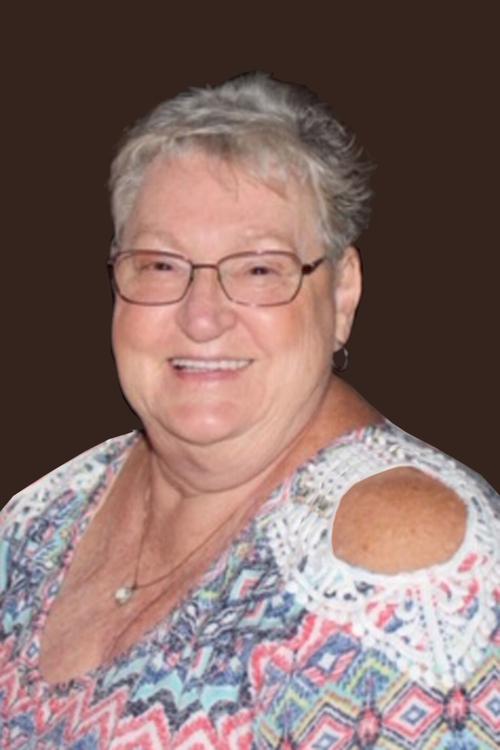 EL PASO — Dorothy A. Moore, 73, of El Paso, passed away Saturday (Sept. 7, 2019) in Normal.
She was born Oct. 24, 1945, in Bloomington, the daughter of Leland and Catherine Spalding Rapier. She married Kenneth Jones on Oct. 16, 1965, in Bloomington. He survives. She later married Robert Moore on July 9, 2005, in Bloomington. He preceded her in death on March 12, 2019.
Dorothy is survived by two daughters, Sheila (Dan) Pinkham, El Paso; Becky (Brent) Van Hoveln, El Paso; one son, Lee (Donna Gaskin) Jones, El Paso; siblings, Foster (Frankie) Rapier, Texas; Ed (Jeanette) Rapier, Texas; Peggy (Dick) Stilin, Illinois; Eula (Elmo) Quinn, Illinois; her twin sister, Doris Mootz, Wisconsin; grandchildren, Jara (Austin) Hendren, Devon (Josh) Kempton, Ali (Derek) Ifft, Madison Hofmann, Clay Pinkham, Carson Hofmann, Grayson Hofmann; and one great-grandson due in December 2019 (Jara).
You have free articles remaining.
She was preceded in death by her parents and one sister, Kitty Reedy, Illinois.
Dorothy was a member of the American Legion Auxiliary in Florida where she made blankets to help raise money for homeless veterans. She attended Grace Fellowship Church in El Paso. She loved her family and friends and enjoyed crocheting and cooking.
A celebration of life will be from 10 to 11 a.m. Saturday at Grace Fellowship Church, El Paso. Memorial service will follow at 11 a.m. Pastor Josh Gates will officiate.
Memorial contributions may be directed to BroMenn Hospice.