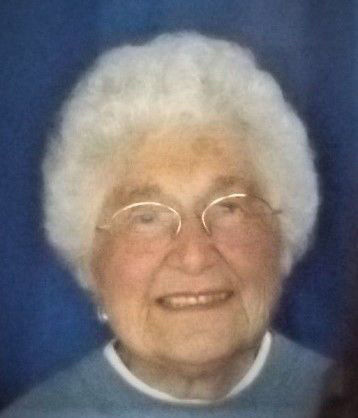 HUDSON — Frances Jean Hanson, 93, of 25727N 1475E Road, Hudson, passed away at 6:22 a.m. Sept. 3, 2019, at Heritage Health, Normal.
She was born April 7, 1926, in Jonesboro, daughter of Lyman Juel Whittington and Electa Marian Lyerly. She married Charles Gustav Hanson on May 1, 1948, in Pasadena, Calif.
Survivors include a daughter, Julia Beth Hanson; son, Jon Stuart (and Sue) Hanson; and granddaughter, Elizabeth Ann Hanson. She was preceded in death by her parents, husband, and one brother, Lawrence Richard Whittington.
You have free articles remaining.
Jean and Charlie settled in Illinois in 1949. She obtained a B.A. and M.A. in education/library science from Illinois State University, Normal, and taught at Hoose and Hudson elementary schools, retiring in 1979 after 22 years. In 1992, Jean was very instrumental in establishing the Hudson Area Public Library. Her library card was 002.
Jean and Charlie loved traveling, camping, hiking and bicycling. They also enjoyed making crafts, and in 1990 started a business called The Happy Viking.
An informal celebration of life will be at 7 p.m. Oct. 5 at the Hudson United Methodist Church, 212 E. Franklin St., Hudson, for family and friends to join together and remember Jean. The family is asking that no flowers be sent, but memorial contributions may be directed to the Hudson Area Public Library, 104 Pearl St., Hudson, IL 61748.
Our gratitude goes to all the neighbors and friends who helped so much to allow Jean and Charlie to live out their lives on their beloved farm.