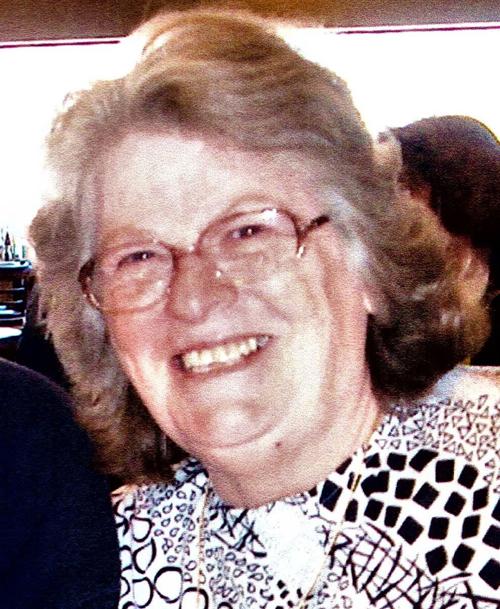 BLOOMINGTON — Heather Belle Justin, 80, of Bloomington, passed away Monday (Dec. 2, 2019) peacefully in her home surrounded by her loved ones.
On June 7, 1939, Heather was born to Colin Fraser and Katie Ann Mackenzie in Park Ridge. On June 16, 1962, Heather was married to the love of her life, Drexel Gene Justin.
She is survived by her husband, Gene; her daughters, Kim Murphy, Midlothian, and Chari (Matt) Lehan, Frankfort; her grandchildren, Taija (Rich) Murphy Burrell, Midlothian; Mairi Lehan, Frankfort; Mason Lehan, Frankfort; Mackenzie Lehan, Frankfort; and by her great-granddaughter, Teagan Burrell, Midlothian.
Heather was preceded in death by her parents and by her daughter, Mairi Justin, in 1993.
She received a bachelor's degree and two master's degrees in education. She was a teacher at the Children's Foundation and Baby Fold where she also helped develop grants. She also worked with Cunningham Children's Home in Urbana, which transforms lives by helping youth and families reach their full potential.
You have free articles remaining.
She was the owner and founder of Justin Academy of Dance and gymnastics, where she passed on her wisdom and served as a formative influence in the shaping the future successes of generations of young people.
Heather loved her community and dedicated her life to helping everyone around her. She was instrumental in establishing the Mother of Twins Club in the Bloomington area. She was one of the organizers who brought the Special Olympics to Bloomington-Normal. She was on the board for the Marc Center, a living home for the families of children with special needs. She also worked as a job coach for people in the special needs community.
She was known early in life as a champion Highland dancer. Her love of her Celtic heritage was also exemplified by her talented performances as a bagpiper. Heather was the first to receive the title of Queen Heather by the St. Andrew's Society. She was the inspiration for the Sandy's Restaurant Marquee in 1962 as a recognition to her efforts to bring Celtic heritage and art to her community, including being influential to bringing the St. Andrew's Society to Bloomington and the Highland Games to Springfield.
She enjoyed her weekly YMCA aerobics classes and luncheons shared with friends.
Heather's family recognize with grateful appreciate the compassionate care given by her Advocate Hospice nurses, Janet, Lisa and Kim. They would also like to thank her special care takers, Katie, Jennifer, Samantha, Paula and Valerie.
Visitation will be from 4 to 7 p.m. Friday and from 10 to 11 a.m. Saturday, with a service immediately following, all at East Lawn Funeral Home, Bloomington. Memorial donations may be made in Heather's honor to the Alzheimer's Association, www.alz.org.