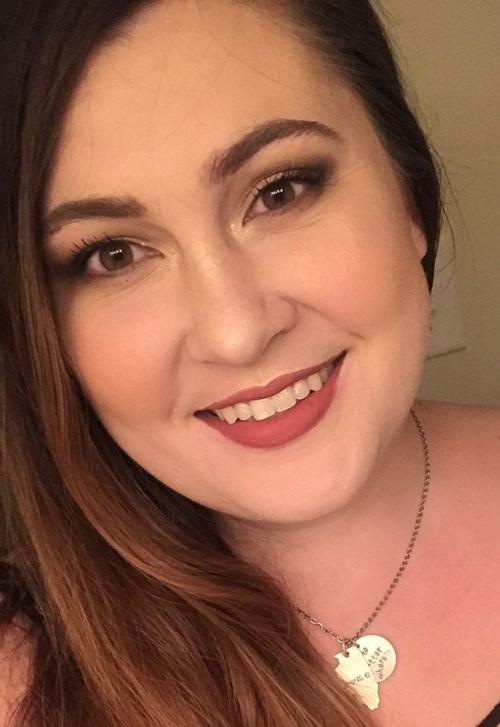 WENONA — Kelly Ann Richardson, 26, of Virginia Beach, Va., formerly of Wenona, passed away on Nov. 30, 2019.
Kelly was born Sept. 16, 1993 in Peru, to Michael and Nancy (Sunken) Breyne. She married Zachary Scott Richardson on May 24, 2014 in Wenona. He survives along with her parents, Michael and Nancy Breyne, Wenona; sisters, Erin Breyne (Joe Myers), East Peoria; Sarah Breyne, Wenona; brother Daniel Breyne, Wenona; three nieces, Emma Myers, Mila Breyne, Charlie Bogacz; maternal grandmother, Dorothy Sunken, Wenona; paternal grandmother, Anita Breyne, Rutland; mother-in-law, Lori Riverstone-Newell (Matthew), Bloomington; father-in-law, Scott Richardson, California; brother-in law, Nick Richardson (Ashley Zimmerman and their son Isaac Richardson), Knoxville, Tenn.; Bret Smith, Denver, Colo.; and sister-in-law, Ruby Newell, Bloomington.
You have free articles remaining.
She was preceded in death by an infant brother, Michael, and sister, Amy Breyne Bogacz.
Kelly was a member of St. John's Lutheran Church, Toluca.
Kelly loved spending time outdoors, camping, hiking, and enjoying nature with her loving husband Zach. She was a dog lover, especially to her two dogs Ellie and Zeus. Not only was Kelly beautiful on the outside, she was even more beautiful on the inside. She had a gentle, sweet spirit and a heart of gold always willing to lend a helping hand. She was a volunteer with Special Olympics. Her love for Disney World was infectious as she sprinkled Disney Magic into the hearts of her nieces. She enjoyed music and theater, singing, playing the piano and the french horn.
Visitation will be Sunday from 4 to 7 p.m. at St. John's Lutheran church in Toluca. A celebration of life will be held Monday at 11 a.m. at the church. Pastor Nathan Johnson will officiate. Burial will follow at St. John's Lutheran Cemetery, Toluca. Memorials may be made to the Kelly Ann Richardson Memorial Fund to be disbursed at a later date. Calvert-Johnson & Froelich Memorial Home, Toluca, is in charge of arrangements.
To plant a tree in memory of Kelly Richardson as a living tribute, please visit Tribute Store.