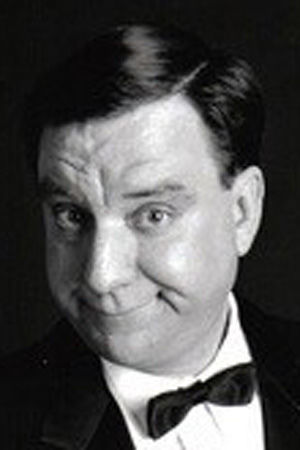 BLOOMINGTON — Kenneth Behrens, 71, of Bloomington, best known as the voice of Central Illinois as host of the Ken Behrens Show on WJBC AM 1230 radio for more than 32 years, passed away Sunday (Dec. 1, 2019) at home surrounded by his family.
Ken was born June 11, 1948, in Chicago Heights, the son of the late Norbert A. and Irene E. Behrens. The Peotone native was a devoted husband, father and grandfather.
Ken married Cynthia Hoefler on Dec. 23, 1979, after meeting on the Illinois State University campus. They have two daughters.
The popular, top-rated morning radio talk show host was a gifted comedian and entertainer. His stand-up comedy was enjoyed nationwide, from the Comedy Store in Los Angeles to the Sabre Room in Chicago. The comic stylings of Ken Behrens kept his family and friends entertained always. He was an accomplished piano player.
Ken appeared in several plays at Conklin's Barn Dinner Theatre in Goodfield and was the house emcee at Peoria's Madison Theater, appearing with Drew Carey. Ken also appeared at the Palmer House in Chicago.
He was proud of an original joke that was published in the Reader's Digest and later included by the publisher in a "Best Of" compilation.
You have free articles remaining.
Over the decades on his radio show, Ken interviewed countless celebrities, authors, actors, comedians and just some plain interesting people. He retired from the station in 2002. That same year, the Illinois House declared March 1 as Ken Behrens Day. "I have nothing but fond memories," Behrens said in a 2015 interview of his WJBC days.
Ken joined the station after graduating from Illinois State University in 1970. His senior year, he was the program director at WGLT, the campus radio station. Following WJBC, Ken hosted a local CNN news show for two years, worked in marketing for People's Bank and with Connoisseur Media, where one year he won Connoisseur's National Salesperson of the Year.
His family ran a Ford dealership in Peotone. In recent years, Ken was often behind the wheel of his 1917 and 1927 Model T or his 1930 Model A Fords. He was active in the McLean County Antique Car Club, having served as president and vice president, and with the Prairie State Model T Club.
He enjoyed black-and-white films from the Golden Age of cinema, all things Disney, Jack Benny, and Laurel and Hardy. He belonged to the IATSE Local 193, the International Association of Theatrical Stage Employees and Motion Picture Operators of the United States and Canada, and for many years showed movies at Capen Auditorium on the ISU campus.
In addition to his wife, he is survived by daughters, Katherine (Matt) Shanks, Bloomington, and Kimberly (Andrew) Kaufman, Normal, and a grandson, Kevin Kaufman, all who will miss him dearly. He is also survived by an aunt, Leora Cross, Aurora; a host of cousins, several sisters- and brothers-in-law, and numerous nieces and nephews.
Please consider making donations in Ken's name to the Midwest Food Bank, 2031 Warehouse Road, Normal, 61761; First United Methodist Church of Normal; or a charity of your choice.
Visitation will be from 3 to 8 p.m. Thursday at the First United Methodist Church of Normal, 211 N. School St. Service will be at 10:30 a.m. Friday at the church. The Rev. Kathy King-Nobles will be officiating. Inurnment will be at a later date in Peotone Cemetery, Peotone. Calvert & Metzler Memorial Home, Bloomington, is in charge of arrangements.