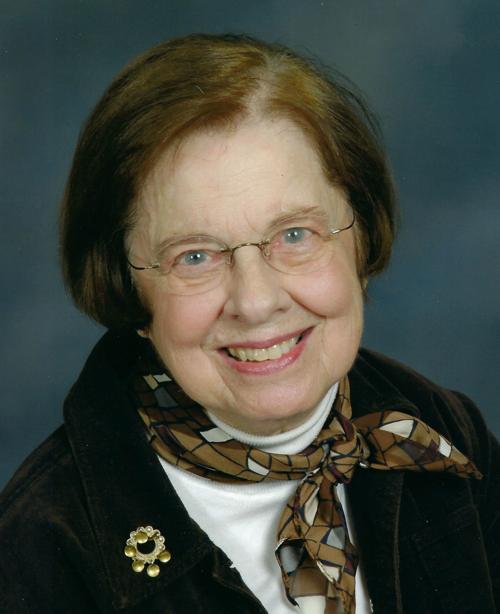 NORMAL — Mary A. Rozum of Normal, passed away March 15, 2020, in Normal.
Kibler-Brady-Ruestman Memorial Home, Bloomington, is assisting the family with arrangements.
Mary was born in Pittsburgh, Pa., and grew up in the Chicago area. She received her B.S. degree at Illinois State University (Illinois State Normal University) and her master's degree at the University of Illinois. A champion of lifelong learning, Mary completed various graduate study courses at universities around the country.
Mary's passion for teaching is evident in her long career with Illinois State University's Metcalf School, where she held the rank of assistant professor in the Department of Curriculum and Instruction. For many years, she taught fifth grade as well as taking an active role in many other aspects of the ISU academic community. She served as a member of University Council and College of Education, planning and coordinating a series of Artist-in-Residence programs. She also worked with others on the Metcalf Reading Comprehension Project and participated in teaching process projects with the Illinois superintendent of public instruction. She retired in 1988 after 38 years with ISU.
In retirement, Mary continued to champion learning and teaching. She was active in ISU English as a Second Language programs, mentoring ISU students and families from around the world. She was an active member in ISU's Delta Kappa Gamma society for educators. She also was a founding volunteer of Crossroad Handicrafts in Bloomington, a nonprofit fair-trade gift and goods shop supporting crafts people from emerging countries. Along with her brother, Fred Rozum, she co-authored "The History of Street Railways in Bloomington-Normal Illinois" which tells the story of how trolleys helped influence the development of these communities.
Mary was preceded in death by her brother and sister-in-law, Fred and Joyce Rozum. Mary is survived by her four nephews and nieces, David Rozum (Karla), Phoenix, Ariz.; Mary Rozum-Pratto, Gilbert, Ariz.; Jane Rozum (Tim Hutchison), Loveland, Colo.; and John Rozum (Wendy Goodfriend), Oakland, Calif. She is also fondly remembered by her friends and neighbors on Manchester Road, Normal, and numerous friends and former students worldwide.
At Mary's request, there will be no memorial service. Donations in Mary's memory may be made to ISU's Metcalf School, www.giving.Illinoisstate.edu.
To plant a tree in memory of Mary Rozum as a living tribute, please visit Tribute Store.
Obituaries Newsletter
Sign up to get the most recent local obituaries delievered to your inbox.