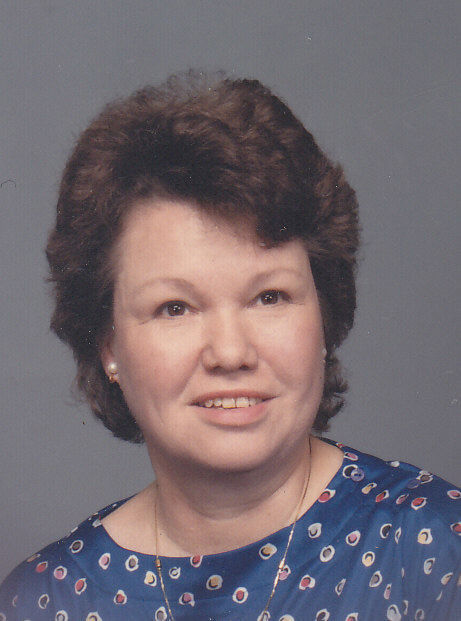 BLOOMINGTON — Phyllis L. Baker Wellenreiter, 88, of Bloomington, passed away Thursday (May 21, 2020) at Advocate BroMenn Medical Center, Normal, of COVID-19.
Beck Memorial Home, Bloomington, is assisting with arrangements. There will be a private family visitation. Her private family graveside service will be at 11 a.m. Tuesday at East Lawn Memorial Gardens, Bloomington; Pastor Larry Sharp will be officiating.
Phyllis was born Sept. 1, 1931, in Decatur, Ark., to Maurice J. and Gladys James Baker on her Uncle John McLeod's farm where her parents were weathering the Great Depression. They returned to Cooksville in 1941 and later moved to Bloomington.
Phyllis was preceded in death by her parents; three brothers, Donald J. Baker, James Baker, Maurice J. Baker Jr.; and her sister, Myra Baker. Phyllis was one of 11 children.
Phyllis is survived by three children, Rhonda Umstattd, Bloomington; Robert Wellenreiter, McLean; and James (Sheli) Wellenreiter, Bloomington; two granddaughters, Jordan Wellenreiter, Las Vegas, Nev., and Amanda Umstattd, Bloomington; three brothers, John Baker, Bloomington; David A. Baker, Clinton; and Joseph P. Baker, Doniphan, Mo.; three sisters, Lois (Ronald) Hall, Bloomington; Carole (James) Kalmes, Normal; and Rita Baker, Bloomington; 29 nieces and nephews; and many more great- and great-great-nieces and -nephews.
Phyllis was a member of the graduating class of 1949 at Bloomington High School. Phyllis's first job was at Woolworth's in downtown Bloomington. After graduation she began working for Campbell Holton Grocers. She married Robert Wellenreiter and moved to Huntsville, Ala., while he was serving in the U.S. Army. She took some time away from working to be with her children and eventually went back to work at Union Insurance Group. She remained there for 25 years.
Phyllis had many talents and interests, Cub Scout Leader, PTA Mom, volunteering at the high school helping with summer school art classes (known as Mrs. W), knitting, painting and other forms of art; she could type a flawless 90 words per minute on a manual typewriter, always found the best seashells at the beach, and she knew most of the bird species and could identify them by sight. Phyllis was very proud of her home on East Grove Street and relished coffee-klatching with her good friends and neighbors.
Phyllis enjoyed traveling with various members of her family, attending the Society of Clan McLeod gatherings. She traveled to Europe with her sister Myra and son James and enjoyed going to many of the art museums.
Phyllis attended many Bloomington City Council meetings and helped to save our original buildings in downtown Bloomington. She was very proud that her great-great-grandfather Samuel Baker was part of the founding fathers of Blooming Grove who surveyed the original roads. Phyllis became very interested in genealogy and traced the family back to the Revolutionary War and Mary Queen of Scots. On family road trips to the East Coast, she would make her list of certain towns and cemeteries to visit to continue following the family tree.
Phyllis had unwavering optimism and never an unkind word. She will be missed dearly.
Phyllis was most recently a resident at Bloomington Rehabilitation and Health Care Center, where she received kind and compassionate care.
Memorials may be made in the memory of Phyllis to the McLean County Museum of History at 200 N. Main St., Bloomington, IL 61701.
To plant a tree in memory of Phyllis Wellenreiter as a living tribute, please visit Tribute Store.
Obituaries Newsletter
Sign up to get the most recent local obituaries delievered to your inbox.