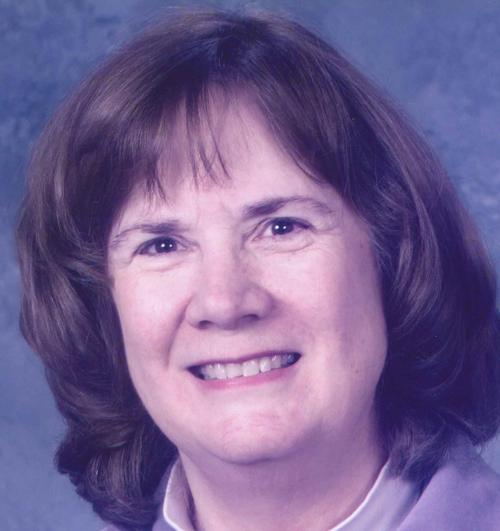 NORMAL — Rosemary Alta Youngs Dooley, 73, of Normal, passed away at 2 p.m. on Friday (Jan. 3, 2020) at her home.
She was born Dec. 3, 1946 to Ruby and Chalmer Youngs. Chalmer was a high school teacher in Dearborn, Mich. Every August of Rosemary's youth, the family spent the month of August at the same cottage on Lake Huron in Grand Bend, Ontario, Canada. That was where Rosemary developed her life-long love of the beach.
In January of 1965, Rosemary graduated as Salutatorian, from Edsel Ford High School in Dearborn. She then attended Albion College. In the summer of 1967, Rosemary attended summer school in Guanajuato, Mexico. When she returned from Mexico, she transferred to the University of Michigan in Ann Arbor, Mich. In December 1968, Rosemary graduated from U of M with a BA Ed and married Peter Comstock Dooley.
Rosemary then began her teaching career in January 1969 at Romulus High School in Michigan, teaching Spanish and English. While at Romulus, Rosemary took groups of students on trips at spring break, twice to Mexico and once to Spain. Pete and Rosemary also traveled to Mexico on several occasions, taking one-month long trips to visit archaeological sites, including those at Oaxaca and Chichen Itza.
Rosemary and Peter moved to New Orleans, La., in July 1972. While in New Orleans, Rosemary worked in Vocational Rehabilitation for the State of Louisiana.
Rosemary's daughter, Lisa Jennifer Dooley, was born in Louisiana in 1974. In 1977, Lisa and Rosemary moved to the Bloomington-Normal area, where Rosemary's brother, Dr. Richard Youngs, lived, and Rosemary attended Illinois State University for one semester. In 1978 Rosemary began work at State Farm in the Systems Department, retiring in 2009.
You have free articles remaining.
Rosemary married Brendon Mark Marsh in 1980, and their son, Jeffrey Jordan Marsh was born in 1981. Rosemary's volunteer activities included Centrillo Council of Girls Scouts, Prairie City Soccer League, Boy Scouts of America, and The Compassionate Friends.
Rosemary and Brendon enjoyed traveling, and traveled throughout the United States, as well as Mexico, England, Italy and Canada.
After retirement, Rosemary and Brendon enjoyed spending time on the beaches of the Florida Panhandle each winter. They also visited many gardens around the country. Rosemary's grandsons, Jacob and Ryan were a great joy to her, and she and Brendon spent many happy hours with them after retirement.
Rosemary is survived by her husband, Brendon Marsh; her daughter, Lisa Sommer (Brian Spaulding) and grandsons, Jacob, Ryan, Casey and Kyle.
She was preceded in death by her parents; her precious son, Jeffrey Jordan Marsh and her brother, Richard C. Youngs.
In lieu of flowers, memorials may be made to Central Illinois Down Syndrome Organization, PO Box 595, Normal, IL, 61761.
A private graveside service will be held at Evergreen Cemetery, Bloomington. Carmody-Flynn Funeral Home is assisting the family with arrangements. To express condolences online, please visit www.carmodyflynn.com.
To send flowers to the family of Rosemary Dooley, please visit Tribute Store.