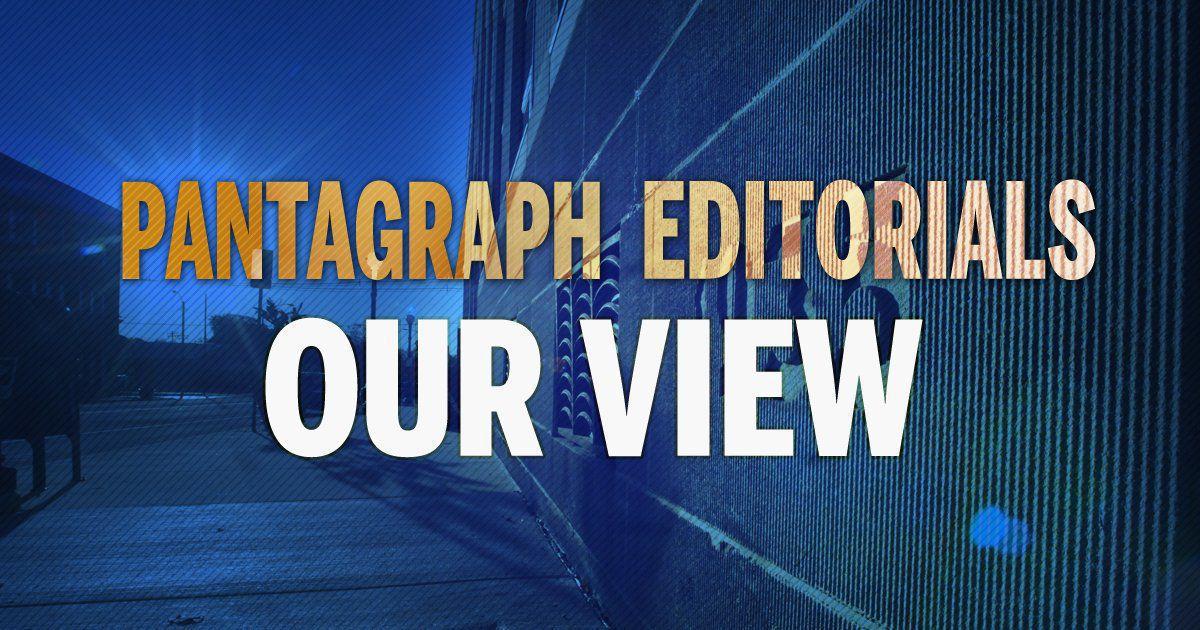 As we adjust to our new normal in the season of COVID-19, there are adjustments we can make in our everyday lives to make things better for everyone. Some of these are already common sense and in extensive use, for which we are grateful. But we'll present some suggestions, even at the risk of being repetitive.
• First and most important, remember this is happening to everyone. There's not an evil overlord picking on you or your peer group. Some are being asked to do more than others. Everyone is sacrificing something. Let's continue to be as understanding as we can, and keep in mind that the struggles and inconveniences are going to continue for the foreseeable future.
• If you're suffering from social media burnout, take a break. It will still be there when you want to check back in. Even the best and most important information needs to take a backseat to your mental well-being. Of course, for some of us, mental well-being is boosted by the positives we get from social media. So if you can't take a break, try to take a huge swallow of pessimism (would skepticism be a better word?), especially if you're looking at questionable sources with an agenda, particularly one of disinformation.
• Speaking of disinformation, among the most widespread of the untrue are three items: 1) Don't gargle with bleach. Do you really have to be told that? 2) This virus cannot be cured via gargling with salt water. 3) The Center for Disease Control has not issued an edict that all beards be shaved. Don't be fooled by the spiffy graphic, which is well done but also three years old.
• It's time to celebrate if you are among those who have found, via assorted new time-measuring suggestions, that they've been washing their hands in appropriate fashion all along. So whether you're washing while humming "Happy Birthday" (twice), or Toto's "Africa," Lizzo's "Truth Hurts" or a prayer of your choice, congratulations if your timing has been ideal.
• Say thanks (from an appropriate distance, of course) to those you see working. The people who are circulating now are just as frightened and concerned as everyone else, but the reason things are going as close to normal as they are is because some people are going above and beyond. First responders, medical folks, grocery and drug store employees, cashiers, drivers, utility workers, postal carriers and the ones we're forgetting or unfortunately don't even realize – thank you.
• Remember those people giving you curbside service are still working. Don't forget to give them a generous tip along with your thanks.
• Gift certificates are going to mean more than we can imagine to small businesses. If possible, pick up a few and distribute them among friends and co-workers (and first responders and medical folk and et cetera et cetera). That act alone might save jobs and businesses.
• Enjoy what you read. We're seeing language we've never been able to use in a literal sense. Tuesday's special treat was "draconian," a word used in relation to the measures presently being taken. Draconian is "(of laws or their application) excessively harsh and severe." That's something we haven't seen for a while.
• As much as we've been able to ascertain by this point, the people taking advantage of the situation to nefarious ends are few and far between. Be cautious, but do not assume the worst simply because we can imagine it.
Catch the latest in Opinion
Get opinion pieces, letters and editorials sent directly to your inbox weekly!