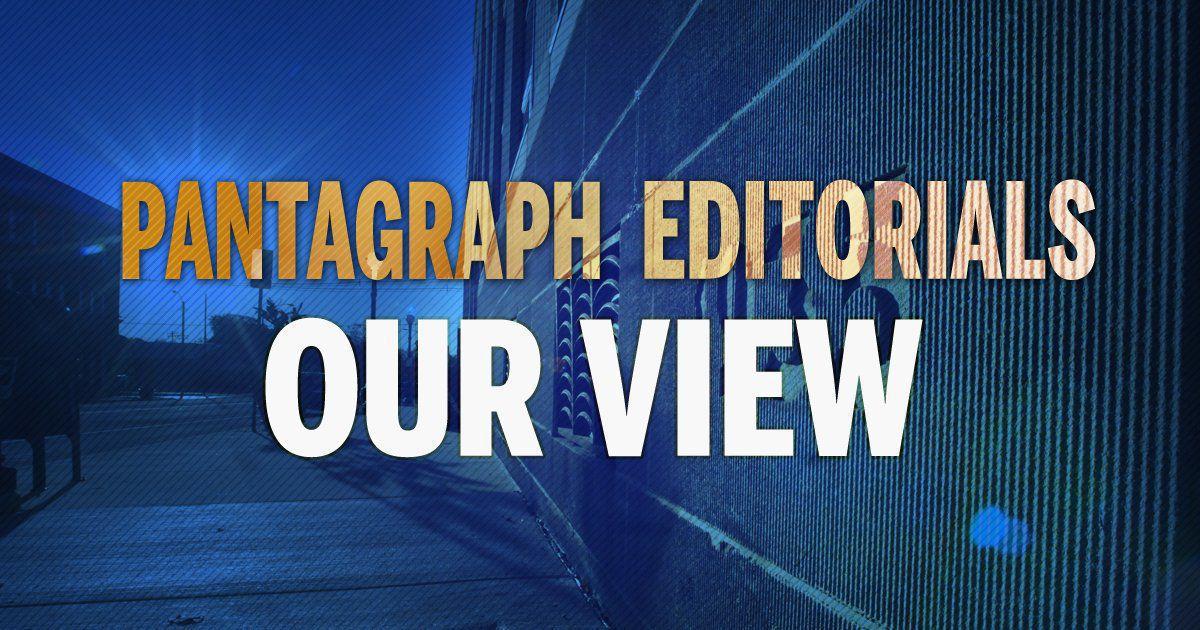 People in Central Illinois have probably had enough of the stay-at-home order, of the northeast corner of the state, and of Cook County in general.
So there's no joy in Gov. J.B. Pritzker's extension of the stay-at-home order to May 30. Even the fresh allowances and tentative steps toward expanding the businesses allowed to open can feel limited and limiting.
It can be done. We've figured out food and gasoline acquisition. Surely we can do the same with very specific other businesses in very specific ways.
However correct his decisions may have been, Pritzker's orders have an unnerving feel of authoritarianism. His warning that March's and April's restrictions will be implemented again if residents are found to be "breaking the rules" sounds more totalitarian that it should, and hopefully Pritzker meant something other than the way that quote reads.
As much as Pritzker's efforts have been admirable and necessary, there have also been an uncomfortable number of times where he's made errors that still haven't been rectified.
We understand the agony of the stay-at-home orders for small business owners and employees. They are the lifeblood of any community, and they're also generally the ones least likely to have a reserve of funds to weather emergencies like COVID-19.
People have spent a lifetime building these businesses and they are watching it go away as their shut-out customers continue to be paid and find other places to spend their money. There's no justice in those people losing what they've built. That's the kind of thing we consider un-American.
Many of those owners have been told they are not allowed to work. They were promised financial assistance. That assistance has been delayed in typical Illinois red-tape fashion. No wonder they're champing at the bit. Their existences are under threat from a bureaucracy that's giving no indication of whether it knows or cares they exist.
Hair stylists are still not allowed to open. What logic is in place when dogs can be styled and humans cannot? Stylists for both are trained in hygiene as a vital part of their existence.
Golf courses? Closing them seemed a strange decision from the start, as though it was one made by people who only think of the clubhouse and locker room when they think about golf. Given that golf is a sport in which players are chastised for playing too close to one another when they're already yards away, golfers are likely to be as fastidious about contact as anyone when playing.
Perhaps the gift of hindsight makes us ponder whether some of the restrictions should have been implemented sooner instead of being increased only after we herded ourselves into grocery stores and emptied shelves. Perhaps there was a better way of getting a buy-in from small business owners.
Because certainly all of them understand that comparisons to the typical winter flu strains don't hold up. Scientists and medical people know there will be flu every year. But this time around, they've made a point of discussing the severity of this strain, and encouraged people to isolate.
We've seen the protests stopping traffic and shaming medical personnel as "fake" and "actors." That's an ugly section of society that should not be tolerated. But there's decent reason to want to see something being done. There doesn't have to be a complete repudiation of decisions made when the brakes were slammed. If the numbers have been lower than expected in some models – and all indications are that's the case – the steps we've been taking are working.
We want small businesses to get back to what they were doing two months ago. Nothing would please us more than the ability to blink away the coronavirus nightmare. But care must be taken. The wrong moves could lead to a further extension of that nightmare. We shouldn't sacrifice the extraordinary changes we've already accomplished.
Our ongoing goal should be finding the proper balance of safety and capitalism. We have hundreds of laws and regulations in effect already, and we've been able to reach that balance. We shouldn't need committees and departmental decisions, although we might. But we should be able to come to some kind of consensus on expanding "essential" to other areas where we can assure safety.
Bars and restaurants are down the line. We need to take smaller steps forward.
There's an important thing to remember: Cook County's existence in Illinois is both a blessing and a curse. Chicago offers Illinois citizens a connection to the world, a setting for the best in professional athletics, arts, dance, music, and science and social learning opportunities.
As such, it's a magnet for the state and the world. Its emergence as a hot spot for COVID-19 was only a matter of when, not if.
As much as we might want to excise that corner from the state, we cannot. Although it might not be an attraction for you, it could be an attraction for someone near you. Someone could go up and return still healthy, but that person also risks being a carrier.
That raises another question. What about employers who don't want to open, or employees who are reluctant to come in? That's the next series of decisions, and they'll have to be made by the individuals involved.
Ultimately, we have to trust people to do the right thing.
If we can social distance in a grocery store, we can social distance anywhere. Businesses and jobs MUST survive.
Catch the latest in Opinion
Get opinion pieces, letters and editorials sent directly to your inbox weekly!