ELECTION 2018
PANTAGRAPH ENDORSEMENT: A reluctant nod for Rauner
Asked by The Pantagraph editorial board if he had any regrets about his job, GOP Gov. Bruce Rauner brought up the Frank Sinatra standard "My Way." Regrets, the governor said, he's had a few, but then again, too few to mention.
That may be a curious song choice for a guy angling for a second term — "And now, the end is near … " — but it may best capture the Bruce Rauner of the past three years, the one who still seems a little baffled and exasperated by the Springfield ecosystem.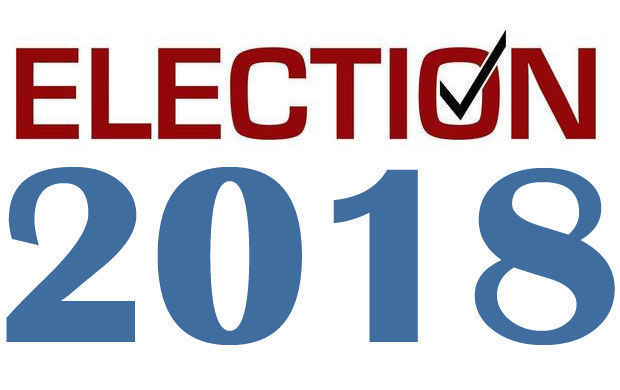 He charted his own course and repeatedly went up against obstinate House Speaker Michael Madigan, although by any metric he has not yielded the kind of results anyone, including him, had sought. And that's a problem when you're seeking re-election.
As we approach the primary election, we have fundamental concerns about the governor's ability to lead in this incredibly difficult time. We have been disappointed more than we have been pleased.
Rauner has not developed the kind of relationships with the Democrat-controlled General Assembly to get his slate of sensible reforms passed and, at times, has taken to just blaming the whole mess on Madigan. ("We would have had term limits in the state if I was in charge. I am not in charge. I'm trying to get to be in charge," the governor said at one point last year.) Blaming is not governing.
Yet we also have deep concerns about Rauner's primary opponent, state Rep. Jeanne Ives, R-Wheaton, a disappointment because she has many positives in her favor.
Her views on property tax reform, the backwards education funding formula, and necessary state government reforms are well-grounded. She's extremely versed on the games of Springfield and is passionate and energetic. And she clearly has no interest in backing down.
The ad featured actors "thanking" Rauner for his track record — a female protester for taxpayer-supported abortions, a man wearing a kerchief for "illegal immigrant criminals," and a man wearing a dress for "signing legislation that lets me use the girls bathroom."
We are fully aware of the machinations of primary politicking, in which a candidate has to plea to the base. Ives is simply framing herself as the more socially conservative choice and is going after frustrated voters.
While we strongly believe in the need to debate issues and for Rauner to defend his record, such tone-deaf messaging in a state as diverse as Illinois gives us serious pause. An ad like that does not inspire inclusiveness. It inspires anger.
Mocking those with whom you disagree does no good.
Given that, we see no option but to reluctantly support Rauner. And believe us, that's really saying a lot.
We are hopeful Rauner can deliver on his promises and overcome the iron fist of Madigan, who shares much of the blame for Springfield gridlock. Rauner's agenda has been blocked at every turn, yet the reality is, he is advocating for the very things taxpayers ought to want — like freezing local property taxes and stemming job losses to other states by making Illinois more competitive.
Rauner must continue standing up to Madigan and push for politically unpopular ideas, like creating term limits and streamlining state government operations. As he has repeatedly said, Illinois can be an economic powerhouse if lawmakers work together on meaningful workers' compensation, pension and other pro-growth reforms.
We are encouraged by his desire to bring in more lawmakers of both parties to seek common ground. But that agenda will only work if Rauner commits to a kind of bridge-building: complaining about Madigan won't cut it. We have to work together. We have more in common than not. Don't believe anyone who says otherwise.