NORMAL — Bobby Jones spends a lot of time working by himself, but at Turtle Grove, he's always among friends.
"I really enjoy going out there to do maintenance, putting up trees or helping with the trail or weeding, because I'll stop and look at the tags and see how many people I know, how many people are connected," he said. "It's something a lot of people looked at kind of funny, but I really think it's something to be proud of."
Jones, a horticulturist for the town of Normal, is also the designer of Turtle and Eagle groves, two adjacent tree plantings at Maxwell Park on the community's west side that are the cradle of Children and Elders Forest.
Nearly 15 years ago, Turtle Grove was the first place in the Twin Cities a municipality pledged to maintain trees forever if they were sponsored by individuals with the Children and Elders group. Eagle Grove remains open for additions this summer.
"There's a tree in Turtle Grove for my son Jack, who's now 16," said Jones. "I might get a tree for my daughter this fall. She's 12 and she's a little jealous."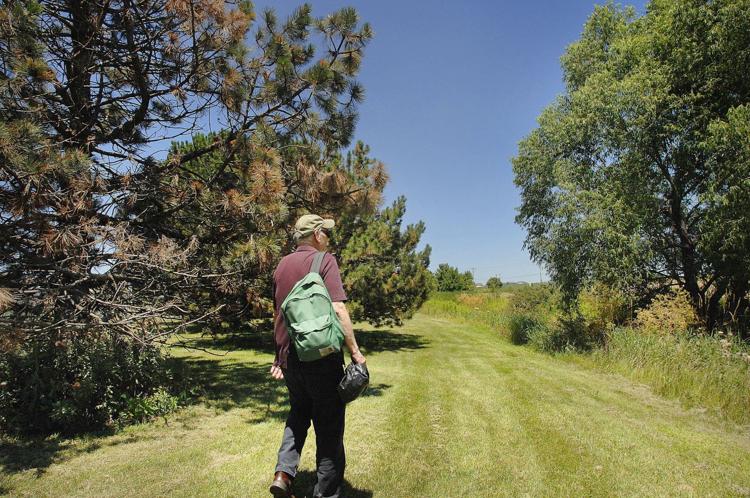 Mike Sublett, the group's chair and a retired Illinois State University geography professor, said six plants were added last year, and he hopes to beat that for 2019. Sponsors pay $175 and can put a personal message on a tag that hangs from their tree or shrub; the deadline to apply is Oct. 1.
You have free articles remaining.
In addition to Eagle Grove and Songbird Grove, in M.J. Rhymer Family Nature Preserve north of town, new trees and shrubs can be placed at Prairie Grove in 2019. That grove is at ISU's Horticulture Center, on Raab Road across the street from the Corn Crib.
"We installed a sculpture out at Prairie Grove last year, and that night (ISU Horticulture Center Director) Jessica (Chambers) mentioned that she'd like to open up some understory sponsorships," said Sublett, referring to small trees beneath the forest canopy, "and we agreed it would be a good idea."
Each location has different types of trees and shrubs available for donation. Sublett picked Shagbark Hickory for a tree at Turtle Grove, which offers a choice among more than 20, and it's now starting to produce nuts.
Sponsors are not only welcome but encouraged to visit their trees, said Sublett. He's the "steward," a volunteer who visits regularly to maintain the area, of Turtle and Eagle groves, and he's always glad to see visitors.
"My daughter and I always go visit the tree when she's in town," said Sublett of the Hickory, which was planted in 2007.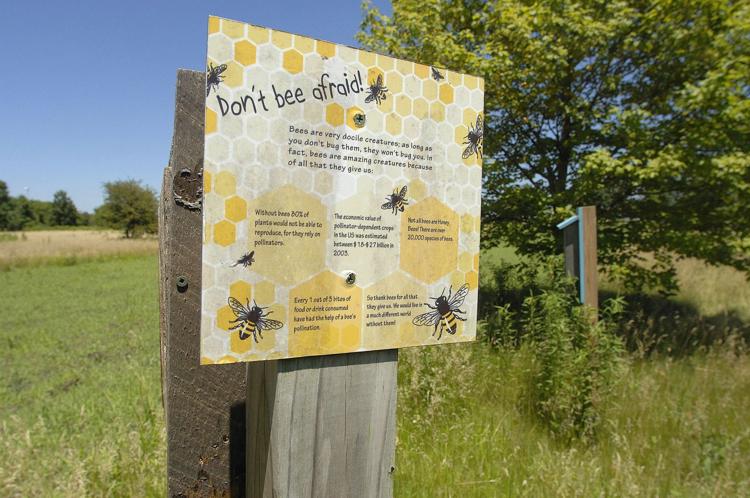 Sublett said he sees the most visitors on Saturdays during softball season. The groves are next to Champion Fields and get their fair share of softballs.
Though some trees fail to survive and are replaced — most often due to winter weather, said Sublett — Jones said the town doesn't hesitate to plant again the following year. The city of Bloomington, District 87 and McLean County Unit 5 also support groves.
"In terms of what trees cost, it's a very modest investment. ... You've got to keep in mind it's a long-term investment. We're not planting these trees for us. It's for the future," he said. "That's what the forest is all about."
Contact Derek Beigh at (309) 820-3234. Follow him on Twitter: @pg_beigh