WWE star Sheamus would "love" to see Hugh Jackman join the sport, because he thinks he's a "good actor".
Marion Cotillard has vowed to help "protect" the planet as she embarked on a Greenpeace expedition to the Antarctic.
Jude Law "loves starving" himself, as he always "restricts" what he eats so that he can enjoy "excessive banquets" every now and again.
'Lover' hitmaker Taylor Swift has defended the movie 'Cats' - in which she plays feline character Bombalurina - from the avalanche of criticis…
John Cena cries "a lot", especially during sad movies, as he admits 'The Notebook' never fails to make him shed a tear or two.
Channing Tatum says being a single dad is "scary", because he now has to "show boundaries" and set up a "structure" for his daughter.
Leonardo DiCaprio calls his friend and co-star Brad Pitt his "lover", according to Brad himself, who finds it "confusing", but "rolls with it".
Joseph Gordon-Levitt was left "in physical pain" after a rough break-up, as he admits he even wished he wouldn't "wake up".
Lady Gaga's song 'Stupid Love' has been leaked on fans and N-Dubz members Tulisa and Dappy have been credited on two other new tracks.
Pearl Jam have returned with new single "Dance of the Clairvoyants' from their first album in seven years.
Daniel Craig has expressed his interest in reprising his role as detective Benoit Blanc in Rian Johnson's 'Knives Out' sequel.
Bradley Cooper's biopic about Leonard Bernstein has been picked up by Netflix, who will launch the as-yet-untitled project on their service fo…
Aerosmith have issued a statement after the band's drummer Joey Kramer filed a lawsuit against them for allegedly not allowing him to perform …
BTS are set to head out on their 'Map of the Soul' world tour, which kicks off in April and will see them play North America, Europe, Japan, a…
RuPaul is set to make is debut hosting 'Saturday Night Live' on February 8, with special guest performer Justin Bieber joining him.
Vanessa Hudgens appeared to be on a romantic dinner with NBA star Kyle Kuzma in Brooklyn on Tuesday night (21.01.20).
Lizzo's life lacked "purpose" following the death of her father, causing her to drop out of college because she was "depressed".
Zayn Malik has donated $13,000 to a five-year-old girl in need of cancer treatment, after it was discovered she had high risk neuroblastoma.
Kendall Jenner and Ben Simmons have sparked speculation they're back together after they enjoyed a lunch date in NY last weekend.
Jonathan Scott wants to elope with Zooey Deschanel.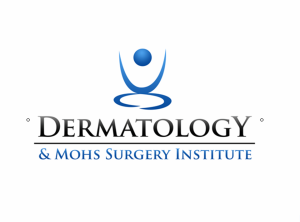 Dermatology & Mohs Surgery Institute
Kylie Jenner would love to have a big family like her half-sister Kim Kardashian West.
Alicia Keys has announced a worldwide tour this year - her first in seven years.
Stormzy was almost reduced to tears when he performed 'Lessons - a song about his ex-girlfriend Maya Jama over the weekend.
Sharon Osbourne has thanked her fans for the support they've given her and Ozzy Osbourne following his announcement that he's battling Parkins…
Chris Martin was furious with a group of fans who pestered him for his autograph after his charity gig in LA this week.
Kim Kardashian West's children have stained her couch with red make up.
Courtney Stodden has revealed she tried to commit suicide last year to block out the "pain and grief" she was experiencing.