Serving Bloomington, Decatur, Lincoln & Champaign, IL
Bloomington
,
IL
61704
Last Updated: September 17, 2018
| | |
| --- | --- |
| Sunday | Closed |
| Monday | |
| Tuesday | |
| Wednesday | |
| Thursday | |
| Friday | |
| Saturday | Closed |
The Most Experienced SlabJacker in
Central Illinois and Indiana!
We lift settled concrete & straighten basement walls.
For us, SlabJacking isn't a sideline business... it IS our business and has been for over a quarter of a century!
What is SlabJacking, and how does it work?
Concrete settles for a variety of reasons. The number one reason is the base simply was not compacted properly before the concrete was poured. Over time, the sub-base simply fails under the weight of the new slab and therefore settles. SlabJacking is the proven answer! A series of small holes are drilled in the slab through which a grout and cement mix is pumped beneath the concrete slab. The grout under pressure depresses and helps stabilize the sub soil, fills the void and thus raises the slab to its proper grade. After the slab is lifted the holes are filled and patched with new cement.
The entire process is usually completed in just a few hours, allowing the concrete to be back in use immediately, and at 50 - 90% less than the cost of replacement! Minimal mess, minimal down time, and as you still have the same concrete, newly lifted areas will still match the color of surrounding concrete. Read More
Request an Estimate Here!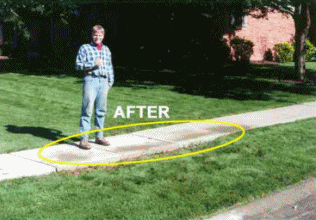 We Straighten Basement Walls!
HowellSlabJacking can straighten and stabilize your basement walls with our superior 4-inch steel I-beam system. The I-beams are custom built for your home and ready to install when we arrive. We use a customized hydraulic pushing system to drive the I-beams tight against the wall. The beams are then secured to the overhead floor joist to assure the wall can never bow in the middle or tilt at the top. Our system runs from the floor joist about the wall all the way down to the anchor in your concrete floor, assuring a secure basement for years to come. This method surpasses other leading methods of basement wall straightening that leave your wall unsecure with a potential point of failure.

If you're having problems with your basement walls, request a quote now!

"HowellSlabJacking specializes in bracing, a technique to improve or fix a bowing foundation wall. Steel beams are fixed inside the basement to stabilize the wall."
Continue reading this article from pantagraph.com featuring HowellSlabJacking here!

Testimonials
Here are letters from two clients for whom we lifted concrete in 1992. Each of them stated that they were happy 10 years later! If you are looking for the most experienced slabjackers in the area, that's us!
"On November 16, 1992, Charlton SlabJacked our attached garage floor. The work was done in a professional, clean, and courteous manner. They arrived at the agreed upon time and date. I feel that we can recommend this firm to others in need of this service."
Stephen Weltich - Carmel, IN 46033
"In 1992 Charlton used his SlabJacking technique to raise our sunken sidewalk. This has proven to be very successful, also less costly then taking out our sidewalk, then pouring another. The holes drilled to insert the mix soon blended with the other concrete. We have been very satisfied with the results."
Mr. & Mrs. R. A. Shrote
Read more reviews from satisfied customers here.

Featuring HowellSlabJacking:
All photos are actual jobs we have completed.
Some are over 2 decades old!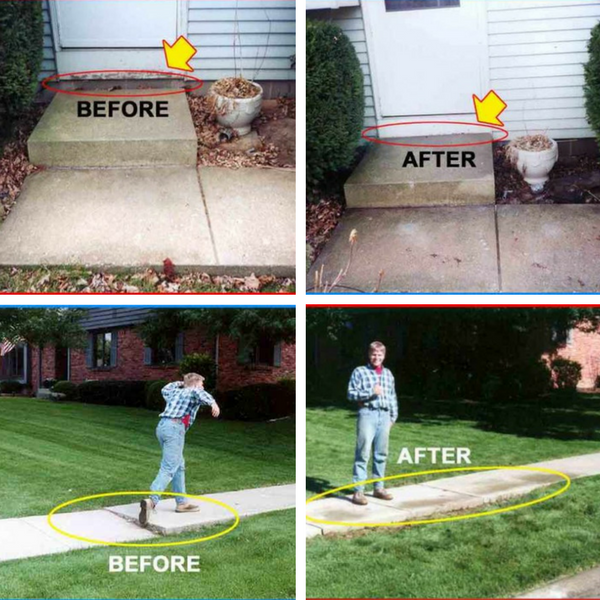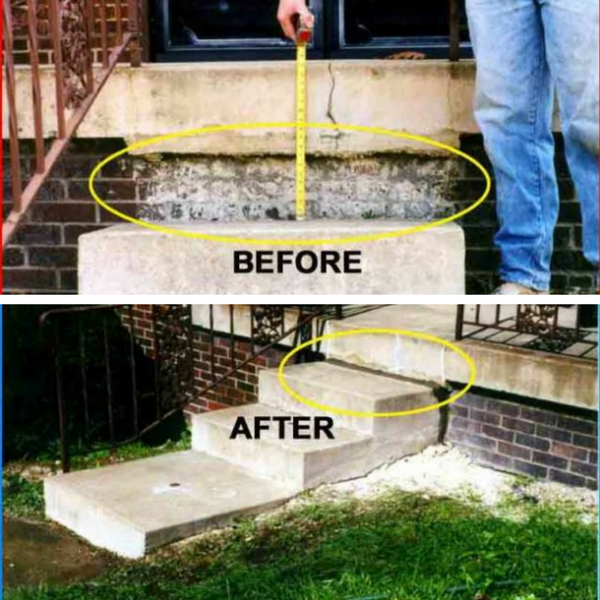 Areas We Service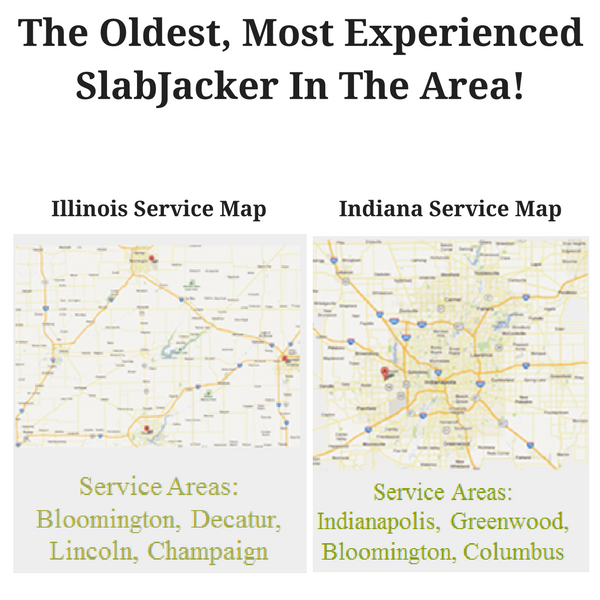 Visit our website today!