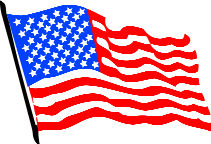 NORMAL -- Donald "Don" R. Gordon, 88, of Normal passed away at 4:02 p.m. Friday (Feb. 14, 2014) at OSF St. Joseph Medical Center, Bloomington.
His memorial service will be at 11 a.m. Thursday at St. John's Lutheran Church, Bloomington. The Rev. Brian W. Goke will officiate. Military rites accorded at the church by the Bloomington-Normal American Legion Honor Guard. Inurnment will be at St. John's Lutheran Church Columbarium, Bloomington. Visitation will be from 5 to 7 p.m. Wednesday at the Calvert & Metzler Memorial Home, Bloomington, and one hour prior to the service Thursday at the church.
The family suggests memorials be made to St. John's Lutheran Church, Bloomington, or the Community Cancer Center, Normal.
Don was born July 27, 1925, in Lake Mills, Iowa, the son of Otis and Clara Savre Gordon. He married Ruth C. Bartels on Dec. 23, 1960, in Rodenberg. She survives.
Also surviving are three children, William "Bill" Gordon, Arizona; David (Jean) Gordon, Geneva; and Jim Gordon, Kentucky; two grandchildren, Kelly Gordon and Kevin Gordon, both of Geneva; sister-in-law, Janiece Gordon, Alberta Lea, Minn. Also surviving are several nieces and nephews.
He is preceded in death by his parents, and nine brothers and sisters.
Don took part in a number of community activities. He was a member of the American Legion Baseball Committee, a board member of Habitat for Humanity and a driver for Faith In Action. He was an active member of St. John's Lutheran Church, president of the congregation and member of a number of committees over the years. He was also founder of a seniors group at St. John's known as Kaffehuset, which has been going on for over 22 years. Don also was a member of the American Legion, Mended Hearts and Golden Kiwanis.
Don graduated from Lake Mills Grade School and High School and served in the U.S. Navy from 1943 to 1946. He was an electronic technician's mate assigned to a submarine tender in the South Pacific.
Don graduated from Luther College, Decorah, Iowa, in 1950. He attended law school at night and graduated in 1961 at Kent College of Law, Chicago.
Don taught one year as a junior high teacher. He worked for Country Companies, Bloomington, for 37 years as senior claims attorney.
Don was an avid golfer and enjoyed watching his children and grandchildren play sports. Don was involved in various organizations including the Normal Lions Club, Bloomington High School Booster Club, Illinois Bar Association and the McLean County Bar Association.