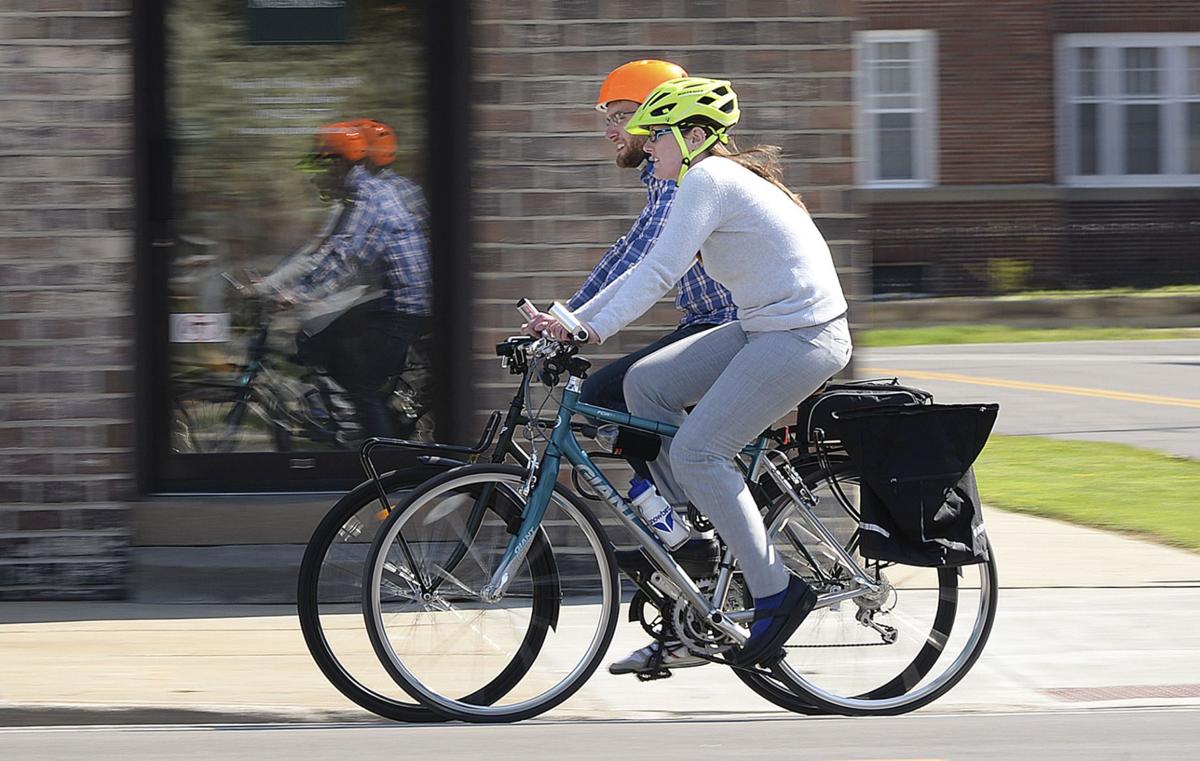 BLOOMINGTON — Michael Gorman doesn't fit the mold of regular attendees at Bloomington City Council meetings.
For one thing, he is much younger. He's a millennial.
Also, he prefers to sit and watch, rather than make statements expressing a viewpoint.
The 27-year-old senior Web developer for Illinois Wesleyan University's information technology services is an IWU graduate, but doesn't know Mayor Tari Renner personally and was never in any of his political science classes.
The topic never was on his radar screen because he's not all that interested in politics, said Gorman. He also has no ambition to hold elected office.
"But I am interested in the community, and this community has really good bones ... but there's always room for improvement," he said. "I think that is something that really interests me is trying to make the community better than it is."
He started attending council meetings in the fall of 2010, after a friend convinced him to go. 
"My friend was a philosophy major. He read The Pantagraph a couple of times," Gorman said. "He was certain, without ever having been there once, that there would be interesting debate that he would like to see."
The pair wasn't disappointed.
"At that point, the council meetings were often three or four hours long, but with high controversy," said Gorman.
After four months of attending every meeting, Gorman stopped until a particular issue drew him back in April 2012.
"The McLean County Regional Planning Commission put out a study showing bike lanes would be feasible on Main Street," said Gorman. "There were people saying that bike lanes were a conspiracy by the (United Nations) to take over the world. I thought that was ridiculous."
On Twitter, he met a couple people who shared his view that bike lanes are good for the community, economic development, quality of life and the safety of bicyclists.
"We all agreed to ride over to one those City Council open houses together and express our support for bike lanes," said Gorman. "That is how Bike BloNo was formed."
Gorman is now the bicycle advocacy group's treasurer. He also volunteers with Green Top Grocery and West Bloomington Revitalization Project.
He graduated from Bloomington's first Citizens Academy class and led one of 13 working groups that helped the regional planning commission overhaul Bloomington's comprehensive plan.
In December, Renner recommended Gorman's appointment to the regional planning commission.
"(Bloomington) is the kind of place that any one individual can make a big a difference," he said. "I'm invested in the community and I want to see it thrive. The only way to do that is to continue being involved."
Public comments at the meeting are important, but Gorman said he'd like to see them voiced more positively.
"If only one side gave any input into every topic, then we would not be where we are as a community. Give an example of what you would like to see instead, rather than just saying 'no.'"
Follow Maria Nagle on Twitter: @pg_nagle