Photos: Cogs and Corsets: A Steampunk Happening
F1rst Fr1day • Cogs and Corsets: A Steampunk Happening • Friday, June 7, Downtown Bloomington • Photos by Lewis Marien, Story by Kelsey Watznauer
An assortment of leather, lace, brass, boots and buckles spread into the First Friday events in downtown Bloomington as Cogs and Corsets: A Steampunk Happening kicked off a weekend full of festivities.
In simple terms, "steampunk" is Victorian science fiction, said Melanie Shellito, one of the festival organizers.
The weekend was packed with activities including contra dancing, drag shows, tea and nerf gun dueling, a tesla coil demonstration, promenades and so much more.
Molly Schneman with Silas and Finn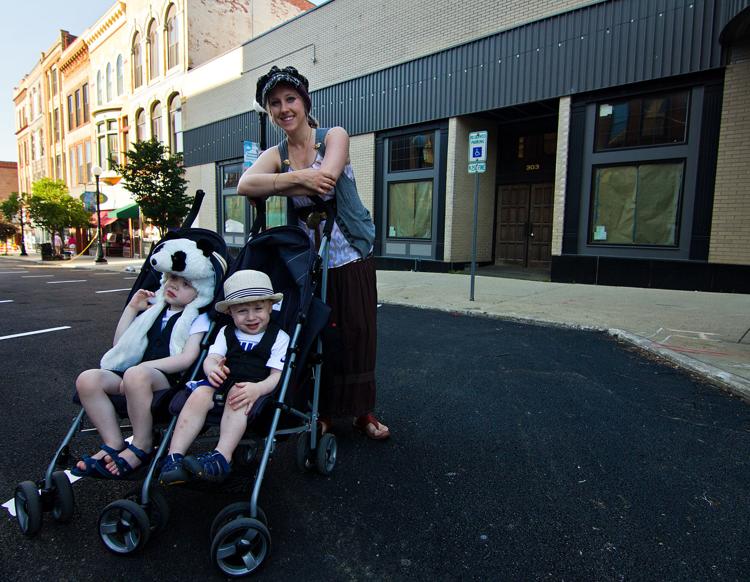 Madison and Anthony Zimmerman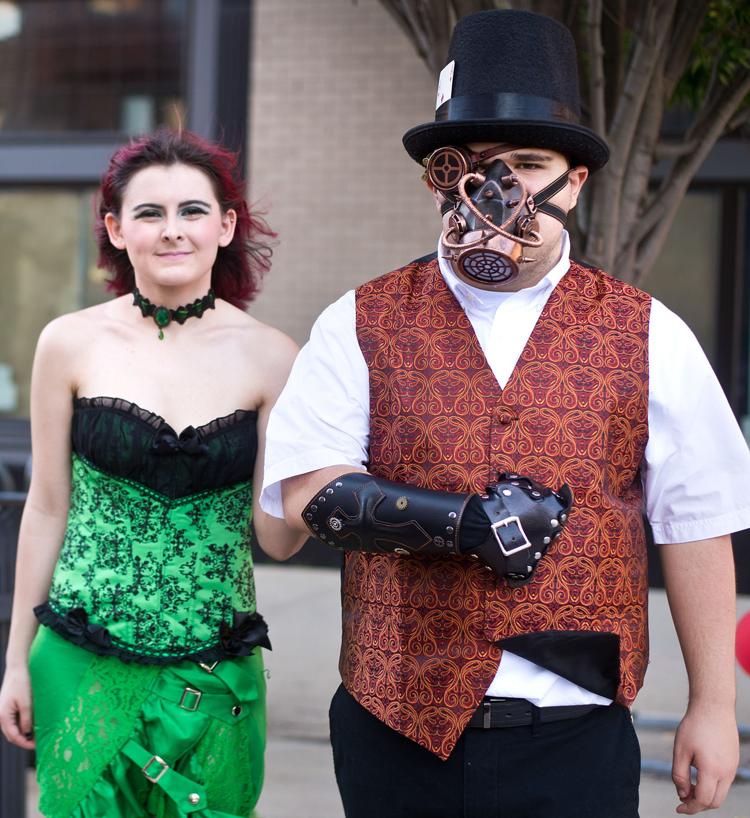 Tricia Stiller, Amy O'Neal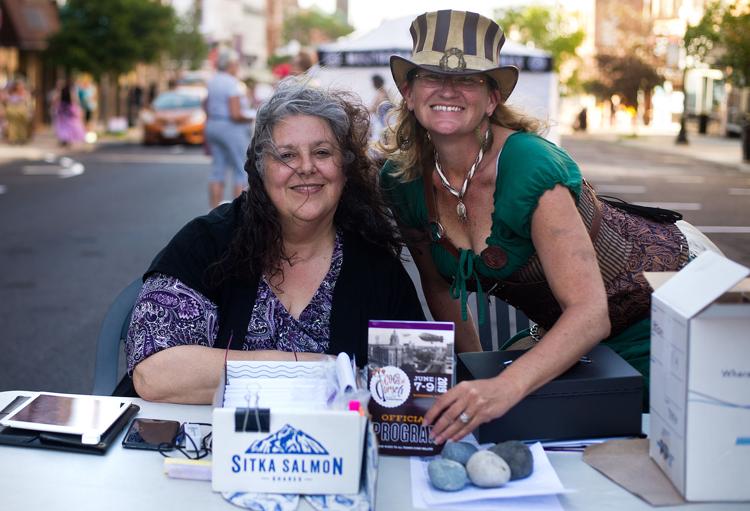 Joel Neal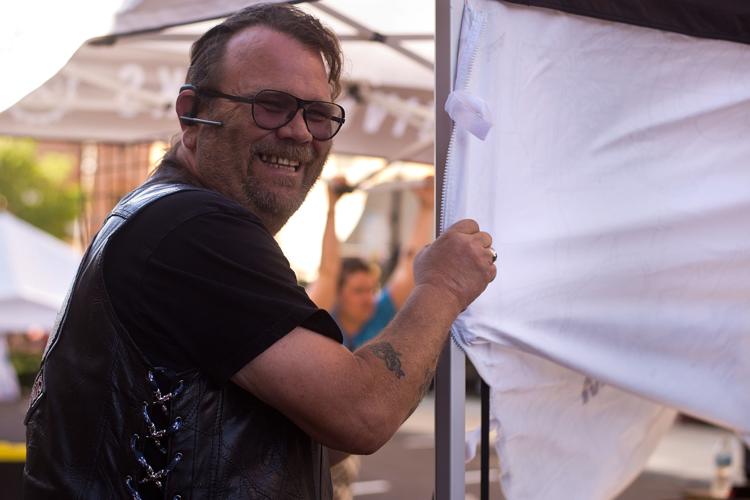 Max Fox, Melanie Shellito, Aloysius Fox, Amanda Bey, Amy O'Neal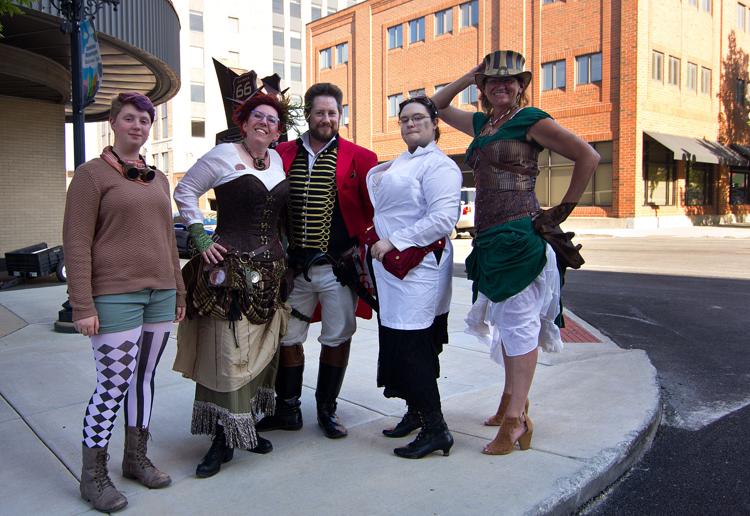 Lisa and Cosimir Budzinski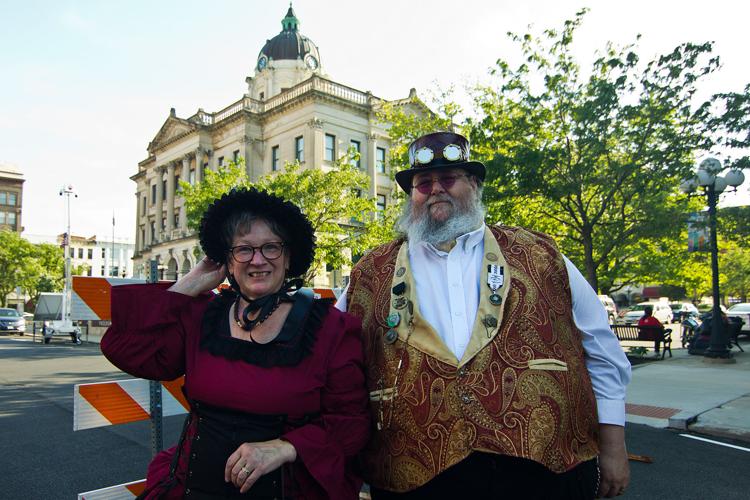 Joy Schuler, John Seamon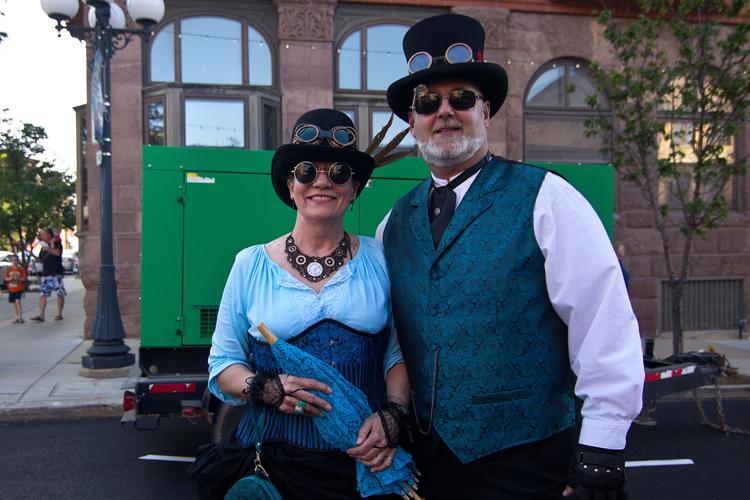 Dhana and Karl Sansen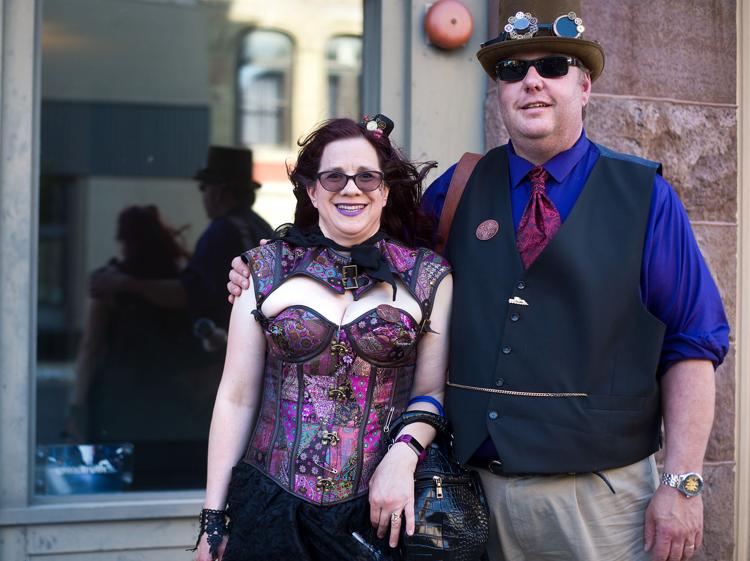 Brian K. Simpson doing a portrait of Margaret Sila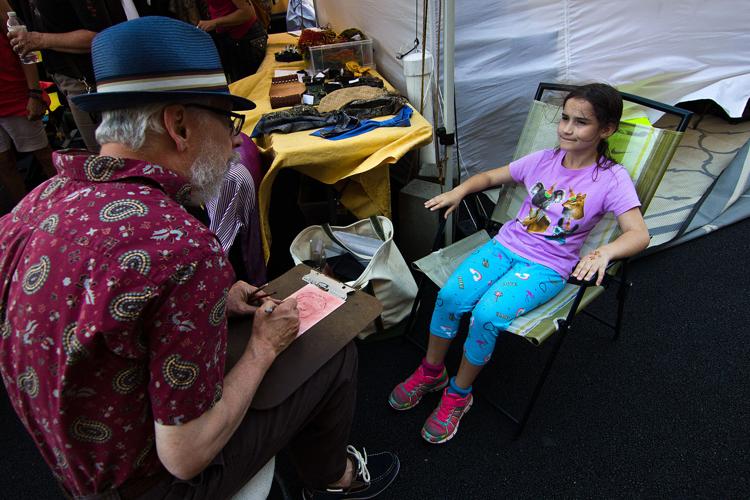 Dusty Kemp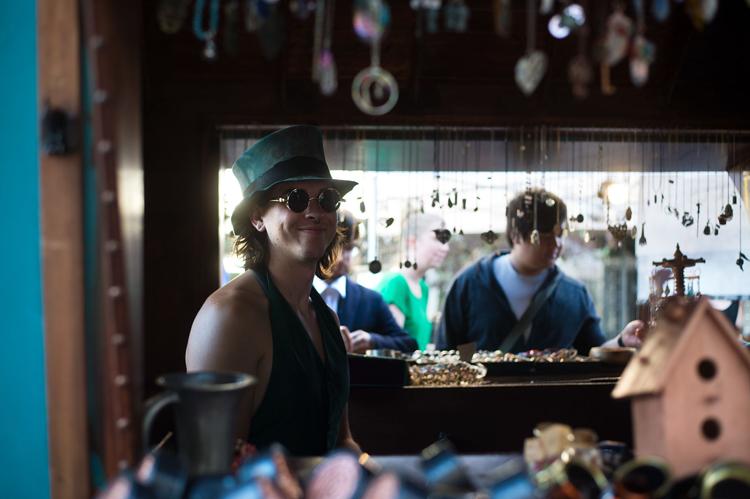 Caleb Sneeden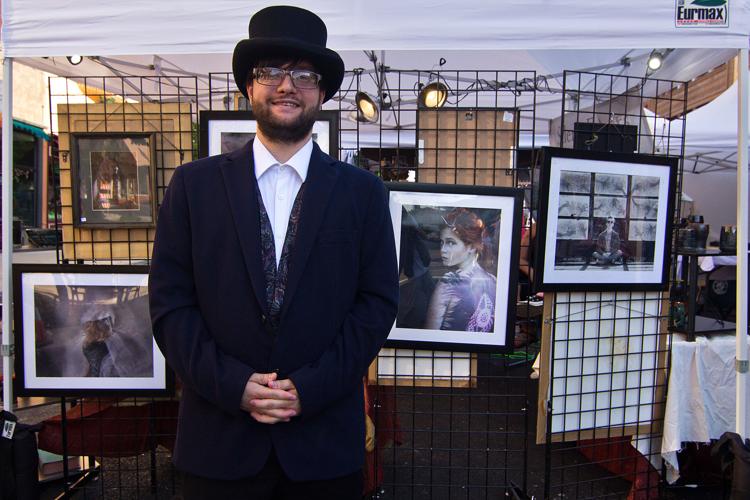 Promenading the streets of Downtown Bloomington
Enjoying the music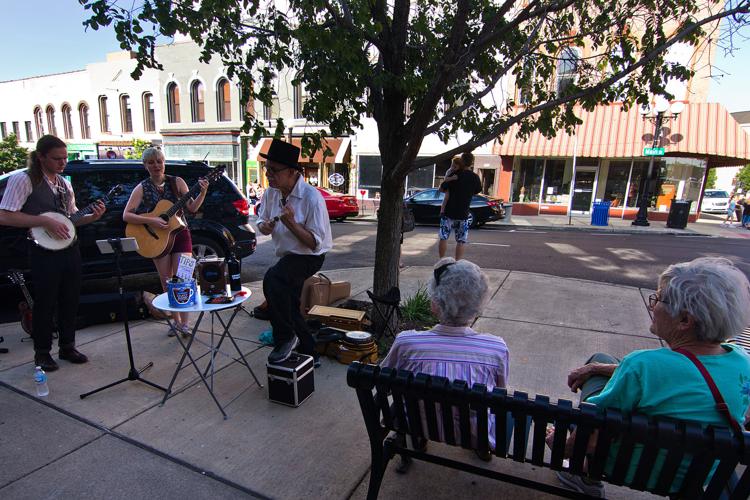 Michelle and Bill Deck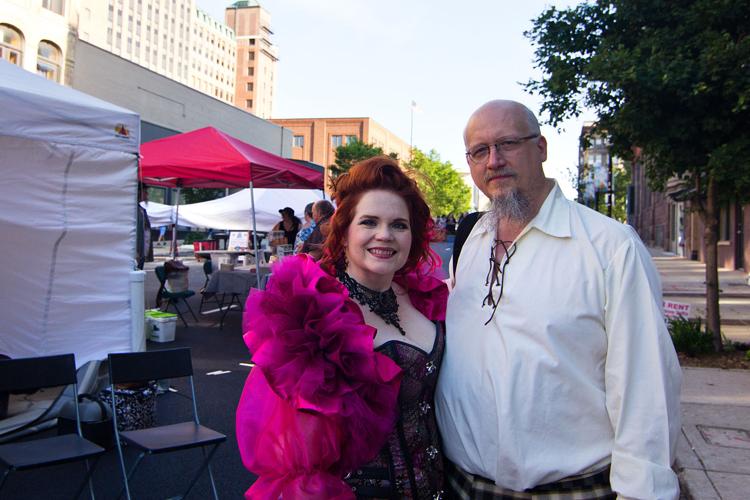 Courtney Toon, left, petting Coventry, held by Blaine Kemp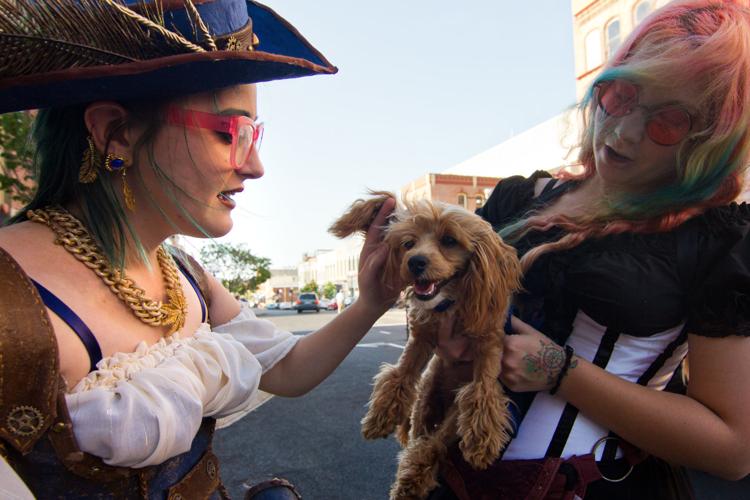 Cathy Sutliff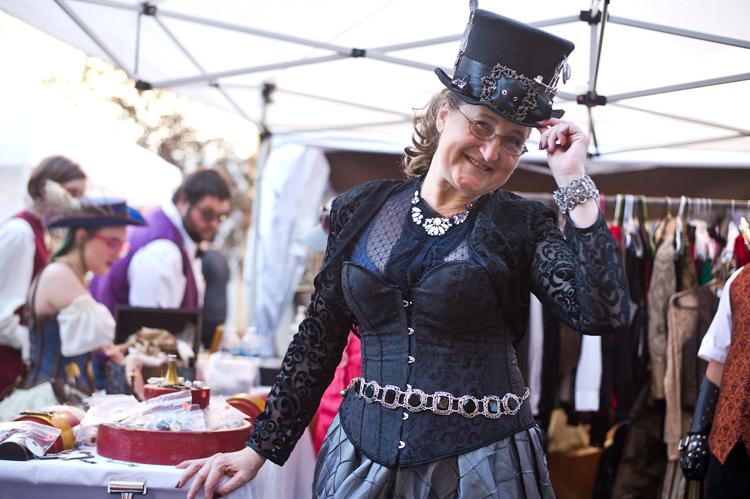 John Huber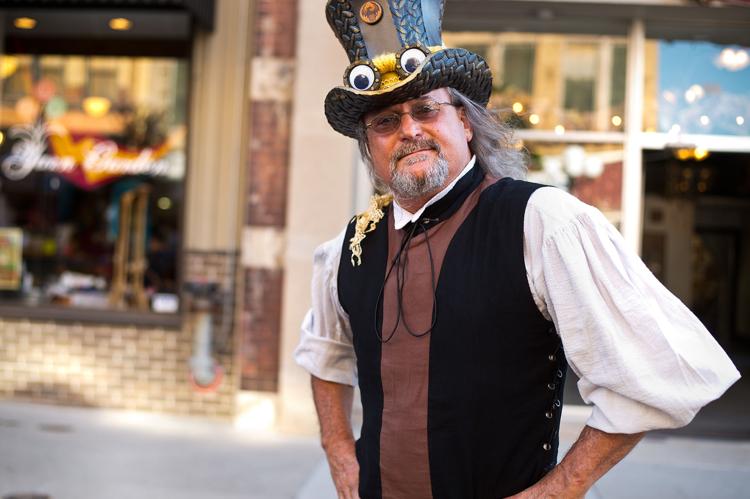 BJ Schaefer, Tony Winters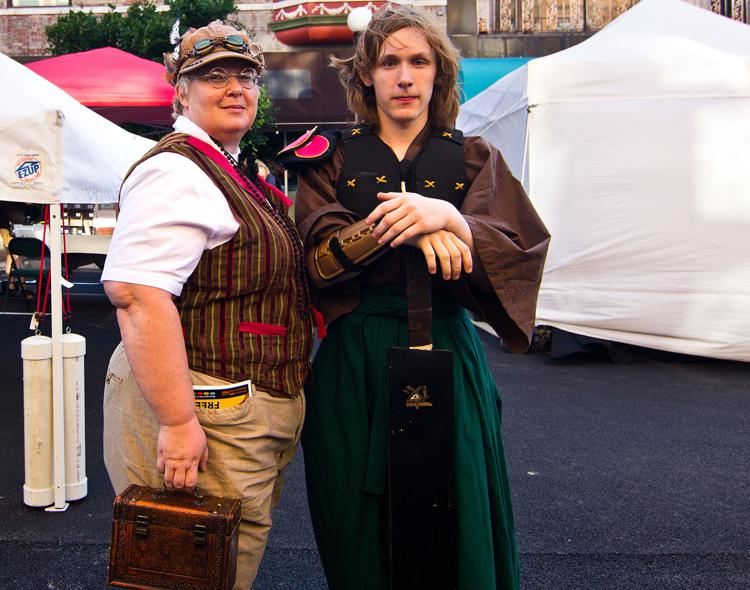 Ken Roth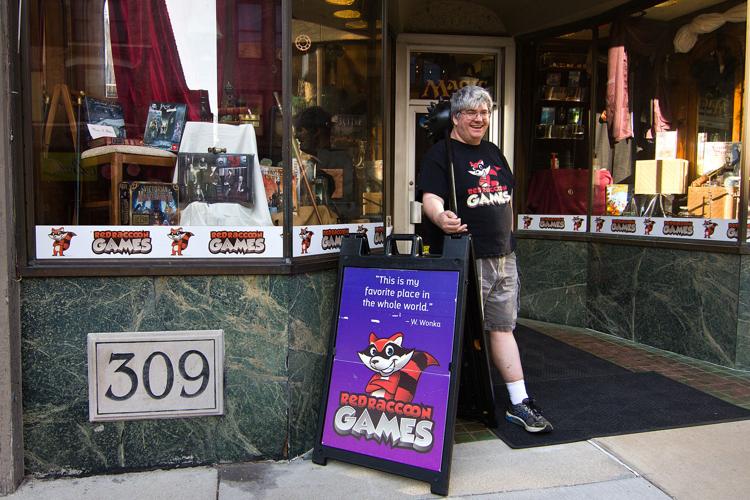 Elizabeth Ababio in Harold Gregor Studio Window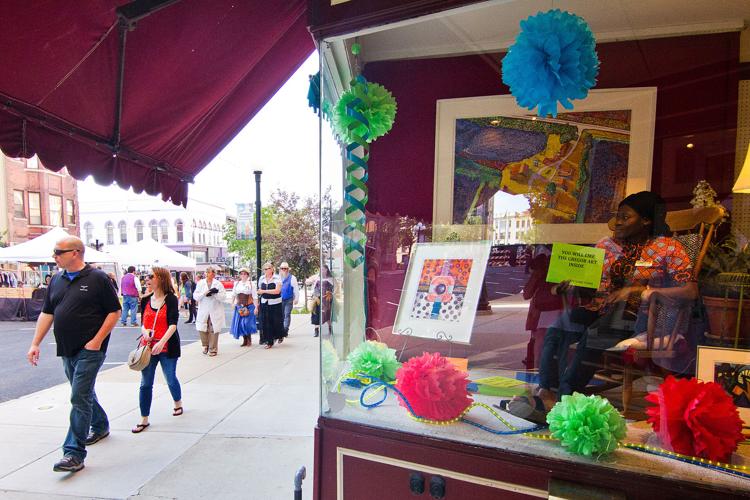 Amy and Jamie Scovel, Stefanie Michaelis, Chris Wille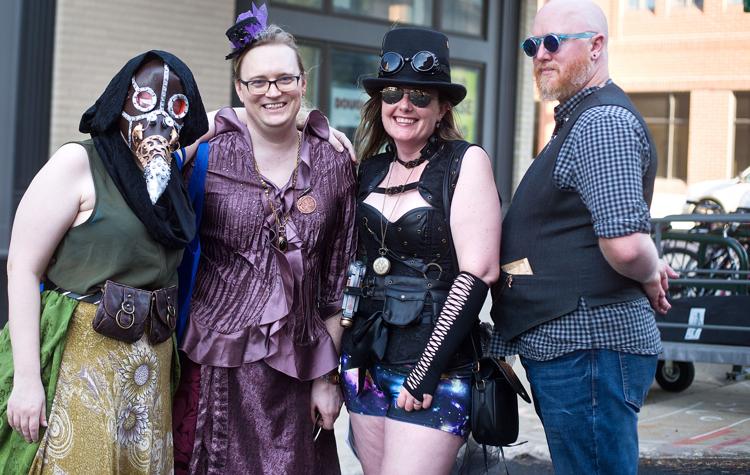 Valeria Viteri-Pflucker, Christopher Eisenreich