Boston Celtics (11-3, second in the Eastern Conference) vs. Denver Nuggets (10-3, second in the Western Conference)
Golden State Warriors (3-13, 15th in the Western Conference) vs. Utah Jazz (9-5, sixth in the Western Conference)
Los Angeles Lakers (12-2, first in the Western Conference) vs. Oklahoma City Thunder (5-9, 12th in the Western Conference)
Sacramento Kings (6-7, ninth in the Western Conference) vs. Brooklyn Nets (6-8, seventh in the Eastern Conference)
Miami Heat (10-3, third in the Eastern Conference) vs. Chicago Bulls (5-10, 10th in the Eastern Conference)
Cleveland Cavaliers (4-10, 14th in the Eastern Conference) vs. Dallas Mavericks (9-5, fifth in the Western Conference)
The Fieldcrest High School girls basketball, under the coaching eye of erstwhile defensive coordinator Mitch Neally, won the Flanagan-Cornell …
Bloomington-Normal YMCA WAVES Swim Team members Ashley Bengtson (Iowa State) and Thomas Reedy (IUPUI) and Normal West's Ben Rutledge (Southern…
Jaxon Cusac-McKay has a unique name and unique athletic skills, which he has used to help Fieldcrest's football team to the Class 2A semifinals.
Normal Community linebacker Levi Smaling is a first-team all-Big 12 Conference pick for the second year in a row ... and this time, he's also …
The Pantagraph area is well-represented on the Illinois Coaches Association all-state football teams. Six area players have been named all-state.
LOS ANGELES (AP) — Career nights from Desure Buie and Jalen Ray helped propel Hofstra to one of its biggest wins in school history.
STANFORD, Calif. (AP) — Freshman Tyrell Terry was having trouble with his long-range shooting, so he put in some extra work. It paid off.
LAS CRUCES, N.M. (AP) — JaQuan Lyle scored 24 points, Carlton Bragg made two free throws with 43.9 seconds, and New Mexico held on to beat New…
LUBBOCK, Texas (AP) — Davide Moretti provided the kind of spark No. 12 Texas Tech can rely on from the only returning starter from last season…
TUCSON, Ariz. (AP) — After making basketball look easy for the first four games of the season, Arizona's star freshman trio of Nico Mannion, Z…
LARAMIE, Wyo. (AP) — Hunter Thompson had 22 points as Wyoming topped Louisiana-Lafayette 69-61 in overtime on Thursday night.
SOUTH BEND, Ind. (AP) — Notre Dame appeared "dead in the water like seven times," according to coach Mike Brey, yet T.J. Gibbs and Rex Pfluege…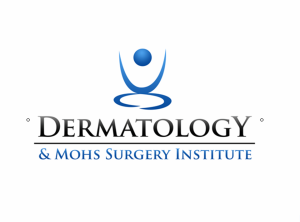 Dermatology & Mohs Surgery Institute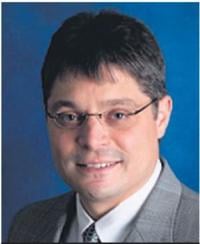 Boston Celtics (11-3, second in the Eastern Conference) vs. Denver Nuggets (10-3, second in the Western Conference)
Golden State Warriors (3-13, 15th in the Western Conference) vs. Utah Jazz (9-5, sixth in the Western Conference)
Los Angeles Lakers (12-2, first in the Western Conference) vs. Oklahoma City Thunder (5-9, 12th in the Western Conference)
Sacramento Kings (6-7, ninth in the Western Conference) vs. Brooklyn Nets (6-8, seventh in the Eastern Conference)
Miami Heat (10-3, third in the Eastern Conference) vs. Chicago Bulls (5-10, 10th in the Eastern Conference)
Cleveland Cavaliers (4-10, 14th in the Eastern Conference) vs. Dallas Mavericks (9-5, fifth in the Western Conference)