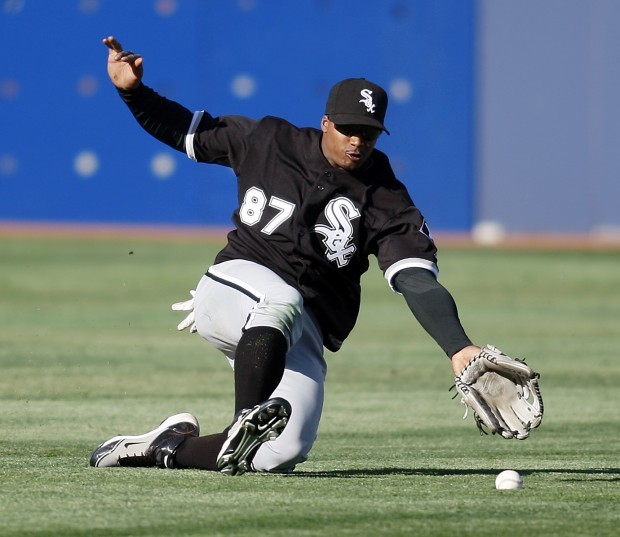 LAS VEGAS -- Ryan Dempster and the Chicago Cubs handled a stiff breeze to slip past their rivals from the Windy City.
Dempster, who is expected to grab a spot as one of the Cubs' top three starting pitchers, allowed one hit in three innings. He struck out two, walked none and allowed no earned runs and the Cubs earned an 8-7 win over the White Sox on Saturday.
The tough conditions gave Dempster a chance to show why he has been able to pitch at least 200 innings in five seasons, including the past two after he underwent Tommy John surgery in 2003.
Dempster said that the plan was to pitch three innings, but he believed he could have gone four or five innings if needed in a wind that kept a TV camera from operating in center field and created a few dust storms.
"I felt good," Dempster said. "I kept the ball down. I didn't try to just command the fastball. I didn't get behind a whole lot. I made adjustments. In spring games you're pitching more innings and you have to continue to try and refine that."
Cubs bench coach Alan Trammell, who managed the split squad Cubs to a two-game sweep of the White Sox in place of Cubs manager Lou Piniella, who didn't accompany the team here, was impressed with Dempster's performance in the wind.
"Demp was sharp," Trammell said. "That was what we were looking for. Most importantly, guys got their work in. For Ryan, that was important. It wasn't the best of conditions out there."
Despite the conditions, the Cubs were able to mount an eighth-inning rally and defeat the White Sox.
Josh Vitters' fielder's choice in the eighth inning allowed Brad Snyder to score with the Cubs' go-ahead run during their victory.
Vitters, who hit the game-winning RBI against the White Sox on Friday, beat out a double-play throw to first base that would have ended the inning.
Before Vitters reached first base, the Cubs had tied the score at 6-6 in the four-run eighth on Micah Hoffbauir's RBI double and Ryan Flaherty's RBI single.
John Gaub (1-0) earned the victory and Justin Berg got his first save for the Cubs while Jeff Marquez (0-1) took the loss for the White Sox.