The NBA is in talks with The Walt Disney Company on a single-site scenario for a resumption of play in Central Florida in late July, the clear…
Jerry Sloan, the coach who took the Utah Jazz to the NBA Finals in 1997 and 1998 on his way to a spot in the Basketball Hall of Fame, died Fri…
The 10-part ESPN documentary series "The Last Dance," which focuses on Michael Jordan's final championship season with the Chicago Bulls, has …
On Monday afternoon while on two separate phone calls with my mom and dad, both asked me the same question: "Are you watching that Michael Jor…
The final episodes of "The Last Dance" have aired, yet ESPN has one more program to show about the Chicago Bulls' sixth championship.
Craig Ehlo still believes he played great defense.
Like virtually everyone else who spent time around Michael Jordan and the Chicago Bulls during their glory years, actor Bill Murray is watchin…
Jasmine Jordan is getting an intimate look into the psyche of her heralded father, Michael, just like the rest of the world. The 27-year-old w…
MIAMI — The NBA took tiny steps toward a return to normalcy Friday, as a small number of practice facilities reopened for workouts and at leas…
There were obvious perks to being teammates with Michael Jordan. Plenty of his Chicago teammates own multiple championship rings, they appear …
Carmen Electra's basketball fandom wasn't much more than wearing Jordans in high school and her awareness of Dennis Rodman was simply that the…
MIAMI — The NBA has pushed back the possible reopening date of some team practice facilities for at least a week until May 8 at the earliest, …
Marc Eversley, the Philadelphia 76ers senior vice president of player personnel, has agreed to become the Chicago Bulls new general manager, m…
"I said: 'Phil, you let this dude go on vacation, we're not going to see him. You let him go to Vegas, we're definitely not going to see him (…
As a primer for the premiere of ESPN's "The Last Dance," here are 23 things to keep an eye out for in the weeks ahead.
It was 1984 and the Chicago Bulls — a professional basketball team — were practicing in an old grade school gym on the city's north side. The …
Every superhero movie needs a good villain, and even though it's a documentary, "The Last Dance" is no exception.
The year was 1997. Andy Thompson had an idea. Adam Silver liked his plan.
CHICAGO — Chicago Sky center Stefanie Dolson announced that she tested positive for the coronavirus, making her the first known Chicago profes…
CHICAGO — Scottie Pippen was dismissed as a public relations ambassador for the Bulls, but his parting words have been anything but diplomatic.

Scritchlow Concrete Lifting & Slabjacking

Striegel Knobloch & Company, L.L.C.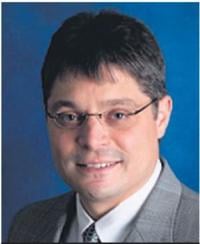 Knowing the Chicago Bulls would scatter after the 1997-98 NBA season ended drove Michael Jordan and his teammates as they chased their sixth t…
Stubbornness made Michael Jordan and the Bulls as great as they were, and it ultimately drove them apart.
Arturas Karnisovas has been busy since becoming the Bulls executive vice president of basketball operations, a title that didn't become offici…
MIAMI — Kendrick Nunn wants to make Pat Riley's offseason a bit less challenging.
Arturas Karnisovas has become one of the most coveted and respected executives in the NBA through the years, one several teams — the Bucks, 76…
Kobe Bryant's resume has yet another entry to prove his greatness: He's now, officially, a Hall of Famer.
If the NBA ever resumes this season, it will be operating in an unprecedented time crunch. That has led to wide-ranging ideas about how it can…