Luka Doncic had a case for arguing with officials late in the Mavericks' 110-106 loss to the Kings on Sunday. Kings guard Cory Joseph appeared…
INDIANAPOLIS - In the eyes of Indiana fans, Paul George is now a villain as a Los Angeles Clipper and not the hero he had been playing for the…
LOS ANGELES - Jerry West was brilliant at building championship Los Angeles Laker teams but terrible at calming down long enough to watch them…
NEW YORK (AP) — RJ Barrett was asked to explain something that would have been unusual to a 10-year veteran, let alone someone who had played …
Houston Rockets (15-8, fifth in the Western Conference) vs. Cleveland Cavaliers (5-18, 14th in the Eastern Conference)
Memphis Grizzlies (7-16, 13th in the Western Conference) vs. Phoenix Suns (11-12, eighth in the Western Conference)
Oklahoma City Thunder (11-12, seventh in the Western Conference) vs. Sacramento Kings (10-13, ninth in the Western Conference)
Boston Celtics (17-5, second in the Eastern Conference) vs. Indiana Pacers (15-9, sixth in the Eastern Conference)
New Orleans Pelicans (6-18, 14th in the Western Conference) vs. Milwaukee Bucks (21-3, first in the Eastern Conference)
Utah Jazz (13-11, sixth in the Western Conference) vs. Minnesota Timberwolves (10-13, 10th in the Western Conference)
Los Angeles Clippers (18-7, second in the Western Conference) vs. Toronto Raptors (16-7, fifth in the Eastern Conference)
Los Angeles Lakers (21-3, first in the Western Conference) vs. Orlando Magic (11-12, eighth in the Eastern Conference)
SAN FRANCISCO (AP) — Ja Morant squashed the Golden State Warriors' hopes for their first winning streak of the season.
BOSTON (AP) — Kemba Walker led Boston's balanced scoring with 22 points, Gordon Hayward had 14 points in his return from a broken hand and the…
SALT LAKE CITY (AP) — Dennis Schroder's basketball identity is built on being aggressive at both ends of the court.
PHOENIX (AP) — Kelly Oubre Jr. was ready for a low-key night on the town with friends and family to celebrate his birthday, dressed head to to…
NEW ORLEANS (AP) — Derrick Rose is 31 and his body has taken a beating, but the 2011 NBA MVP showed once again he can still take over a game a…
CHICAGO (AP) — The Raptors held off the Chicago Bulls and then turned their attention toward the superstar who led them to their first champio…
HOUSTON (AP) — When Luke Walton took over as coach of the Sacramento Kings, he thought Nemanja Bjelica was just a big man he could use to crea…
BOSTON (AP) — Gordon Hayward got back in the lineup and helped the Boston Celtics build a big lead. Kemba Walker made sure it didn't completel…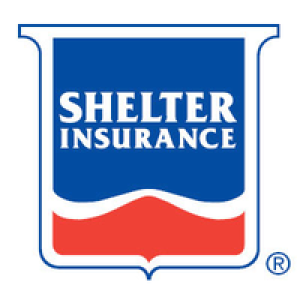 Thoennes Shelter Insurance

Scritchlow Concrete Lifting & Slabjacking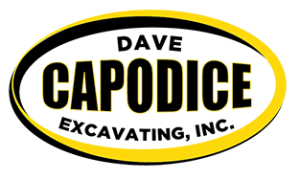 Dave Capodice Excavating & Material Sales
MILWAUKEE (AP) — After outscoring opponents by an average of 34 points in their previous four games, the Milwaukee Bucks found out right away …
INDIANAPOLIS (AP) — Paul George had the perfect response to a crescendo of boos Monday night.
BOSTON (AP) — Celtics forward Gordon Hayward started Monday night against the Cleveland Cavaliers and scored 14 points, returning to the Bosto…
HOUSTON (AP) — The Houston Rockets won't get a do-over after officials wrongly disallowed a slam dunk by James Harden in a double-overtime los…
CHICAGO (AP) — Toronto Raptors guard Fred VanVleet missed Monday's game against the Chicago Bulls because of a bruised right knee.
INDIANAPOLIS (AP) — Los Angeles Clippers forward Kawhi Leonard will sit out Monday night's game at Indiana because of a sore left knee.
BOWLING GREEN, Ky. (AP) — Western Kentucky center Charles Bassey will miss the remainder of this season after fracturing his left knee against…