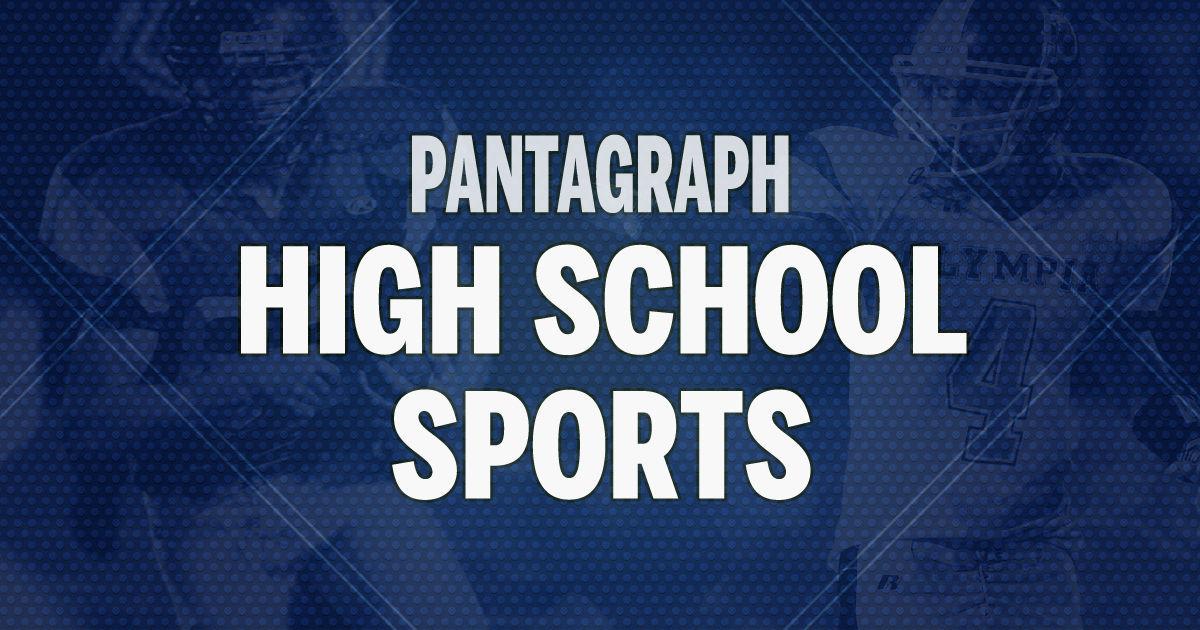 Jaxon Cusac-McKay and Cory Land each scored 24 points Friday night to lead Fieldcrest High School's basketball team past Princeton, 78-65, in the Class 2A IVC Regional championship game at Chillicothe.
Cusac-McKay scored 15 points in the fourth quarter, sinking 12 of 12 from the free-throw line in the period. Land had 18 of his points in the first quarter as Fieldcrest surged to a 27-18 lead.
The Knights (25-6) made seven 3-pointers in the first quarter, including four by Land. Cusac-McKay also had eight assists and Land added five. Andrew May scored 11 points and Henry Lorton 10 for Fieldcrest, which plays No. 7-ranked Rockridge at 7:30 p.m. Tuesday at the Princeton Sectional. Lorton led in rebounds with six.
The Knights were 14 of 33 from 3-point range and made 20 of 25 free throws.
EPG 69, Winnebago 60: Asa Smith scored 24 points to lead El Paso-Gridley to the win over the host school in the Class 2A Winnebago Regional championship game.
EPG led 37-34 at halftime and 56-48 after three quarters. Winnebago did not get closer than four in the fourth quarter. Jack Weber added 12 points and 18 rebounds, while Luke Ihlenfeldt had 10 points and six assists for EPG (24-8). The Titans meet Sterling Newman at 6 p.m. Tuesday at the Princeton Sectional.
Derek Rosensteil had 26 points for Winnebago (23–7).
Roanoke-Benson 40, LeRoy 32: Jack Weber's 18 points led top-seeded and No. 2 state-ranked Roanoke-Benson past fifth-seeded LeRoy in the Class 1A Lexington Regional championship game.
Luke Braman added nine points and 11 rebounds for the Rockets (33-1), while Trent Weldon contributed eight points and eight rebounds. Roanoke-Benson meets Mount Pulaski at 7 p.m. Tuesday in the Danville Schlarman Sectional.
Ty Egan sank five 3-pointers and led LeRoy with 19 points.
Ridgeview 54, Cissna Park 53: Levi Zimmerman and Garrett Stevens scored 17 points each as Ridgeview slipped past Cissna Park to win the Class 1A Iroquois West Regional at Onarga. Reece Ramirez added 15 points for the Mustangs (24-9).
Stevens had six rebounds and Zimmerman five assists as Ridgeview advanced to play Salt Fork at 7 p.m. Wednesday at the Danville Schlarman Sectional.
Mount Pulaski 67, Warrensburg-Latham 60: Brandon Kretzinger scored 26 points to power fifth-seeded Mount Pulaski past No. 6 seed Warrensburg-Latham in the title game of the Class 1A Mount Pulaski Regional.
Kretzinger sank 15 of 15 free throws, leading the hosts to a 23 of 27 night from the line. Lane Murphy added 13 points for the Toppers.
Coal City 70, Pontiac 68: Carter Dawson scored 27 points, Ryan Weir 20 and Max Gschwendtner 15 for Pontiac (17-13) in a Class 2A Coal City Regional championship game loss to the host school.
The Indians fell into a 22-8 hole the first quarter, but rallied with 25 points in the third quarter and 21 in the fourth. Coal City had a four-point lead with 10 seconds left before Dawson ended the scoring with a field goal.
"We got off to a slow start, but we battled back," said Pontiac coach Tom Garriott. "We had a 14-point deficit the first half and Weir was in foul trouble."
Coal City (21-11) made 18 of 23 free throws. Austin Pullara led the Coalers with 25 points and Kyle Burch chipped in 17.
Be the first to know
Get local news delivered to your inbox!