Juniors Peter Lambesis and Matt Leritz led the way as Illinois Wesleyan toppled Carroll.
LAWRENCE, Kan. — Kansas junior Zach Bradford, a Bloomington High School graduate, set an Anschutz Pavilion record during the men's pole vault …
Watching Baylor play defense on Monday after an "international" meal fueled Illinois State's win over Bradley. The Redbirds try to keep moment…
Illinois Wesleyan has understandably high expectations entering its delayed basketball season.
The Illinois State volleyball team dropped its season opener to Marquette.
CHAMPAIGN — The confidence that Illinois head basketball coach Brad Underwood has in his freshman forward Coleman Hawkins is so high it is har…
The Illinois State women's basketball team swept its two-game series with Evansville without taking the Redbird Arena court on Friday. Evansvi…
When we first began sizing up this talented Illini basketball team, there was plenty to be excited about.
Illinois State will face three top 10 nationally ranked teams on the road in its eight-game spring football schedule. 
Illinois State women's basketball handled short-handed Evansville at Redbird Arena.
It was lights out for Bradley after Illinois State settled down and was active in its zone during the Redbirds' biggest MVC win in almost two years.
Illinois State officially began its training camp Thursday for the Feb. 20 season opening football game.
COLUMBUS, Ohio — Justin Fields is leaving for the NFL, which reveals a curious oddity that bodes well for Ohio State next season and beyond. T…
Johnny Dawkins came close to the unthinkable two years ago in Columbia, coming within a fingertip of becoming the first of Mike Krzyzewski's f…
Illinois Wesleyan women's basketball opens its delayed season on Saturday.
If you thought Mark Stoops was crazy for dipping into the NFL when the Kentucky coach hired a new offensive coordinator in 2021, there are a l…
Much to Mike Krzyzewski's consternation, the process of putting together this year's Duke basketball team to help it play at its best is takin…
Larry Scott and the Pac-12 executive committee have mutually agreed to part ways a year before the end of his contract, the league announced W…
Illinois State overcame a slow start and poured it on in the second half to notch a 71-56 upset victory over rival Bradley.
A quick look at Ayo Dosunmu's scoring stat line is cause for concern.

Striegel Knobloch & Company, L.L.C.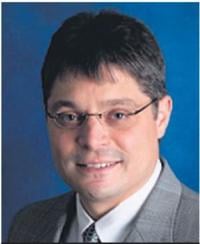 NORMAL — Nik Stadelman and Jayden Johnson are used to being on the court all the time trying to help their team win games. Both were four-year…
The Illinois State women's basketball team looks to boost its post production for games Thursday and Friday against Evansville at Redbird Arena.
University of Illinois head football coach Bret Bielema named former Illini player George McDonald to his staff as assistant head coach/wide r…
Third-ranked UConn's 103-35 win over Butler Tuesday night in front of a fanless Gampel Pavilion was met with little fuss.
Fans make a rivalry. They provide the heat, passion and soundtrack. They talk trash in living rooms, on barstools and while standing at urinals.
MVC Notebook: Drake trying to keep an optimistic outlook as its unbeaten season came to a halt because of positive COVID-19 test results.
The confetti won't be flying at Redbird Arena. Will the intensity of the Bradley-Illinois State rivalry be the same without fans in the stands?