Ever since Jacksonville-based MacMurray College announced in March that this, its 174th year in existence, would be its last, alumni have felt…
Illinois State athletic director Larry Lyons said the school is still working through plans to return football and basketball players to campu…
Stephen Bardo's recent international basketball travels started with a DNA test.
Jayden Johnson's grandfather, Terry Smith, was an Illinois State assistant basketball coach when the Redbirds made three straight NCAA Tournam…
Illinois Wesleyan basketball player Grant Wolfe is recovering nicely from two concussions suffered during last season but is taking precaution…
Mary Frahm was never the best volleyball player in any program she was in, but by being gritty, she found a way to contribute. Grit has helped…
Central Catholic High School graduate Madison Tattini was enjoying a banner season for the University of Utah's women's tennis team this seaso…
Illinois Wesleyan junior Rob Wuethrich, a Normal Community High School graduate, was named a finalist for the Jack Nicklaus Division III Natio…
When she was 10 or 11 years old, Ashton Washington used to try to talk back to her parents in an effort to be forced to stay home.
This was supposed to be Stephanie Brown's year, but surgery in 2019 nixed that idea for the former Tri-Valley track star. The postponement of …
The NCAA Division I Council voted Wednesday to lift a moratorium on voluntary workouts by football and basketball players effective June 1 as …
CHAMPAIGN — Just more than a month ago, the Illinois football team offered a scholarship offer to Sedarius McConnell.
Illinois  Wesleyan juniors Ayana Blair and Cora Wilkinson have been named All-Americans by the United States Track and Field and Cross Country…
CHARLESTON — University High School graduate Chandra Golden and Olivia Klaus of Eureka are among four athletes and an administrator who were n…
Texas natives Charles Woods and Taylor Grimes are anxious to get back to work with the Illinois State football team.
SAN DIEGO — The California State University system's plan for a mostly virtual fall semester due to the coronavirus pandemic doesn't necessari…
Moving forward, whenever that happens, will be a challenge for college baseball.
Former U High volleyball star Val Nichol saw her fifth season as a pro in Europe ended by an injury and then the coronavirus.
Throughout a tumultuous 2019 that saw his name appear on four NFL rosters, B.J. Bello wasn't sure exactly where he would end up.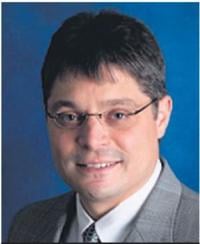 Scritchlow Concrete Lifting & Slabjacking
CHAMPAIGN — The University of Illinois Division of Athletics (DIA) announced that basketball star Ayo Dosunmu and volleyball standout Jaquelin…
Illinois Wesleyan graduate Burke Nihill is the new president of the NFL's Tennessee Titans.
Former Illinois State and Heartland pitcher Chris Razo is Heartland's head baseball coach as of Wednesday with the interim tag being removed.
Normal West graduate Casey Jefferson is the new Heartland College head softball coach.
Gridley native Perry Roth is moving up on the Alabama-Birmingham baseball coaching staff.
Illinois Wesleyan women's basketball coach Mia Smith credits her assistants along with IWU's admissions and financial aid offices for helping …
Former Illinois State offensive lineman Michael Liedtke's most recent home in the NFL is with the Washington Redskins.