NORMAL — A three-game sweep by a combined score of 30-6 at the hands of the University of Illinois baseball team in late March left Illinois State feeling more than a bit unfulfilled.
And while it took 13 innings Tuesday at Duffy Bass Field, the Redbirds showed a lot more fight and earned a victory to show for it.
A double to the left-center field gap by Joe Aeilts that barely eluded the diving effort of Illini left fielder Andrew Dyke sent home Derek Parola with the walk-off winning run in a 7-6 ISU victory before a crowd of 989.
"That was a battle. Both teams were playing tight and playing hard all game," Aeilts said. "When you go into that many extras, it's a war of attrition at that point. I'm glad we came out on top."
ISU snapped a nine-game losing streak to Illinois and bumped its record to 18-14. The 4-hour, 47-minute extravaganza featured 440 pitches.
"You keep throwing up zeroes, eventually you have to score," said Redbirds coach Steve Holm, whose bullpen trio of Mitch Vogrin, Colton Johnson and Jack Anderson hurled 8⅔ scoreless innings.
"It was a big moment. Some of the guys told me Derek Parola's been here five years, and he's never seen the Redbirds beat 'em. It's been a long time coming."
Parola walked to lead off the 13th and was sacrificed to second by Tyler Carpenter. Aeilts then sent a shot to the gap and Parola sprinted home as teammates stormed from the dugout to mob Aeilts behind second base.
"He (Dyke) almost made a great play. Luckily, that one fell," Aeilts said. "Getting another chance to play them at home, we definitely wanted to compete and we did that."
Aeilts' shot was ISU's first hit since the seventh inning. The Redbirds survived with defense. Third baseman Joe Butler was spectacular, and Johnson threw out an Illini runner at the plate attempting to score on a suicide squeeze bunt in the seventh.
"That play at the plate, he went after it like his life depended on it," said Holm. "That's what allowed us to play that long."
The Redbirds grabbed a 3-1 lead in the third when Butler smacked a two-out, three-run double off the wall in right field scoring Aidan Huggins, Jordan Libman and Aeilts.
The Illini (20-11) touched up ISU starter Brett Wicklund for four runs and five hits in the fourth for a 5-3 edge with Jacob Campbell's double chasing home two.
The Redbirds pulled within a run in the bottom of the fourth in a strange series of events. Nick Zouras had stopped at third base on a Rave single, but Jack Butler and Rave kept motoring around the bases.
Zouras was forced to try to score and appeared to be out easily at the plate, but Illinois catcher Campbell was called for obstruction for blocking the path to the plate and Zouras' run counted.
Illinois boosted its lead to 6-4 in the fifth on an RBI double from Jack Yalowitz, his third double in three at-bats.
The sixth inning saw the Redbirds move into a 6-6 tie. Rave singled home Zouras with two outs, stole second and carried in the tying run as Parola doubled to deep left field.
Johnson pitched 5⅓ scoreless innings, allowing just one hit. Anderson (2-0) worked the final two innings for the winner.
Aeilts' walk-off double came on the 57th pitch by Illini closer Garrett Acton (1-2).
---
Photos: ISU vs. Illinois baseball
041019-blm-spt-5isubase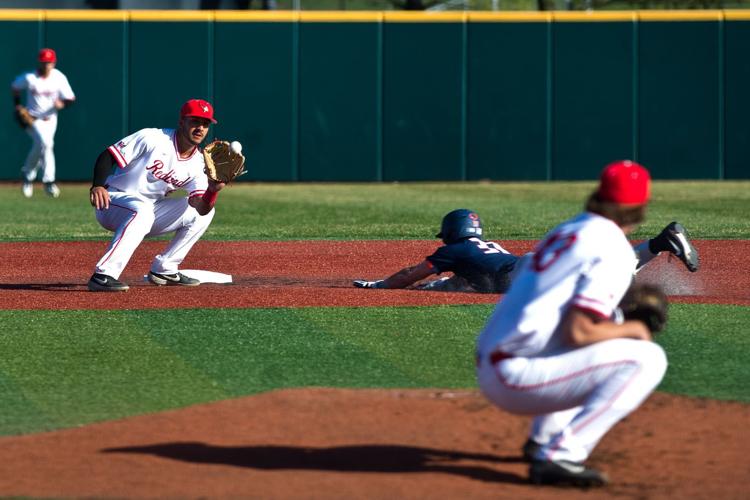 041019-blm-spt-6isubase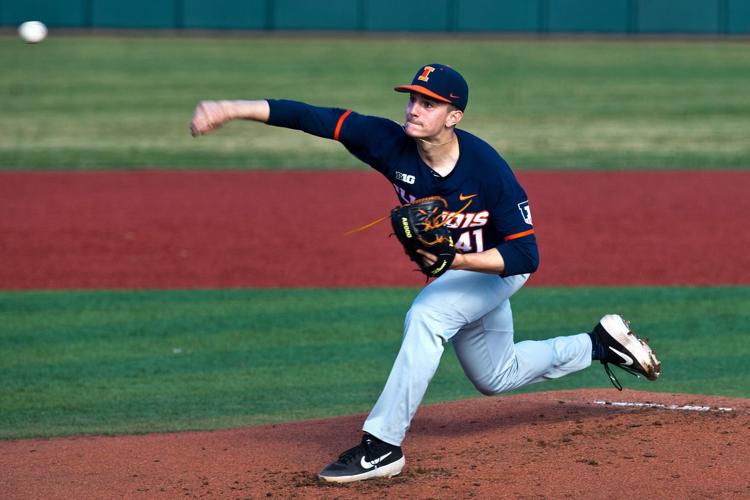 041019-blm-spt-3isubase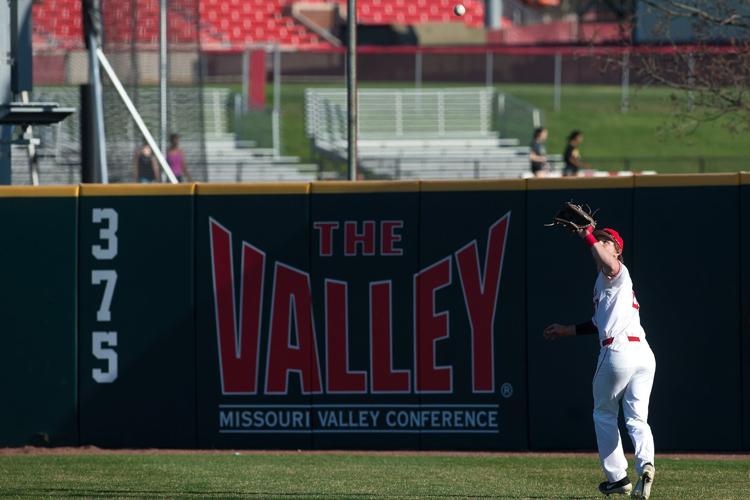 041019-blm-spt-13isubase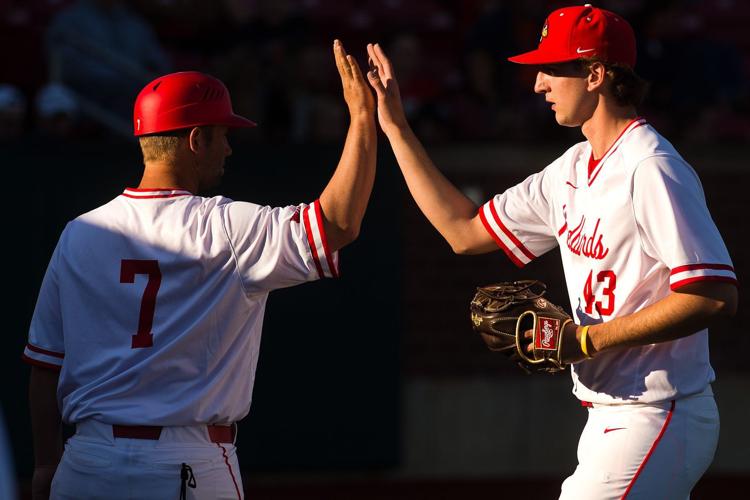 041019-blm-spt-7isubase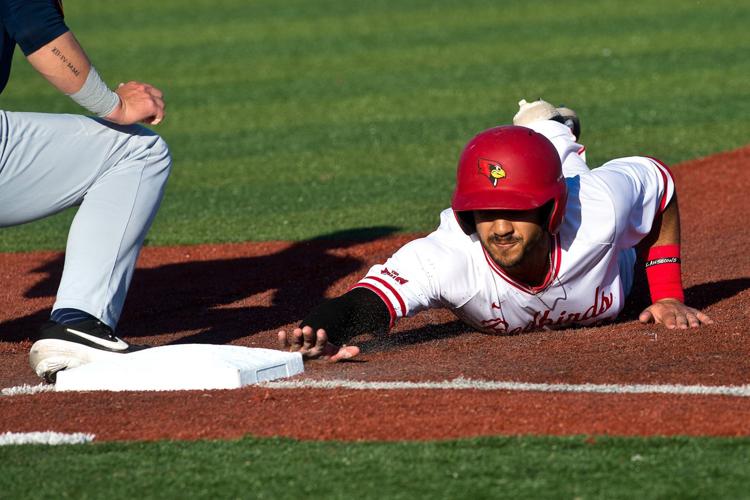 041019-blm-spt-14isubase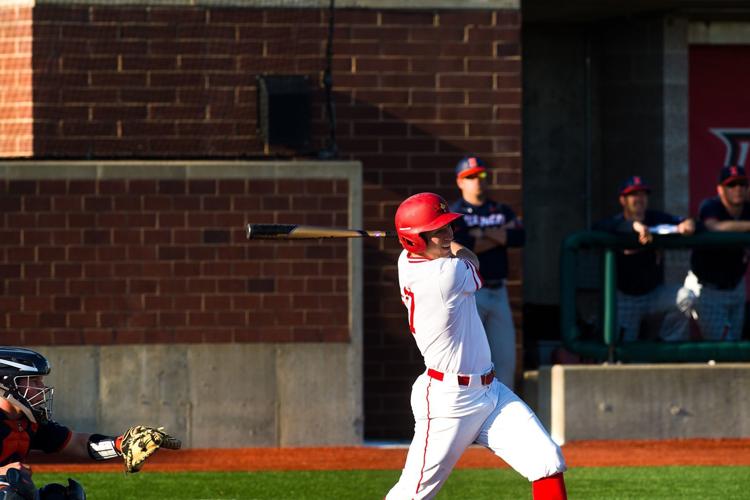 041019-blm-spt-8isubase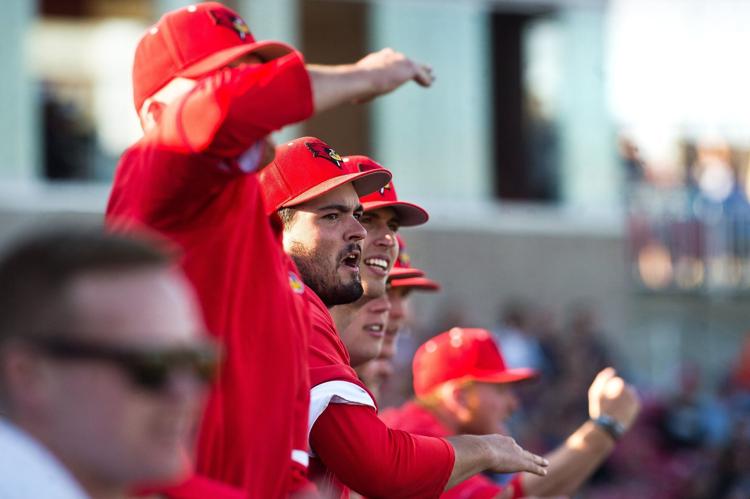 041019-blm-spt-9isubase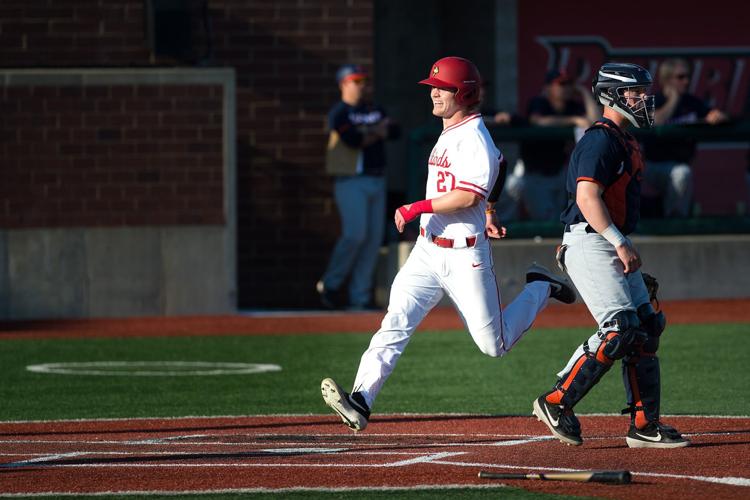 041019-blm-spt-2isubase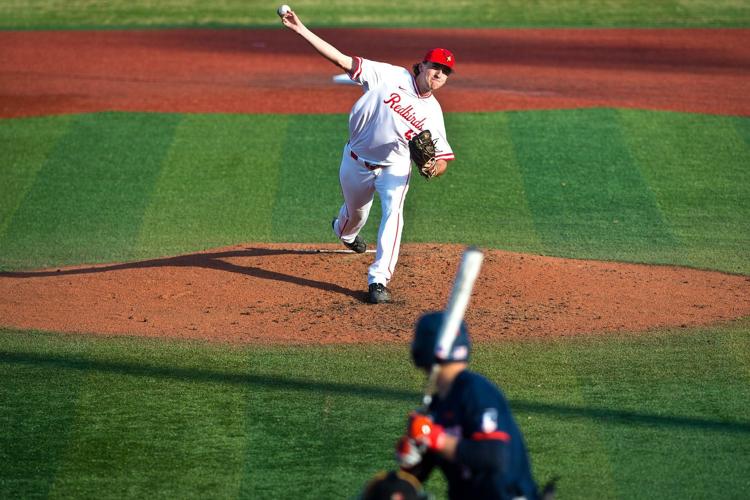 Close play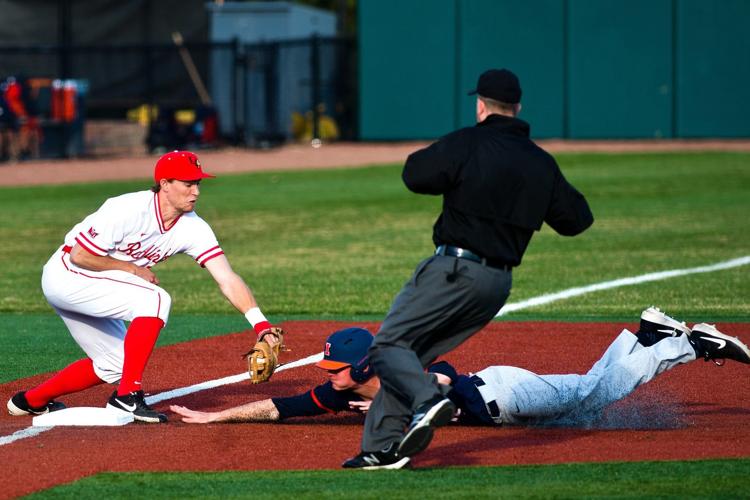 041019-blm-spt-10isubase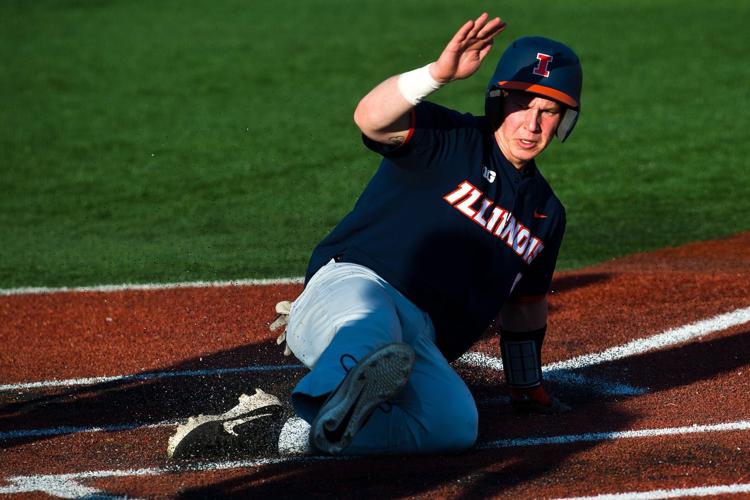 041019-blm-spt-11isubase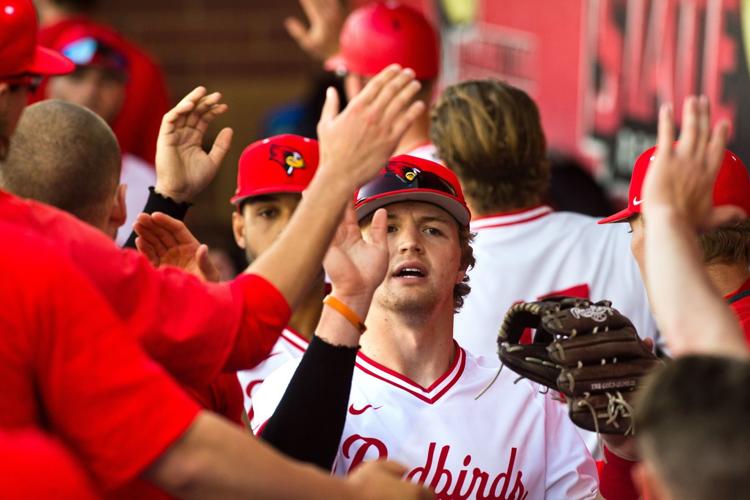 041019-blm-spt-12isubase
041019-blm-spt-15isubase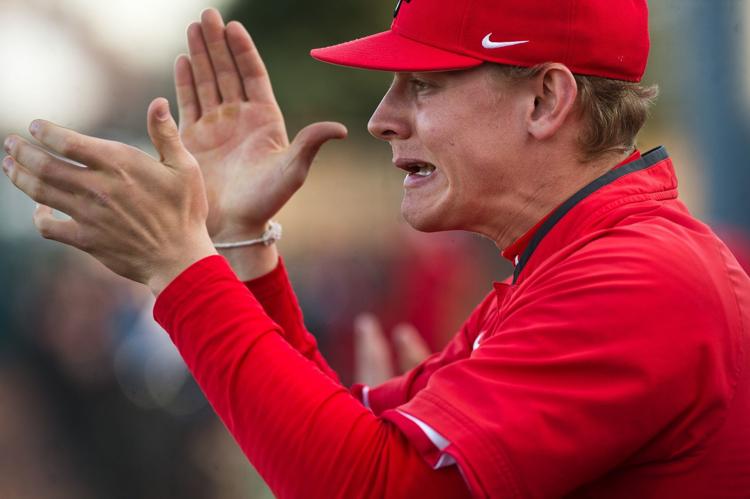 041019-blm-spt-16isubase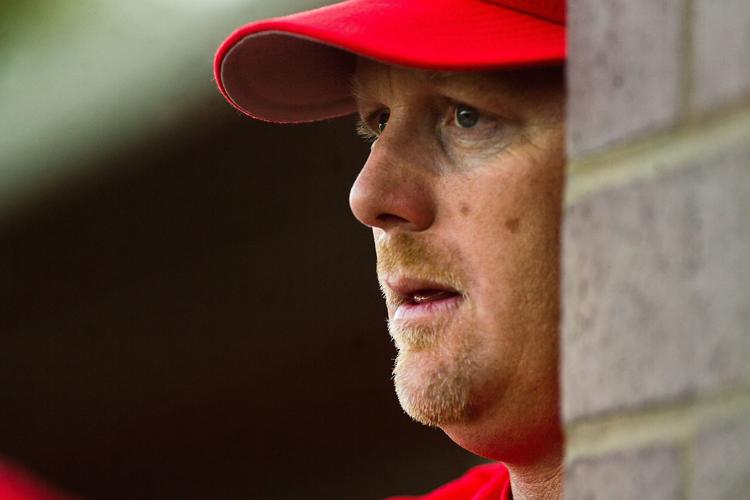 041019-blm-spt-17isubase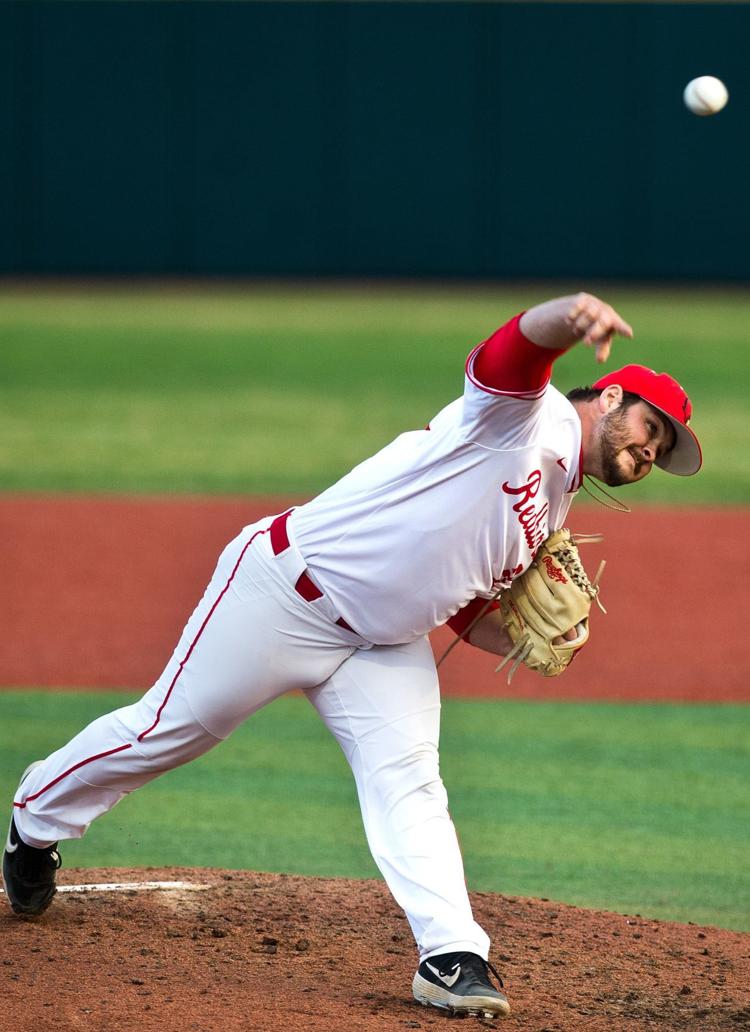 041019-blm-spt-18isubase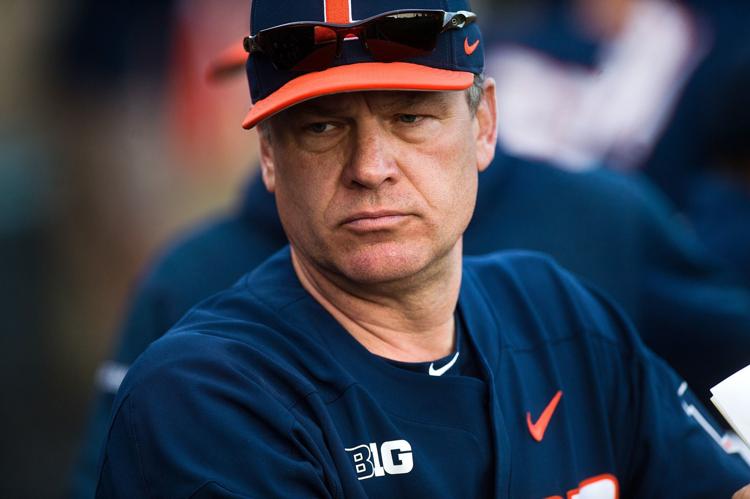 041019-blm-spt-19isubase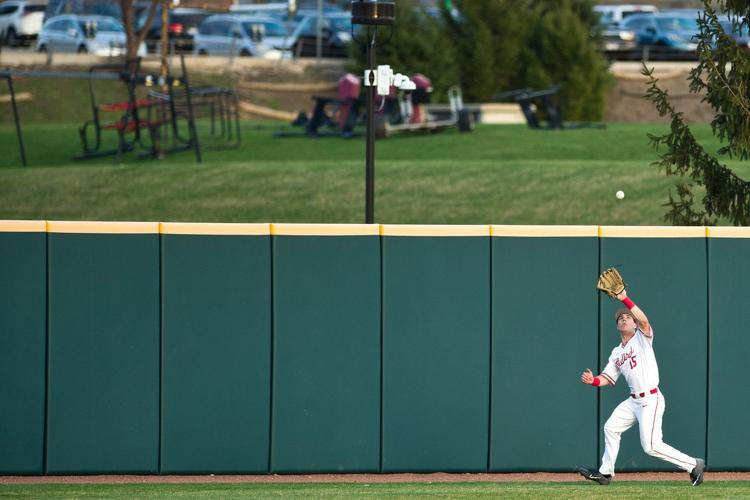 041019-blm-spt-20isubase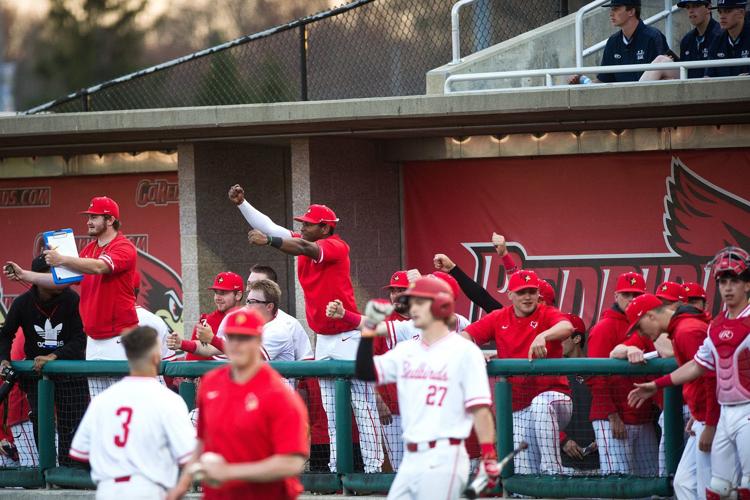 041019-blm-spt-21isubase
041019-blm-spt-22isubase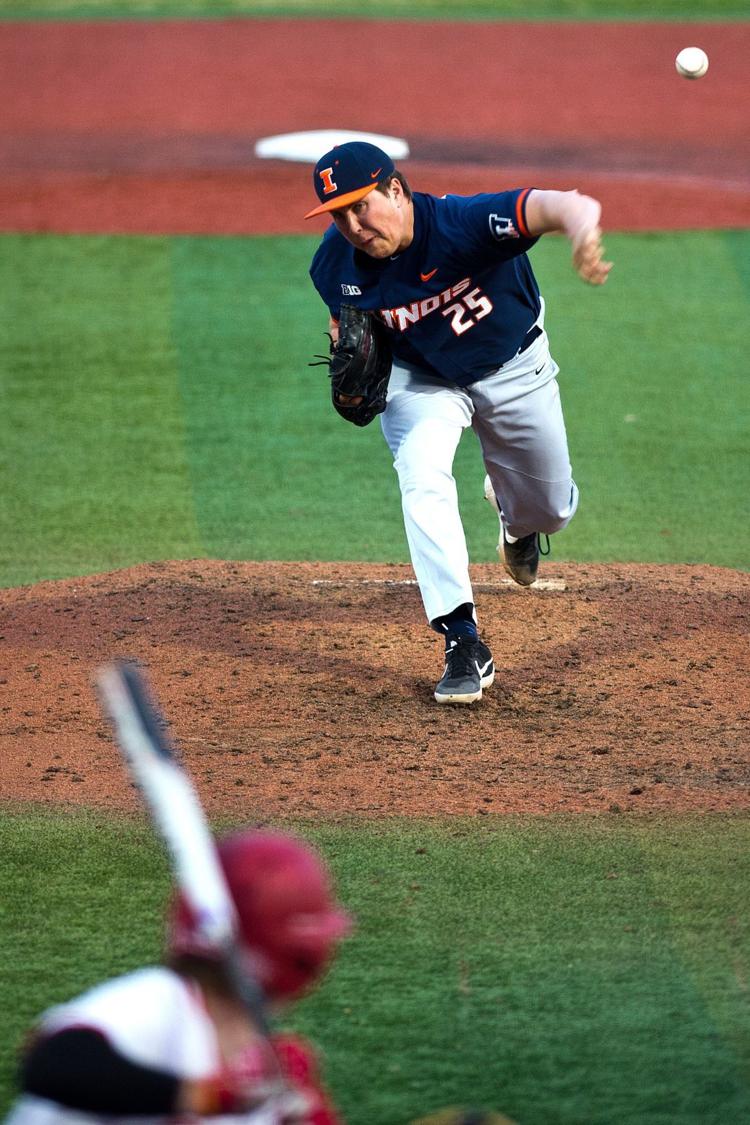 041019-blm-spt-23isubase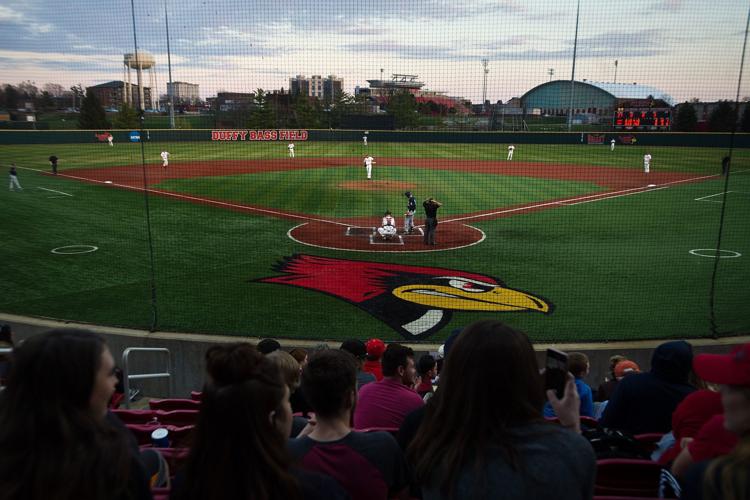 041019-blm-spt-4isubase