Illinois Wesleyan women's basketball coach Mia Smith credits her assistants along with IWU's admissions and financial aid offices for helping …
LAWRENCE, Kan. — The NCAA struck back at the University of Kansas and its men's basketball program Thursday, calling five Level I violations t…
ROCK ISLAND -- Highly successful Augustana College basketball coach Grey Giovanine has announced his retirement.
Gymnasiums are about much more than bleachers and scoreboards. The fans, the players and the coaches are what makes them special. Take a look …
Louisville has received a notice of allegations from the NCAA that accuses the men's basketball program of committing a Level I violation with…
Former University High star Chante Stonewall has shrugged off the disappointment of not being chosen in last month's WNBA draft while preparin…
The college basketball odyssey of former Prairie Central star Kiana Coomber, the 2016 Pantagraph Area Player of the Year, will continue at Del…
There were only four seniors among the 15 players named to the all-Missouri Valley Conference basketball squad less than two months ago. The l…
RALEIGH, N.C. — Danny Manning never built a winner at Wake Forest. Now the school is looking for a new coach and direction.
NORMAL — Francis Okoro is coming back to the Midwest ... but not to Illinois.
NORMAL — Normal West High School graduate Francis Okoro has decided to transfer from the University of Oregon after playing two seasons for th…
When the pressure was on for the Illinois Central College women last season, the Cougars wanted Summer Stoewer to have the basketball. For her…
When intensive care unit nurse Lindsay Bullington thinks of the medical team she's a part of, another squad comes to mind ... her volleyball t…
CHICAGO — Northwestern coach Chris Collins has fixed up his garage. Notre Dame coach Mike Brey has taken up Pilates.
BLOOMINGTON — A sensational season earned Illinois Wesleyan basketball junior guard Kendall Sosa D3hoops.com All-America Honorable Mention sta…
Illinois State women's basketball was covered all season long, courtesy of Photo Editor David Proeber and staff photographer Lewis Marien. Her…
This is the time of year people usually start tweeting at Ali Farokhmanesh.
LOUDONVILLE, N.Y. — Siena College's men's basketball team, coaches and staff have been told to self-isolate until March 25 as a precaution aft…
NEW YORK — Sabrina Ionescu has joined an elite group, becoming a three-time All-American.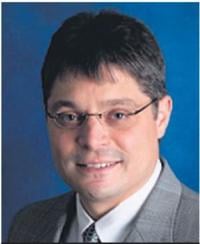 Scritchlow Concrete Lifting & Slabjacking
Tom Izzo cleaned his closet. He plans on cleaning his garage. He slept until 9 a.m. Saturday morning and he can't remember the last time he st…
The second Loyola's name was announced during Selection Sunday two years ago, forward Aundre Jackson called his mom.
For all those who dreamed the impossible — making it a whole month without getting a single game wrong in the bracket — this is your year.
As it became apparent the NCAA basketball tournaments could not be held over three weeks because of concerns about the coronavirus, organizers…