Led by freshman Luke Yoder's 26 points and double doubles from Doug Wallen and Charlie Bair, the Illinois Wesleyan basketball team upset No. 2…
The Illinois State men's basketball team was looking to tie up some loose ends as they defeated Morehead State at Redbird Arena Saturday night.
After losing to Miami on Monday, the University of Illinois basketball team has refocused ahead of Saturday's game at No. 3 Maryland.
Chris Lykes was a 5-foot-7 ball of terror for the University of Illinois basketball team, scoring 28 points for victorious Miami of Florida in…
Maryland coach Mark Turgeon didn't have to say much to get the attention of his fifth-ranked Terrapins.
Trent Forrest scored 17 points to lead Florida State to a 63-60 overtime victory over Purdue in the Emerald Coast Classic championship game on…
Photos: Bench players earn some minutes as ISU defeats Illinois Springfield
Ryan McMahon made consecutive 3-pointers and Dwayne Sutton and Darius Perry had one each during a second-half surge that rallied No. 2 Louisvi…
Wisconsin assistant coach Joe Krabbenhoft had an "aggressive" conversation with Brevin Pritzl on Saturday to get the senior guard fired up for…
Central Florida outlasts Illinois State, 67-65, Sunday at Redbird Arena.
Cameron Krutwig matched his career high with 24 points as Loyola beat Saint Joseph's, 85-68, on Saturday in Chicago.
Keondre Schumacher scored 26 points as Illinois Wesleyan defeated Alma, 95-76, at Shirk Center.
Illinois Wesleyan opened its basketball season with a fast-paced 89-65 win over Blackburn on Tuesday at Shirk Center.
Evansville showed no fear either of Kentucky or venerable Rupp Arena, where the Wildcats had been perfect at ruining visitors' dreams of pulli…
NORMAL — Illinois State's basketball team encountered a couple long, athletic players Sunday when they beat Little Rock.
Illinois State senior Zach Copeland has been named the Missouri Valley Conference Player of the Week for men's basketball, announced by the co…
Illinois Wesleyan junior Doug Wallen's called last week's 76-48 exhibition loss to Division I Southern Illinois "a good first assessment to se…
Zach Copeland's 3-pointer with 3:17 left gave Illinois State the lead for good Sunday. Copeland led four double-digit scorers with 19 points a…
Playing a night after the death of his brother, Cassius Winston had 17 points and 11 assists to lift No. 1 Michigan State to an emotional 100-…
Illinois State men's basketball team defeats Little Rock, 75-70, Sunday at Redbird Arena.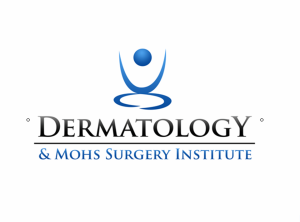 Dermatology & Mohs Surgery Institute

Scritchlow Concrete Lifting & Slabjacking
James Wiseman had 17 points and nine rebounds hours after getting a temporary restraining order to play amid an NCAA ineligibility ruling, lea…
Illinois Wesleyan's men's basketball team gets an early test again this year against a Division I opponent. This time it's a 7 p.m. exhibition…
BLOOMINGTON — Illinois Wesleyan coach Ron Rose believes he has plenty of guards to capably handle the basketball for the upcoming season.
Keith Fisher III has been where mettle is tested and often defeated. He has been where hope fades and souls are lost.