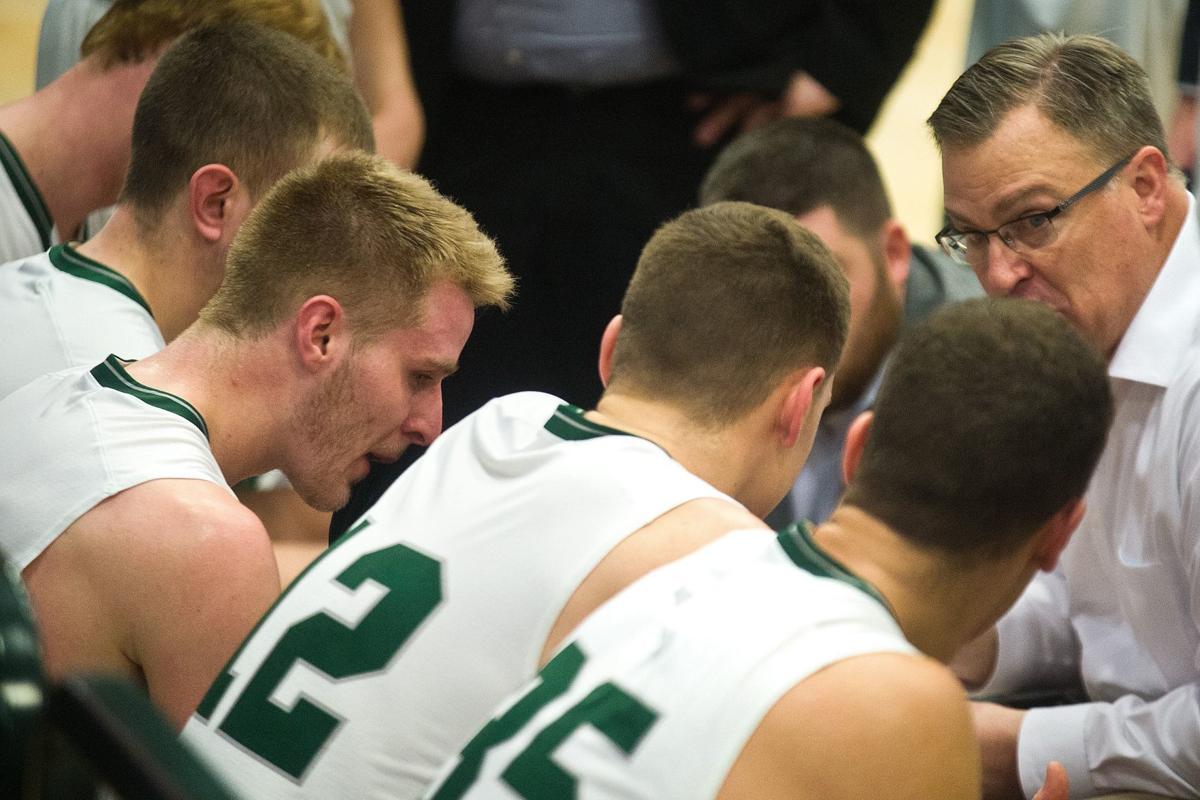 BLOOMINGTON — A road trip in August will be much different than a road trip in January for the Illinois Wesleyan basketball team.
"We will not spend the majority of our time in the gym once we get there," IWU coach Ron Rose said of his team's excursion to Italy. "It will be a neat experience for our guys to play international basketball, but the trip is an experience all itself."
The Titans depart Tuesday and will fly from Chicago to Rome. They will play games in Rome on Thursday, Florence/Montecatini on Saturday and Lake Como on Aug. 12.
"It will be a whirlwind of basketball and sightseeing," said Rose. "I want to make sure we see as much of Italy as we can."
The IWU contingent will have guided tours of the Vatican Museum, the Sistine Chapel and St. Peter's Basilica as well as the ancient sites of Rome (the Colosseum, the Roman Forum and Palatine Hill).
The Titans also will take in the sights in Florence, the Cinque Terre villages, the Tuscanny region and Venice.
"We're definitely really excited about the experience," junior guard Grant Wolfe said. "A lot of us have never been out of the country. To get to play three games over there definitely is going to be a fun time."
IWU players who will travel to Italy are seniors Alex O'Neill and Bernie Coderre, juniors Wolfe, Doug Wallen, Charlie Bair, Colin Cheaney, Matt Giannakopolous, Jack Martin and Max Muller and sophomores Peter Lambesis, Gavin Markgraff, Cory Noe, Matt Leritz and Keondre Schumacher.
You have free articles remaining.
"This coming season we're going to play fast and we're going to have fun with it," said Wallen. "These three games are going to be a nice experience. Going into the season, it's going to help us so much."
The NCAA allows teams preparing for an overseas trip 10 practices in preparation. IWU played in Spain in 2016 and Costa Rica in 2013.
"You never know exactly what you're going to get because they are in their offseason right now," Rose said of the quality of the opponents. "The last time was very good because they were pros, 30-year-olds who had been playing pro basketball for 8-10 years. They may get two or three teams and take three or four from each team."
Rose appreciates the opportunity to "try out a few things you think will be good for your team without the risk of actually doing it during the season."
The extra practices also have allowed a Wesleyan squad that graduated its top three scorers from an 18-9 team to get acquainted with Schumacher, a University High School product who transferred from Division I Winthrop.
"It's a great opportunity for Keondre to get acclimated to our style of play as well as his teammates," said Rose. "Comfort level on and off the court is invaluable."
Wallen has been impressed with Schumacher's early days as a Titan.
"He's learned what I learned in two years in one week. That shows how smart he is," Wallen said. "He's a really fast learner and also a really fast player. That's two key attributes to our team."
Contact Randy Reinhardt at (309) 820-3403. Follow him on Twitter: @Pg_Reinhardt