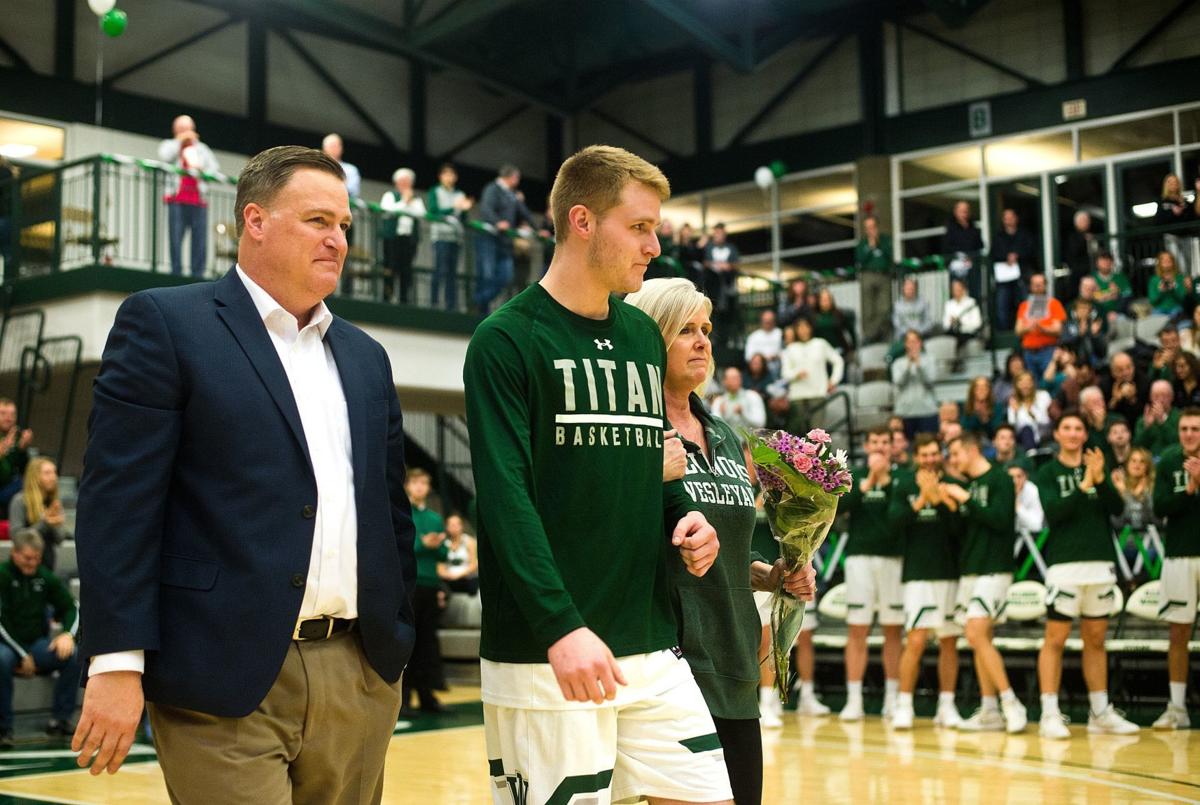 BLOOMINGTON — While driving son Brady home from junior high or early high school basketball games, Ron Rose would pose a simple question.
"My famous line was 'do you want Dad or Coach?,' " Ron Rose recalled. "And 95 percent of the time, maybe 99 percent, he said Dad. Then it was 'I loved how hard you played tonight.' "
Ron Rose is a basketball coach by trade and by passion. Brady Rose is a basketball player by skill and dedication.
And while Ron has coached Brady the last five seasons at Illinois Wesleyan, the father-son bond continues to take precedence over the coach-player relationship.
Brady heads into his final regular-season home game Wednesday in a 7 p.m. contest against North Park at Shirk Center as the No. 8 scorer in IWU history.
"Freshman year was hard, but now I look back and think why did I think about going anywhere else?" said Brady. "Being at Wesleyan, I've loved every second of being here. Why would I think about playing for anybody other than him?"
After previously coaching at Normal Community and Bloomington high schools, Ron Rose was named IWU coach in 2006 when Brady was in fourth grade.
"Since I was born pretty much I grew up watching every one of his teams and idolizing his players and crying when they lost. I still do that," said Brady, laughing.
Ron saw his son make a "jump in ability between his sophomore and junior seasons at Bloomington."
"At that point, I started thinking he might have a chance to continue after high school," Ron said. "My thought process was let's not jump steps and worry about college before you establish yourself at the high school level.
"He had a great summer before his senior year, and I was very confident he could be a good player here."
Brady had received interest from Division II programs but never seriously considered attending anywhere but Wesleyan.
"I didn't really start working at it until I hit high school. A sense of urgency kind of set in," said Brady. "I didn't think I was good enough (to play at IWU) at that point. Maybe my junior year I made a big jump and had a good season. That's when that thought set in."
"I had a lot of angst. He had found a role, but it wasn't clearly defined," Ron said. "I wanted to make sure he earned everything he got. I know he felt a lot of pressure. I felt the pressure."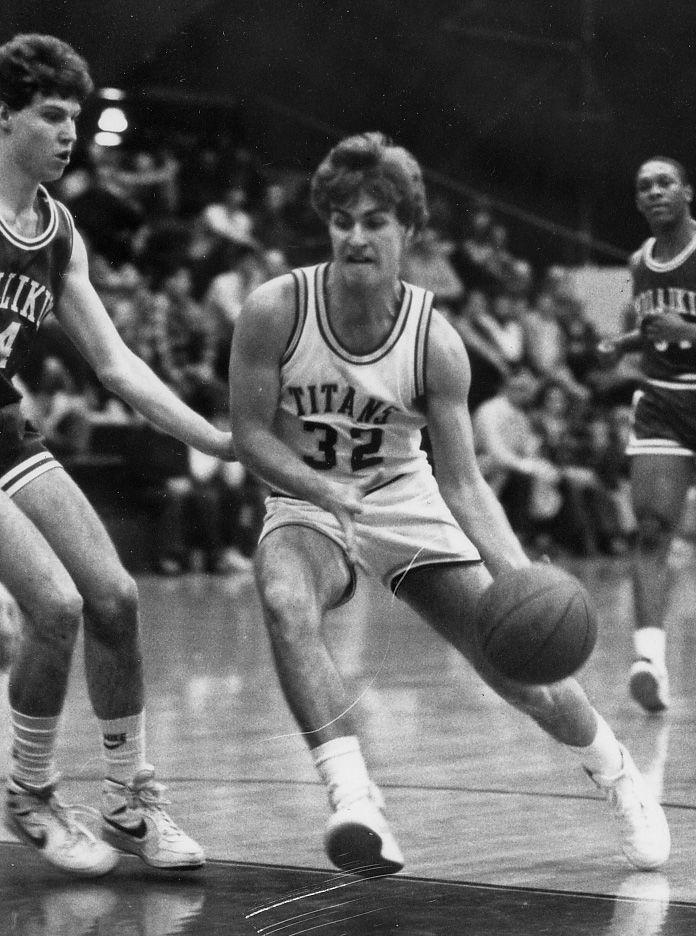 "Freshman year there was a little bit of doubt. I felt like I was talented enough, but I had a lot to learn," admitted Brady. "My mindset was I didn't want anything more than I thought I deserved. I knew when I deserved to play and when I didn't."
The following summer, Ron and Brady went to lunch for a heart-to-heart discussion.
"I told him at some point you're going to be my age, and I'm going to be grandpa's age," remembered Ron. "And we better look back at this as being really special. I said we need to enjoy these next three years, and I think we have."
Brady was limited to six games by a broken foot in 2015-16 but was able to use the season as a medical redshirt.
He averaged 15.7 points in 2016-17 and 21.4 points in 2017-18, earning first team all-College Conference of Illinois and Wisconsin honors both season.
Through it all, the Roses have maintained a balance between basketball and family.
"He talks to me about basketball for the most part at the same time he talks to the other guys about basketball, when we're at practice and in film," Brady said. "As soon as we're in a different setting at home or talking in his office, it's dad and son."
"I don't want the totality of our relationship to be basketball," said the IWU coach. "I don't want when we get together all we talk about is Titan basketball. We have a deeper relationship than that."
Ron believes the decision for Brady to live on or near campus from the start has proven wise.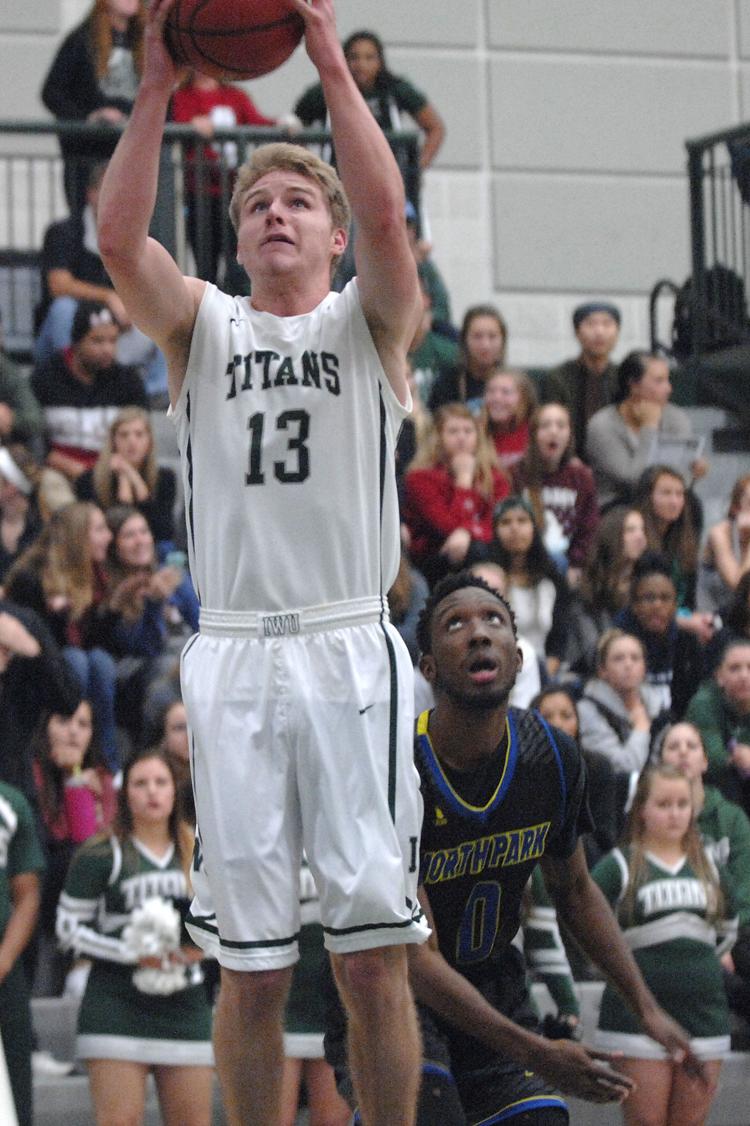 "There are things I wouldn't know as a coach from other players he wasn't going to share," said Ron, a Titan player himself from 1984-88. "His loyalty is to the team. There were boundaries so he could be just like anybody else, and I think those boundaries have been really good."
Thankfully for all concerned, Tina Rose has not been called upon to be a mediator between her husband and her son.
"She's in a tough spot because she's a parent but she's also the coach's wife. It's challenging to know where you fit in at times," Ron said. "She supports Brady like every mom supports her child. She does the same for me. There is a special place in heaven for a coach's wife."
Brady enters the home stretch of his college career ranked second in school history in free throw percentage (84.9), sixth in 3-pointers (222) and 15th in assists (280) where his father stands eighth at 356.
"I never had specific goals like that," said Brady, a business marketing major in search of post-college employment. "I never thought about being a top 10 scorer. But I had confidence in my skills. I knew I could be a very good player and a big contributor to the program."
When asked how the relationship with his father has changed through sharing the wins and losses of a college basketball career, Brady replied, "it's only grown."
The wisdom of his years allowed Ron to grasp the significance of having Brady in a Titan uniform early on.
"I said when he came here I feel like I stole four more years with him and it ended up being five," said Ron. "Every day I've walked into practice for five years, he's been there."
On one particular bus ride to a road game, Ron felt the need to share the moment with Tina.
"My daughter (Aubrey) was on the bus and Brady was in back," he recalled with a warm smile. "I texted my wife 'who gets to do this as part of your job?' It's been a real blessing. I couldn't be more thankful we've had this opportunity."
Contact Randy Reinhardt at (309) 820-3403. Follow him on Twitter: @Pg_Reinhardt
Be the first to know
Get local news delivered to your inbox!