NORMAL — It's a tradeoff Illinois State director of athletics Larry Lyons is quite willing to accept.
"A little lower capacity is not a bad thing for more comfort," Lyons said Tuesday of an ongoing renovation of Redbird Arena that is dominated by a complete overhaul of lower bowl seating.
For a facility that opened in 1989, the lower bowl seating structure was crumbling.
"We were at a point where the seats themselves were deteriorating. The manufacturers a couple years ago told us no more seat parts would come available," said Lyons. "The timing is best to do the seats now and get it out of the way. There will be a roof project somewhere down the road."
Adding more handicap accessible seating, larger aisles with handrails and widening seats slightly will lower the arena's capacity of 10,200 "at least several hundred," according to Lyons.
Seats ranged from 18 to 22 inches wide when the arena was built. All seats will be 20 to 22 inches in the new configuration with padded seats and backs and cupholders. Upper bowl seating is not being altered.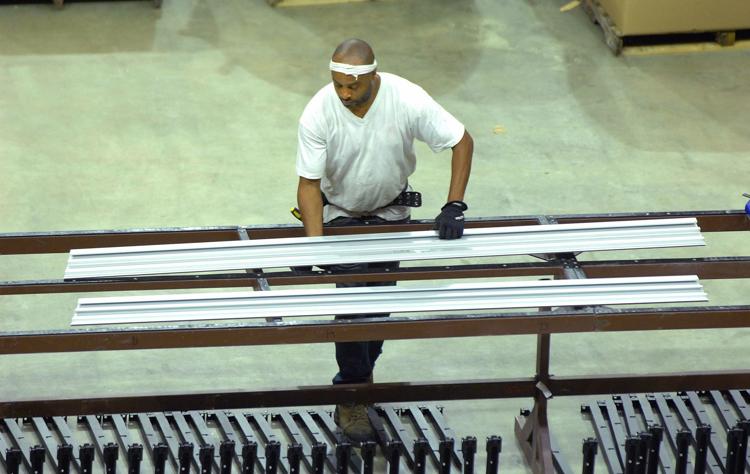 "All seats can't be the same (width) because it's not a rectangle and the rows are angles," Lyons said. "There will be a little more knee room as part of this project."
At the top of every section will be either a loge box seating area or a handicap accessible platform. One suite is being added opposite of the one that currently exists. A final count of lower bowl seating will not be available until the project is completed.
The $6.2 million renovation, which is being financed by auxiliary facilities system revenue bonds, is expected to be completed before the Sept. 13 volleyball home opener.
"They are pretty much on schedule. Demolition went very well. Now they are starting to build the bleacher support systems back up," said Lyons. "Our drop dead date is when volleyball starts in September. We don't want to roar right up to the end. It should be an on-time completion."
You have free articles remaining.
Lyons also emphasized the renovation will provide a better experience for those visiting Redbird Arena for IHSA state tournaments, Gamma Phi Circus and commencement ceremonies.
The Redbird volleyball team will hold preseason practices in the North Gym of Horton Field House. That is where the ISU men's and women's basketball teams are preparing for upcoming European trips.
"Typically, volleyball preseason is predominantly in North Gym anyway," said senior associate athletics director/internal operations Peyton Deterding. "They can do three courts over there. We will work with (Coach) Leah (Johnson) as we get a little bit closer."
ISU basketball season ticket holders will see unavoidable adjustments in their seating.
"We used our existing policies and procedures to get everybody in line, similar to what we did when we opened the (new east side of the) football stadium," said Lyons. "We went through a pretty extensive process to reseat the season ticket holders.
"We're not going to keep everybody happy. But we feel like the response was good and we feel good about the process."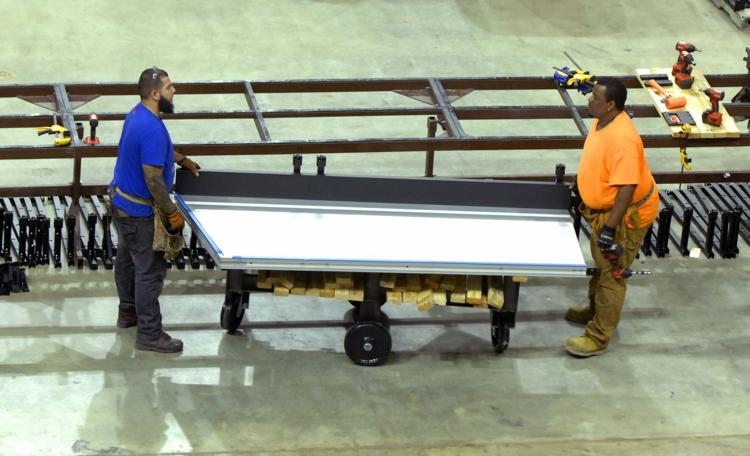 The team benches will switch, with the ISU team seating moving to the south side. The primary student section along with the band will be shifted to the arena's north side.
"It was a traffic pattern issue," Lyons said. "Our team comes out of the south tunnel, the visiting team comes out of the north tunnel and they cross. This is the time to do it."
A $600,000 replacement of the flooring at Horton Field House has been completed that has "greatly upgraded the surface and the look of the building," according to Lyons.