March Madness was snatched from our grasp in a hostile takeover. April came and went without the NCAA Final Four. 
Now that May is upon us we have the captivating "The Last Dance" to keep us somewhat occupied with basketball. But even the welcome distraction of an inside look at Michael Jordan and Co. does not adequately replace the roar of the crowd in the final minutes of a tight game.
Gymnasiums are about much more than bleachers and scoreboards. The fans, the players and the coaches are what makes them special, that and the memories of the drama that took place between the baselines.
With the sincere hope high school and college basketball returns to us in November in all its glory, here is my personal top 10 list of favorite Pantagraph area basketball venues — past and present — in which to drink in the full majesty of hoops on the hardwood:
10. Prairie Central High School, Fairbury: This place was rockin' in the late 1980s and early '90s as outspoken and flamboyant coach Charlie Strasburger took the Hawks to the Class A State Tournament two straight seasons. The Hawks were 61-3 in 1988-89 and 89-90 and brought home trophies for second and third place.
Even after Strasburger and his light blue sports jacket departed, Prairie Central enjoyed 14 more winning seasons in succession with the decidedly more sedate Tom Posey presiding over the Hawks' bench for 12 of those.
The now defunct Hawk Classic holiday tournament was a well-run, underrated small-school event that featured the best hospitality room food around.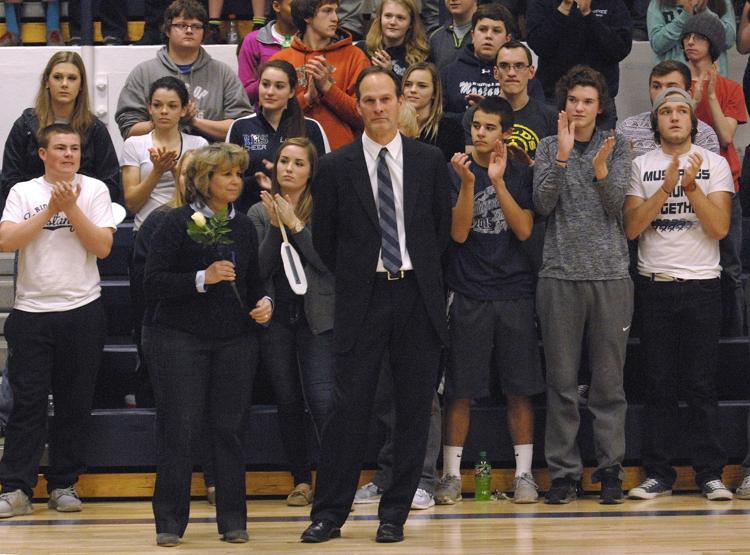 9. Coach Kellars' Court, Ridgeview High School, Colfax: The name says it all. For 33 years, Leon Kellar, who passed away in 2015, served first Octavia and then Ridgeview as athletic director and assistant basketball coach. His son, Rodney, became the head basketball coach in 1986 and has put down impressive roots, suffering just five losing seasons and claiming a Class A State Tournament third-place finish in 2015.
The Kellars mean tradition at Ridgeview, and that tradition has consistently been a winning one. While the gymnasium received a new floor over Christmas break of the 2015-16 season, much remains the same. Venturing down the narrow staircase to the home locker room nearly transports you back in time.
8. Fred Young Fieldhouse, Illinois Wesleyan: This was not a comfortable place to watch a game with rock-hard bleachers and often stifling heat. Yet the basketball was glorious.
Fred Young was where Jack Sikma transformed from a scrawny kid from St. Anne High School to a first-round NBA draft pick. Dennie Bridges led the Titans to many a College Conference of Illinois and Wisconsin championship, while frequently crediting his predecessor and mentor Jack Horenberger for paving the way on IWU's rise to basketball prominence. Overflow crowds would lead to patrons scaling the walls for a unique vantage point.
7. Roy S. Anderson Gym, Lincoln: This prep hoops mecca might be even higher on the list if not for my limited exposure to its grandeur over the years. Pregame introductions will give you chills as the basketball-crazed citizens of Lincoln greet their starters.
A who's who of Illinois coaching legends — Duncan Reid, Loren Wallace, Cal Hubbard and Neil Alexander — have led the Railsplitters with hard-nosed defense a common theme. Standing-room only crowds have been common to watch the likes of Chuck Verderber, Brian Cook and Alexander's sons, Gregg and Geoff, show off their talents.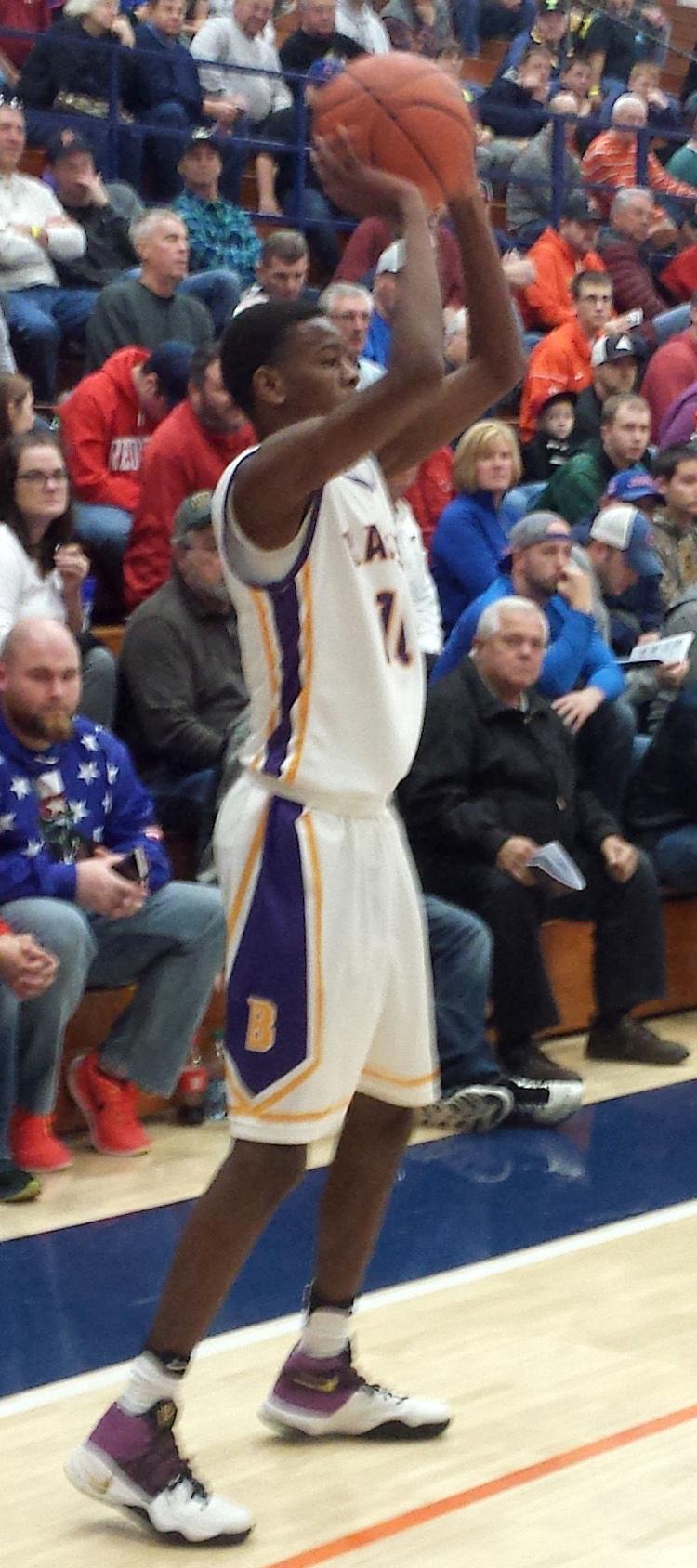 6. Pontiac High School: For three days in late December, the Pontiac Holiday Tournament delivers a unique tournament experience. It is truly a city-wide effort to put on the event that has long been (and rightfully so) a tremendous source of pride in this Livingston County town.
Chicago area teams turn down more lucrative offers to remain in the 16-team Pontiac field largely because of the devotion to hospitality and the consistently high quality of competition. Tournament manager Jim Drengwitz does a magnificent job keeping the tournament wheels rolling in the right direction.
Standouts such as Bob Bender, Bruce Douglas, Ron Curry, Sergio McClain, Derrick Rose and Jabari Parker have won the tournament's A.C. Williamson Award.

5. Redbird Arena, Illinois State: The understandable grab for the corporate dollar has detracted a bit from the Redbird Arena experience recently, but ISU's basketball home since the 1988-89 season has been a perfect fit for the Redbirds. The 2019 renovation of the lower bowl was well executed, and giving the roof a red glow after an ISU win has been a particularly nice touch.
Personal favorite games at Redbird include the 1990 Missouri Valley Conference Tournament championship game in which ISU defeated Southern Illinois, 81-78. The Salukis had enough fans in attendance to provide a spirited back and forth with the Redbird faithful. I've never heard Redbird Arena louder.
Also memorable was a 2010 WNIT game matching ISU and Illinois won by the Redbirds, 53-51. A vocal crowd of 4,459 saw Katie Broadway connect for the game-winning 3-pointer in the final seconds.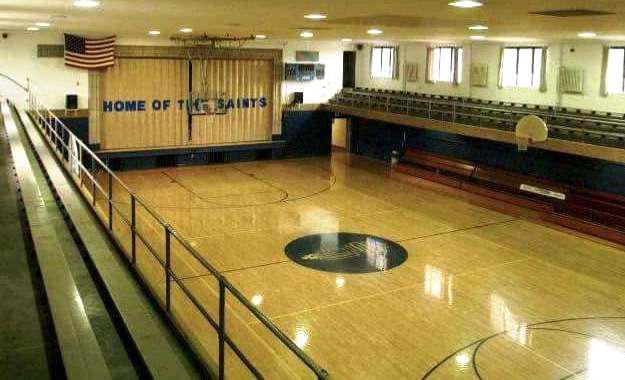 4. The Pit, Central Catholic High School: The Saints' claustrophobic basketball home was named John R. Snyder Gymnasium in 2003, but even Snyder called it The Pit. There were only a few rows of bleachers on floor level with a balcony that hung over the court. Uninitiated opponents sported a "We're playing here?" look upon entering.
The Pantagraph seat at the scorer's table was within arm's reach of the animated Snyder. You never had to wonder what "The Dean" was thinking about his team's play or the rulings of the referees. 
We lost The Pit in 2003 when Central Catholic built a new high school across town.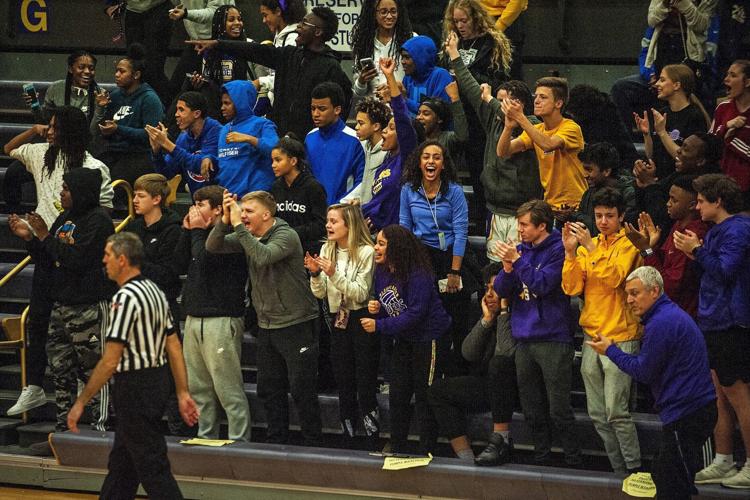 3. Robert Frank Sports Complex, Bloomington High School: Where the Purple Raiders play may be part of a "Complex," but this is a gym in every sense of the word. 
An older facility that has aged well is perfect for high school hoops. The lower level is close to the court with a spirited student section keeping matters lively. The upper level provides plenty of seating for big games.
The Raiders' pregame entrance from a door behind a basket is especially well done.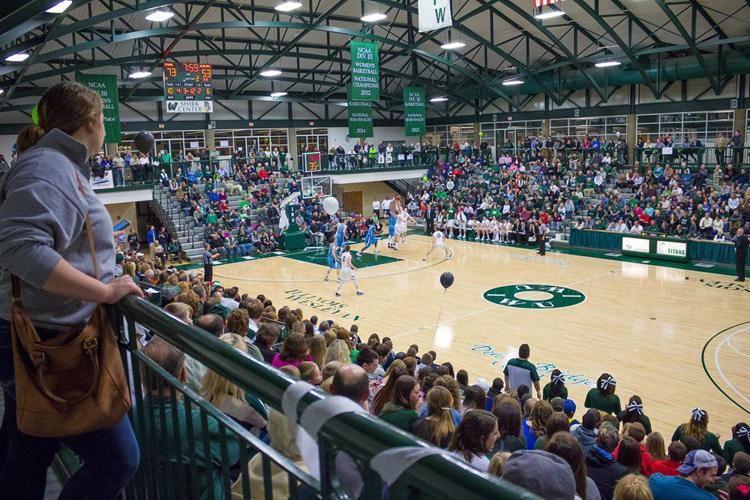 2. Shirk Center, Illinois Wesleyan: A fits-like-a-glove host for Bloomington-Normal high schools to wage the Intercity Tournament, Shirk has been a significant homecourt advantage for IWU men's and women's teams since opening in 1994.
While crowds are not what they used to be, standing-room only gatherings with fans three deep on the upper level rail for key College Conference of Illinois and Wisconsin games and NCAA Tournament encounters witnessed late-game heroics from All-Americans Bryan Crabtree, Korey Coon, Adam Dauksas and Olivia Lett.
The playing surface was named in honor of Bridges, who won 667 games at his alma mater from 1965 to 2001, in 2015.
1. Horton Field House, Illinois State: The Redbird hoops address until 1989, Horton was a splendid basketball barn. The fact it still stands with upstairs seating intact allows vivid memories to engulf anyone who fondly recalls the Doug Collins era or ISU's first NCAA Tournament teams of the 1980s.
Student organizations would camp out for days in advance to be in line to buy season tickets to see ISU squads that featured bruisers Rick Lamb, Hank Cornley and Raynard Malaine and the backcourt skills of Dwayne Tyus, Michael McKenny and Rickie Johnson. The Redbirds ascended as high as the 16th-ranked team in the nation in 1983.
Bob Donewald, ISU's volatile coach at the time, matched wits with Dick Versace of Bradley and Nolan Richardson of Tulsa, who were lustily booed as villains by the Horton faithful. Donewald held his postgame press conferences outside the locker room near the court. One noteworthy session after a win produced the following exchange:
"Coach you only gave up 59 points. You have to be pleased with your defense," stated the television personality.
"I don't HAVE to be pleased with anything," Donewald barked back.
That was Horton Field House. Intense, gruff at times and basketball through and through.
---
Contact Randy Reinhardt at (309) 820-3403. Follow him on Twitter: pg_reinhardt
Be the first to know
Get local news delivered to your inbox!