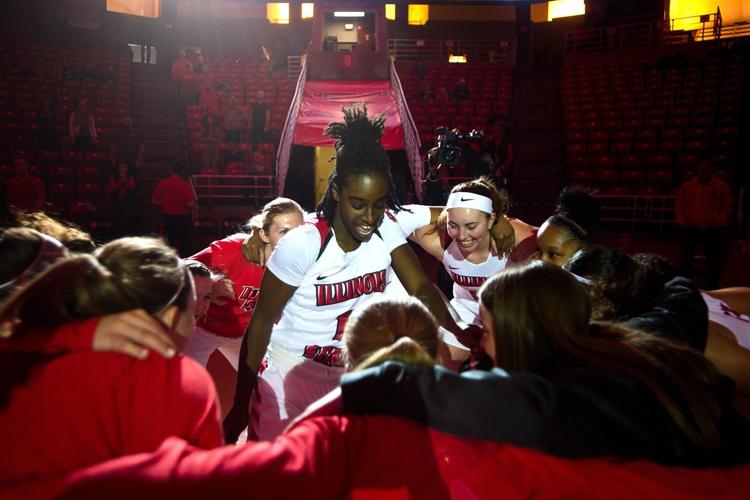 NORMAL — Ladelia "TeTe" Maggett doesn't hide from grief, she confronts it.
Maggett talks about it, tweets about it and wears a button on her coat to remember it.
"It really took a toll on me because he was someone I was with every day. He was like a brother to me," Maggett said of the Oct. 29, 2017 shooting death of her close friend, Shaft Wilson, 19, in Chicago.
"He was at a Halloween party and an argument broke out. There were over 100 gunshots fired, and he just happened to be the one that got hit."
Her mother, Veronica Tennort, was sentenced to six to 20 years in prison in 2011 after pleading guilty to aggravated battery to a child she was babysitting. Tennort remains incarcerated.
Her father, Ladell Maggett, lives in Mississippi. TeTe and two younger siblings were raised by their grandparents, Joe and Annie Nunnally.
"We've got a pretty good relationship. We talk on the phone often," Maggett said of her mother. "My father, I don't see him. We talk on the phone."
TeTe is appreciative of her grandparents for their unwavering support.
"They really mean a lot to me. Papa Joe, he spends most of his time at work," said Maggett. "My grandma, growing up she would take me to practice and school and pay for all the AAU (summer basketball) things.
"We kind of struggled growing up, but she found a way to pay for everything. It's kind of paying off right now (with a scholarship). I will find a way to pay her back."
Wilson's death both devastated and inspired Maggett.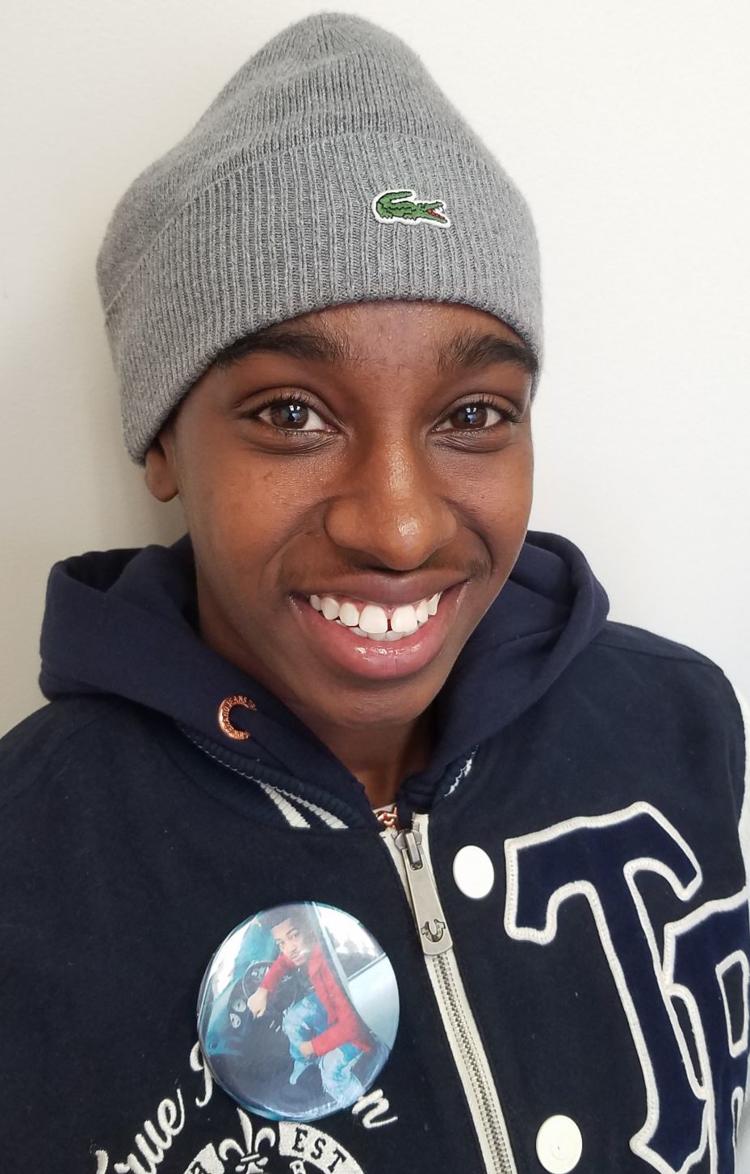 "He really looked out for me. He wouldn't want me to get in harm's way," she said. "He was a big supporter of me playing basketball. He pushes me to do even better because I know he's looking down. I just want to make him proud."
Maggett finds social media a fitting outlet for her frequent memories of Wilson.
"Some Of Us Matured Early Cause Life Showed Us The Worst At A Young Age," she posted Jan. 11 on Twitter.
"In Lil Shaft I Trust He Living Thru Me," read a Jan. 2 tweet.
"I Remember Everything Lil Shaft Said The Image Of Them Killing You Stuck In My Head," was a Twitter thought from Nov. 20, 2018.
Maggett says such expressions of mourning are beneficial in the ongoing healing process.
You have free articles remaining.
"He's just on my mind a lot," she said. "Talking about him makes me feel better, like he's still here. It's just the way I deal with losing him."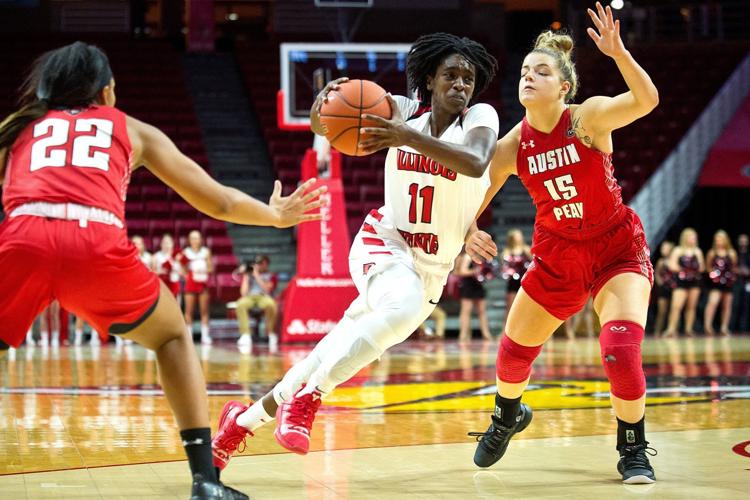 Maggett missed her entire sophomore year of high school basketball because of two knee surgeries. She visited Vincennes University in Indiana with a Zion-Benton High School teammate as a senior and was offered a scholarship to the junior college.
The 5-foot-8 guard had received zero interest from Division I programs entering her sophomore season at Vincennes.
"I was pretty nervous. I thought if I don't get a DI offer I don't think I will look forward to playing basketball anymore," she said. "I thought I deserved to get a DI offer."
That fall, ISU assistant coach Scott Gillespie was told about Maggett from a junior college coach familiar with her. The Redbird interest spiked quickly, as did that of Wichita State, when she averaged 20.0 points and earned second team All-American status at Vincennes.
"Scott went to see her the next week. Then we put all our attention to her," said ISU head coach Kristen Gillespie. "We knew she was going to be a difference maker."
"It made us fall in love with her even more to see a kid who had to overcome so much at such an early point in her life," Kristen Gillespie said. "I think she is probably a better player than what some of her offers were. Scott built a great relationship with her and her grandma and grandpa."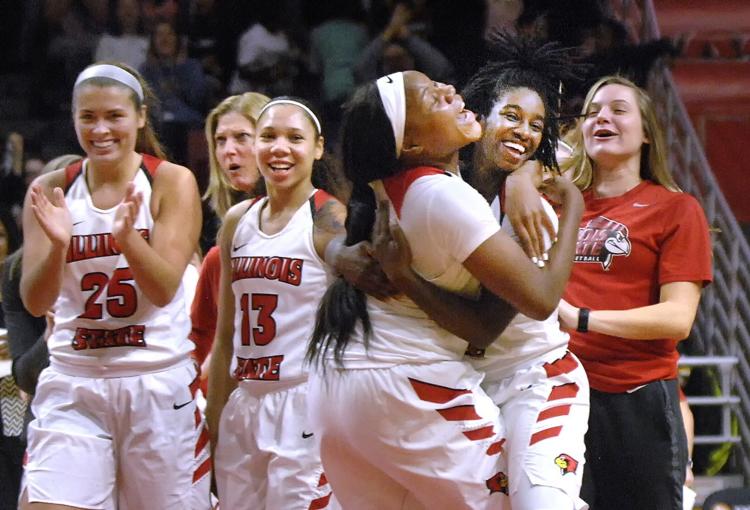 Maggett, who has been known as TeTe so long she can't remember when she picked up the nickname, fit in quickly with her new ISU teammates, joining a group of newcomers that featured five freshmen.
"The first thing that comes to mind about her is just energy," said senior guard Katrina Beck. "She's bubbly, laughing, making jokes. She makes everyone feel better and more positive about themselves. That energy is contagious."
Kristen Gillespie thinks Maggett's ordeal and the way she has dealt with it is inspiring.
"Everything she gets she is so appreciative of. It's never about her. It's always about what she can do for others," the Redbird coach said. "We think we may have a bad day or a tough go. But you find out her story, and I think you appreciate things a little bit more.
"Our players are absolutely drawn to her. She is so bubbly. She's a very good player, but very unselfish."
Along with striving for the goal of playing professionally after ISU, Maggett is focused on setting a good example for sister Kieren, 17, and brother Verdell, 13.
"They look up to what I do, so I have to do the right thing. They will follow in my footsteps," she said. "I may have done some things I'm not supposed to, but I've always had a good head on my shoulders and made the right decisions."
After the sports management major's playing days are over, Maggett would like to get into coaching.
"Maybe start off at youth and see where I go from there," she said.
Although her past has been burdensome, Maggett continues to forge ahead.