INFORMATION WITH PANACHE
Lucas at the mic: Young announcer pursues his calling
CCHS senior hopes for a career in play-by-play
BLOOMINGTON — Attend basketball games for nearly four decades and you really appreciate things beyond good court play.
Your brain, in hopes of self-preservation, blocks memories of poorly sung national anthems, inadequately supplied hospitality rooms, spine-fusing bleachers and fumbling public address announcers. 
Then along comes Lucas Smith to make you realize that the seventh-place consolation game you're enduring is actually something to be celebrated. 
Among other things, the Central Catholic High School senior has been the public address announcer for the Illinois Wesleyan women's basketball team the past three years.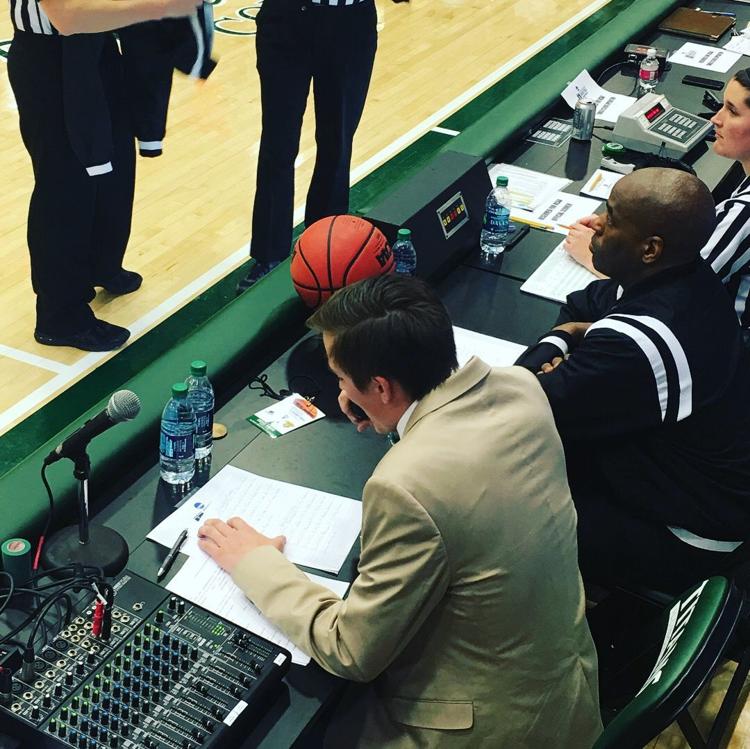 "I needed a backup mic guy a few years ago," recalls IWU coach Mia Smith, who is no relation. "Somebody said, 'You ought to look at this kid.' So we called and he said, 'Sure.' He'd come do it.
"Literally all of us here have been in love with Lucas at the mic since he started. We're very honored that he's a part of this team and our success."
Star senior guard Rebekah Ehresman agrees.
"We love Lucas," she said. "He's done so much more for us than just being the PA announcer. He's come to practices before. He's really friendly. He's a good friend to all of us."
Smith has a distinctive style that delivers information with panache. His catchphrases frame ordinary moments in a spotlight of importance.
Among his staples are: "It's time to play some basketball" and "a three-point play the old-fashioned way."
Sports writers, especially, appreciate Smith announcing who makes assists.
"People kind of get caught up in how many points are scored, but there is a lot more to the game than just points," he said. "I find it important to give the assists."  
Former Central Catholic athletic director Doug Atkins gave Smith his start as an eighth grader announcing freshman games. He soon added junior varsity contests.
When Dave Oloffson, State Farm Holiday Classic director of operations, heard Smith, he invited him to handle Classic games. He's also done The Pantagraph All-Star Softball Game, the MC Strong Baseball Invitational, as well as high school football and volleyball games.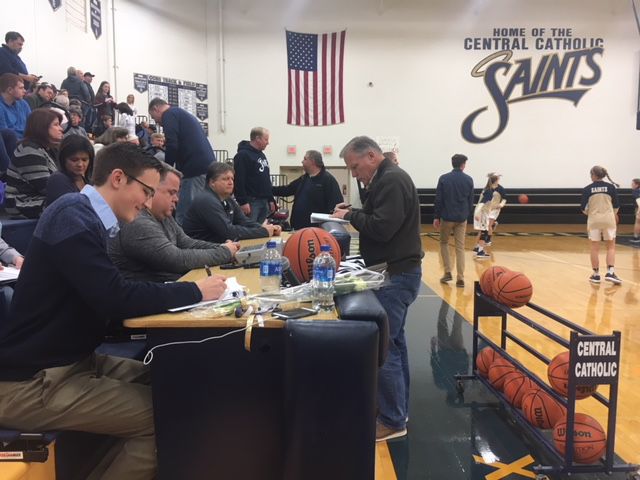 "I try to get as many opportunities as I can," he said.
Smith and his twin brother, Thomas, were born into a sports family. Their mother, Mendy, has been a Central Catholic assistant basketball coach for 20 years. At one point, she had her 5-year-old twins working as ball boys.
"I've always had a love for sports," said Lucas Smith. "My mom being a coach for 20 years, I've always loved basketball in particular.
"I've always felt that, not just public address, but all kinds of announcing adds a certain amount of color to the game. I've always aspired to add some sort of color to it."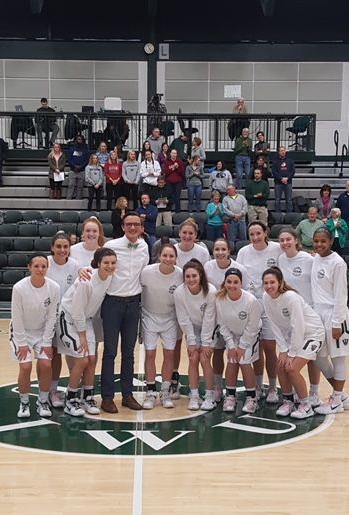 As a baseball fan, Smith's favorites are St. Louis-based announcers Dan McLaughlin, Joe Buck and the late Jack Buck. He also likes Gary Thorne of the Baltimore Orioles.  
Coaches, players and fans have showered Smith with positive feedback. 
"They love the amount of energy that I bring," he said. "It's easy to bring energy to something that you love. It's nice to know I'm listened to and people appreciate what I do." 
Upon receiving recognition, Smith is quick to share it.
"I haven't gotten here alone," he confirms. "I'm so thankful and blessed to have the support group that I have. I can't remember the last game I didn't have at least one family member there."
Announcing has actually expanded his family. 
"It's the basketball family that kind of keeps growing," he said. "That's one thing I've been blessed with: to grow my friendships and family members outside of just my blood family. It's been amazing to see what the microphone has taken me to in that aspect."
Smith hopes to continue announcing at the University of Missouri next year while majoring in broadcast journalism.
"I obviously want to end up transitioning out of just PA into doing play-by-play stuff," he said. "The PA stuff I've gotten has been nothing but a dream come true. It's gotten me a great foundation and I wouldn't trade it for anything."
Follow Randy Sharer on Twitter: @PG_sharer