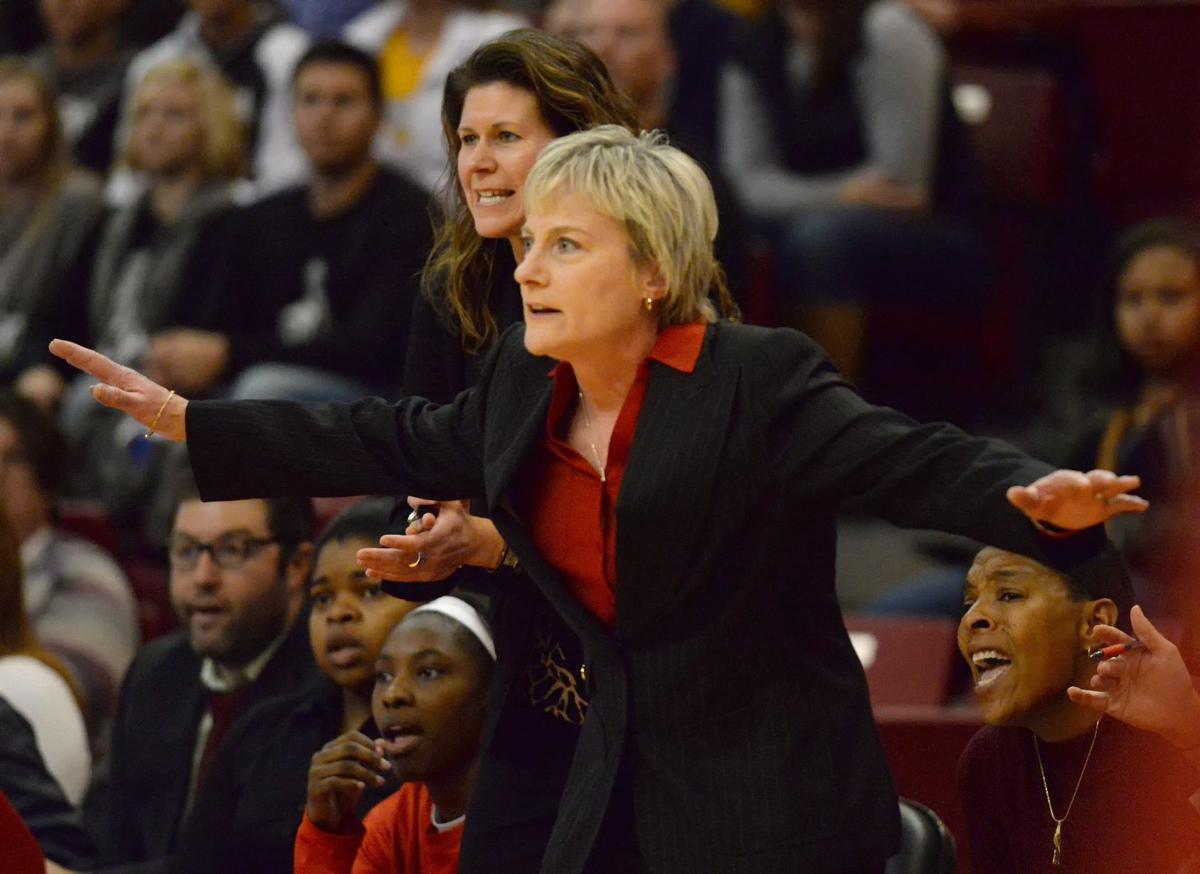 NORMAL — After four losing seasons, Barb Smith was relieved of her duties as Illinois State women's basketball coach Saturday.
ISU director of athletics Larry Lyons announced his decision one day after the Redbirds concluded an 8-23 season with a Missouri Valley Tournament quarterfinal loss to Drake.
"After evaluating our women's basketball program, we believe a change in direction of the program is necessary, thus Barb Smith will not be retained as our head coach," Lyons said in a university news release. "Decisions such as this are very difficult, and we do not make them without very thoughtful consideration.
"Barb and her staff worked very hard and are well-respected on campus and in the community. While many of our evaluation parameters are positive, the competitive results on the basketball floor are not where they need to be."
Smith's tenure represented the worst four-year stretch in program history. Smith won slightly over 23 percent of her games while fashioning a 28-93 record.
"Our expectations for our women's basketball program are to compete for Missouri Valley Conference championships and postseason opportunities. We will continue to excel in the classroom and will be leaders on campus and in our community," said Lyons.
"We will honor all terms of Barb's contract and thank her for everything she has done for our women's basketball student-athletes. We wish her the best moving forward, and we will begin the process to find our next head coach immediately."
Lyons said the contracts of assistant coaches Lisa Hayden, Cathy Boswell and Brittany Marshall run through April 18 and will not be renewed. Deputy director of athletics/senior women's administrator Leanna Bordner will monitor the program on a day-to-day basis until a new coach is named, according to Lyons.
Lyons declined additional comment.
Smith originally signed a five-year contract and will receive $250,000 for early termination.
"I would like to thank Larry Lyons, Leanna Bordner and Illinois State University for an extraordinary experience," Smith said through the university's media relations office.
"I fell in love with Illinois State and the Bloomington-Normal community. This is a great institution, with genuine people and a community that really supports ISU. I would like to thank all the coaches, players and support staff that worked so hard. I will always be grateful."
Smith declined an opportunity for further comment.
Smith took over as ISU coach after Stephanie Glance, who has since moved on to head the Kay Yow Foundation, left the Redbirds for the head coaching position at Columbia. ISU had strung together seven consecutive winning seasons.
Having previously served as a head coach at San Diego State from 1997-2002, Smith was 10-20 in her first season on the Redbird bench. She had been associate head coach at Saint Louis before taking the ISU top job.
The last three seasons, however, have been characterized by severe offensive struggles. ISU did not average more than 55.6 points or shoot better than 34.5 percent from the field as the Redbirds went 2-28 in 2014-15, 8-22 in 2015-16 and 8-23 in the recently completed season.
Over her tenure, Smith's teams went 8-46 in road games and 20-52 in Missouri Valley play.
Megan Talbot, who started 23 of 31 games as a freshman, said Redbird players are "kind of surprised, but also excited to see what the future holds as well, too. We thought it might be possible, but we never really thought about it much. We were focused on the season and getting some wins."
Talbot added she plans on staying at ISU but did not know the plans of her teammates.
Senior Taylor Stewart was the only Redbird to play in all four of Smith's seasons.
"I'm a little shocked because it's not news you hear every single day," Stewart said. "I think all the players enjoyed the coaching staff, and they're going to miss them."
Stewart and Brechelle Beachum, the only other senior, were ISU's top scorers this season with averages of 11.3 and 11.6 points, respectively.
All but junior Hannah Green have at least two years of eligibility remaining. Six players — Green, Talbot, Katrina Beck, Millie Stevens, Viria Livingston and Frannie Corrigan — started at least five games this season.
Follow Randy Reinhardt on Twitter: @pg_reinhardt