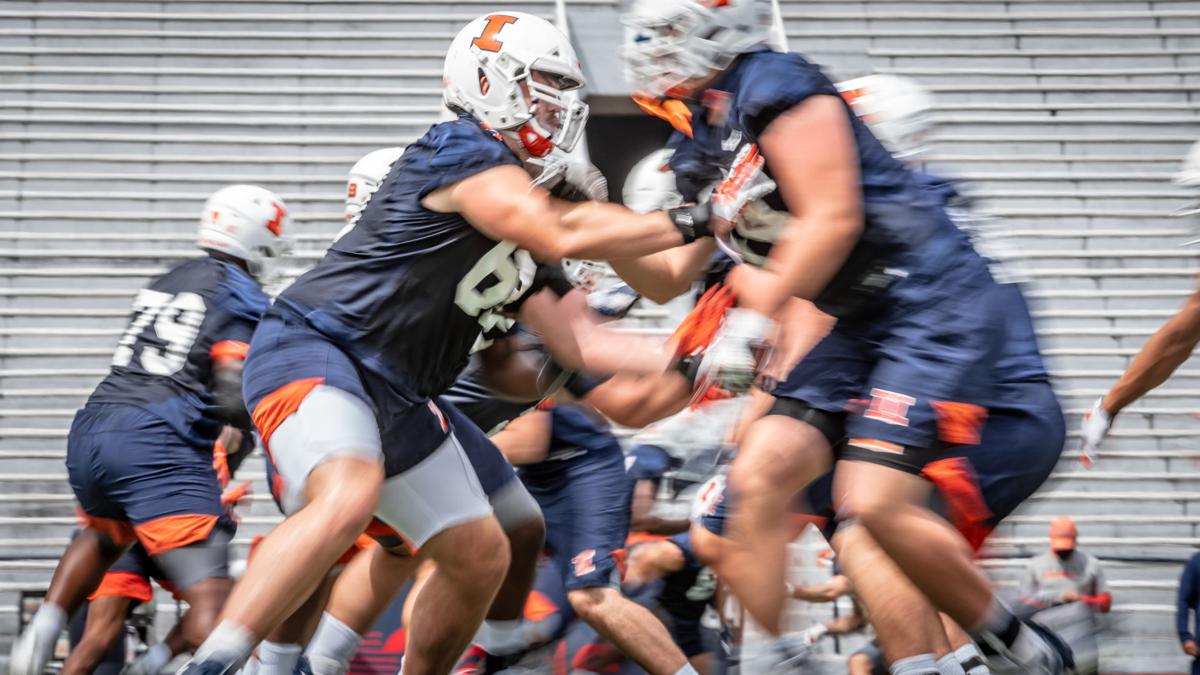 After more than a month of in-fighting and a bombardment of criticism, the Big Ten Conference will put on a football season this fall.
In a stunning turnaround after the league had voted not to play due to the COVID-19 pandemic, Big Ten football will return next month.
The Big Ten Council of Presidents and Chancellors vote to allow football to return Tuesday night reversed its Aug. 11 decision to shut down football and all fall sports, according to reports from the Milwaukee Journal Sentinel and multiple other outlets. All 14 teams will play, contrary to reports Monday that some teams may opt out of the season even if the vote was in favor of playing.
The modified season is expected to start on Oct. 17, and the league will attempt to play eight games in nine weeks before playing a Big Ten Championship Game on Dec. 19. The conference wants its teams to be eligible for the College Football Playoff, which will reveal its field Dec. 20.
A league schedule has not yet been announced, but is expected to be released in the coming days.
Optimism built throughout the weekend for conference football to return, and it was all but confirmed Tuesday morning when Nebraska President Ted Carter said, "We're getting ready to announce the Huskers and Big Ten football tonight," before a news conference. Carter's statement was picked up by KETV microphones in Omaha, and shared by the Associated Press.
The vote came after weekend meetings between the conference's return-to-competition committee — which is chaired by Wisconsin athletic director Barry Alvarez — and the COP/C. A meeting Saturday featuring a group of eight presidents and chancellors resulted in the full COP/C hearing the return-to-play committee's presentation Sunday.
The presentations made by the return-to-competition committee centered on the advancements in COVID-19 testing capabilities, and presented rapid, daily testing options available to the conference. The committee's medical panel discussed information related to COVID-19's link to the viral heart infection myocarditis.
Dr. James Borchers, the head physician of Ohio State's athletic department, was one of the lead medical voices in the meetings, according to multiple reports. He co-authored a study at OSU regarding COVID-19's link to myocarditis, which fellow co-author Dr. Curt Daniels says shows a way sports can be safely played now that more information is known.
"I think from what we've gathered that we have a safe path to return to play," Daniels told the Columbus Dispatch.
Chancellor Rebecca Blank represents Wisconsin on the COP/C, and she said Monday that the Big Ten would "move together" in its decision. During her testimony before a U.S. Senate committee Tuesday, Blank said testing and contract tracing issues, along with myocarditis concerns, were key factors in the postponement.
"Once we have answers to that, to some of those issues and things that we have ways to deal them effectively, we will try to plan a delayed season," Blank said hours before the conference's announcement.
Players and their parents have been vocal in their criticism of the Big Ten and its lack of transparency in its decision to push the football season. Ohio State cornerback Shaun Wade's father, Randy, was one of the leading parent voices in the push for information from the conference and for it to allow the football season to be held. He organized a protest outside of the Big Ten offices in Rosemont, Ill., last month.
With news swirling about the conference season coming back, Wade announced he was opting out of the season to prepare for the NFL draft. Wade is one of the top prospects in the 2021 draft class, and joins fellow Buckeye Wyatt Davis, an offensive lineman, in a group of star opt-outs from the conference. Receivers Rashod Bateman (Minnesota) and Rondale Moore (Purdue), and All-American linebacker Micah Parsons (Penn State) all opted out in early August, before the season was postponed.
The decision to play ends a tumultuous episode in the conference's history, one that saw coaches and administrators openly questioning the decision-making of its leaders and a lack of communication from the conference and its commissioner Kevin Warren.
---
Check out the 10 former Illinois football players on NFL rosters
Be the first to know
Get local news delivered to your inbox!