NORMAL — Top-ranked North Dakota State turned the weeklong build up of a top 10 national FCS matchup into a tear down Saturday at Hancock Stadium.
"They outplayed us and outcoached us in every phase of the game. They deserved to win it and they did," ISU coach Brock Spack said. "We made a lot of mistakes the first half, and they separated themselves. Once they separate themselves, it's really hard to get it back."
With its eighth straight win over the Redbirds, NDSU (4-0) extended a pair of impressive winning streaks. The Bison won their 26th straight game overall and prevailed for the 31st consecutive time after an off week.
ISU slipped to 3-2 in the Missouri Valley Football Conference opener for both teams.
"I'm not saying we played a perfect game, but we played well," said NDSU coach Matt Entz. "I'm excited about the win. Execution was high."
The Bison have proven themselves quite capable of grinding out lengthy scoring drives. But ISU didn't force NDSU to showcase that ability early.
The Redbirds' first pass was complete from Brady Davis to Austin Nagel, but Nagel's fumble was recovered by the Bison's Aaron Mercadel.
Five plays later, NDSU opened the scoring by taking advantage of a blown Redbird coverage for a 35-yard touchdown pass from Trey Lance to tight end Noah Gindorff.
"That wasn't what we wanted to do. But to Austin's credit, he made a really nice sideline catch and made some plays in the second half," Spack said. "We could have recovered from that and won the game. We've done that other times during my career here."
After an ISU punt, the Bison struck again as Ty Brooks shot through the middle of the Redbird defense and was not caught on his way to a 53-yard touchdown jaunt. Luther Kirk foiled the NDSU run for conversion and the visitors led, 13-0.
"We did a nice job running the football, spreading it out. We didn't have to use Trey much in the run game, and that's a positive," said Entz. "Our guys up front did a great job establishing the line of scrimmage. We knew they would be a solid front seven. They had our respect."
The Redbirds marched inside the Bison 10 behind the powerful running of James Robinson, but settled for a 25-yard Sam Fenlason field goal.
Brooks returned the ensuing kickoff 79 yards, denied the end zone only by a Jarrell Jackson tackle. Griffin Crosa's 38-yard field goal handed NDSU a 16-3 margin.
The Bison marched 80 yards in nine plays and assumed a 23-3 lead on a 4-yard Adam Cofield run 7:17 before halftime.
You have free articles remaining.
"We just didn't execute on all levels like we're supposed to," said nose guard John Ridgeway, who topped the Redbirds with nine tackles. "We preached about how we have to use great technique against a team like this because they're very good. We got out executed."
Robinson rushed for 60 yards on 12 first-quarter carries and finished with 94 yards on 20 attempts.
"All week we knew they would be trying to get the ball in 25's hands. He's a really good back, makes plays happen," said NDSU defensive end Derrek Tuszka, who had five tackles and two of the Bison's four sacks.
"Once we could stop him, they are going to have to resort to something else. Then we got after them when they started passing."
Another explosive play from the Bison put ISU away. On third-and-9, Lance dropped off a screen pass to Christian Watson, who battled his way through several Redbird defenders for a 42-yard touchdown.
Spack said the Bison had not previously shown that screen, but other than that "it was nothing new. Good teams don't fool you very often. A good team will outexecute you."
Davis completed 8 of 20 passes for 121 yards, including a 64-yard connection to Kacper Rutkiewicz to the NDSU 1 late in the third quarter. But even then ISU came up empty.
Robinson was knocked back one yard on two straight carries, and a false start pushed the Redbirds to the 8. Two incomplete passes followed.
"We've got to get better. We didn't play to our ability," Davis said. "Teams are going to try to take him (Robinson) away. We've got to step up and make plays."
Lance was an efficient 12 of 15 passing for 189 yards and three touchdowns. The redshirt freshman has not thrown an interception in five games.
Brooks rushed for 106 yards as the Bison totaled 293 on the ground and won the total offense battle, 482-200.
---
Photos: North Dakota State at Illinois State football
100619-blm-spt-5isufoot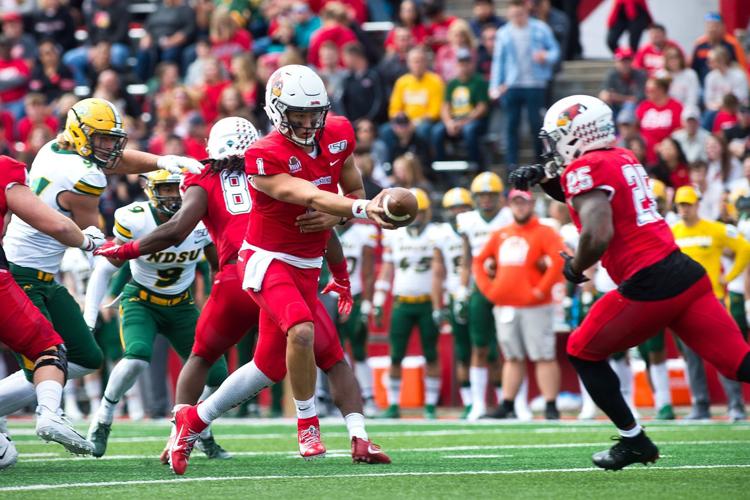 100619-blm-spt-11isufoot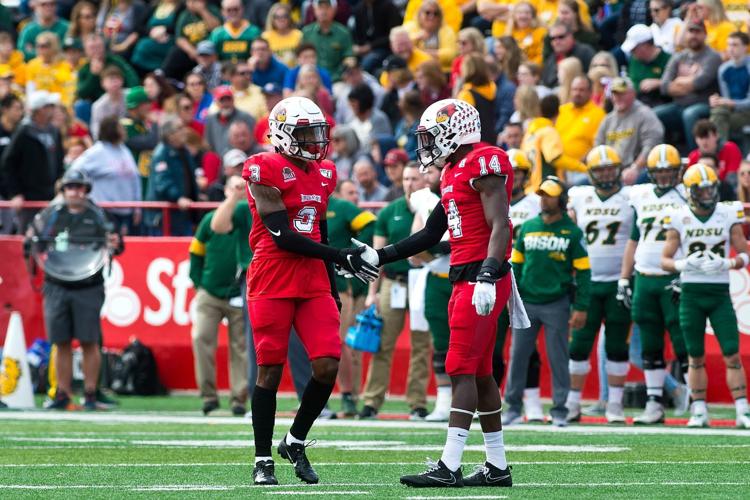 100619-blm-spt-2isufoot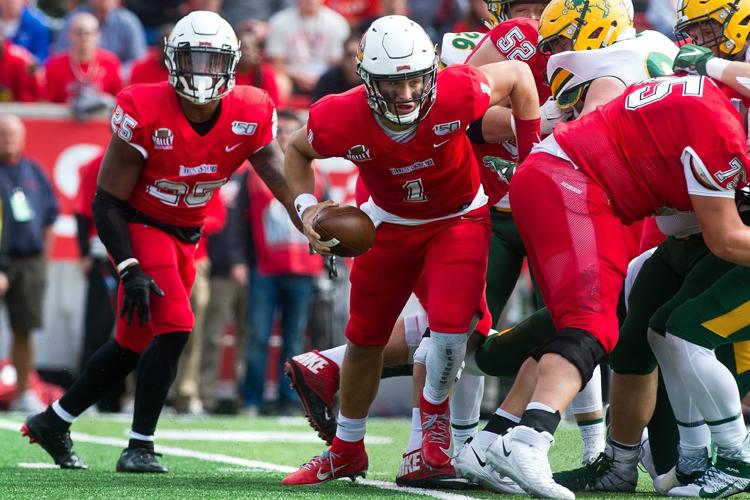 100619-blm-spt-6isufoot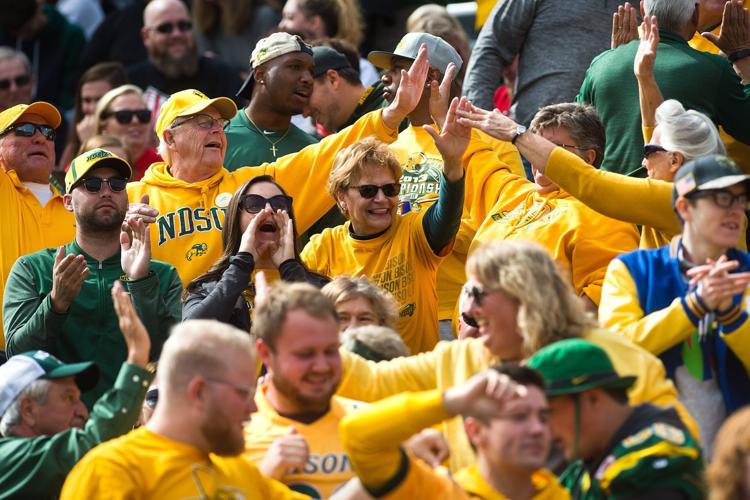 100619-blm-spt-7isufoot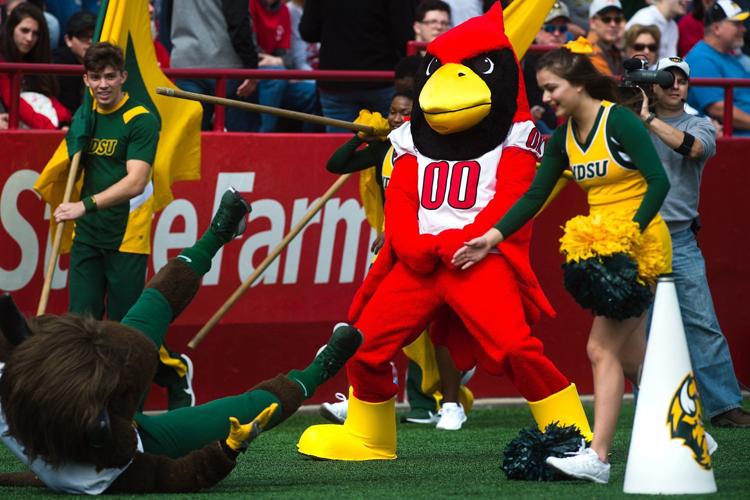 100619-blm-spt-8isufoot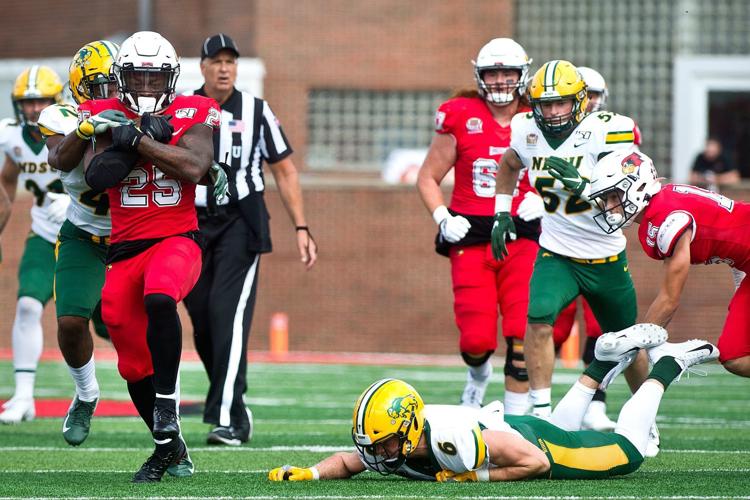 100619-blm-spt-3isufoot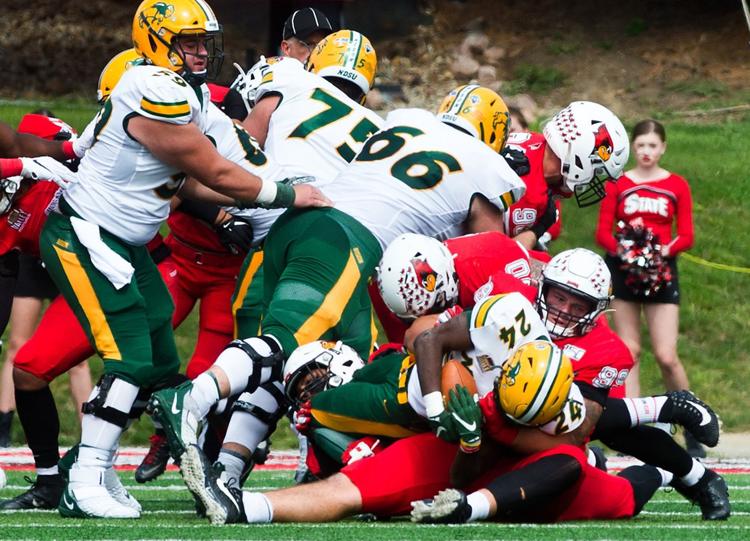 100619-blm-spt-9isufoot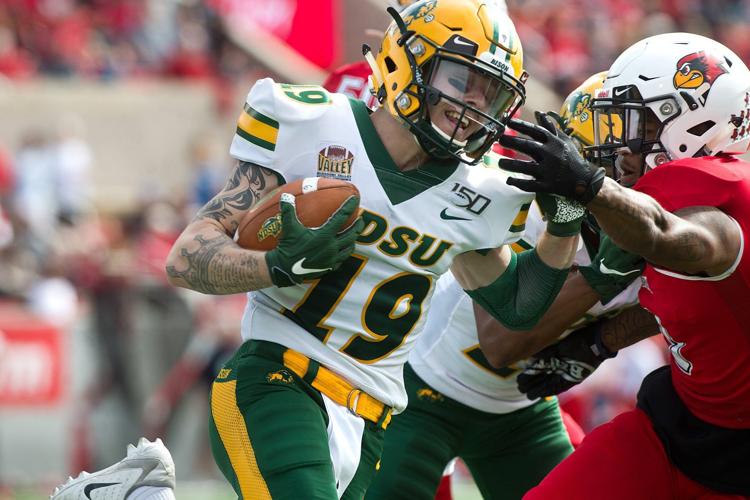 100619-blm-spt-10isufoot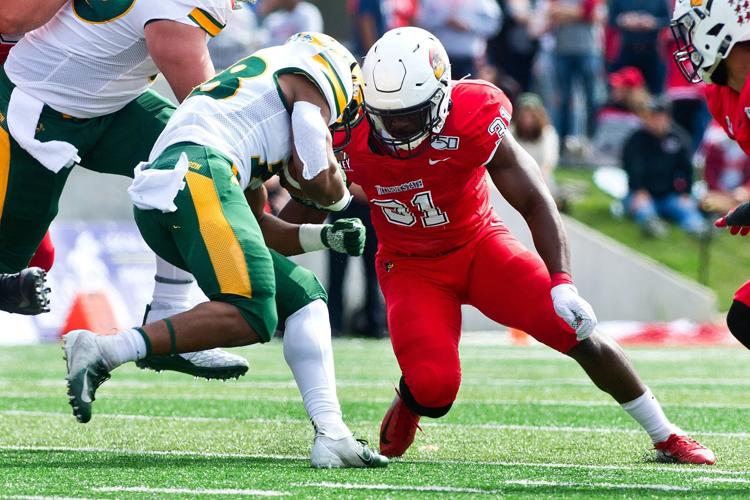 100619-blm-spt-12isufoot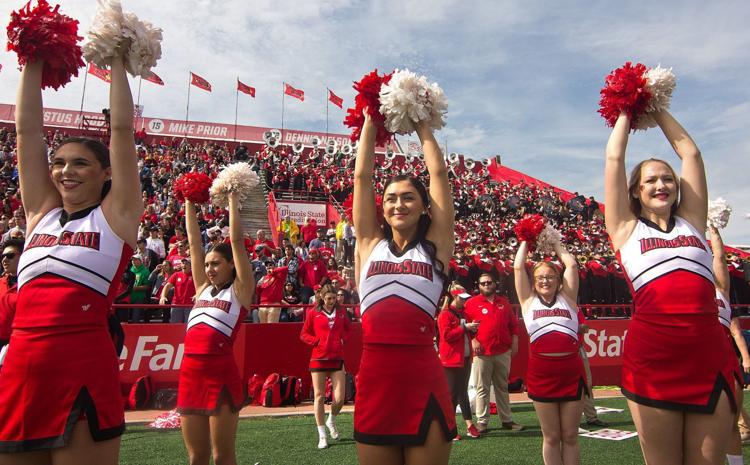 100619-blm-spt-1isufoot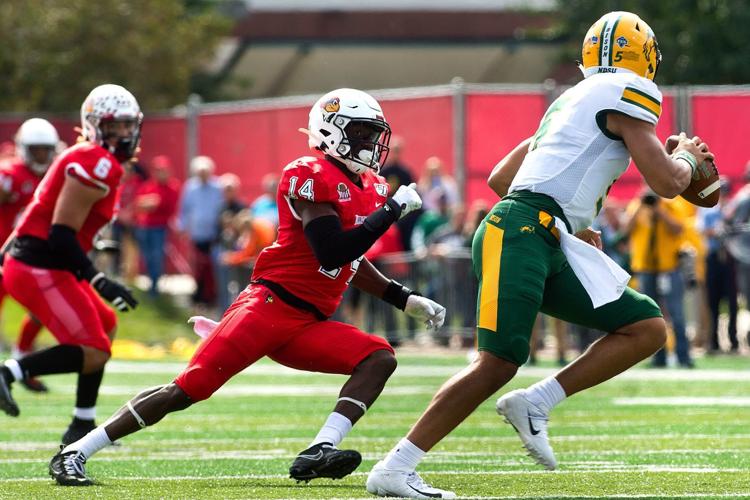 100619-blm-spt-13isufoot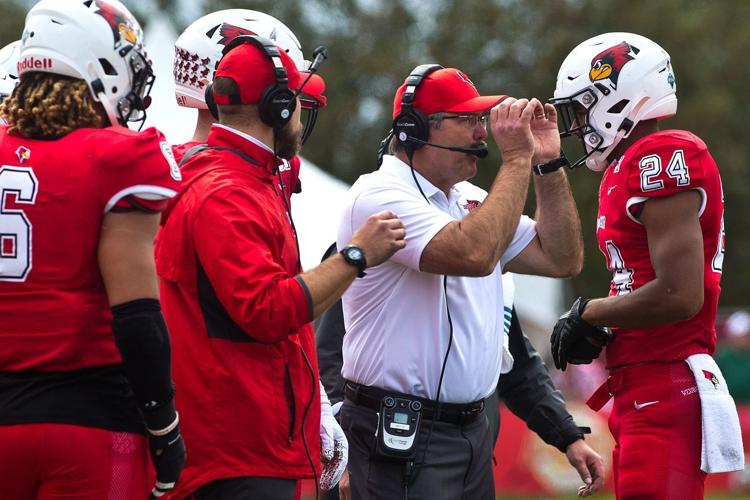 100619-blm-spt-4isufoot