It might be the sideline to sideline pursuit of linebacker Kenton Wilhoit or possibly tailback Jeff Proctor's lightning-fast change of direction.
The eye might then be drawn to the playmaking skill of Iowa transfers Aaron Mends and Brandon Simon on defense. Next, the silky smoothness and jaw-dropping jumping ability of receiver Eric Rogers might literally leap to the forefront.
The players mentioned above do not include a projected starter. Yes, Brock Spack's 11th Illinois State football team has loads of talent.
A group of Redbirds Spack believes could easily be his deepest opens its season Saturday at Northern Illinois, both embracing lofty expectations and striving to cast aside the disappointments of the playoff-less past two seasons.
While the place-kicking requires dramatic improvement over a year ago, there are no glaring positions of weakness.
Quarterback Brady Davis is polished and confident after a full year in the program. A transfer from Memphis, Davis populated the middle tier of Missouri Valley Football Conference quarterbacks last season and is eager to prove he is the league's best in 2019.
Defenses will hone in on All-American tailback James Robinson, but the senior is up to the challenge running behind a huge and experienced offensive line.
The Redbird defense has impact players up front in ornery 330-pound nose guard John Ridgeway and end Romeo McKnight (expect at least 10 sacks).
Ty DeForest provides ISU with a steadying force at middle linebacker, while safety Christian Uphoff and cornerback Charles Woods could elevate themselves to the elite status already attained by secondary mates Luther Kirk and Devin Taylor.
You have free articles remaining.
This very well could be a special year for ISU, but that doesn't mean it will be. Critical mindset adjustments must be made.
The past two seasons the Redbirds suffered through perplexing slumps to hold their win total below the unofficial cut line for an FCS playoff berth.
When adversity strikes, ISU must discover a way to bounce back quickly and not permit a downturn to morph into three or even four straight losses.
A rare 12-game schedule awaits the Redbirds. ISU needs to navigate the nonconference portion at no worse than 3-1 to properly set the table for an outstanding season.
Defending national champion North Dakota State visits Hancock Stadium to open the Valley season on Oct. 5 in a matchup that figures to be telling no matter the outcome.
An 8-4 or better record would place the Redbirds in strong FCS playoff contention and even 7-5 might warrant an at-large bid. Or ISU could claim the automatic berth handed to the MVFC champion.
Either way, the thought here is ISU does participate in the playoffs and just might make considerable noise.
The demons of the past two seasons need to be sent packing, and this edition of the Redbirds has what it takes to do it.
---
🏈 FROM THE ARCHIVES: Vintage Illinois State University football photos
These Redbirds will pump you up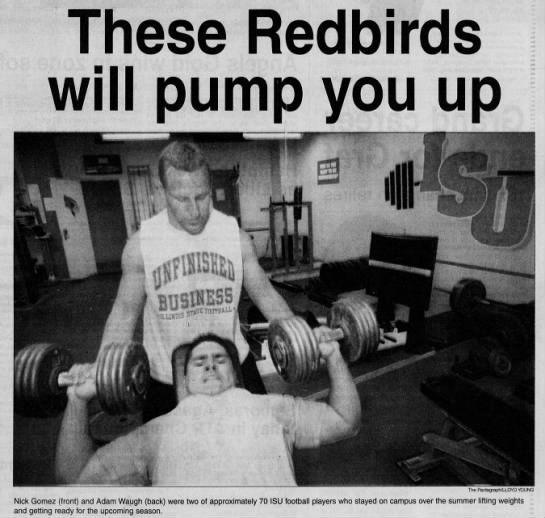 Optimism for future teams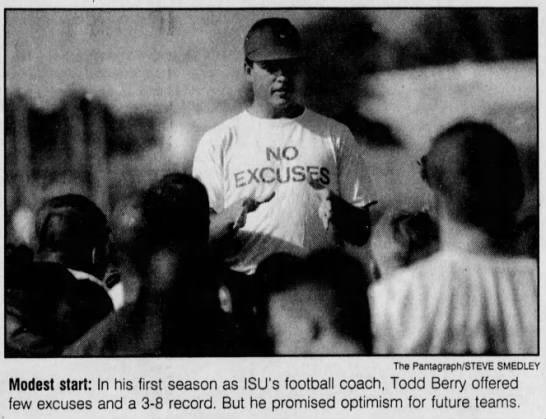 You'll Hear it Today on WJBC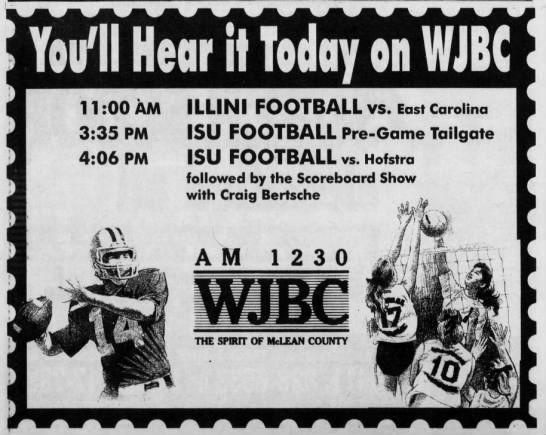 Bates Hooked for Tackle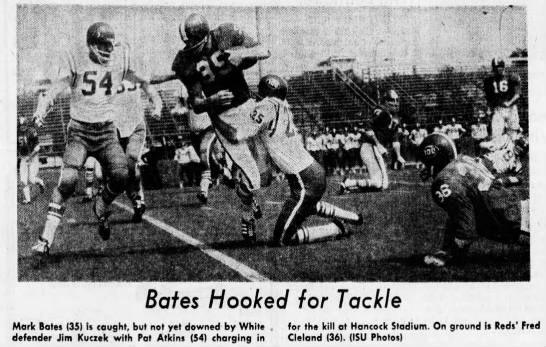 Redbirds' Deep Defenders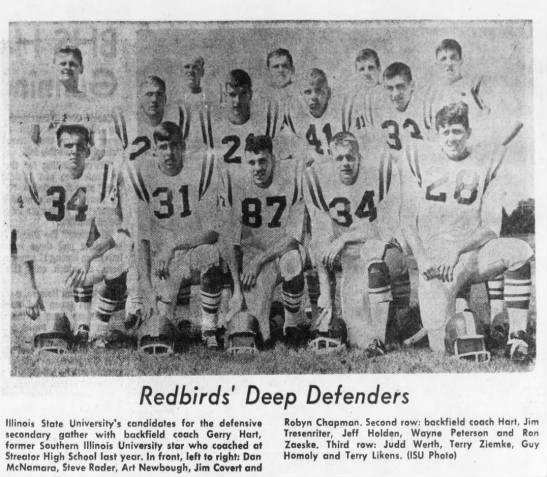 College bound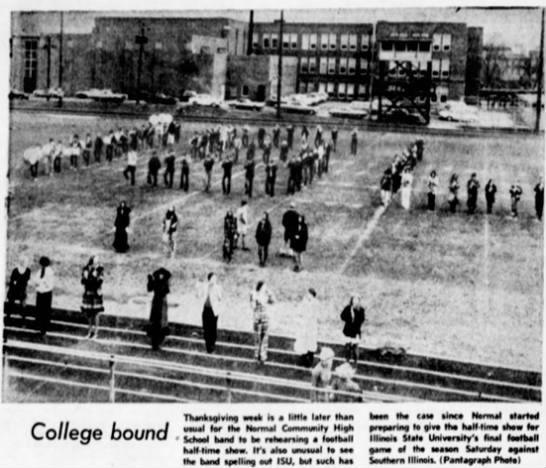 Angie Vallejo is pulled down by unidentified Illinois State tackler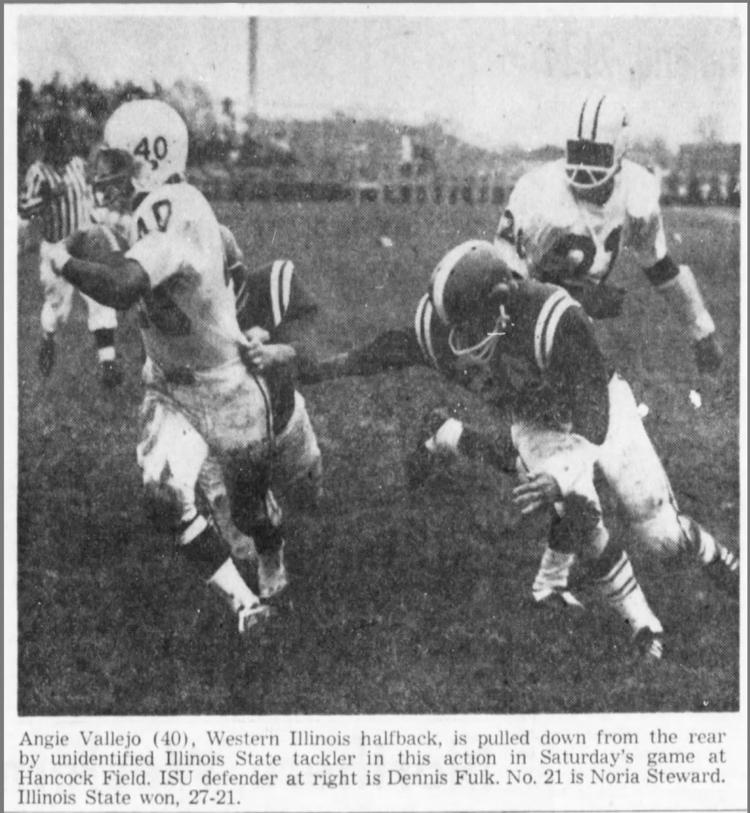 These coaches will guide ISU football team this season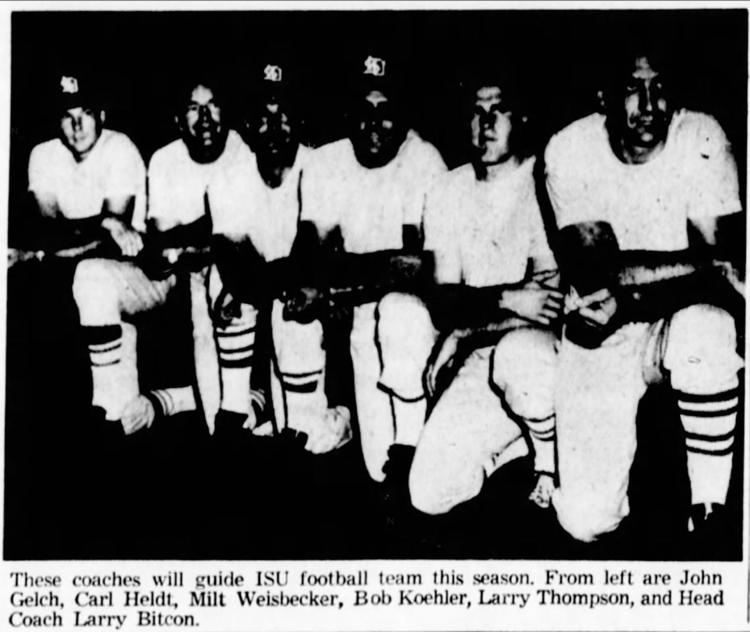 Illinois State University's John Rahn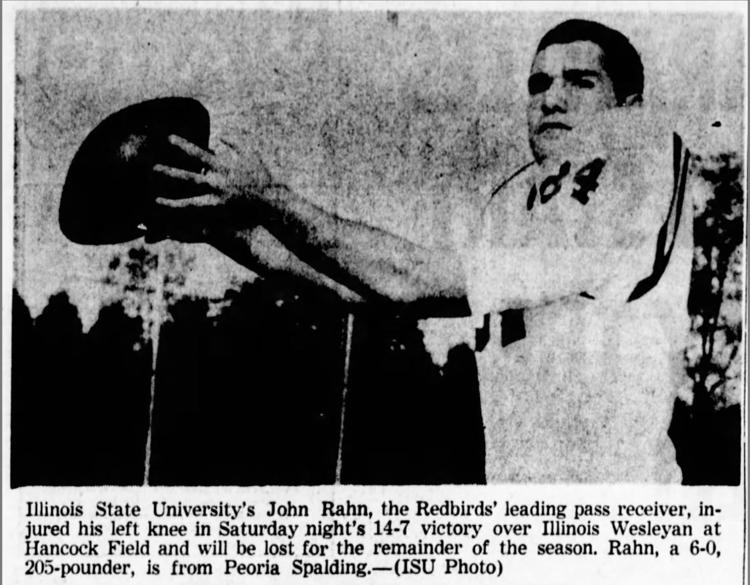 Redbirds, Get Their Kicks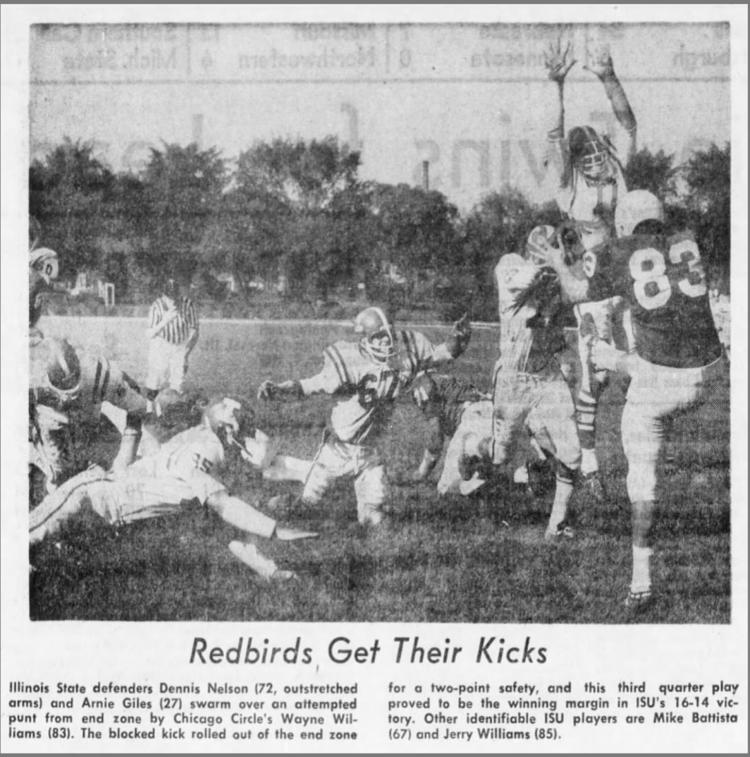 Redbird Stopped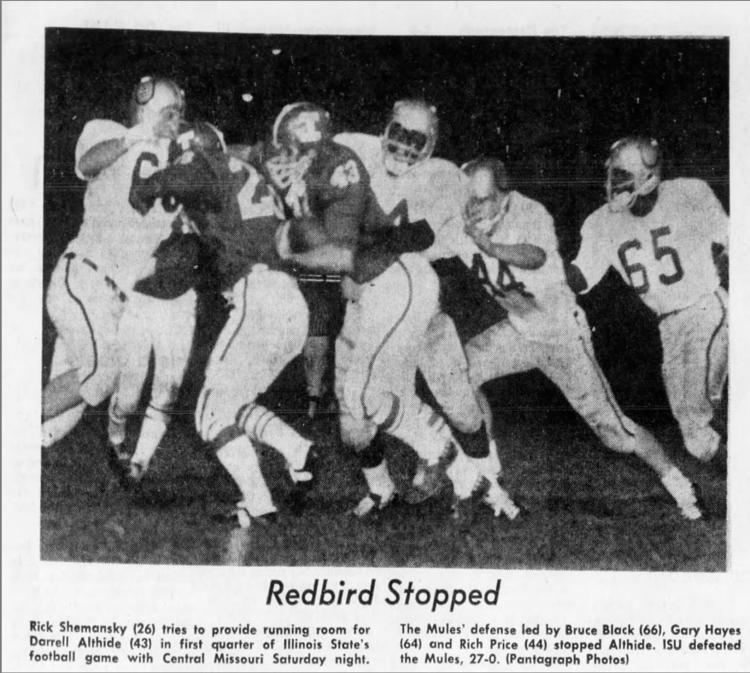 Ask a Pro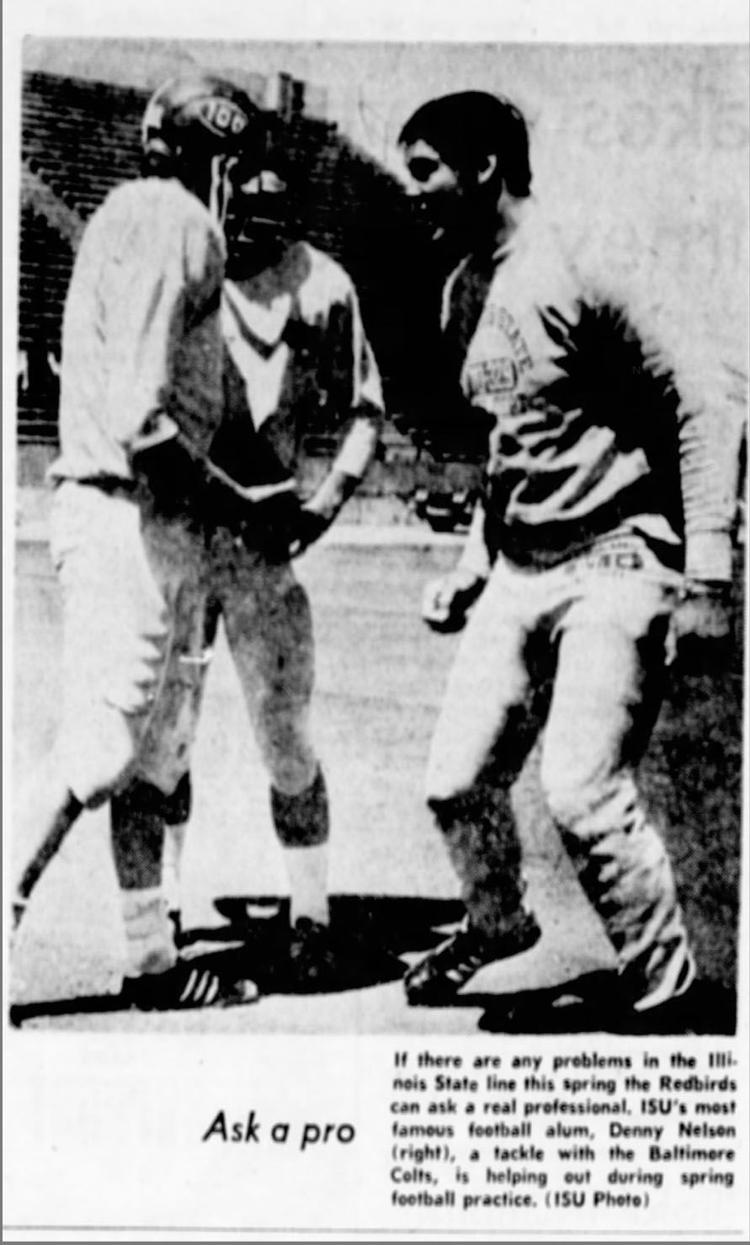 Making a point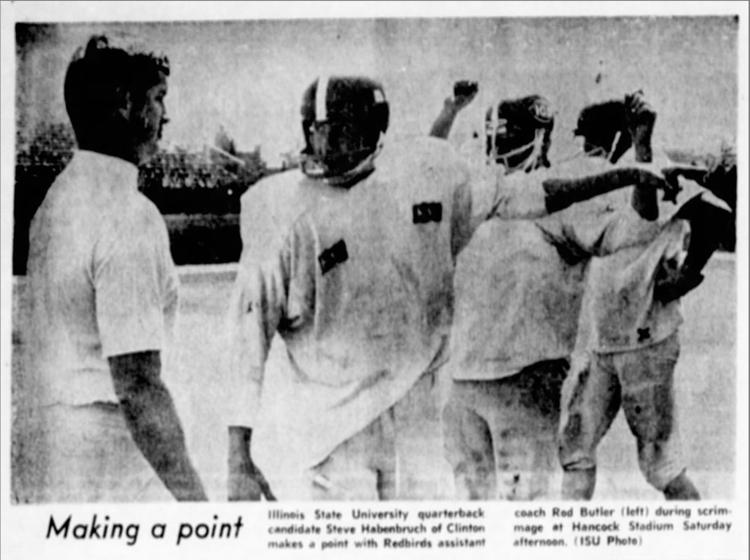 Forcing mistakes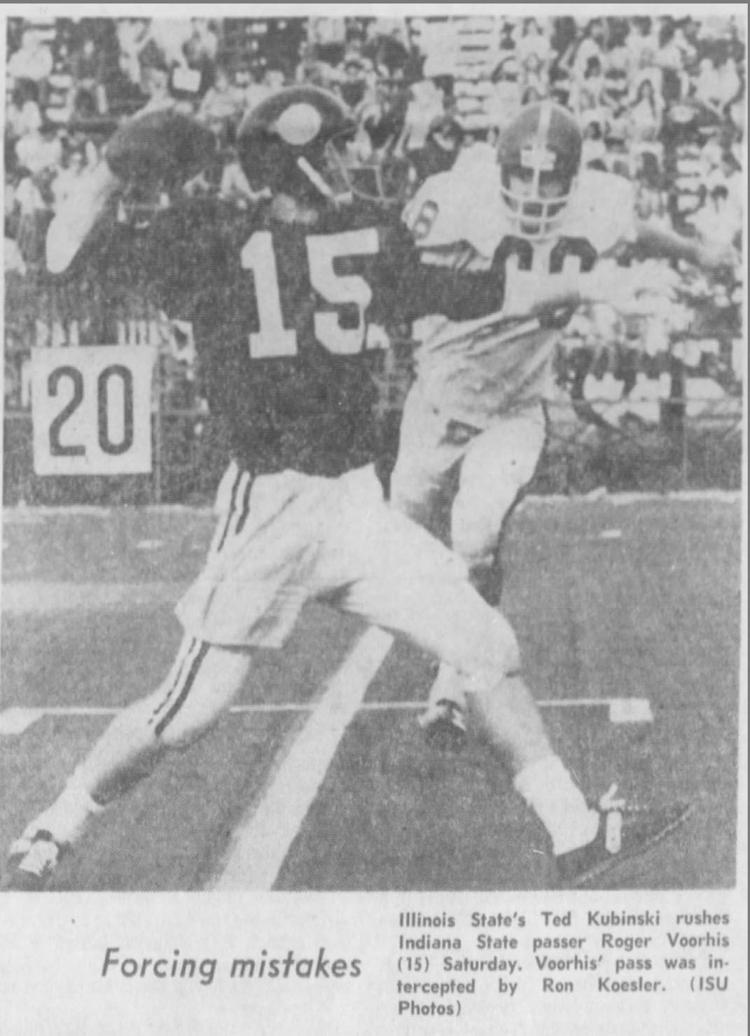 Spectator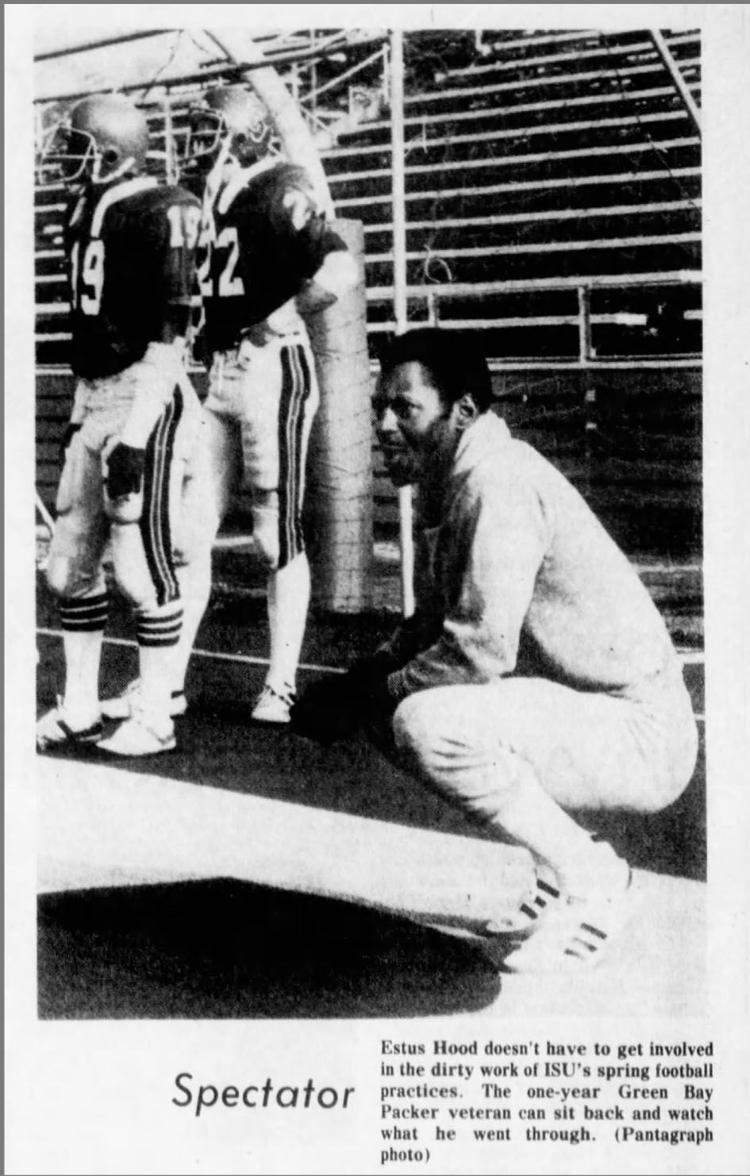 Coming through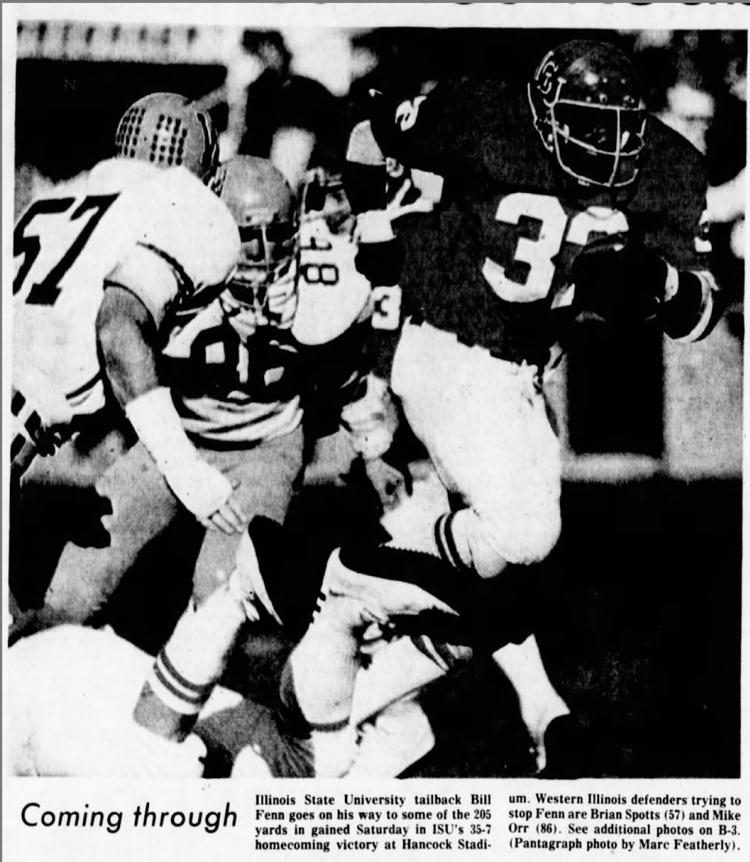 Captured Redbird
Randy Reinhardt covers Illinois State football for the Pantagraph. Contact him at (309) 820-3403. Follow him on Twitter: @Pg_Reinhardt