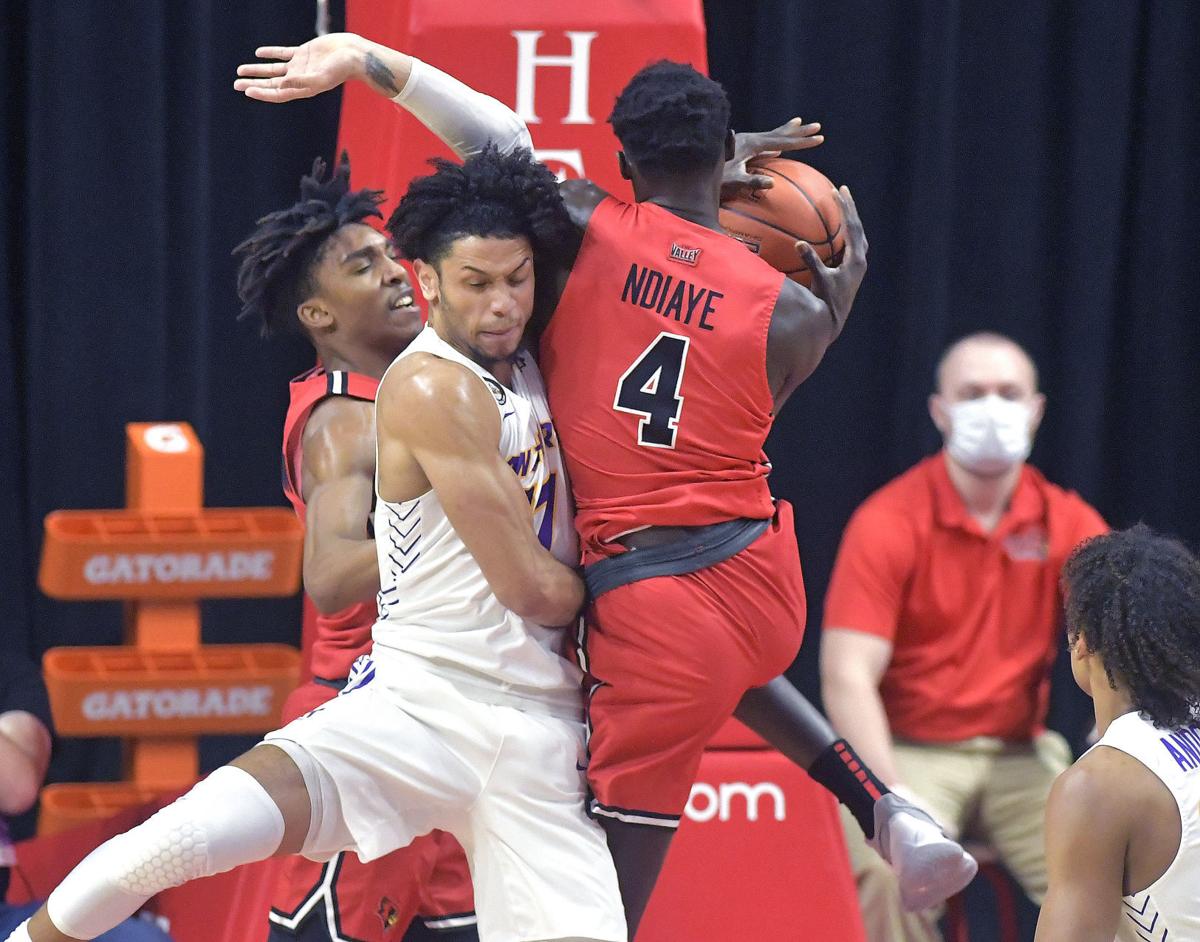 NORMAL — Matt Lottich said the playbook of going from the Missouri Valley Conference Tournament's play-in round to championship game isn't all that complicated.
Last year, Valparaiso became the first team in the 24 years that all 10 league teams came to Arch Madness to win three games to make the title game.
"Ultimately it comes down to really playing with confidence and a little edge and not dwelling on anything that happens and next play forward," said Valpo head coach Lottich on Monday's MVC coaches Zoom call. "For us we were very close to losing the first game to Evansville."
Valpo barely slipped past Evansville, which went 0-18 in the league, by a 58-55 margin.
"We thought surviving that and getting our feet under us a little bit and then having a barnburner game against Loyola (a 74-73 win) gave us confidence," said Lottich. "Stuff started going our way a little bit. You have to make shots, play good D and have a little bit of luck. We had a nice combination of all three of those."
Last year's Valpo run should give some glimmer of hope to the four teams participating in Thursday's MVC Tournament play-in round games at the Enterprise Center in St. Louis.
Bradley (12-15), the No. 8 seed, meets No. 9 Southern Illinois (11-13) at 5 p.m. with No. 7 Northern Iowa (9-15) facing No. 10 Illinois State (7-17) at 8 p.m.
Before last year, the only play-in game winner ever to reach the semifinals was Bradley in 1998.
"We haven't brought it (Valpo's run) up and I don't know if we will," said ISU head coach Dan Muller. "We have so many young guys. If you have an older team it matters a little bit, but with our group we're still focusing on us."
ISU and UNI will do something that hasn't happened in more than 100 years.
No Valley teams have squared off in three straight games since the 1919-20 season when Oklahoma beat rival Oklahoma State in four straight games. 
The UNI-ISU winner will face No. 2-seeded Drake (24-3) in a 5 p.m. quarterfinal game Friday.
This is the first time ISU has played in the MVC tourney play-in round three straight years. The Redbirds finished in last place for the first time since 2004 and have gone 35-53 the last three seasons.
"My job is to try to win this next game," said Muller. "We've got a good young group. I've got to do a better job. I'll certainly acknowledge that. I have no problem with that. My focus is on Thursday and helping these young guys grow."
If ISU were to fire Muller after this season, he would be owed a buyout of $1.5 million ($500,000 for each year left on the contract).
"No one wants this program in a place to win a championship more than I do," said Muller. "I've got to try to do a better job with that."
Injury updates
The status of several key players could play a major role in determining who hoists the trophy Sunday afternoon.
Indiana State star Tyreke Key didn't play in the final two games against Valpo after separating his right shoulder in practice. Key is second in the league with a 17.4 scoring average. 
Fourth-seeded Indiana State (14-9) meets No. 5 Evansville (9-15) at 2 p.m. Thursday.
"Tyreke is going to be OK," said Indiana State coach Greg Lansing of the 6-foot-3 senior guard. "We'll probably keep him out of contact all week. It is his shooting shoulder ... and similar to what he did last year going to the Valley Tournament. He's feeling better. He'll see the doctor tomorrow."
Drake senior forward ShanQuan Hemphill (14.1 ppg, 6.3 rebounds per game) missed the last seven games after foot surgery. Hemphill was shown in a Twitter video doing conditioning drills by himself in practice last week. 
"We'll know more either tomorrow or Wednesday morning," said Drake head coach Darian DeVries. "We're still hopeful that he's close. He hasn't been able to do a lot practice-wise yet. We'll see what that comes back and looks like and how quickly we can get him ready if he is clear."
Drake definitely is without point guard Roman Penn for the rest of the season after his foot surgery.
SIU head coach Bryan Mullins said sophomore wing Marcus Domsak is officially done for the season after hoping to get him back from a foot injury that didn't require surgery. Domask missed the last 16 games.
Bradley could be down to six scholarship players. Forward Ja'Shon Henry injured his foot in Saturday's win over Drake, while senior forward Elijah Childs, senior guard Danya Kingsby and junior guard Terry Nolan Jr. remain suspended. Junior center Ari Boya also remains out with a foot injury. 
The Braves' quest for three straight MVC Tournament titles looks doubtful.
"I'm not sure who is even going to be our personnel on Thursday," said Wardle. "I do know I have six scholarship guys ready to roll in. No matter what we do, there's not a lot of room for error right now."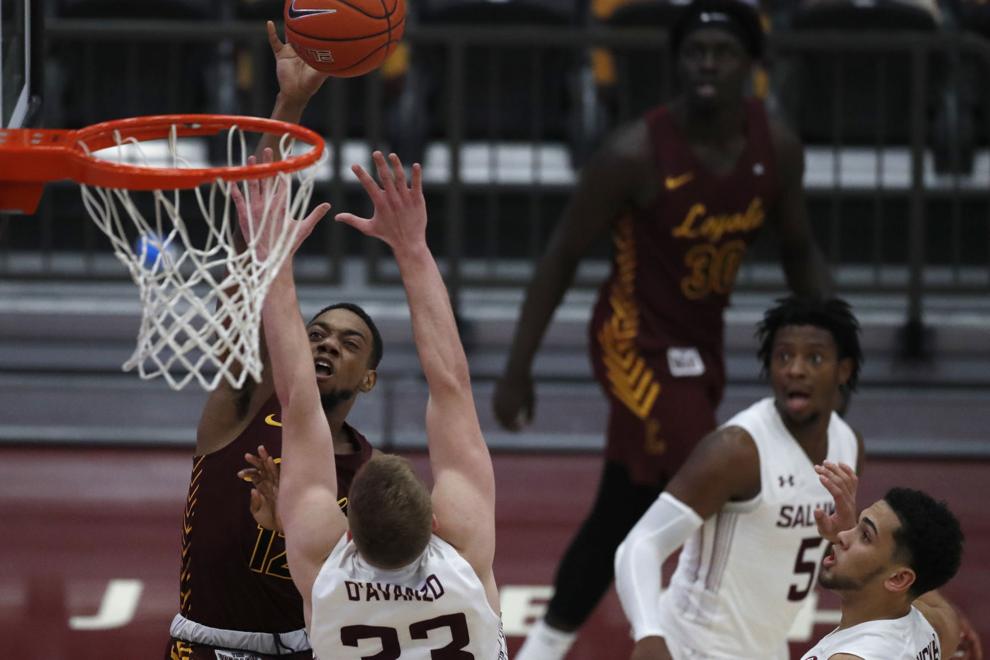 How many in NCAA?
Regular-season champion Loyola (21-5), ranked No. 20 in this week's Associated Press poll, appears to be an NCAA Tournament lock regardless what happens in St. Louis.
The Ramblers are No. 16 in the NET (NCAA Evaluation Tool) ratings that help select NCAA tourney at-large teams. Loyola meets the Bradley-SIU winner at 11 a.m. Friday in the quarterfinals.
Drake's NCAA hopes are a different question. The Bulldogs dropped to No. 42 in the NET after the loss to Bradley cost them a share of the MVC regular-season title.
Plus, the injuries to Penn and Hemphill might give the NCAA Tournament Selection Committee a reason to leave Drake out.
DeVries believes fatigue finally caught up with his team last weekend after finishing with seven games in 15 days because of a three-week COVID-19 pause in January.
"Look at the injuries we've had and we've still been able to maintain ourselves pretty well," said DeVries. "I think we are a tournament team. Our body of work is good enough. We're one of the teams that played the amount of games we did nonconference and conference. We played a lot of games and still had to win."
League honors
The MVC will announce the all-conference teams along with specialty award winners at 10 a.m. Tuesday. Loyola senior center Cameron Krutwig is expected to receive the Larry Bird Trophy as the league's most valuable player.
The All-Bench and Most Improved teams will be unveiled Wednesday while the Scholar-Athlete and Coach of the Year awards are set for Thursday.
---
Photos: Illinois State basketball plays Northern Iowa in double-overtime thriller
Foul under the basket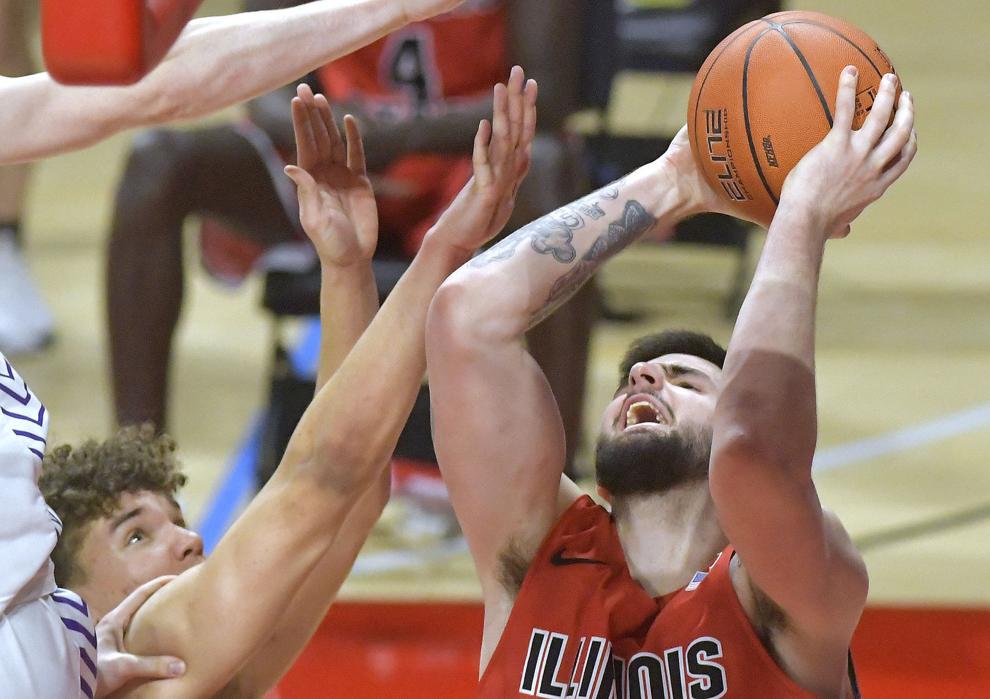 022821-blm-spt-3isuniu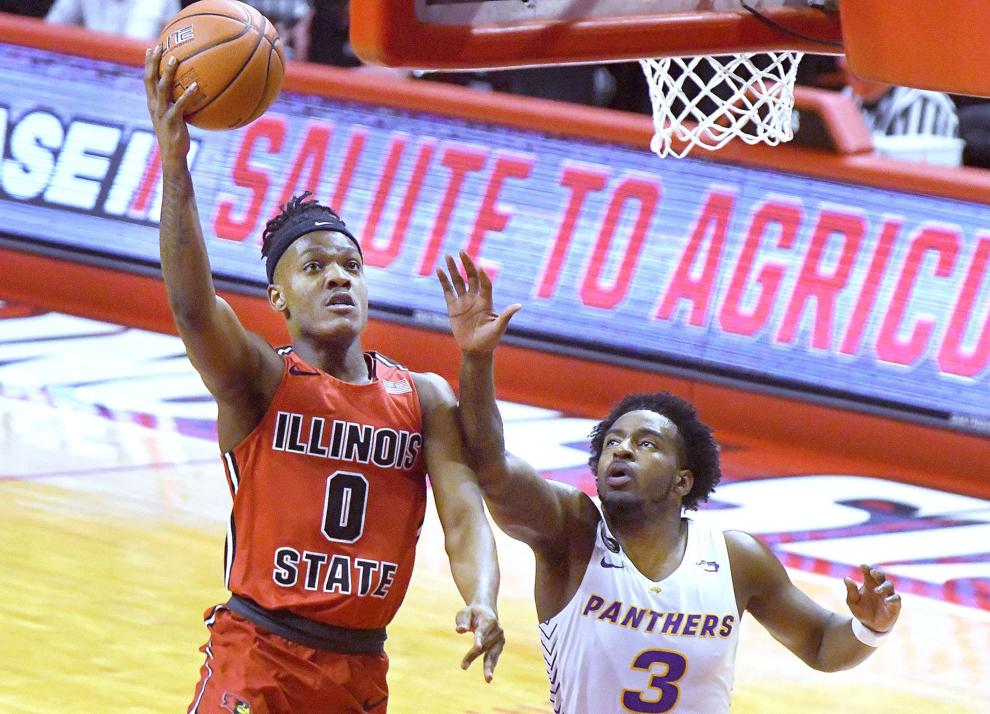 022821-blm-spt-2isuniu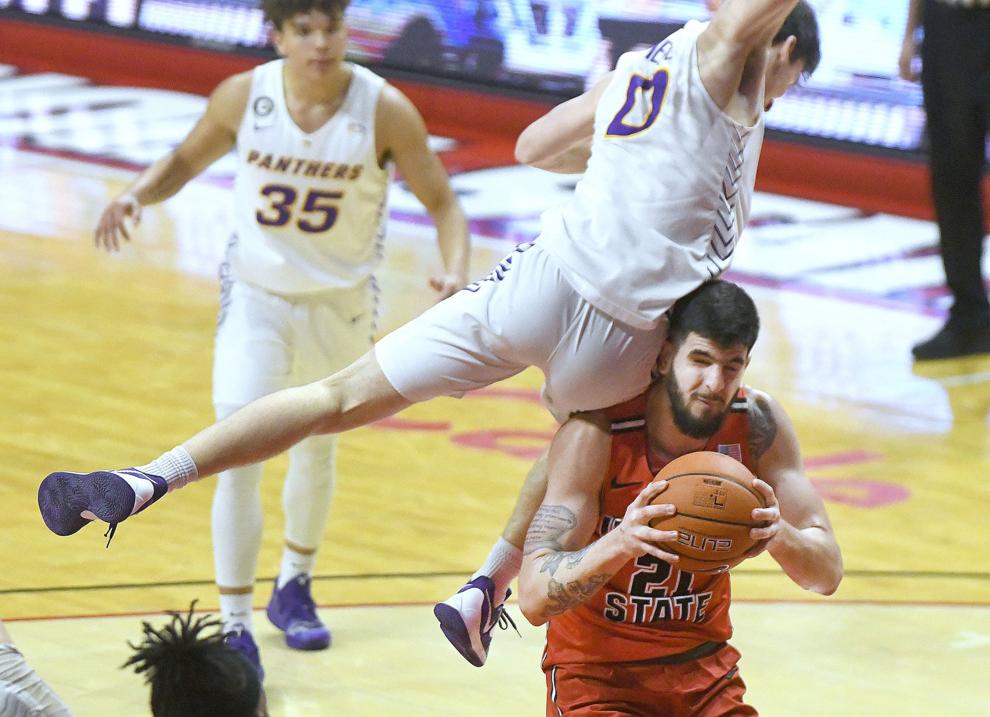 022821-blm-spt-1isuniu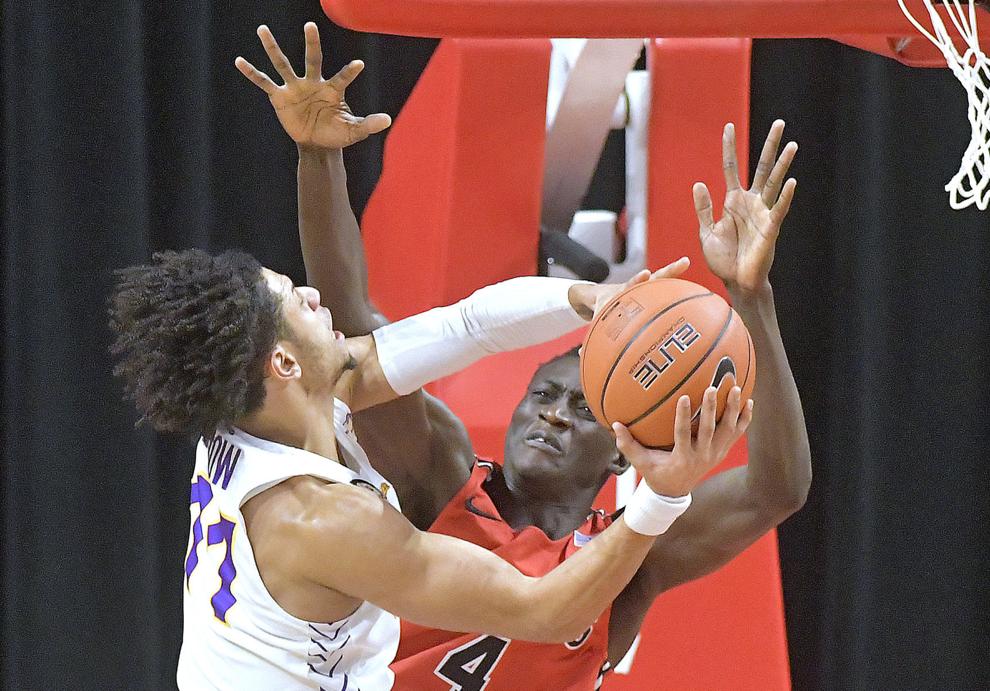 022821-blm-spt-4isuniu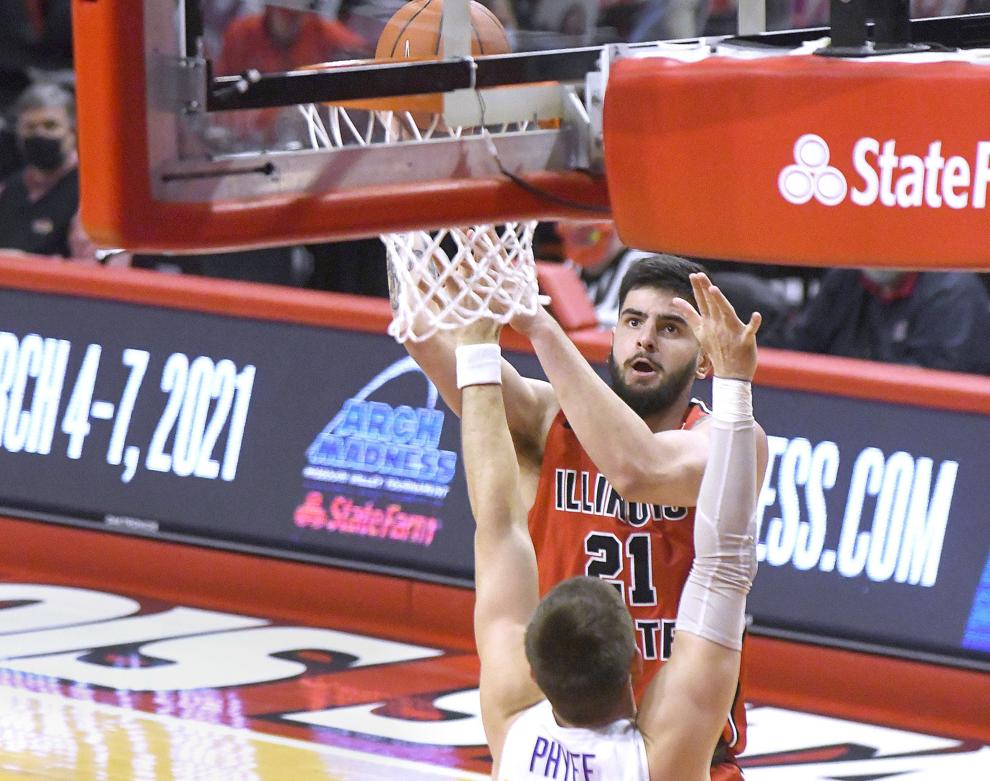 022821-blm-spt-6isuniu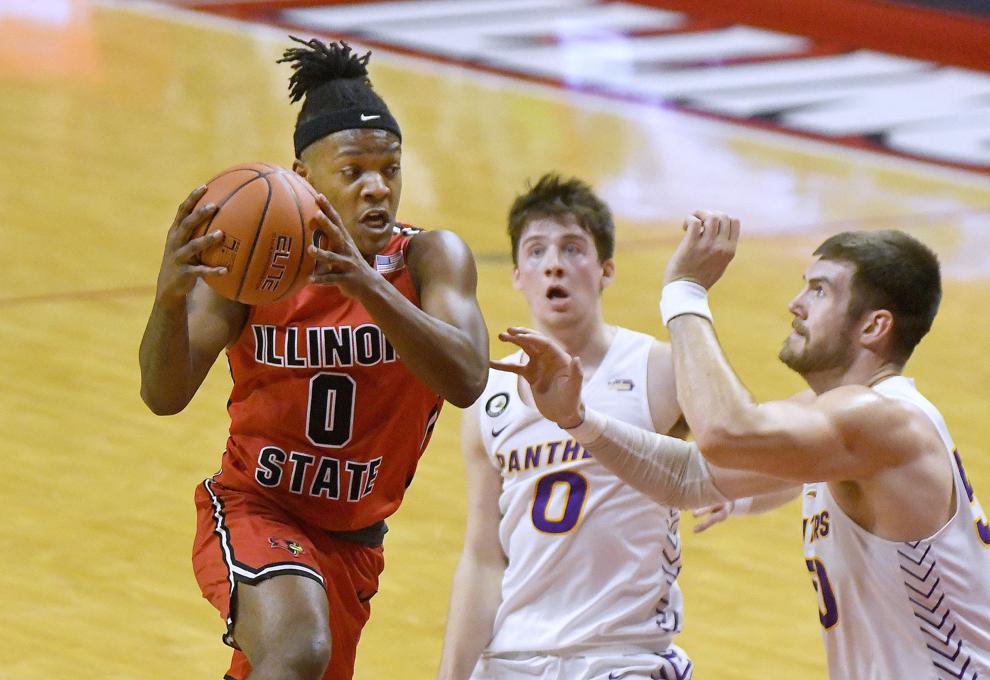 022821-blm-spt-5isuniu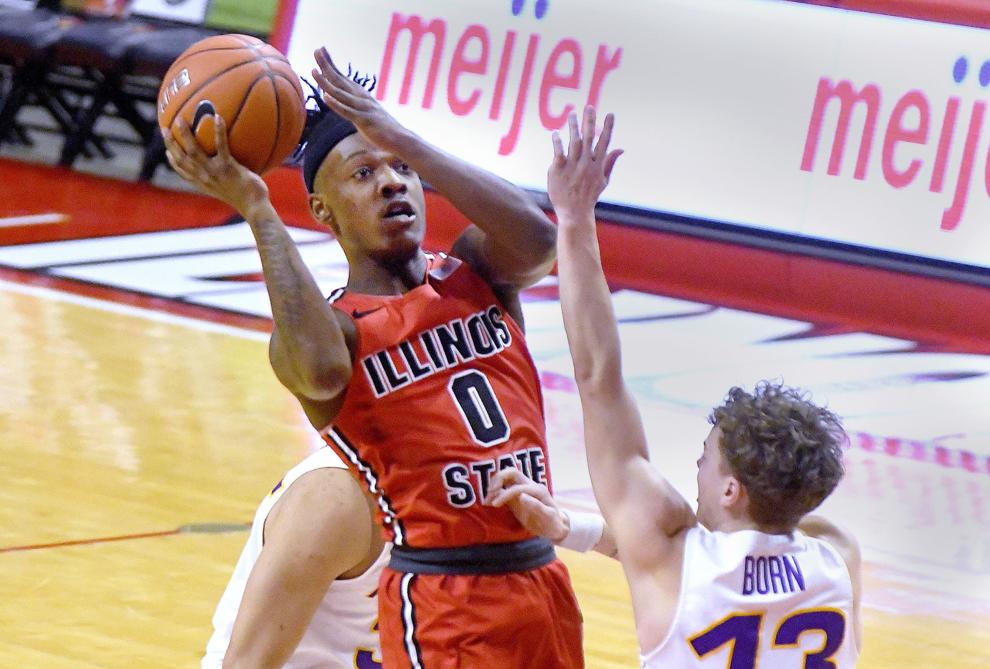 022821-blm-spt-7isuniu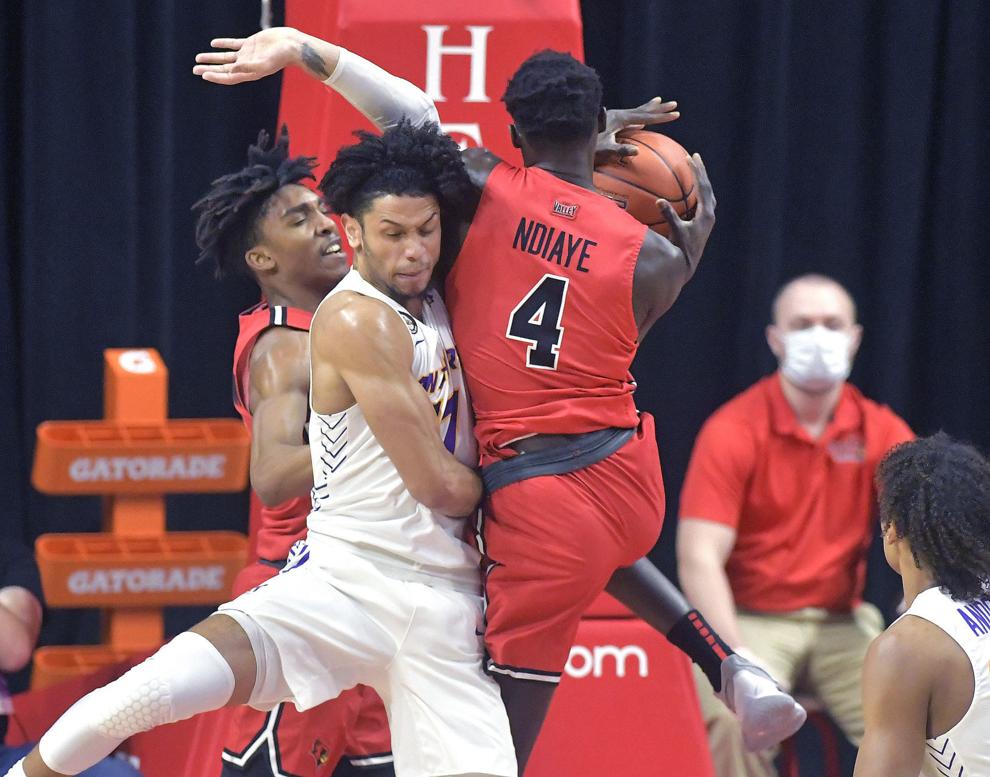 022821-blm-spt-8isuniu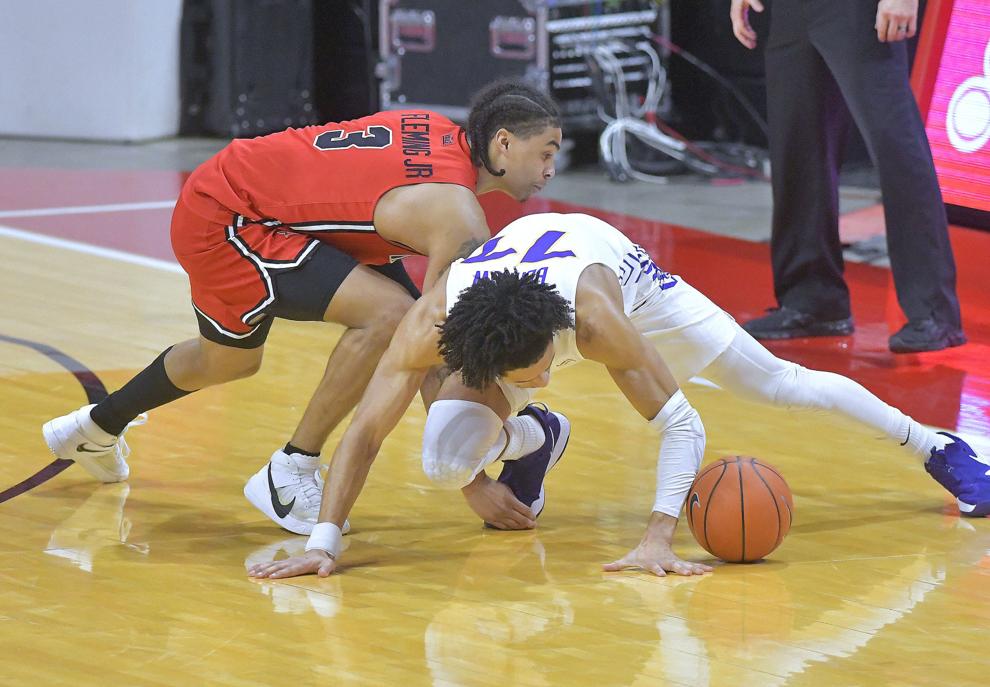 022821-blm-spt-9isuniu
022821-blm-spt-10isuniu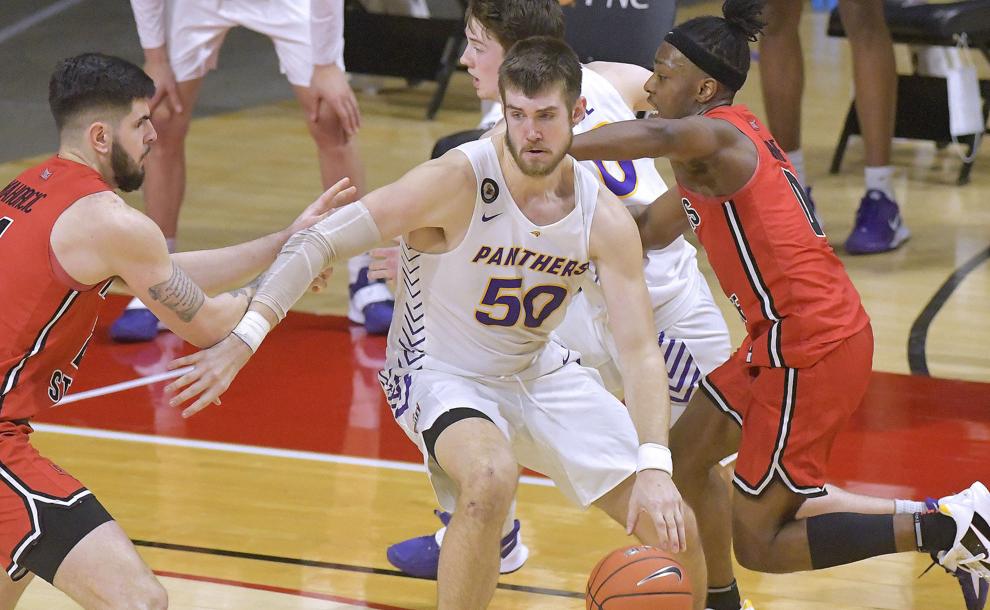 Contact Jim Benson at (309) 820-3404. Follow him on Twitter: @pg_benson