NORMAL — Illinois State football in the 2010s was the decade of Brock Spack.
After taking over for Denver Johnson entering the 2009 season, Spack has been the first Redbird coach to lead the program for a decade or more since Edwin Struck presided over the proceedings at Hancock Stadium from 1945-64.
Yet Spack has been about far more than longevity. The historically downtrodden Redbird program had one 10-win season, three playoff berths and three playoff victories to its name before Spack moved into the Kaufman Football Building's corner office.
Since the former Purdue all-Big Ten linebacker and Boilermakers' defensive coordinator seized the reins, ISU has three 10-win campaigns, five playoff appearances and seven postseason wins. And don't forget about the FCS national runner-up trophy from 2014.
It's no stretch — in fact, it's painfully obvious — that the 2010s are the most successful decade in ISU football history.
The Pantagraph was on hand for all 123 games of the 2010s. With a bit of consultation with those in the know at ISU, the following Redbird All-Decade Team was compiled.
Only seasons from 2010-19 were considered.
Quarterback
Matt Brown (2009-12), Tre Roberson (2014-15)
"We've coached Matt really hard and he's responded. He's done an awesome job," Spack said during Brown's senior season. "He's a great competitor. You can't keep him down."
Roberson transferred to ISU from Indiana in 2014 and was the signal-caller for a magical season. As the Redbirds averaged 38.3 points while advancing to the FCS national championship game, Roberson rushed for 1,029 yards and passed for 3,221 with a combined 41 touchdowns.
Roberson switched to cornerback as a professional and was a 2019 all-star at the position in the Canadian Football League.
Tailback
Marshaun Coprich (2012-15), James Robinson (2016-19)
Robinson wore Coprich's No. 25 and did it proud. The Rockford native is second to Coprich in ISU history with 4,462 yards and 44 touchdowns. Robinson capped his career with a consensus All-American senior year of 1,917 yards and two 200-plus yard games in playoff victories.
"James has had a great career here. He's capable of so much I don't really get surprised," Spack said during ISU's playoff run. "He's a really good kid. He's physical, explosive, tough, smart and he loves to play."
Tight end
James O'Shaughnessy (2011-14)
O'Shaughnessy caught 29 passes for 544 yards and nine touchdowns in ISU's national runner-up season of 2014 before launching an NFL career with the Kansas City Chiefs and then the Jacksonville Jaguars.
Fullback
Jordan Neukirch (2009-12)
Serving as a lead blocker who rarely carried the football, Neukirch was a second team all-Valley pick in 2011 and was part of the first team in 2012.
Wide receivers
Tyrone Walker (2009-12), Anthony Warrum (2013-16), Spencer Schnell (2016-18)
Walker and Brown formed the most prolific receiver-quarterback partnership in ISU history. Walker owns Redbird career records for receptions (250), receiving yards (3,565) and receiving touchdowns (32). He was a first team all-Valley performer once and a second teamer twice.
Warrum fell just short of Walker's touchdown mark with 31 and set a school single-season record with 15 in a third team All-American season of 2015. Warrum ranks third in Redbird history with 2,871 receiving yards.
Like Walker and Warrum, Schnell is an Indiana native who ranks fifth in career receptions with 175 and currently plays for the Tampa Bay Buccaneers. Schnell was a first team MVFC all-star in 2018.
Offensive line
Cody White (2008-11), Cal McCarthy (2008-11), Michael Liedtke (2011-14), Jermaine Barton (2012-14), Mark Spelman (2013-16), Drew Himmelman (2017-19)
White caught 16 passes as a sophomore tight end before shifting to tackle for his final two seasons. White played in the NFL for the Houston Texans.
A bit undersized, McCarthy was a tough as nails center. McCarthy made 31 starts, garnering second team all-Valley plaudits as a junior and first team as a senior.
A transfer from Western Michigan, Liedtke started 39 games over three seasons at ISU. He is currently a member of the Tampa Bay Buccaneers.
The 6-7, 315-pound Barton was a transfer from Miami (Fla.) and held down right tackle for the Redbirds for three seasons. Barton was a third team All-American and a first team all-conference choice in 2014.
Spelman picked up the Rimington Award as the top center in FCS in 2016. He was a two-time first team all-conference player and started 45 games as a Redbird.
The 6-10 Himmelman received All-American honors his junior season and has one year remaining as ISU's left tackle.
Defensive line
Eric Brunner (2008-11), Colton Underwood (2010-13), Nate Palmer (2011-12), Dalton Keene (2014-17), Romeo McKnight (2018-19)
Brunner was an interior terror who totaled 176 career tackles and 12 sacks on the strength of quickness and effort. The 285-pounder was a two-time first team all-MVFC pick.
"In my opinion, he's the best player at his position in the conference," Spack said in 2011. "There might be some guys prettier or more athletic, but he's pretty good."
Underwood spent time in the NFL with Oakland, San Diego and Philadelphia. Spack once called Underwood "the poster boy for what FCS football is about about."
Palmer transferred to ISU from Illinois and the resulting success as a Redbird paved the way for a lengthy NFL career. The end recorded 25½ tackles for loss and 17 sacks in two seasons at ISU.
A three-year starter with 200 career tackles, Keene had eight sacks in a 2017 All-American and all-MVFC campaign.
McKnight still has one year left at ISU. But with 21 sacks in two seasons, he needs five more in 2020 to set the school record.
Linebackers
Josh Howe (2008-11), Mike Zimmer (2009-12), Pat Meehan (2012-15), Alex Donnelly (2012-15)
Howe was ISU's leading tackler in 2010 and '11. He was second league wide with 112 tackles in 2010.
Zimmer's 127 tackles in 2012 landed him on the Valley first team and no Redbird has reached that level since. Zimmer played in the NFL for Minnesota and Vikings' coach Mike Zimmer, a former ISU player of the same name.
Meehan paced the Redbirds in tackles from 2013-15 and was a first team MVFC all-star twice.
Donnelly was Meehan's running mate as a three-year starter and totaled 238 tackles over those three seasons that included the national runner-up year of 2014.
"They (Meehan and Donnelly) are smart guys who work hard and they're tough," Spack said during the 2014 playoffs. "Pat has had a great year, but Alex might be our best all-around linebacker. He can play in space, he can play in the box. He can play pass, he can play run and he can blitz."
Defensive backs
Ben Ericksen (2009-12), Mike Banks (2011-14), Dontae McCoy (2011-14), Davontae Harris (2015-18), Luther Kirk (2015-16, 17-18), Devin Taylor (2017-19)
The speedy Ericksen started as a receiver at ISU and made a successful transition to the secondary with seven interceptions and a first team all-Valley berth in 2012.
Banks was a rare four-year starter. The second team 2014 MVFC all-star made a critical fourth-down tackle in ISU's semifinal playoff win over New Hampshire. Banks is currently part of the Redbird coaching staff.
"Mike has been a great player and a great kid. He's another poster child for what college athletes should be like," said Spack in 2014. "He's tough, hard working. I can't say enough great things about him."
McCoy was a co-captain of the 2014 team as well as a hard-hitting safety. He had 12 tackles in the national championship game against North Dakota State.
Harris earned first team all-conference honors in 2016 and '17 before being drafted by the Cincinnati Bengals. Harris had 35 tackles and played all 16 games this season for the Denver Broncos.
Kirk took a year off from football in 2017. Upon his return, the safety was a two-time MVFC first team all-star and an All-American this past season while leading ISU with 89 tackles.
Taylor joined Kirk on the Valley's first team this season and will enter his third year as a starter in 2020. Taylor topped the conference with 19 pass break ups in 2019 and intercepted five passes.
Punter
Bohlken also has one more season left in a Redbird uniform. Bohlken has a 42.1 average on 154 career punts with 36 covering 50 or more yards and 42 downed inside the 20-yard line.
Place-kicker
Slattery converted 40 of 56 career field goal attempts and will long be remembered for the game-winner at the buzzer to upset Northwestern, 9-7, in 2016.
Kickoff returner
Burch averaged 29.7 yards on kickoff returns in 2013 and brought one back for a touchdown.
Punt returner
Warrum covered 9.2 yards per return on 32 career runbacks.
Long snapper
The special teams captain of the 2014 squad, Highland earned second team All-American honors as a junior and moved up to the first team in his final season.
Honorable mention
Tailback: Darrelynn Dunn (2011-12), Ashton Leggett (2010-11); Fullback: Brady Tibbits (2013-16); Wide receivers: Marvon Sanders (2010-11), Lechein Neblett (2011-14), Cameron Meredith (2011-14), Christian Gibbs (2014-17); Line: Nick Bledsoe (2008-11), Pete Cary (2009-12), Rocco Ammons (2011-14), Josh Aladenoye (2012-13); Cameron Lee (2013-16), Kyle Avaloy (2013-16); Place-kicker: Nick Aussieker (2011-14); Long snapper: Paul Monaco (2017-19)
Line: Shelby Harris (2010-12), Teddy Corwin (2012-15); David Perkins (2013-15); John Ridgeway (2018-19); Linebackers: Austin Davis (2009-12), Evan Frierson (2011-12) Alejandro Rivera (2014-17), Ty DeForest (2016-19); Backs: Tevin Allen (2011-14), Alec Kocour (2014-17), Mitchell Brees (2015-18); Punter: CJ Laros (2013-14)
Tre Roberson, QB, and Marshaun Coprich, RB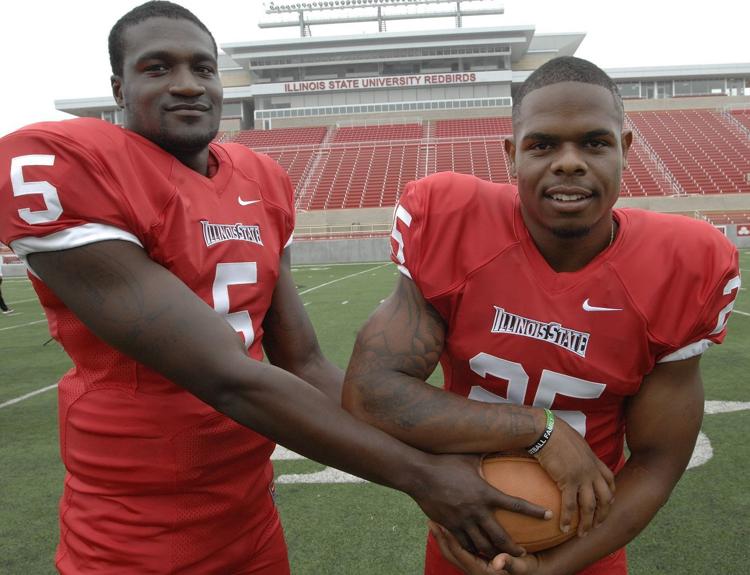 Matt Brown, QB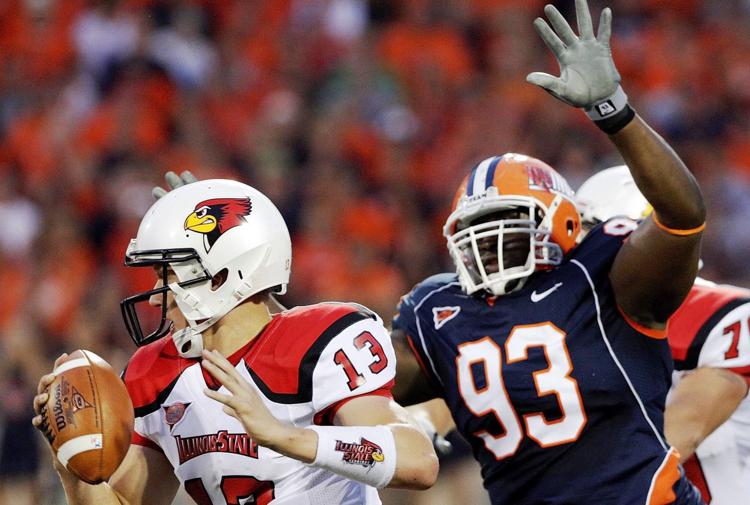 James Robinson, RB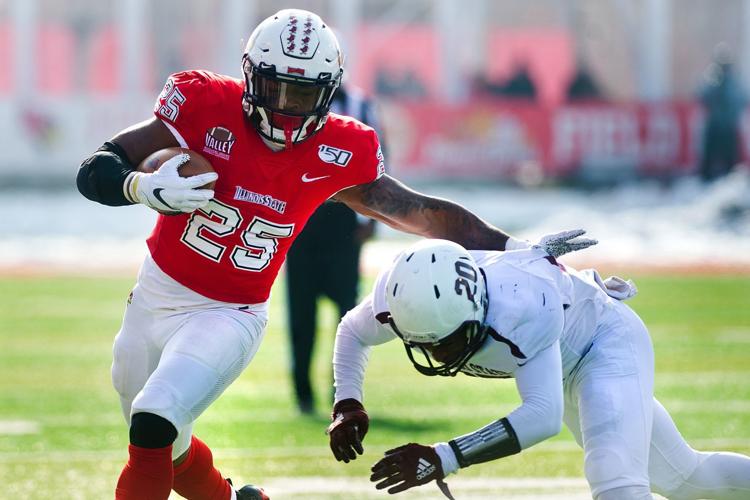 Jordan Neukirch, FB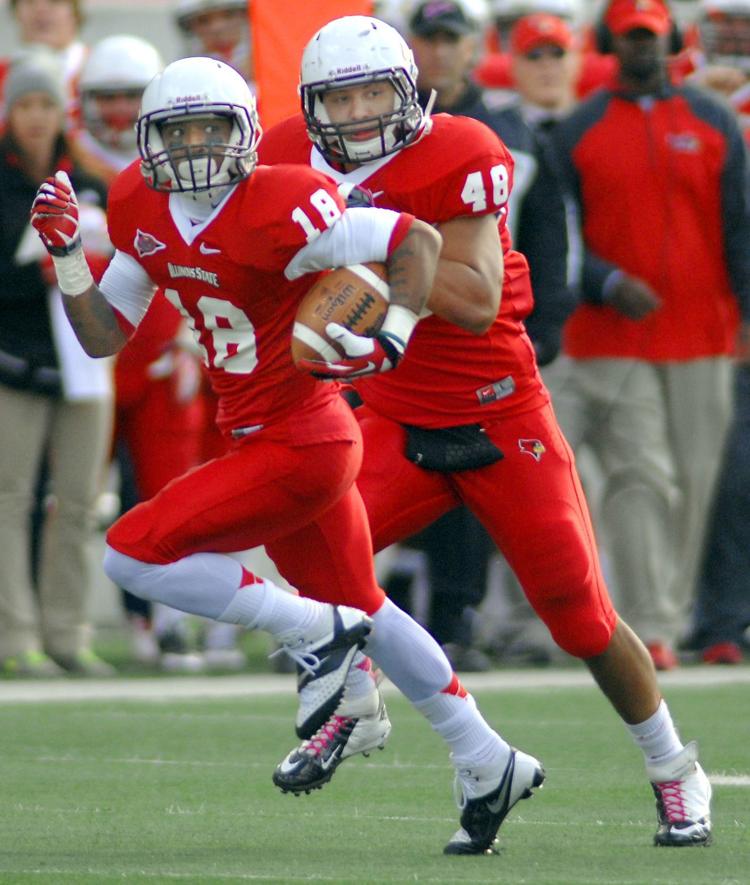 James O'Shaughnessy, TE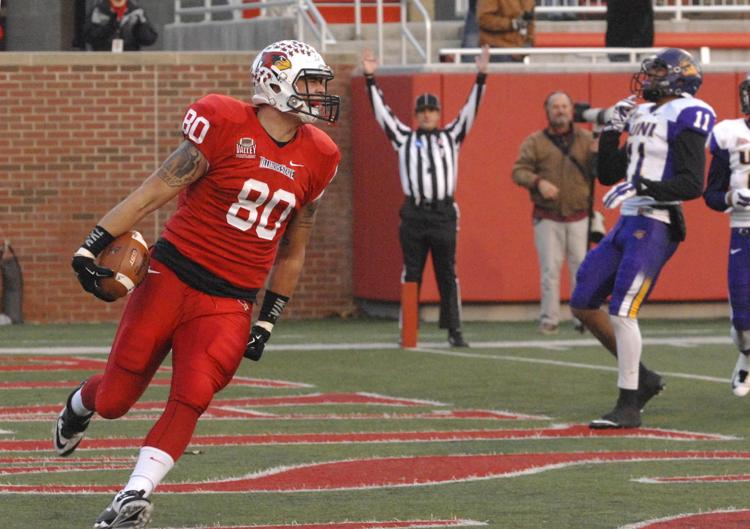 Tyrone Walker, WR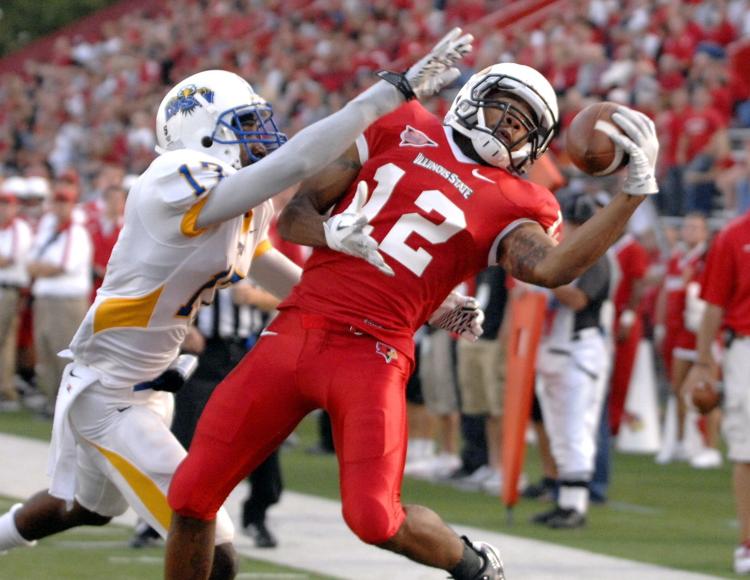 Anthony Warrum, WR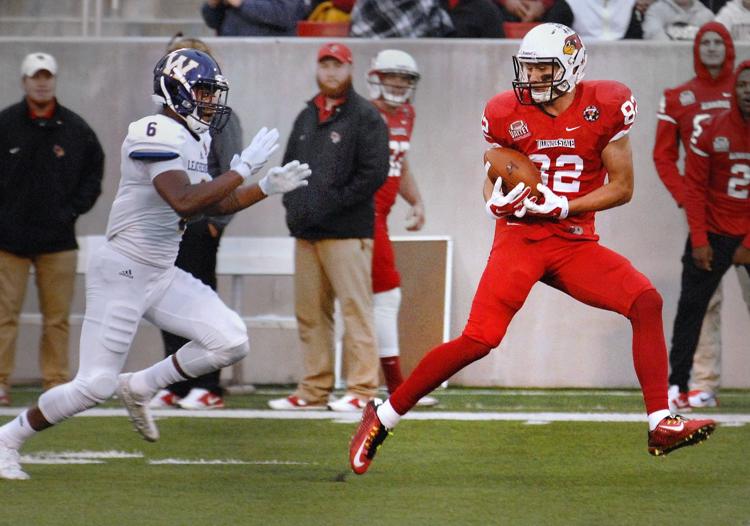 Spencer Schnell, WR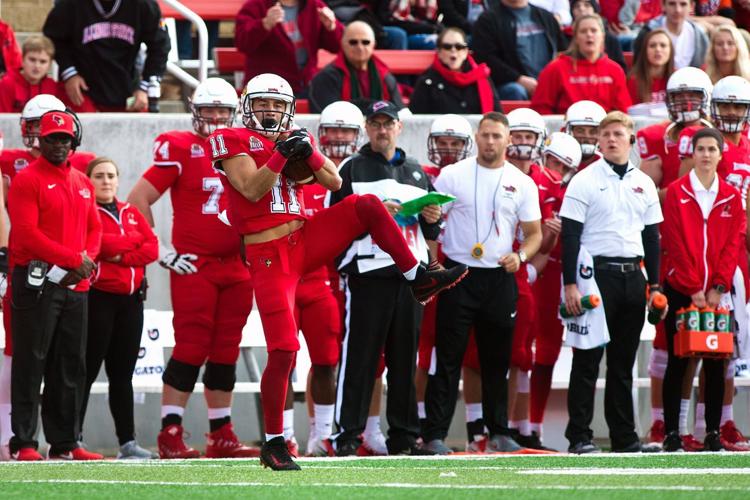 Cody White, OL, and Cal McCarthy, OL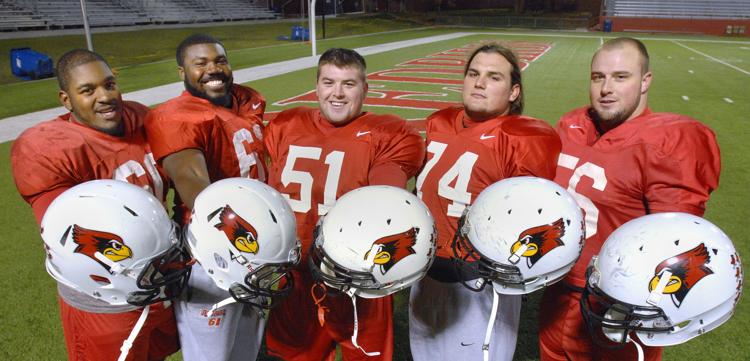 Jermaine Barton, OL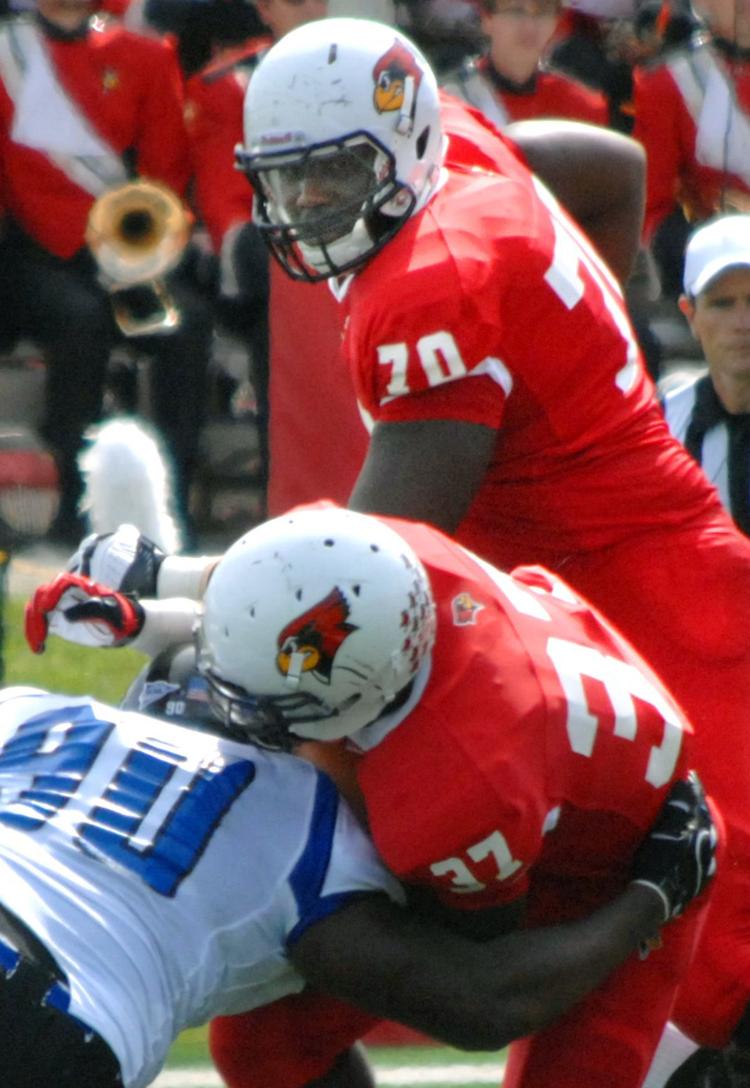 Mark Spelman, OL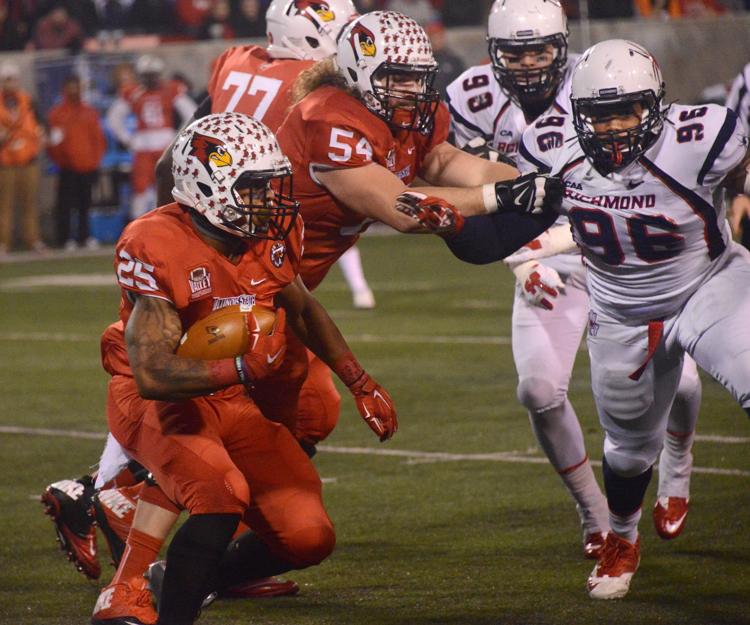 Drew Himmelman, OL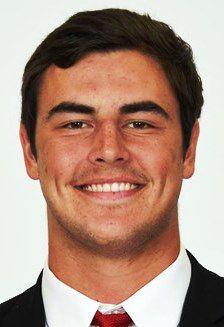 Michael Liedtke, OL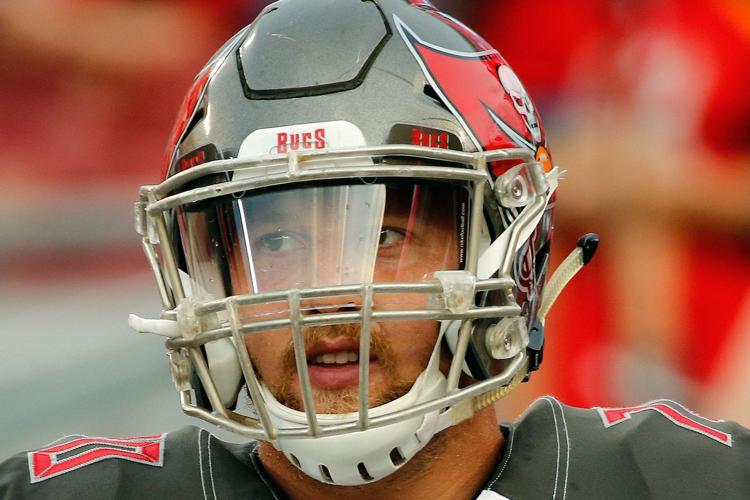 Colton Underwood, DL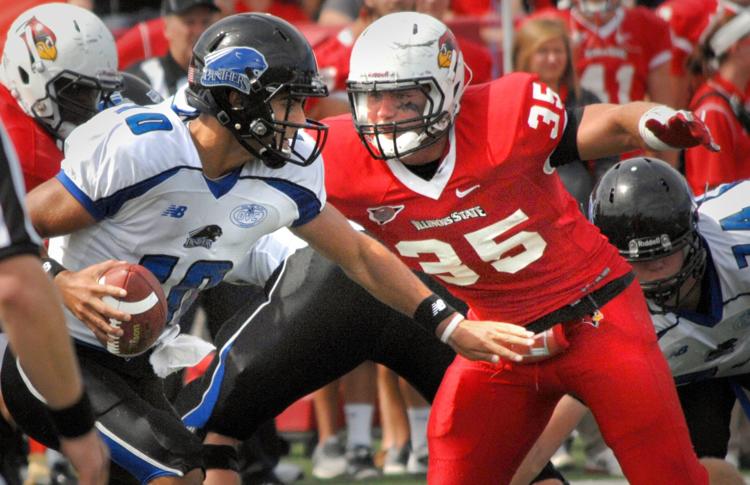 Dalton Keene, DL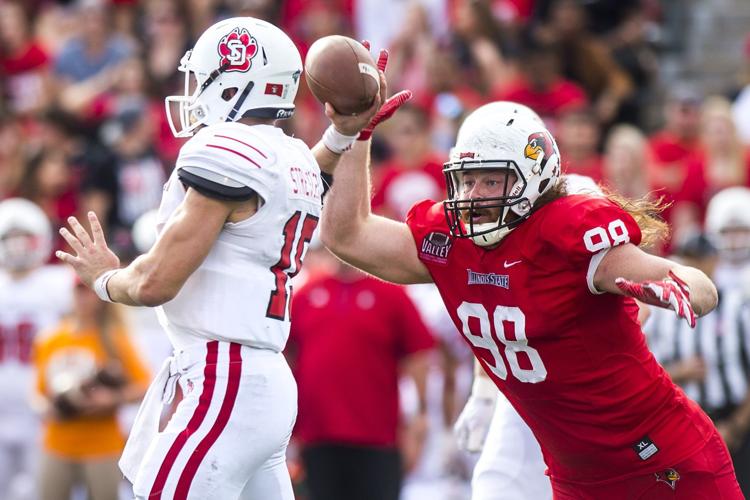 Romeo McKnight, DL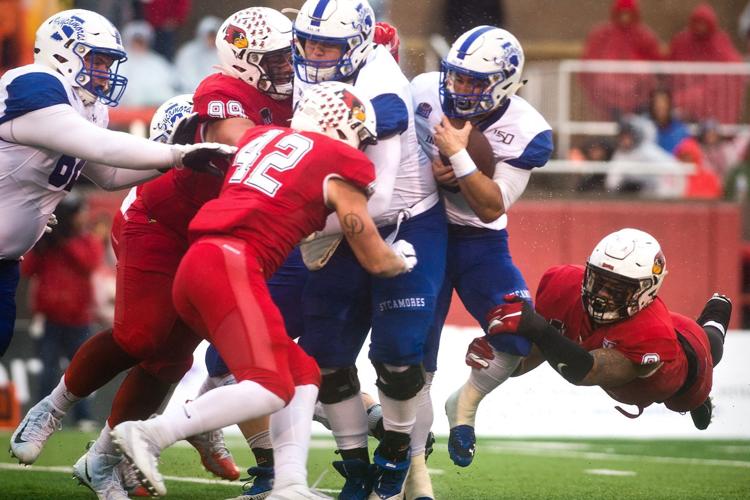 Eric Brunner, DL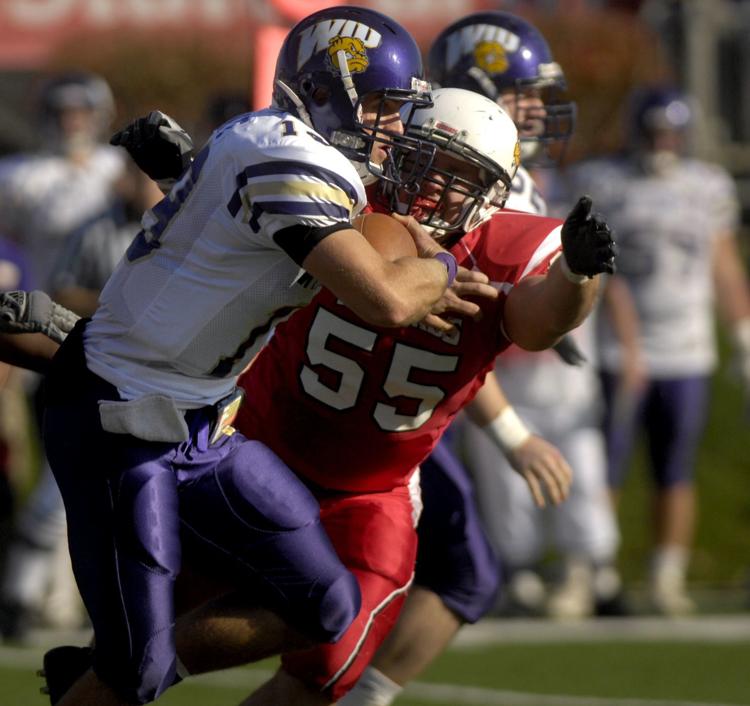 Nate Palmer, DL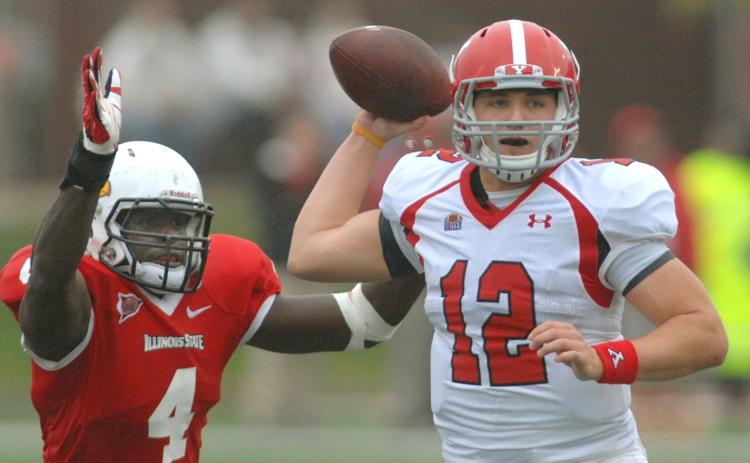 Pat Meehan, LB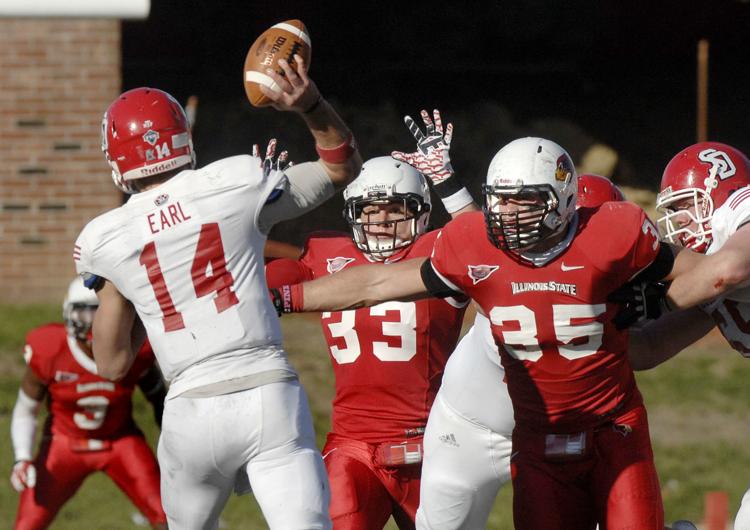 Alex Donnelly, LB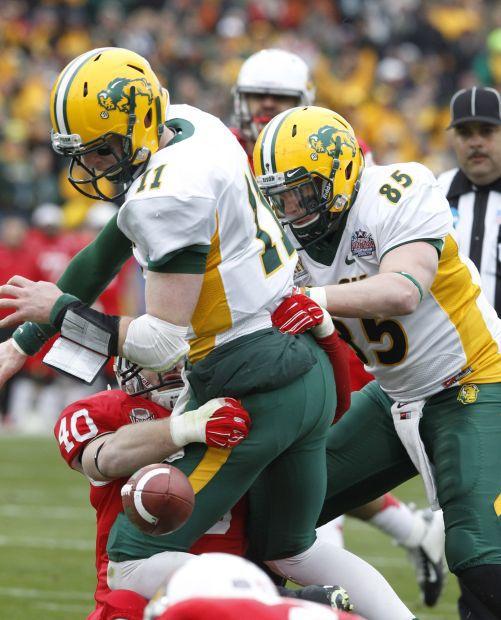 Mike Zimmer, LB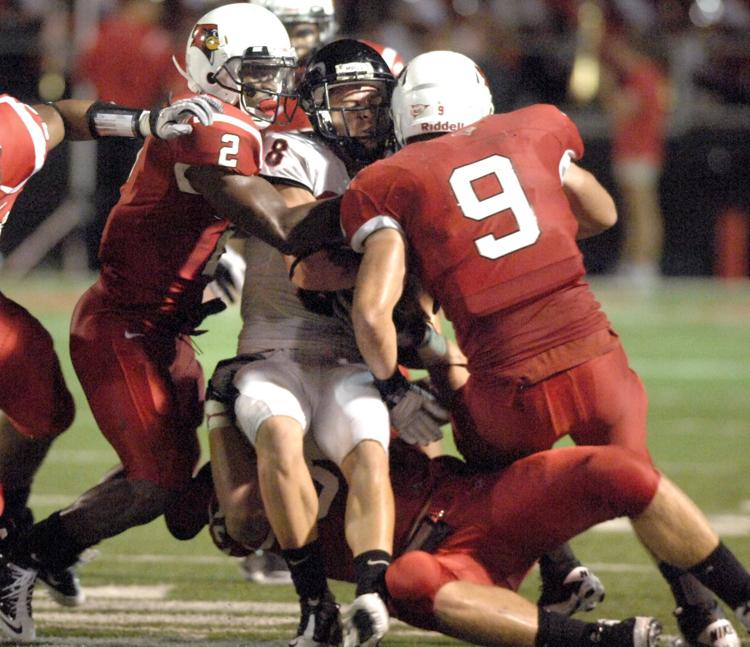 Josh Howe, LB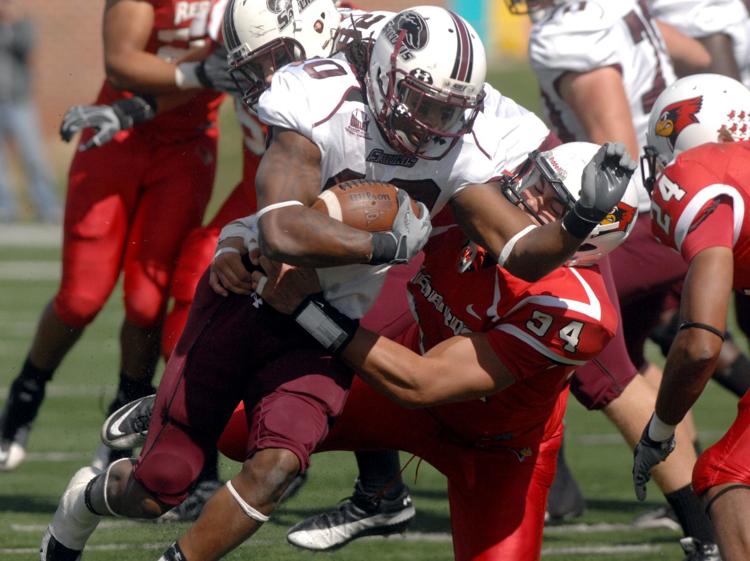 Mike Banks, DB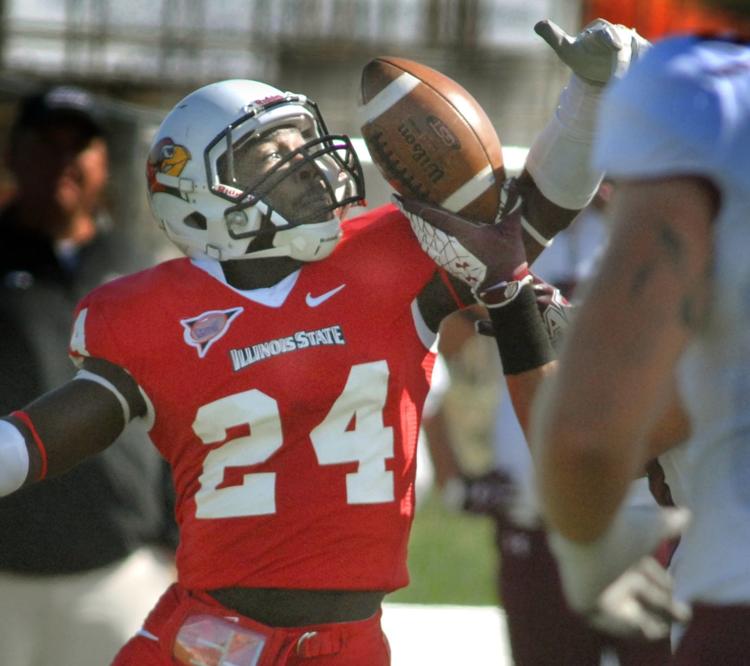 Dontae McCoy, DB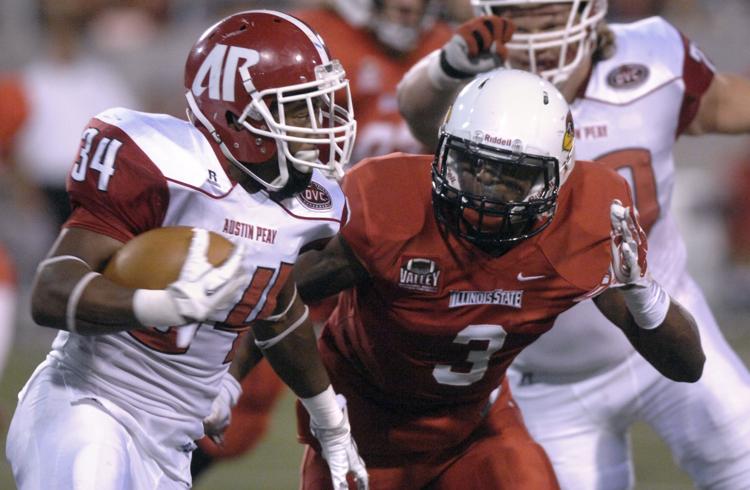 Davontae Harris, DB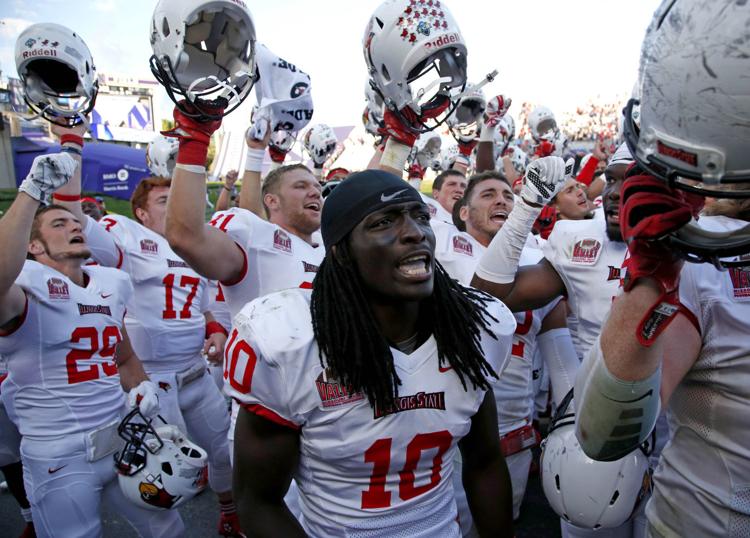 Luther Kirk, DB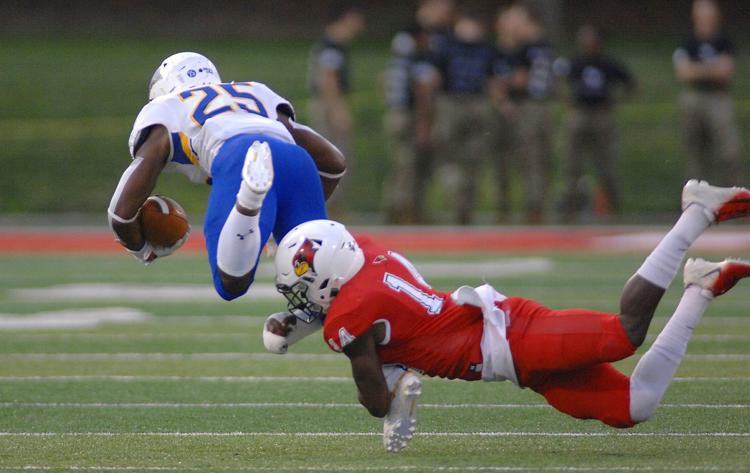 Devin Taylor, DB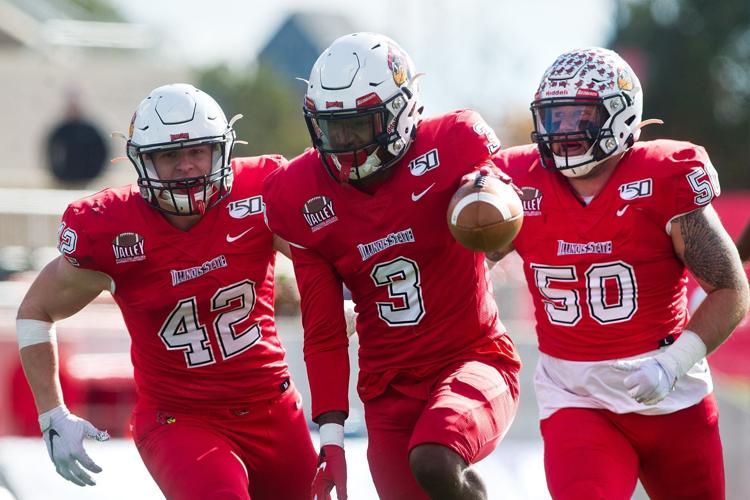 Ben Ericksen, DB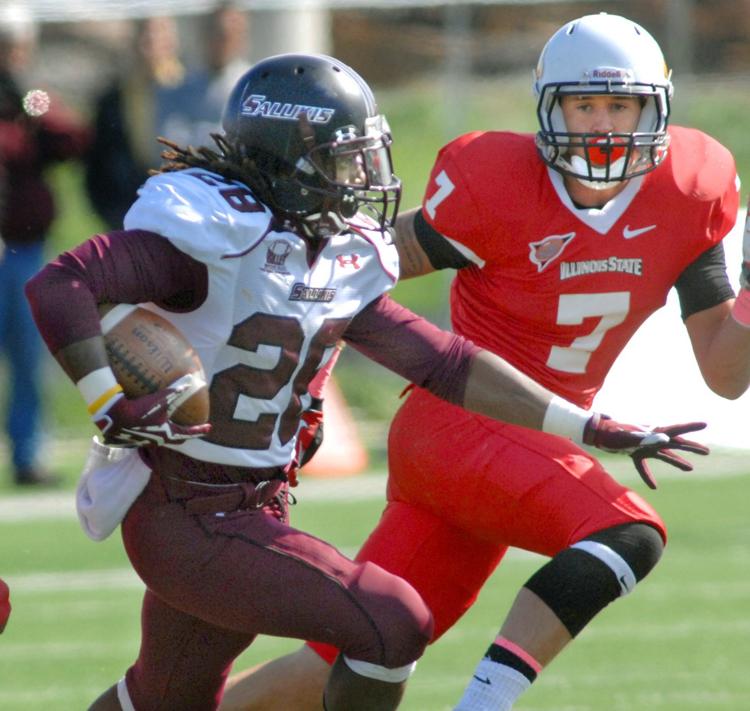 JT Bohlken, punter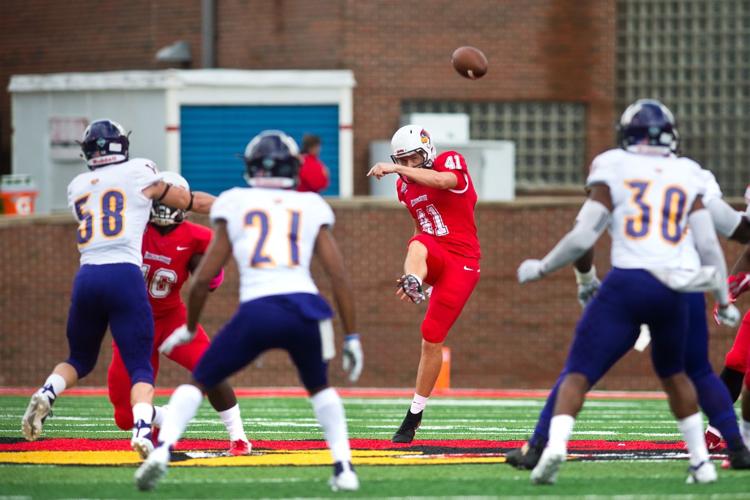 Sean Slattery, place-kicker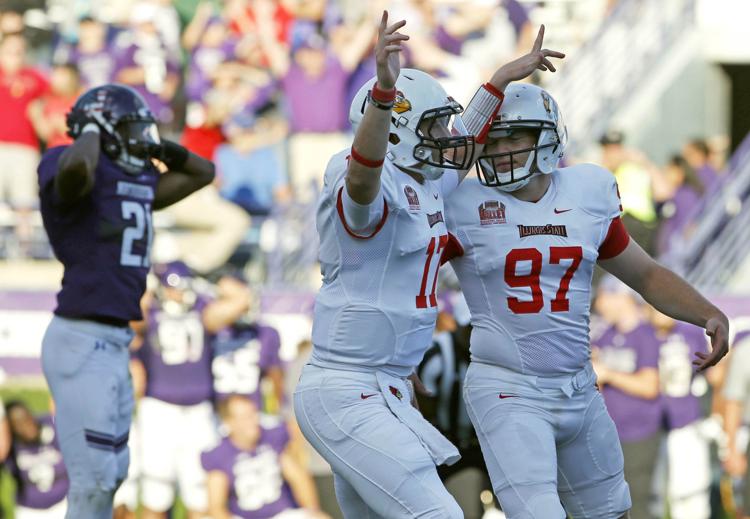 Josh Burch, kickoff returner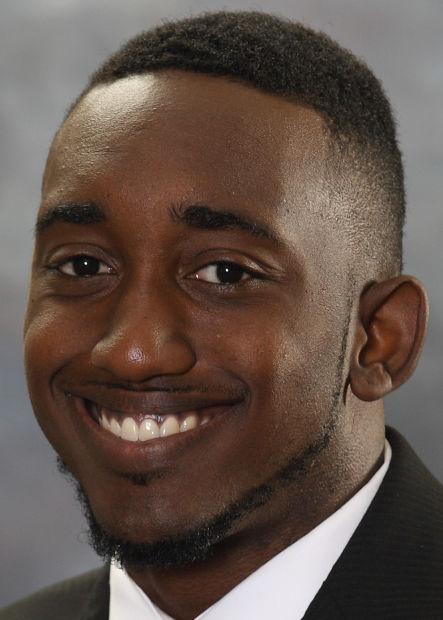 Anthony Warrum, punt returner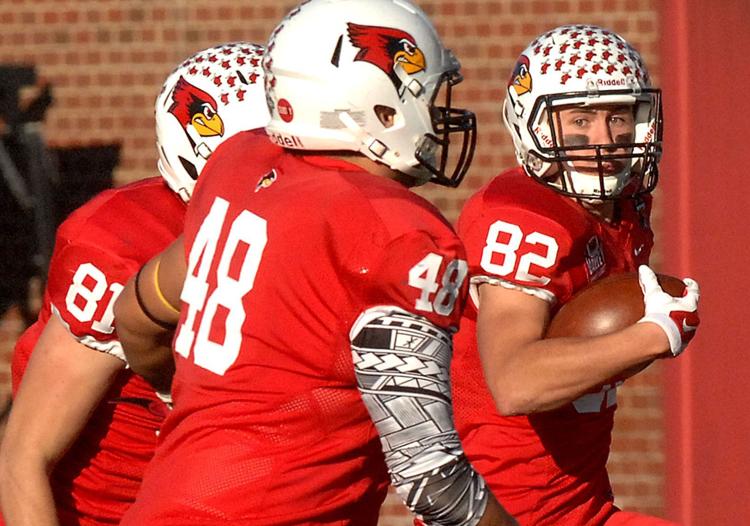 Chris Highland, long snapper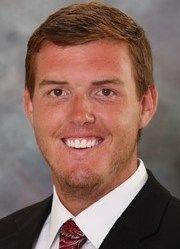 Contact Randy Reinhardt at (309) 820-3403. Follow him on Twitter: pg_reinhardt
Be the first to know
Get local news delivered to your inbox!