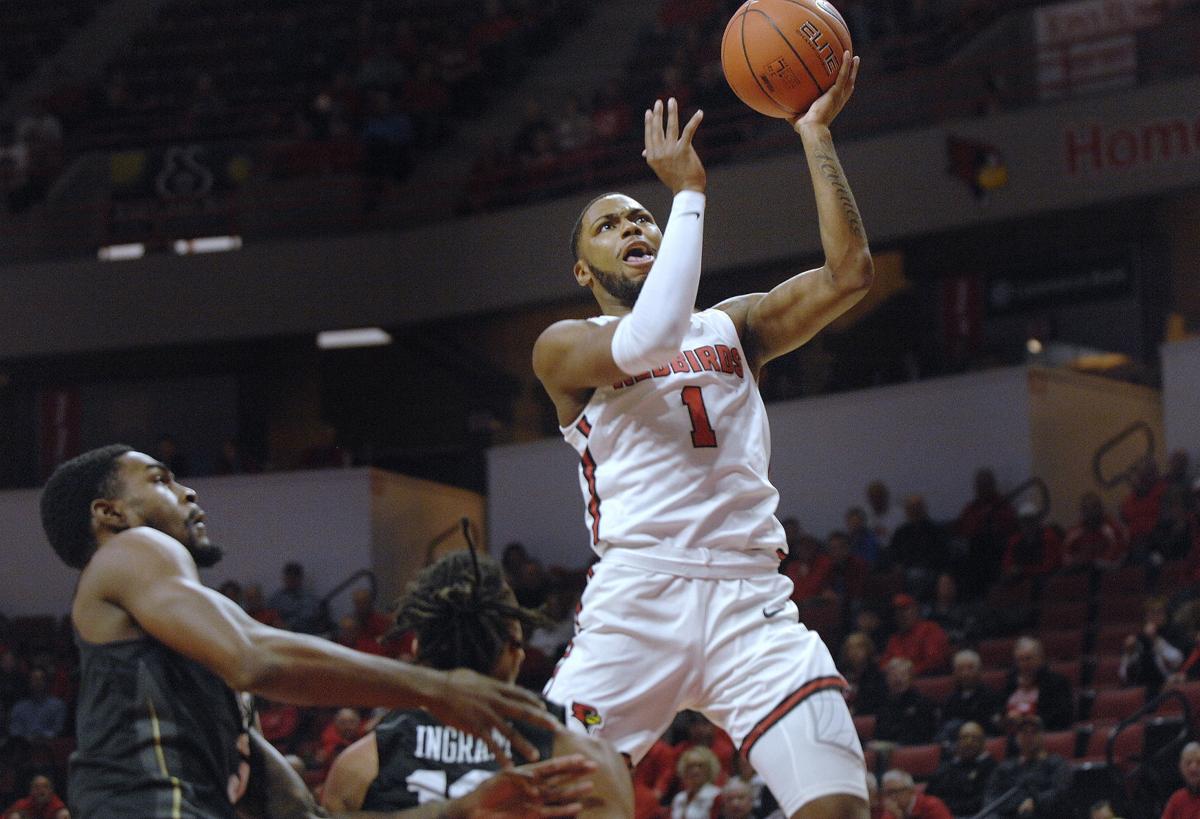 NORMAL — Three times in the second half, Illinois State's basketball team opened a nine-point lead Sunday at Redbird Arena.
And three times, Central Florida came right back on the next possession to score and show the Redbirds they weren't going away so easily.
"Our guys have big hearts," said UCF coach Johnny Dawkins.
Brandon Mahan's rebound basket with 25 seconds left gave the Knights a one-point lead. ISU had a chance to regain the lead at the end, but Zach Copeland's off-balance 3-pointer with five seconds left was short and the Knights earned a 67-65 victory before a crowd of 4,372.
Redbird head coach Dan Muller didn't find fault with his team's effort, especially holding the Knights to 41.4% shooting.
ISU received 51 points off the bench as Dedric Boyd scored a game-high 22, Matt Chastain added 12 in his first game back from a broken hand and freshman Antonio Reeves had 11.
"Offensive rebounds and some ball care issues cost us when we had the lead, basically the entire game," said Muller, as ISU committed 17 turnovers. "We had some guys not have their best offensive day. The starters went 6 of 28 (from the field), and you still have a chance to win and a shot to go up there. That's a pretty good testament to your bench."
A pair of 6-foot-11 players hurt the Redbirds. Collin Smith scored 18 points with six rebounds, while Avery Diggs had 10 points and seven rebounds, five on the offensive end. The Knights' bench also was productive with 42 points as Mahan added 17 and Darin Green 13.
"They just outrebounded us. They're a good team, big and long," said Boyd. "We didn't take care of the ball on the defensive end, especially with the rebounds."
ISU still had two chances after Mahan's basket. Chastain executed a perfect give and go with Copeland, but as Copeland went up for a layup his feet slipped and he was called for traveling with :14.2 showing.
The Redbirds forced a turnover when Keith Fisher III got a steal on a long inbound pass. The Redbirds, without a timeout, quickly got the ball down the court before Copeland launched a 3-pointer in front of ISU's bench. Mahan got the rebound and was fouled.
You have free articles remaining.
"We wanted to attack. We had a couple guys wide open," said Muller. "Zach is a big-shot taker and big-shot maker. We know that. He competed, but in that situation Dedric was open in the corner and Matt Chastain (was open). We didn't need a 3. It was only a one-point game."
Mahan got the rebound and was fouled. He missed the first free throw before making the second. Chastain attempted a halfcourt shot that was knocked out of his hand as the buzzer sounded and Muller pleaded for a foul.
"I don't know," said Chastain when asked if he was chopped. "There were a lot of things we did wrong in the course of the game that could have changed the outcome."
Muller agreed and didn't want to use the 21-10 foul discrepancy as an excuse.
"We had so many plays we could have and should have been made that would have won the game," he said. "We certainly take ownership of that loss."
Chastain did everything he could. The 6-6 junior from LeRoy played 27 minutes and also contributed six rebounds, four assists, three steals and two blocks. He made 5 of 7 field goal attempts, including 2 of 3 outside the line.
"I really didn't know what to expect coming in," said Chastain, who only had three double-digit scoring games last year in his first season with ISU. "I told Coach I would be ready for however much he needed me and however much I could help the team out."
Boyd and Reeves combined for 23 points in the first half as ISU ended on a 14-4 run to take a 34-25 lead at the intermission.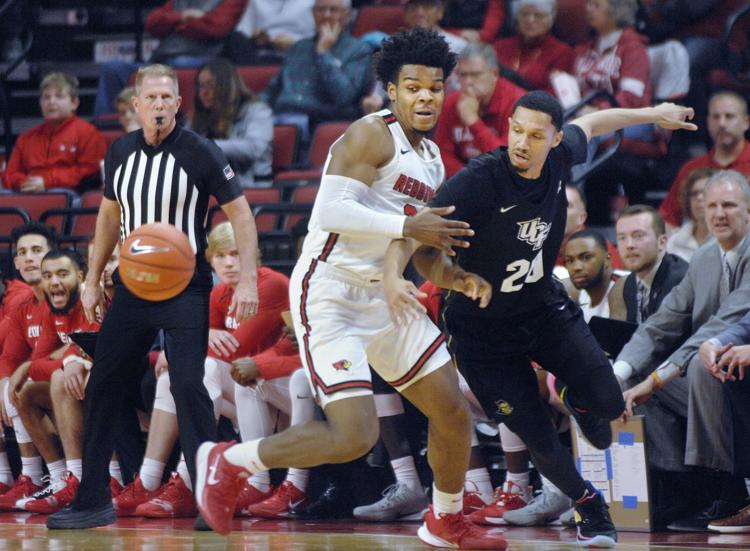 Ricky Torres' 3-pointer with 9:40 left gave the Redbirds a 50-41 advantage before Green answered on the other end from outside the arc. The Knights roared back and got within a point, but ISU assumed a 63-57 lead on Chastain's 3-pointer with 3:13 left. 
"I was proud of our guys," said Dawkins. "They showed maturity and stuck to the game plan. They kept fighting and gave us an opportunity to win at the end."
ISU faces Cincinnati at 4:45 p.m. Friday at the Paradise Jam in the U.S. Virgin Islands. The Redbirds play three games in the tourney.
Contact Jim Benson at (309) 820-3404. Follow him on Twitter: @pg_benson