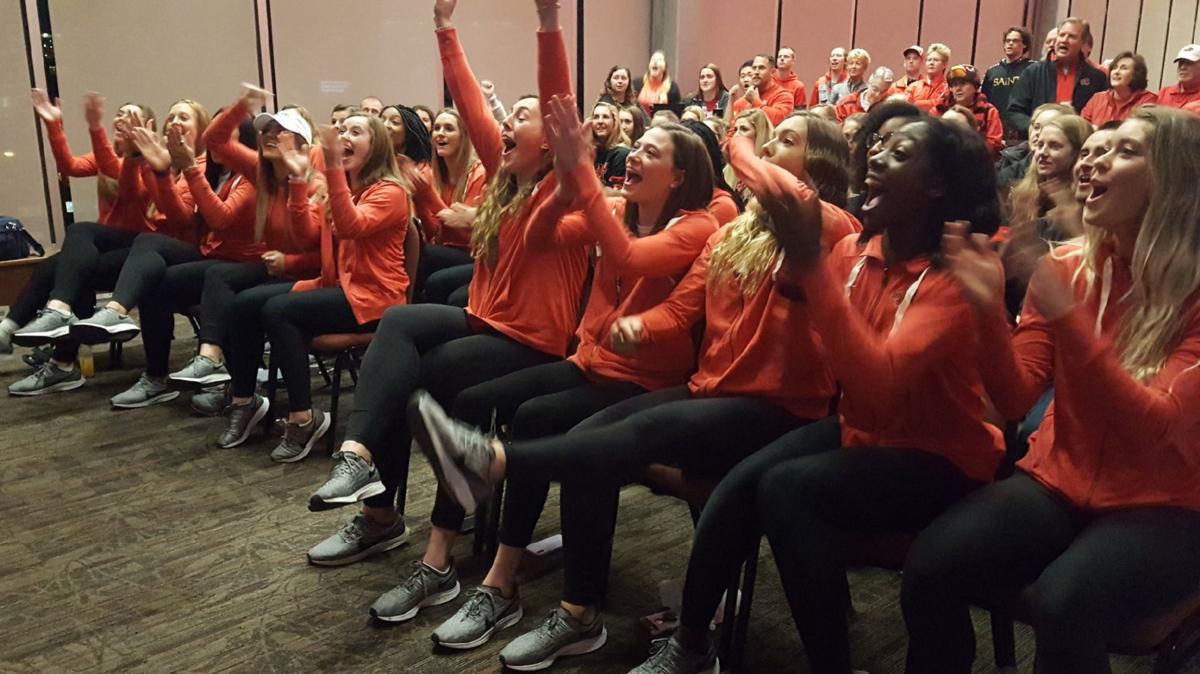 NORMAL — Illinois State's volleyball team overcame a big challenge by becoming the first No. 3 seed to win the Missouri Valley Conference Tournament, beating top-seed Northern Iowa in three sets on its home court for the title.
Now comes an even bigger obstacle.
The Redbirds (22-11) face Wisconsin (22-6), the No. 4 national seed and Big Ten Conference champion, in an NCAA Tournament first-round match at 7 p.m. Friday at UW Field House in Madison, Wis.
The other portion of the four-team sub-regional features UCLA (18-11) against Notre Dame (19-9) at 4:30 p.m. Friday.
The winners square off at 6 p.m. Saturday looking for a spot in the regional semifinals and an opportunity to advance to the Division I Women's Volleyball Championship final site in Pittsburgh. 
You have free articles remaining.
The NCAA field was announced Sunday night on ESPNU as the ISU players and fans gathered for a watch party in the Hancock Stadium Club. 
The Redbirds earned their 11th MVC Tournament title Saturday as setter Stef Jankiewicz was named the championship's Most Valuable Player, while outside hitters Kaylee Martin and Sarah Kushner each earned a spot on the All-Tournament Team.
ISU carries an eight-match win streak into the NCAA Tournament and boast a trio of all-conference performers in Jankiewicz, Martin and Sydney Holt.
This will be ISU's 15th appearance in the NCAA Tournament. The Redbirds are 3-14 in previous trips. The Redbirds are making their first repeat appearance since the 1997-98 seasons, after earning the program's fourth at-large bid in 2018 as the MVC regular-season champions.
The Redbirds' last victory in the tournament was in 2014 when ISU battled back from an 0-2 deficit against Marquette for its first post-season tournament win since 1996. ISU fell to Wisconsin in the second round.
Wisconsin will be making its 23rd NCAA Tournament appearance, holding a 46-22 all-time record. Last season, the Badgers advanced to the Elite Eight, defeating Green Bay, Pepperdine and San Diego before falling to Illinois in four sets.
Northern Iowa also was selected to the NCAA Tournament as an at-large team. The Panthers face Missouri in a first-round match at Lincoln, Neb.