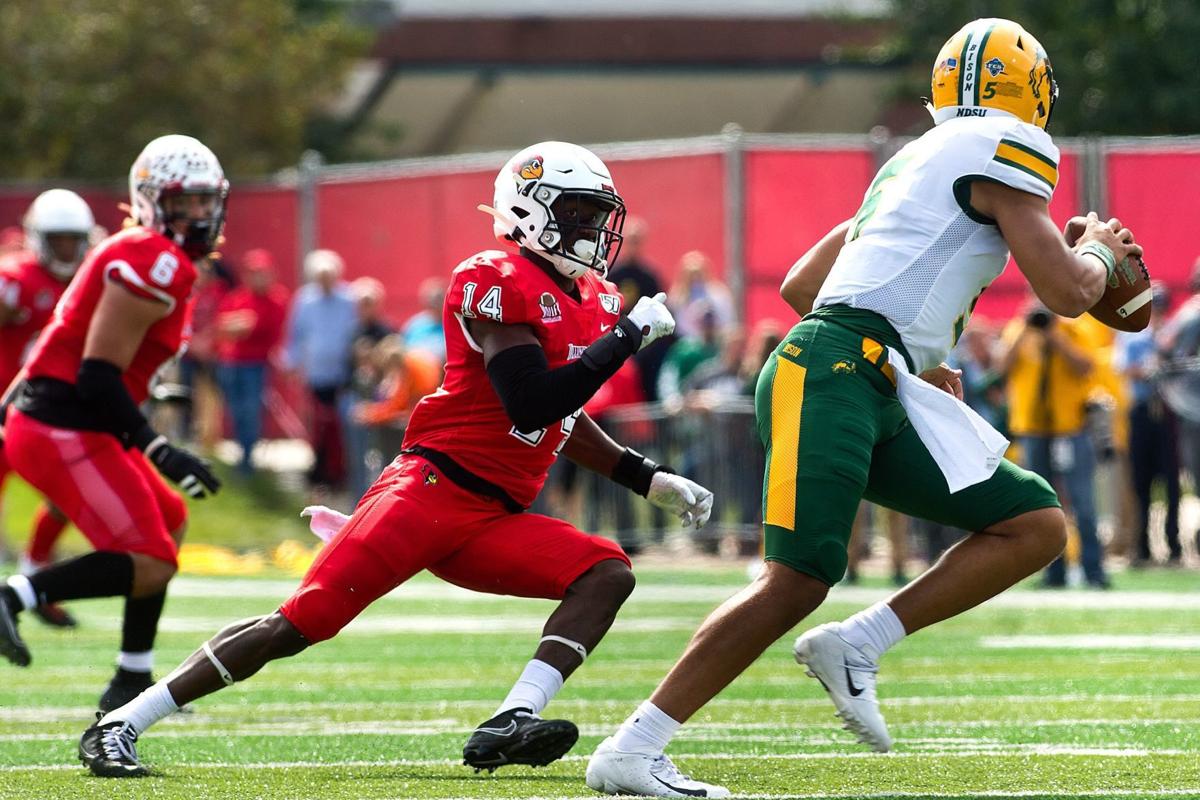 FARGO, N.D. — Voices began addressing the Illinois State football team shortly after the Redbirds' second-round FCS playoff victory over Central Arkansas, some in the form of a whisper and some in a scream.
Pundits declared ISU a heavy underdog by as much as three touchdowns or even more. Other observers pointed out what the Redbirds already knew. North Dakota State has been practically unbeatable the past eight seasons while winning seven national championships.
Still others declared ISU can't possibly overcome an NDSU team on its own home field after the Redbirds were handled by the Bison, 37-3, on Oct. 5 at Hancock Stadium.
No. 13-ranked ISU gets the opportunity to speak for itself Saturday when the Redbirds visit the always raucous Fargodome for an 11 a.m. quarterfinal matchup with the top-ranked Bison. The game will be nationally televised by ESPN.
"We're a different team now, particularly offensively," ISU coach Brock Spack said. "We look confident. We've played really well the last couple weeks."
The 10-4 Redbirds' third road game of the playoffs and school-record ninth of the season comes after ISU disposed of No. 12 Southeast Missouri (24-6) and No. 9 Central Arkansas (24-14).
From ESPN's Bill Connelly on this weekend's FCS playoff quarterfinals: "Basically, what you'll be watching on Friday evening and Saturday will be better than a lot of what you'll see in the early stages of bowl season."

— Randy Reinhardt (@Pg_Reinhardt) December 13, 2019
"They are confident right now. They've got a couple big wins back to back," said Bison coach Matt Entz. "I'm not surprised a Brock Spack team is really good on defense. They will come in here ready to play."
NDSU is 13-0 and has won an FCS-record 34 straight games. The Bison are 81-6 at home since 2010, including a 25-1 mark in the playoffs, and have won 26 consecutive games at the Fargodome.
"That was eight weeks ago. The score reflected that it wasn't a very good game for us," ISU linebacker Ty DeForest said of the previous matchup with NDSU. "Since then we've obviously figured some good things out. Not having a bye in the playoffs and being considered one of the last couple teams in really lit a spark. It's been good for us."
The Redbirds have thrived behind an awe-inspiring performance from senior tailback James Robinson, who has rushed for 507 yards in two playoff games.
"James Robinson is a really good football player. We've got a lot of good football players, too," said Bison safety James Hendricks. "We have to get ready for another physical game. It will take a group effort on both sides of the ball."
Both quarterbacks are redshirt freshmen, but the resumes are quite disparate. Bison signal-caller Trey Lance is the national Freshman of the Year and a top four finalist for the Walter Payton Award. Lance has completed 68.5% of his passes for 2,356 yards, 25 touchdowns and a remarkable zero interceptions.
Lance is a dual threat with 829 rushing yards.
You have free articles remaining.
"He's been dynamite," Spack said. "He's a long, wiry guy, hard to tackle. He can run, but I'm almost more impressed with his arm talent. He's so accurate when he throws."
Redbird quarterback Bryce Jefferson became ISU's starter after the regular-season finale and has delivered two solid games of managing the offense while showing accuracy on his limited passing attempts.
Jefferson will make his third start before a typically loud crowd eager to disrupt his concentration.
"It's going to be a different animal there. That crowd is insane," Jefferson said. "Everybody being together and making sure we're all on the same page, and I think we'll be fine. Those two games under my belt give me confidence I can go out there and perform."
Jefferson and the Redbirds will encounter a Bison defense that ranks first nationally in pass defense (140.8 yards) and scoring defense (12.3 points) and second in total defense (273.5 yards).
NDSU features Missouri Valley Football Conference Defensive Player of the Year end Derrek Tuszka (11½ sacks), linebacker Jackson Hankey (team-high 91 tackles) and strong safety Michael Tutsie (five interceptions).
"They are the best team in this division of football," Redbird receiver Andrew Edgar said. "We have a big challenge, but I think we'll be ready. We're playing with a lot of confidence."
Fourth in scoring defense (16.5) and 12th in total defense (307.1), ISU faces an NDSU offense that has more than twice as many runs as it does pass attempts.
Ty Brooks (853 yards), Adam Cofield (695) and Kobe Johnson (602) join Lance to give the Bison four rushers over 600 yards.
"We've got to defend the formation and the position more than the guys. They all have very good speed," said Spack. "They attack you a lot of different ways on the ground. They are really good that way, and their play action (pass) game is very good."
ISU has lost eight straight games to NDSU. But DeForest is embracing the challenge more than lamenting the difficulty of the assignment.
"We're probably the luckiest team in the country," DeForest said, "getting to go up there and play the No. 1 team at their place."
100619-blm-spt-5isufoot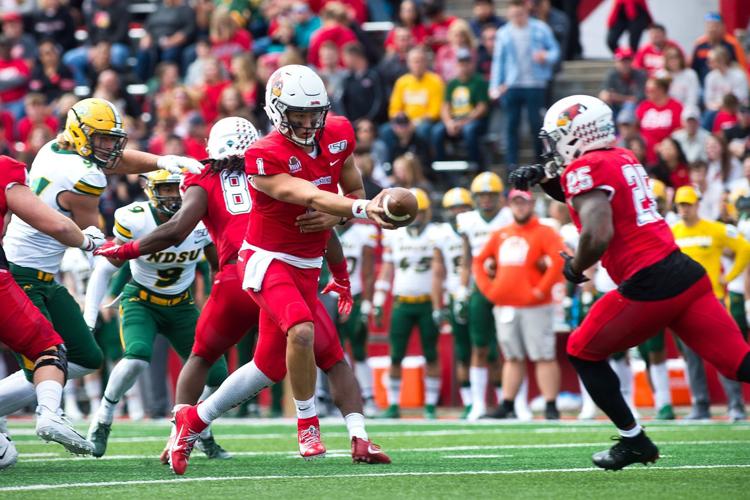 100619-blm-spt-11isufoot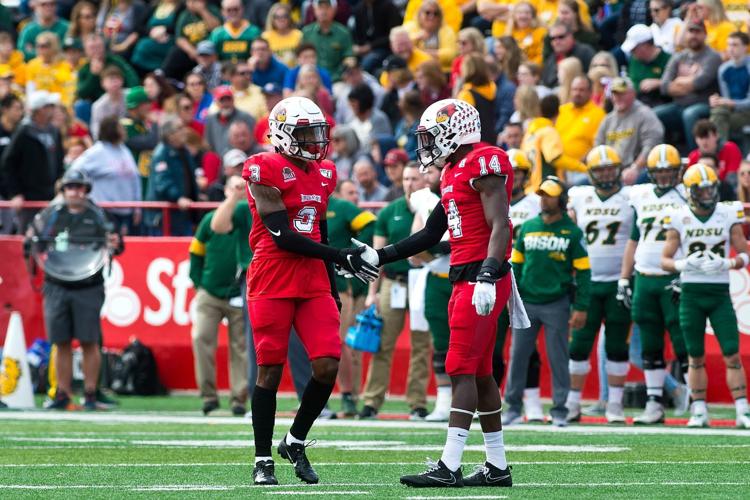 100619-blm-spt-2isufoot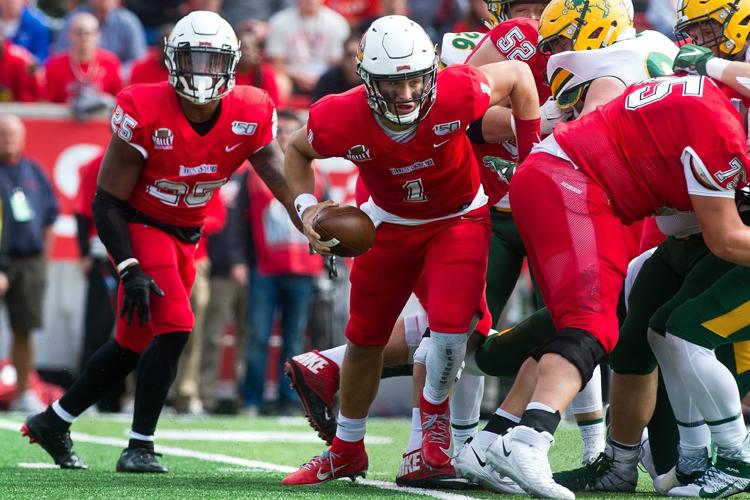 100619-blm-spt-6isufoot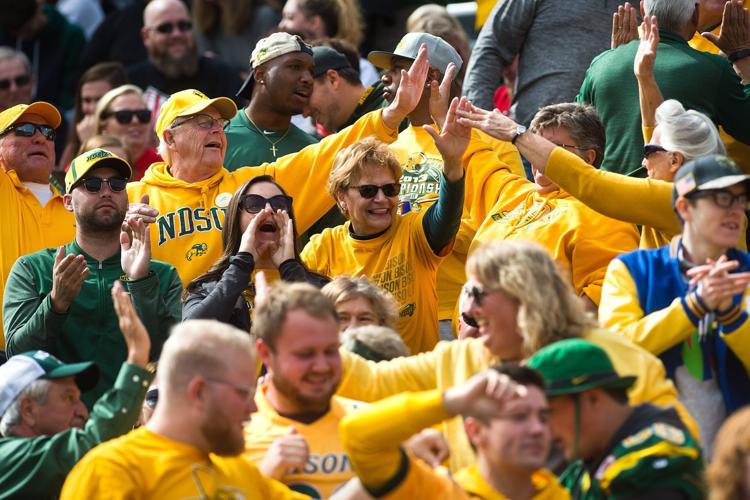 100619-blm-spt-7isufoot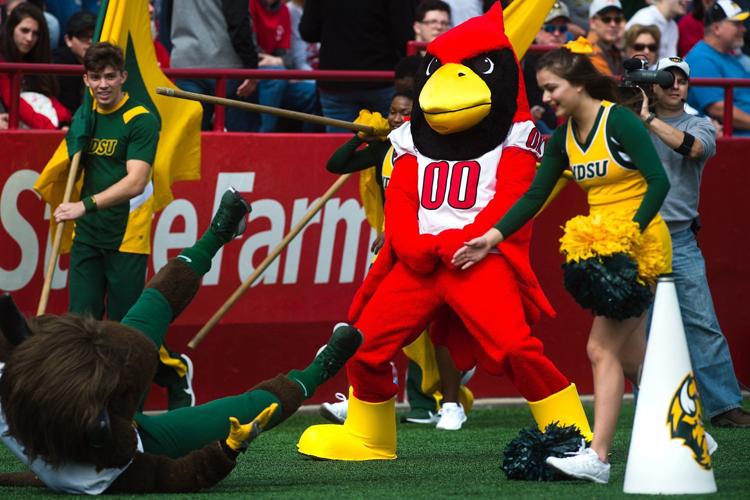 100619-blm-spt-8isufoot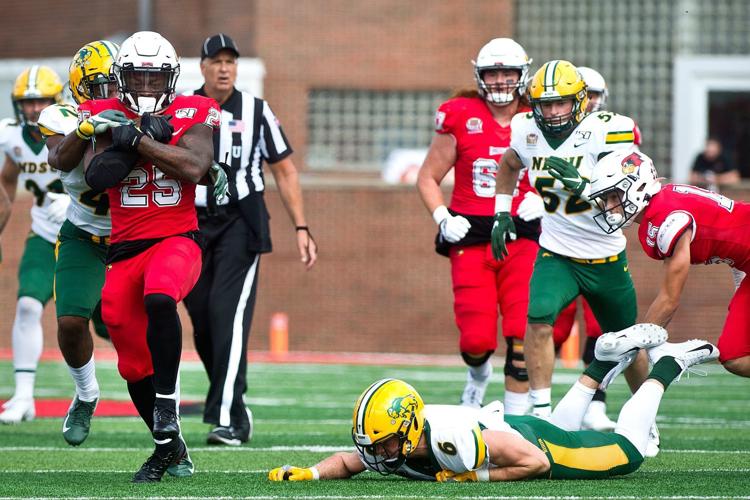 100619-blm-spt-3isufoot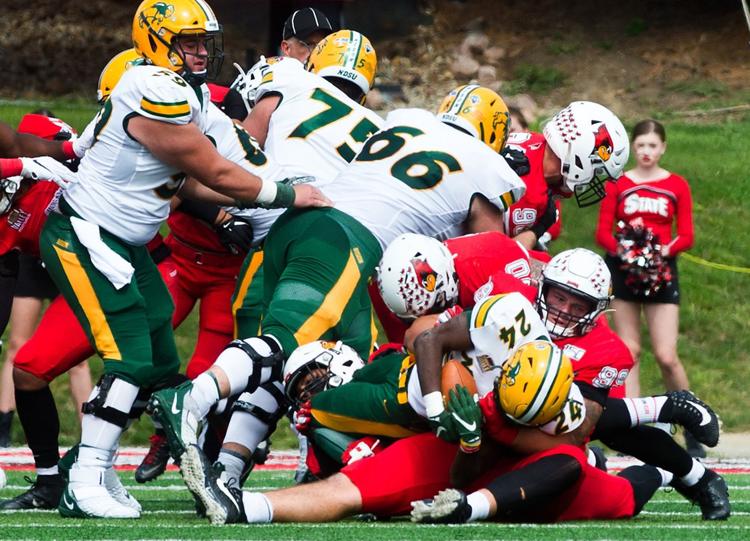 100619-blm-spt-9isufoot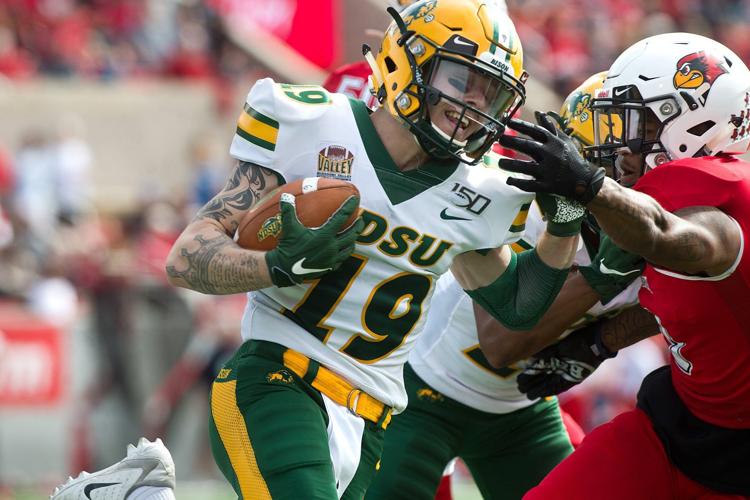 100619-blm-spt-10isufoot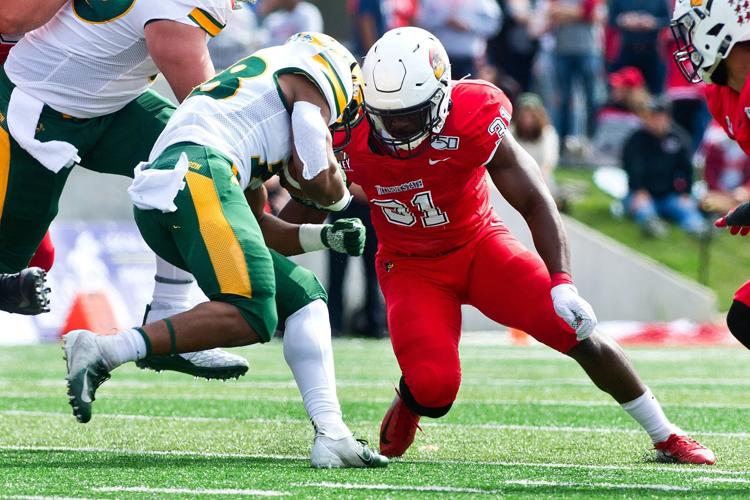 100619-blm-spt-12isufoot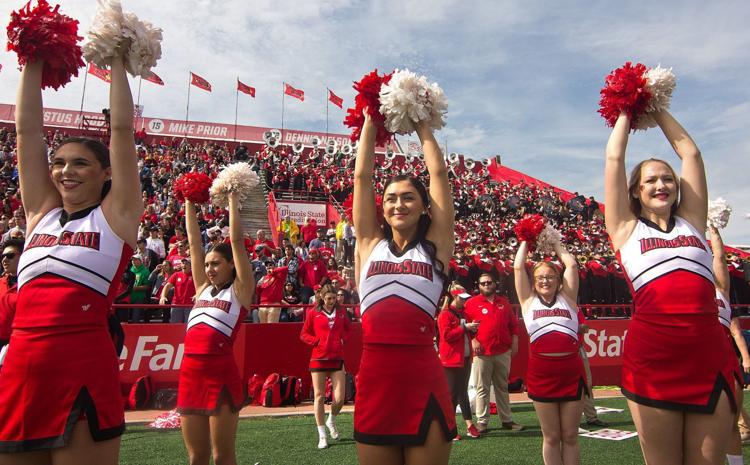 100619-blm-spt-1isufoot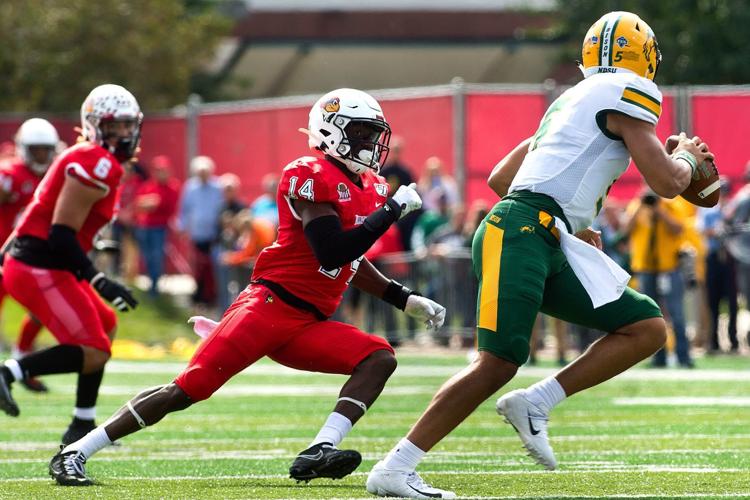 100619-blm-spt-13isufoot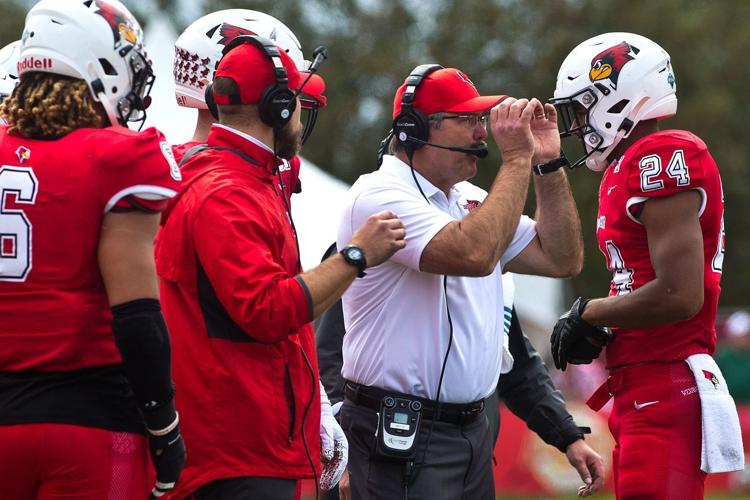 100619-blm-spt-4isufoot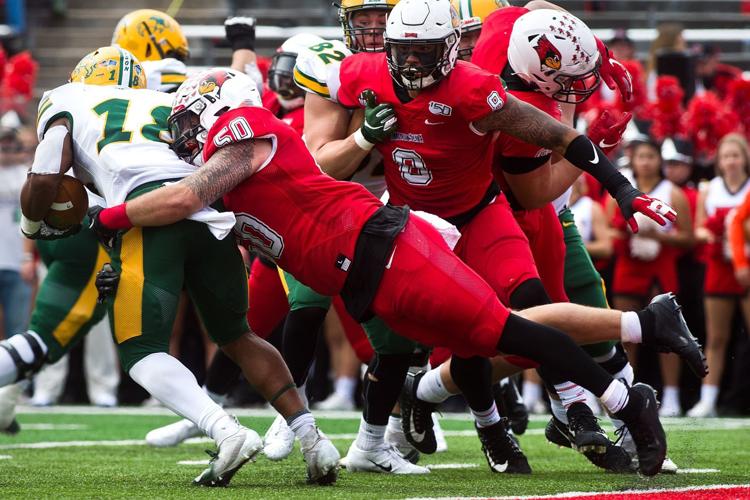 Randy Reinhardt's favorite stories of 2019
Here are a few of the stories I really enjoyed bringing to our readers in 2019.
Contact Randy Reinhardt at (309) 820-3403. Follow him on Twitter for game updates: @Pg_Reinhardt