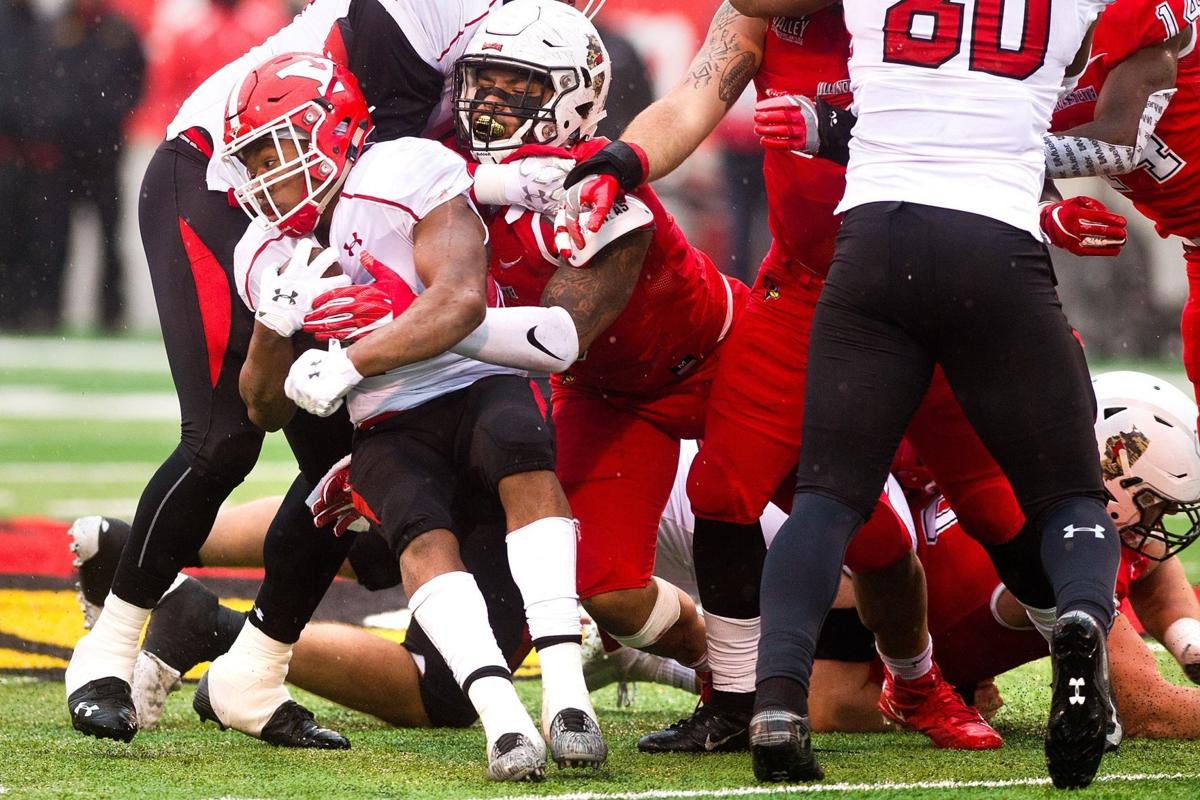 NORMAL — Illinois State takes on Missouri State at noon Saturday at Hancock Stadium in its 11th game of the year. Last season, ISU faced Missouri State in the fourth scheduled contest.
Redbirds coach Brock Spack wants his team to recognize what might not be an obvious similarity.
"We play them after a big win on the road," Spack said.
In 2018, ISU traveled to Colorado State and knocked off the FBS Rams before being upset the next week at Missouri State. Last week, the Redbirds secured a huge Missouri Valley Football Conference win over then-No. 4 ranked South Dakota State.
Up to a No.7 national ranking, ISU carries a 7-3 overall record and a 4-2 MVFC mark into its Senior Day knowing an eighth win would almost certainly lock up an at-large berth in the FCS playoffs.
The Redbirds close the regular season on Nov. 23 at Youngstown State.
"There's no let off. We know what happened last year," said ISU defensive end Romeo McKnight. "I think that's on everyone's minds. It's a big game and we know we've got to win it."
Missouri State is 1-8 and 1-5 in the Valley. The Bears have lost five straight since downing Western Illinois on Oct. 5 and have been outscored, 168-44, over that span.
"When you've won one game, you learn from the negatives and teach from the negatives. But you encourage the positives," Missouri State coach Dave Steckel said. "From the neck down, we're pretty good. We lose our focus and give up big plays."
The Bears are last in the 10-team MVFC in scoring offense (14.9 points), scoring defense (36.6), total offense (270.9 yards) and rushing offense (62.3).
Donovan Daniels, who averages 1.9 yards per carry, is Missouri State's top rusher with 154 yards. Bears' quarterback Peyton Huslig is a third-year starter who has passed for 1,877 yards, 14 touchdowns and eight interceptions.
"They run a lot of spread formations and get your defense to spread out," Spack said. "The quarterback does a good job of distributing the ball. He's an athletic guy."
Tight end Tanner Taula was ISU's leading receiver against South Dakota State with three catches for 47 yards. Four of ISU's 11 receptions went to tight ends.
"We still have a lot to play for," said Taula. "If we finish with two wins, we get a good playoff seeding and might have homefield advantage for the playoffs."
Tailback James Robinson, who is among four senior starters on offense with four on defense, is the Valley's rushing pacesetter with 1,079 yards. Robinson joins Marshaun Coprich, Willie Watts and Toby Davis as the only Redbirds with two 1,000-yard seasons.
ISU has won four straight road games since a loss at Northern Illinois in the season opener. Colorado State was the lone road victory for the entire 2018 season.
🏈 17 Illinois State University football photos from the archives
Angie Vallejo is pulled down by unidentified Illinois State tackler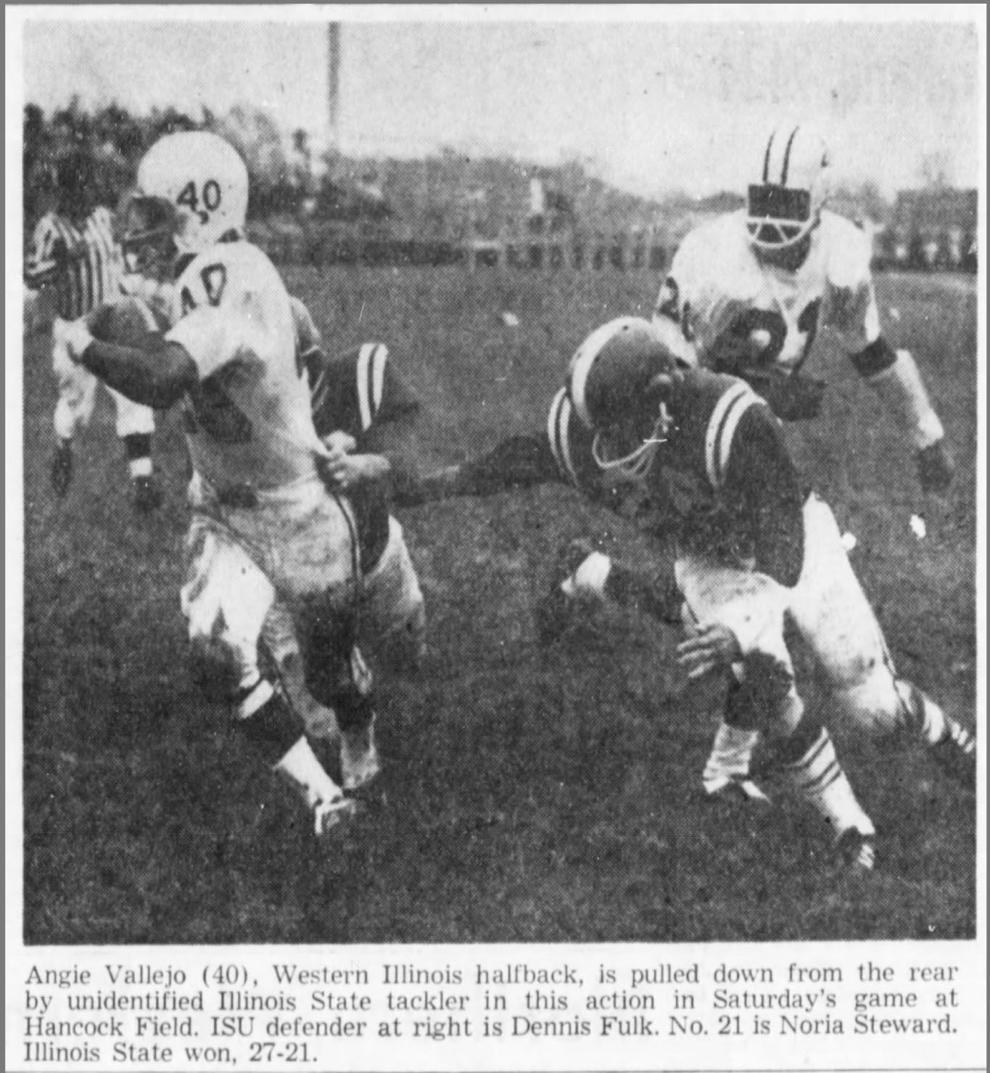 Ask a Pro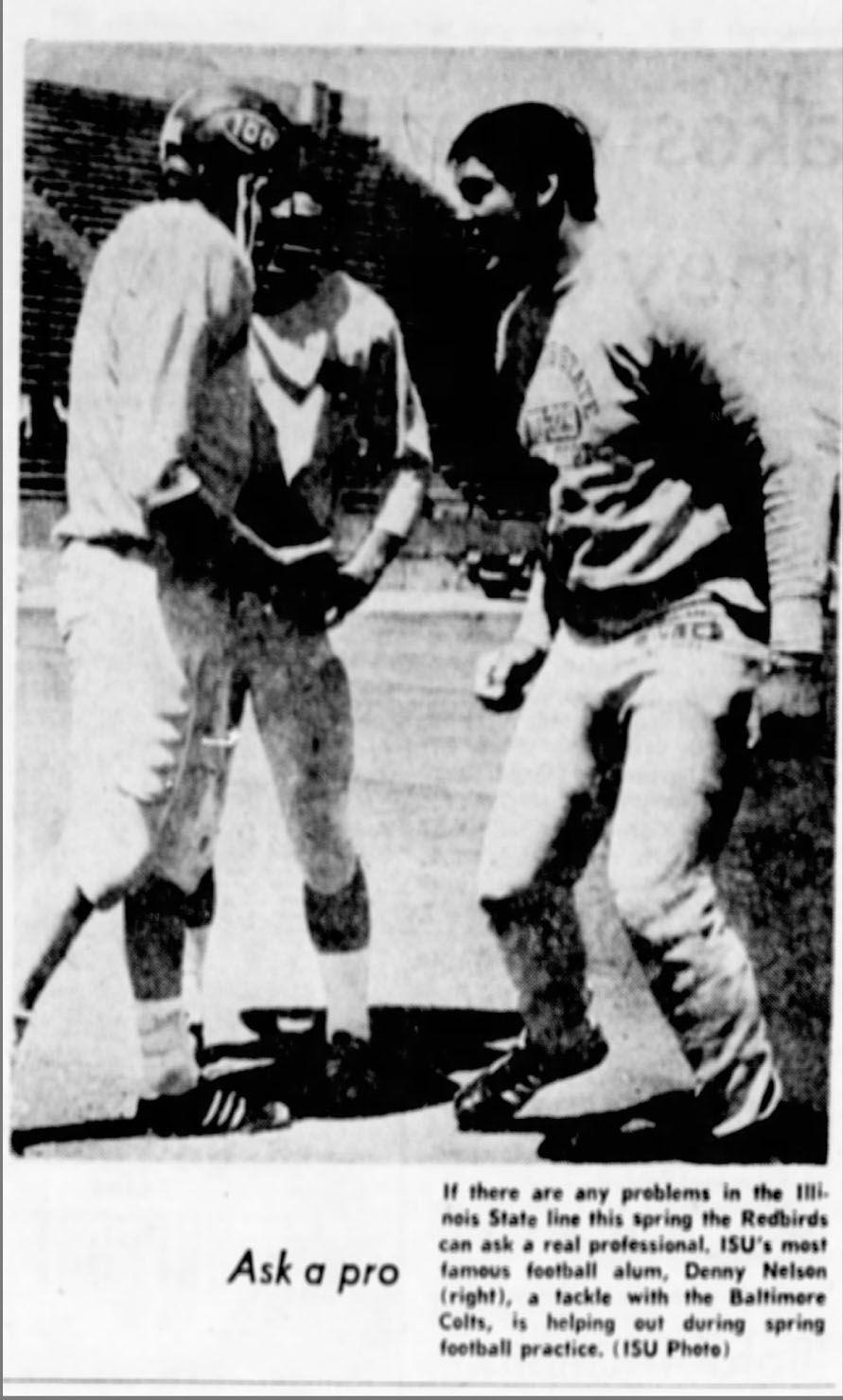 Bates Hooked for Tackle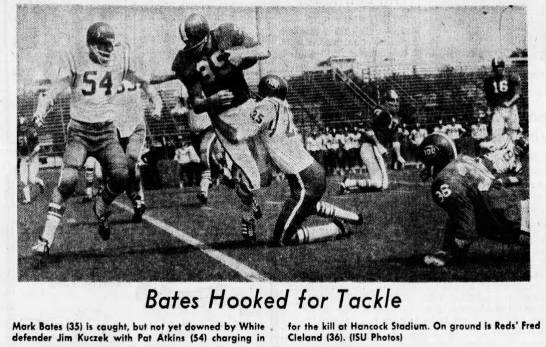 Captured Redbird
College bound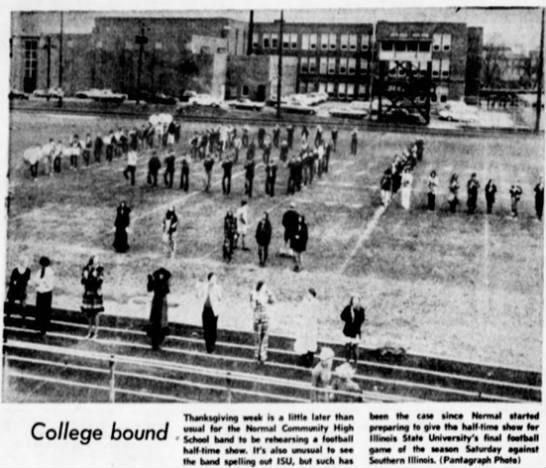 Coming through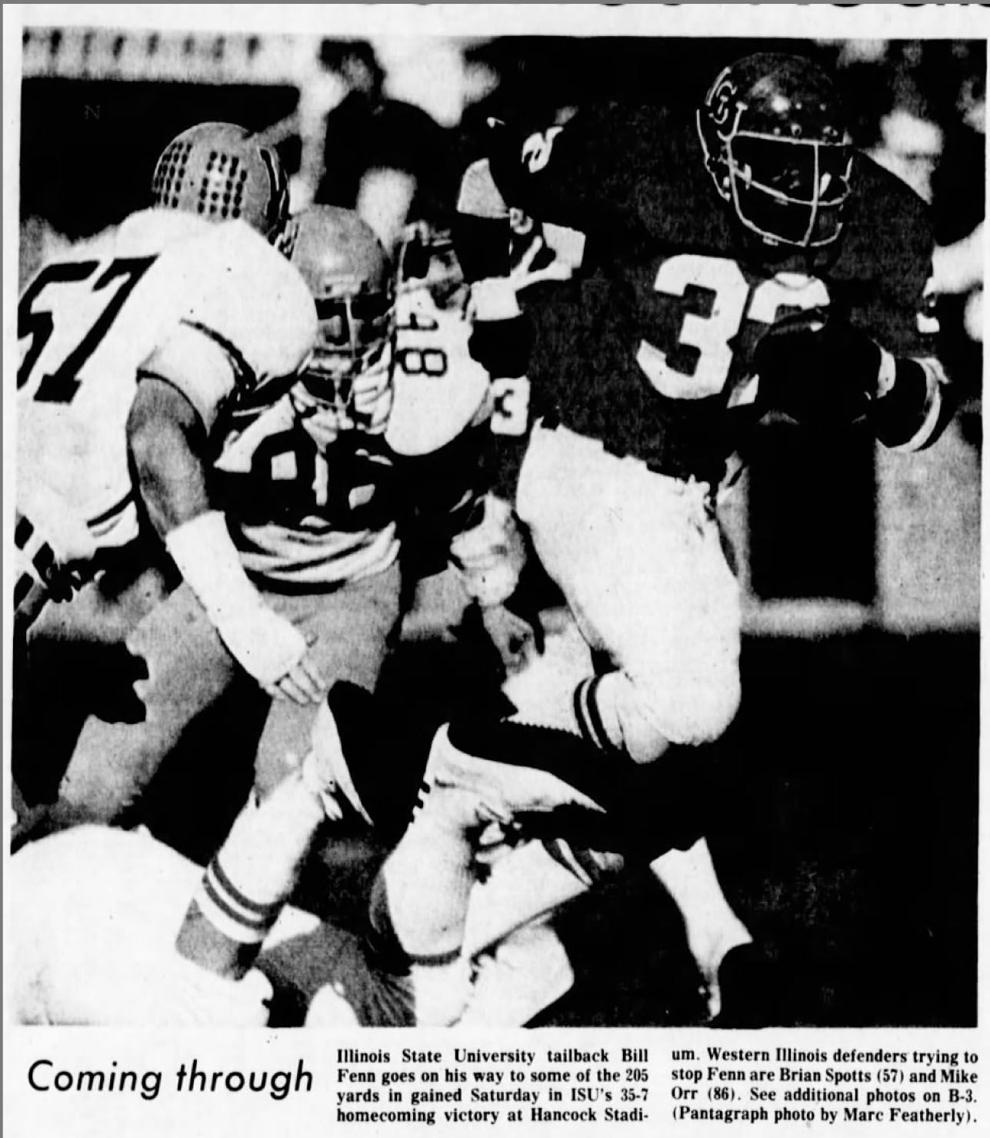 Forcing mistakes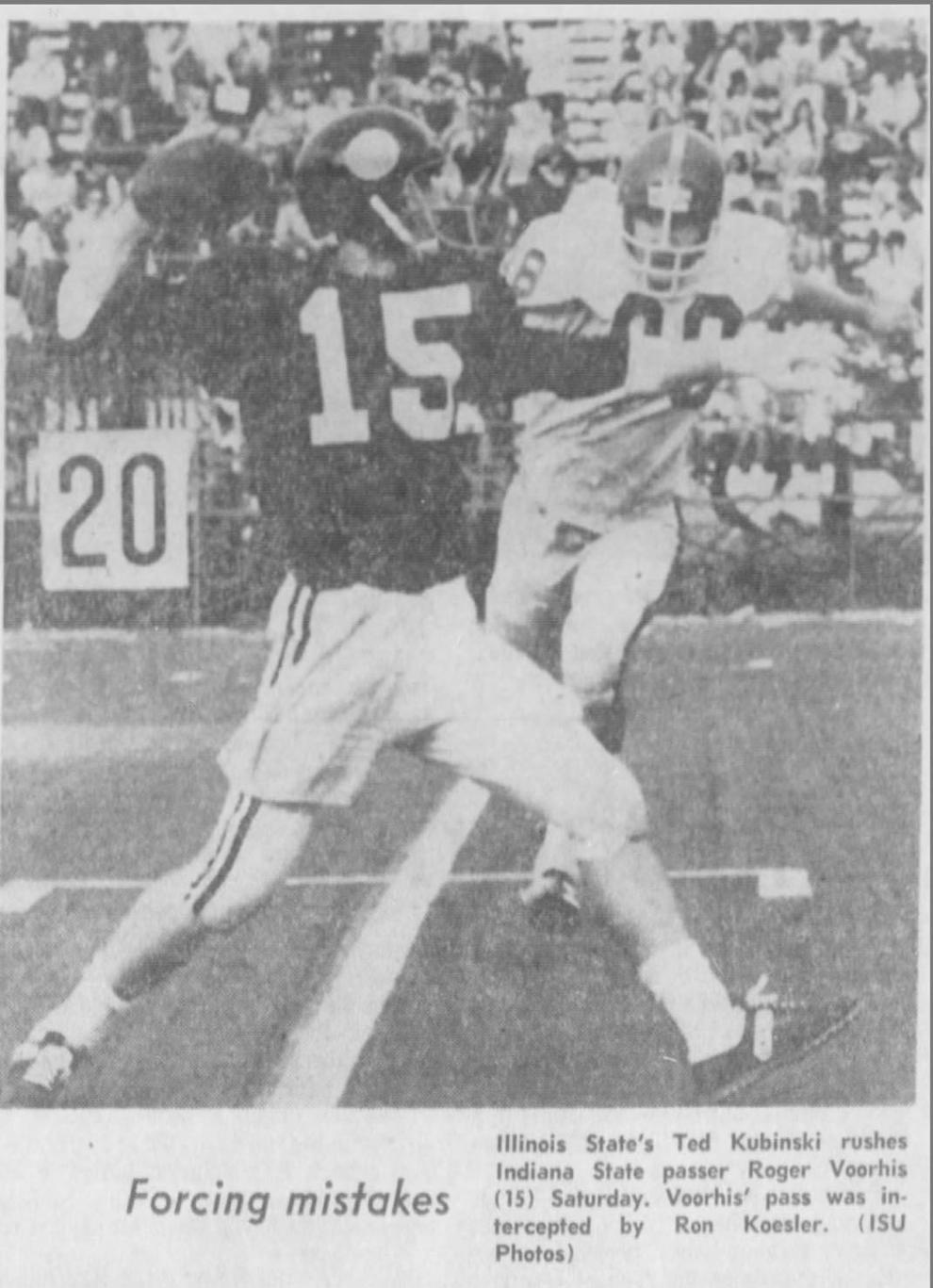 Illinois State University's John Rahn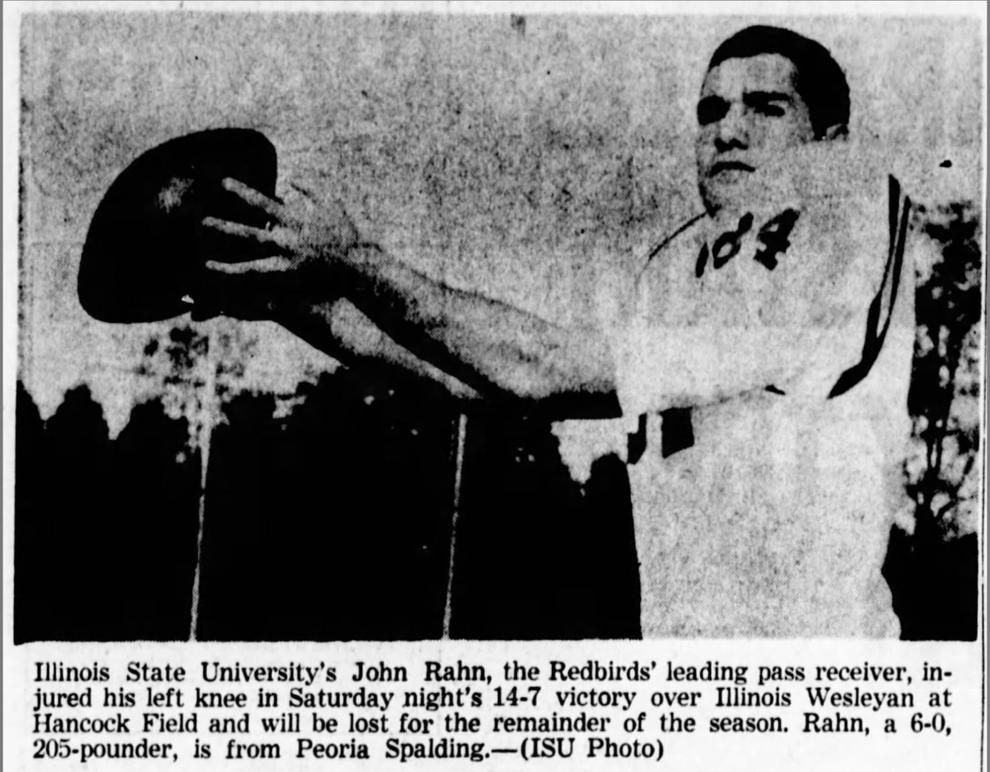 Making a point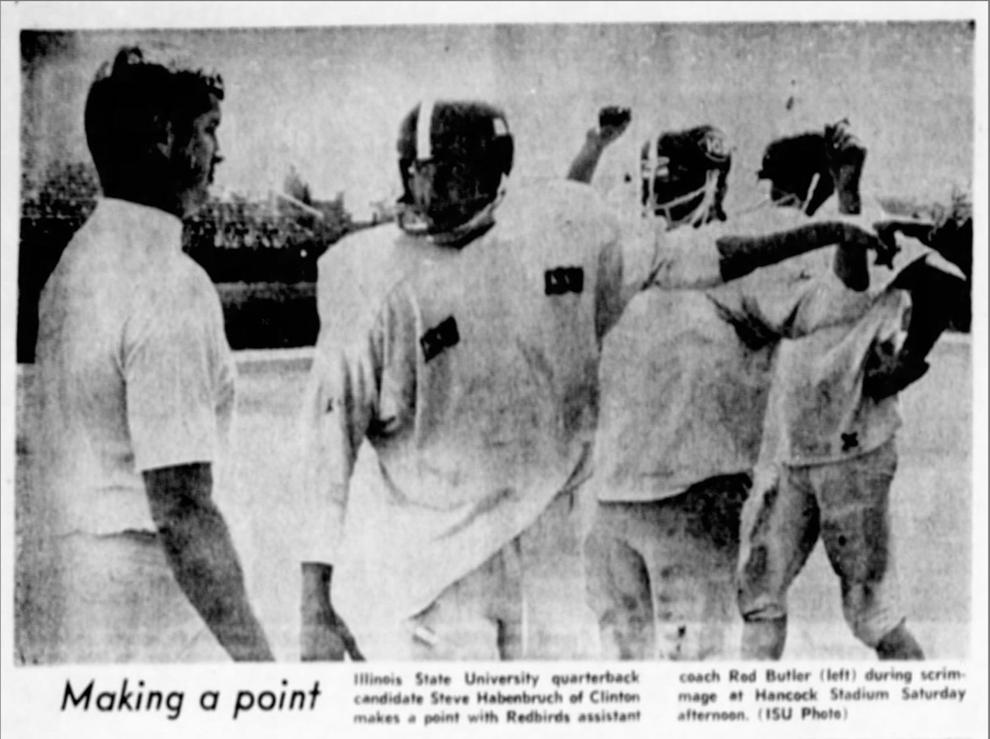 Optimism for future teams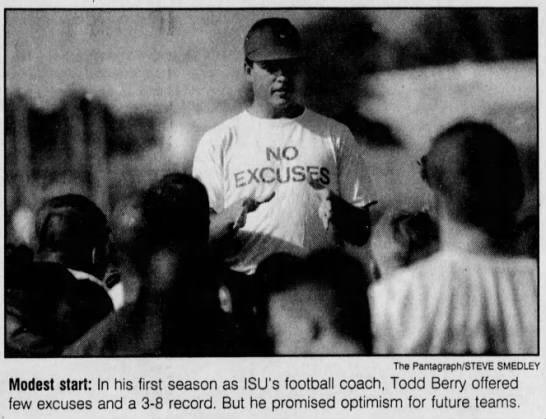 Redbird Stopped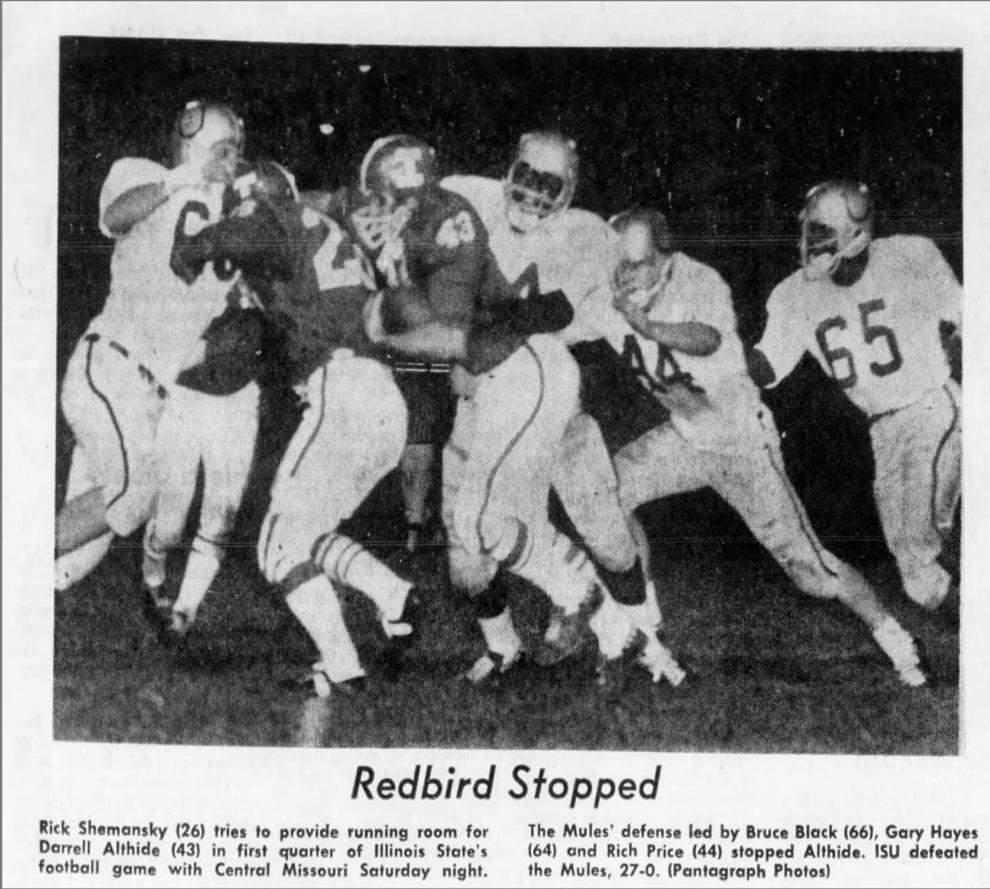 Redbirds' Deep Defenders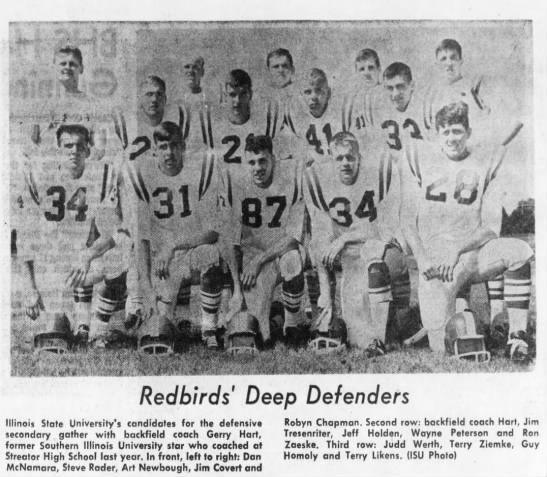 Redbirds, Get Their Kicks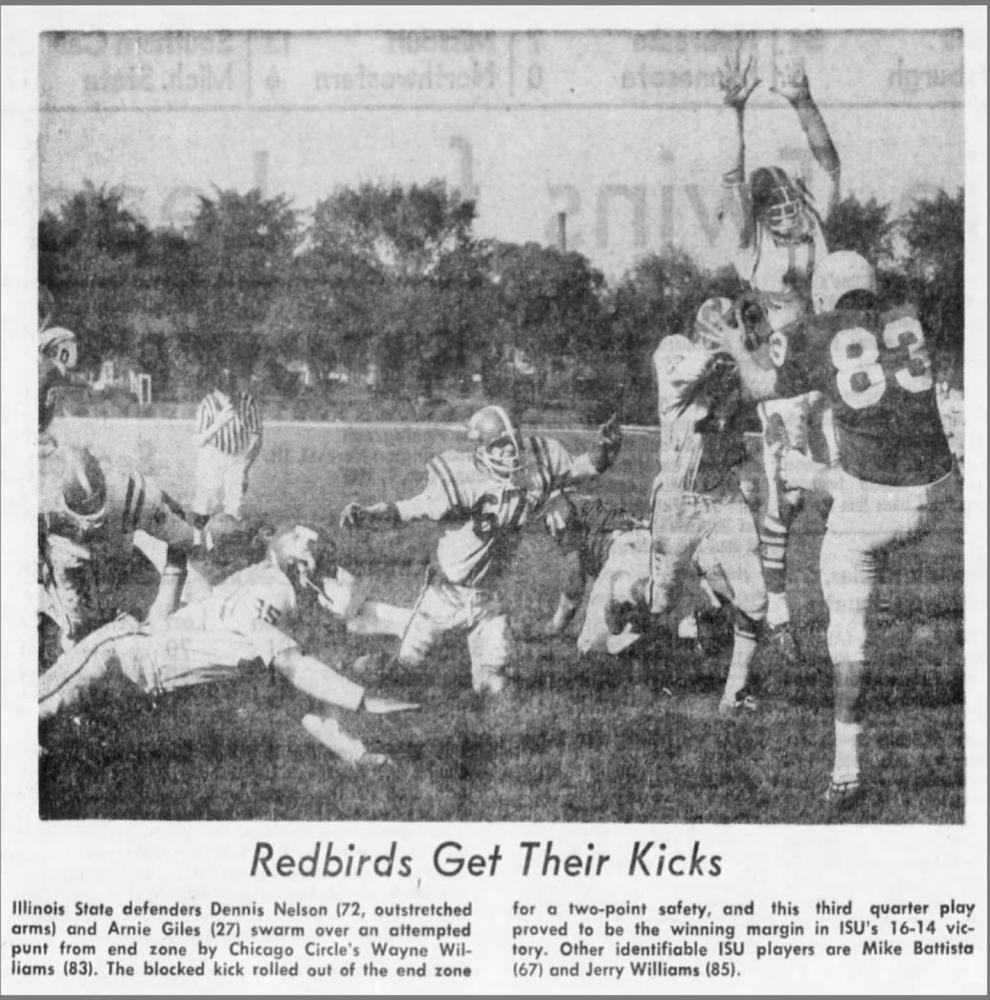 Spectator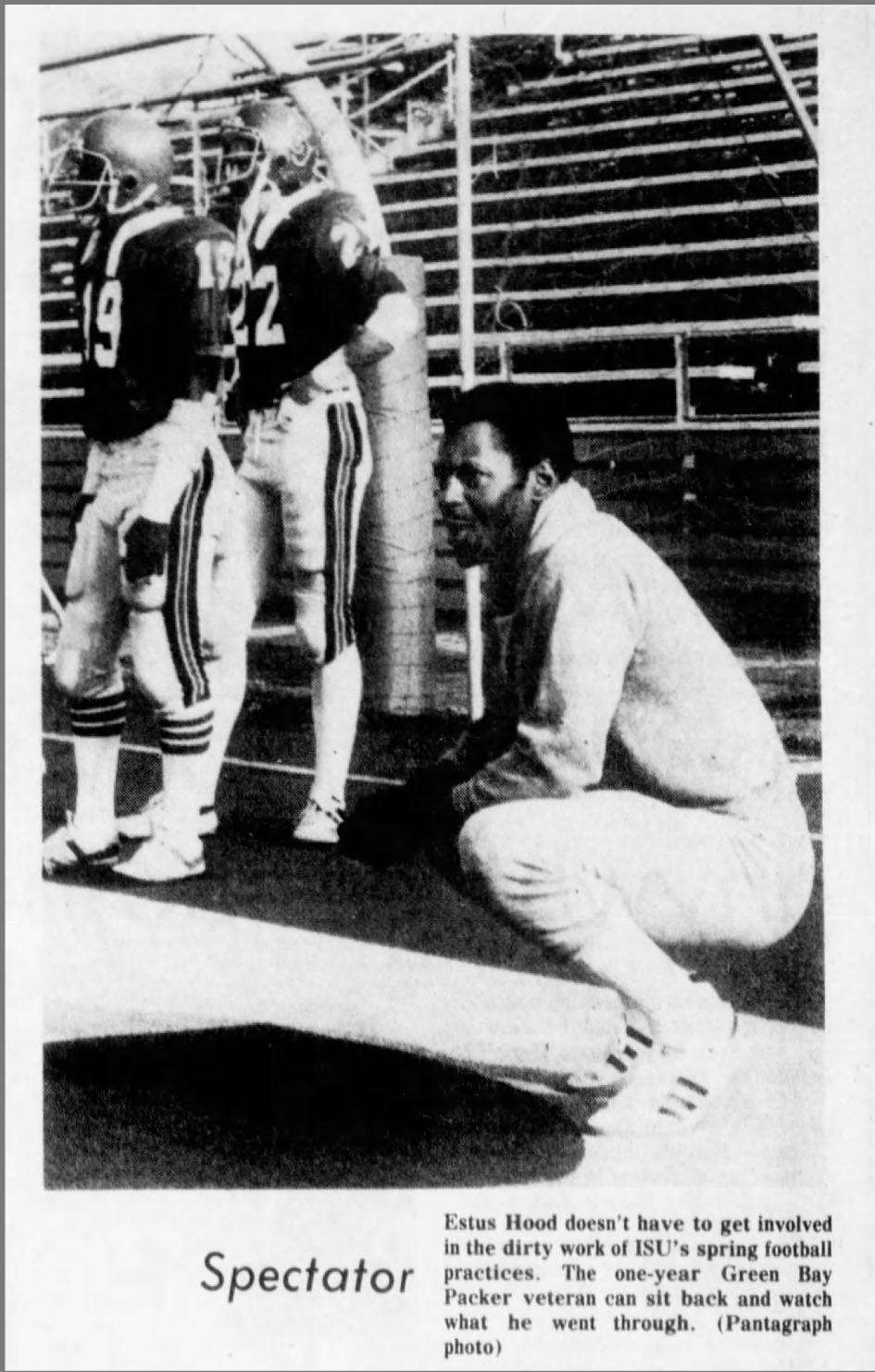 These coaches will guide ISU football team this season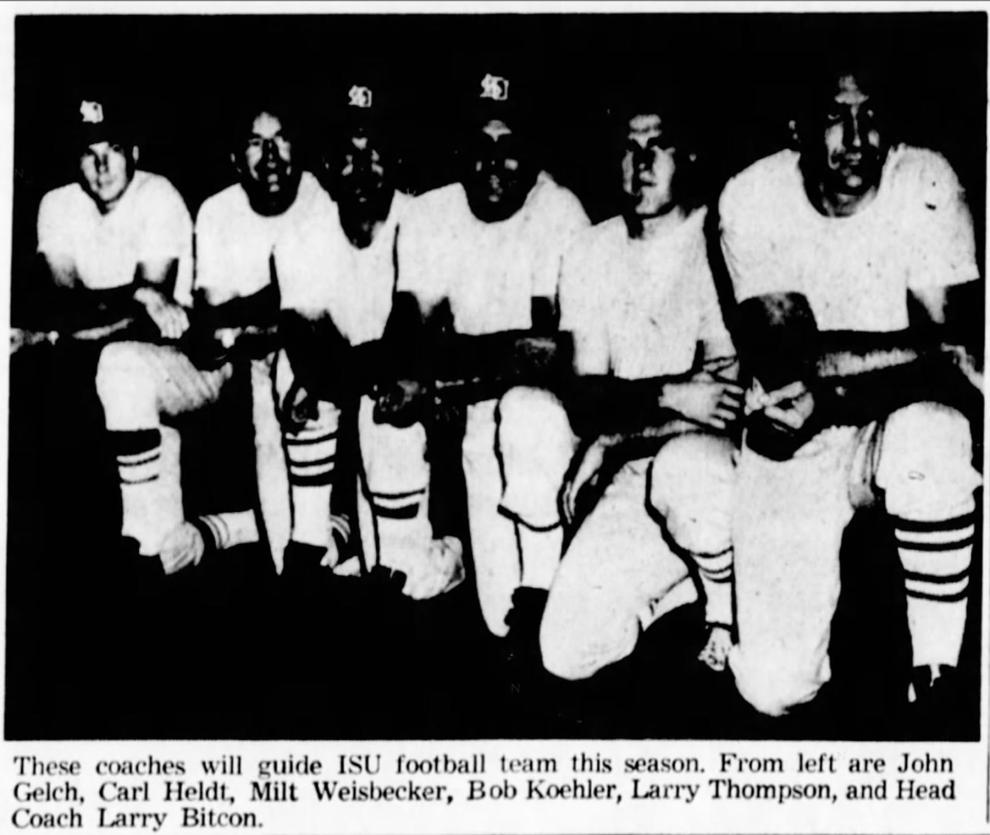 These Redbirds will pump you up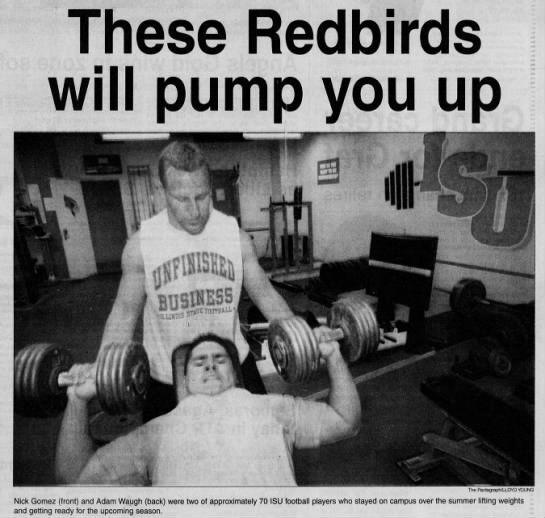 You'll Hear it Today on WJBC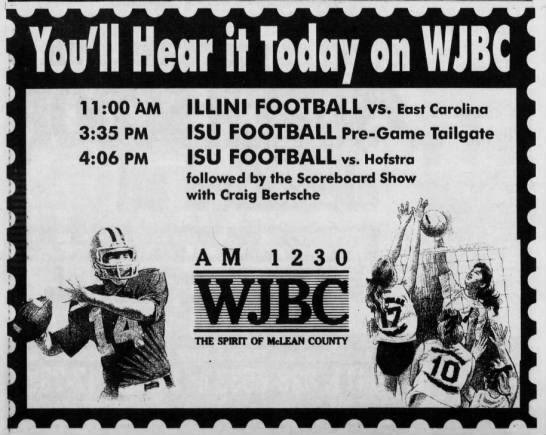 Contact Randy Reinhardt at (309) 820-3403. Follow him on Twitter: pg_reinhardt