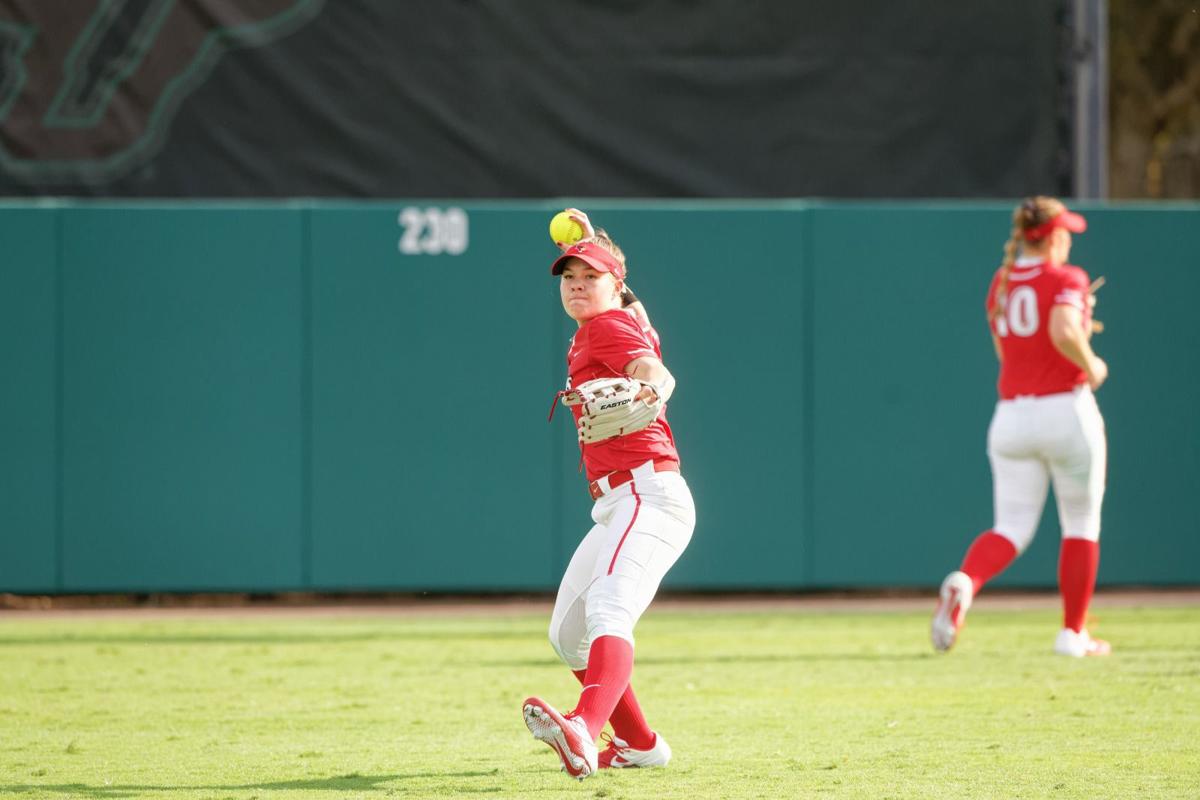 NORMAL — Hattie Plumb and Alyssa Wiebel think it would be fair for senior college student-athletes in spring sports to be granted an extra year of eligibility after their seasons were canceled because of the coronavirus pandemic.
However, the Illinois State duo doesn't anticipate taking that avenue for themselves if it opens up and aren't sure how many of their teammates would, either.
Plumb, a middle distance runner for the women's track and field team, and Wiebel, an outfielder for the softball squad, already have plans in place for the next year that don't include their sport.
Plumb, an elementary education major, will be student-teaching at Prairieland Elementary School in Normal before graduating in December. Wiebel, a biology major, has been accepted to graduate school at Nova Southeastern University in Fort Myers, Fla., to become a physician's assistant. She is supposed to begin a 27-month program in May.
In the end, each of those organizations protected us against ourselves. The lure of sports is strong enough to cloud judgment as to when to play and when to go watch others play. Rather than say "stop and think," they simply said "stop."
"I think everyone had already planned on this being their last year (in softball)," said Wiebel, who is home in Van Horne, Iowa. "As a senior halfway through second semester, you already have your life planned out a little bit, at least, and planning on being done. That would be great if any of them find a way to use it (an extra year), but I'm not sure if anyone will."
Plumb, who is spending this week at home in Green Bay, Wis., before returning to her campus apartment, said many of her teammates have the next couple years mapped out already and coming back wouldn't be "the best decision."
"There's also half my other teammates that aren't exactly sure what they're going to do after graduation where doing track could definitely be an option and something they would highly consider doing," she said.
However, ISU athletics director Larry Lyons said nothing has officially been decided by the NCAA.
"There is discussion about what they should do given spring athletes were not allowed to complete the spring season," said Lyons. "One idea is, is there a way to allow those seniors some relief? That's an idea right now. The NCAA, us the member schools, are going to have to figure that piece out."
The statement released by the NCAA Division I Council Coordination Committee said: "Council leadership agreed that eligibility relief is appropriate for all Division I student-athletes who participated in spring sports." 
Whether that means giving an extra year just to seniors or all student-athletes in spring sports remains to be seen. There also has been discussion about allowing those in winter sports who didn't get to compete in NCAA Championships another year of eligibility.
Lyons hopes a quick decision about extra eligibility doesn't happen.
---
---
"There needs to be a lot of thought that goes into that because of the ramifications," he said. "The feel good aside, there's a lot of impact towards those changes." 
Plumb is still trying to come to grips with the fact her season ended suddenly. She was part of the Redbird squad that won its third straight Missouri Valley Conference Indoor Championship and was looking forward to going for a three-peat in the MVC Outdoor Championship.
"It's still kind of surreal," she said. "I'm not really ready for it to be over so I'm just not really saying it's over to myself."
Plumb was on spring break in Indianapolis when word came the NCAA was canceling spring championships followed a short time later by the MVC doing likewise.
"When the MVC canceled the conference meets, I thought there's no point. My season is over," she said. "There were a bunch of tears."
Plumb, a two-time MVC indoor 800-meter champion and outdoor 800 winner last year, said she has gone "on some happy jogs to clear my mind" this past week while trying to process the new reality.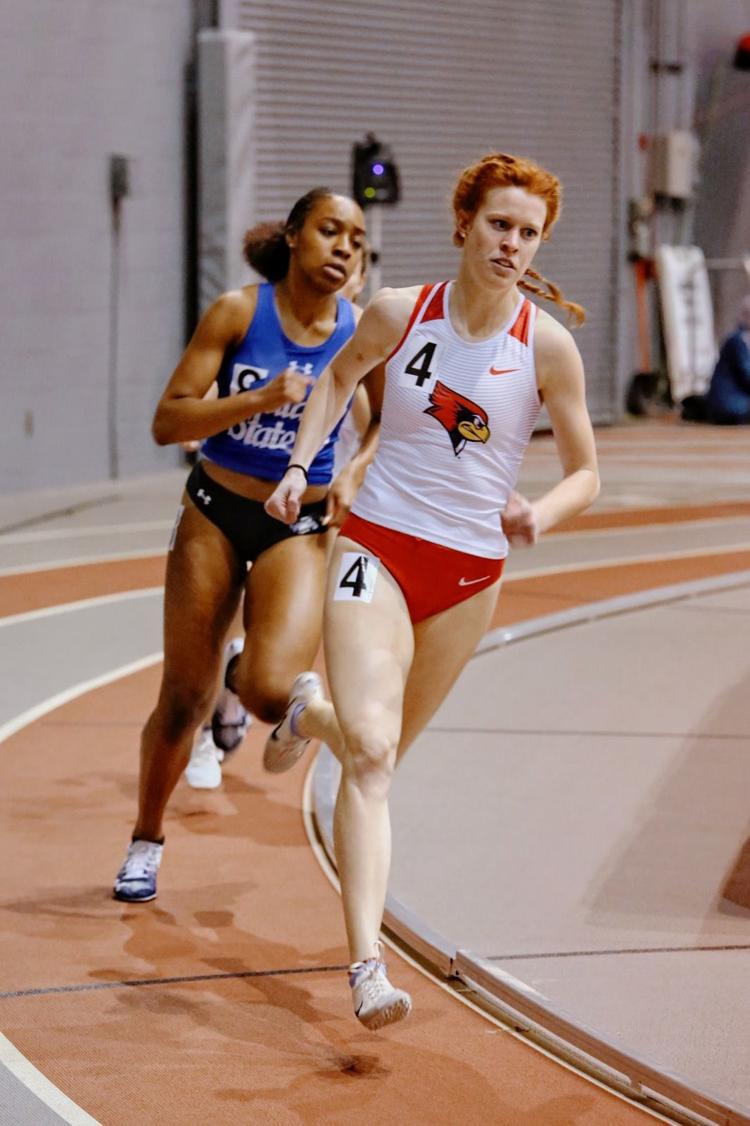 Wiebel and the softball team had just completed their spring trip, going 12-11 in the nonconference portion of their schedule. They were getting ready for the league opener at Southern Illinois last weekend when the bad news arrived.
"It definitely has been tough. Usually your last game you know. It was definitely unexpected and disappointing," said Wiebel, an all-MVC second-team choice the last two years. "We had a great preseason and everyone was performing well individually and as a team. To see it end that way without any closure has been really difficult."
This was the first time in Wiebel's four seasons the Redbirds finished above .500 heading into the MVC schedule.
"That was exciting for us. We were going to build off that and hopefully make a run at the conference tournament," she said. "We had really high hopes, and it makes it that much worse."
Lyons believes it makes sense for spring sport athletes, especially seniors, to get another year of eligibility if they want, although how the financial component of increased scholarships works needs to be factored into the decisions. 
He doesn't see winter sport student-athletes having as good a case for an extra year of eligibility.
"They finished their season. Some didn't get to finish the (conference) championship and that's awful. Everyone feels bad for them," he said. "There's a lot of high school kids who didn't get to finish a season. They're not going to get another year back."
Lyons had a meeting with ISU coaches and athletic department staff Monday in Redbird Arena after everyone had returned from spring break. Seats were marked to comply with accepted social distance guidelines.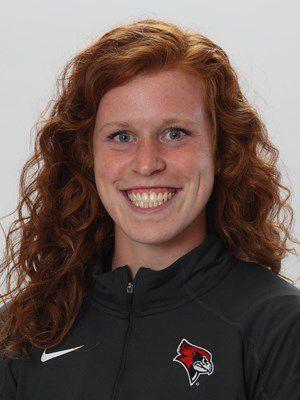 Most of the ISU coaches and staff have been working at home this past week. Lyons plans on having a video conference with the coaches early next week to keep them up to speed on what is happening.
"Many things we talked about have changed and they continue to change. It's amazing the speed of change if you go back to last Wednesday and walk through the days of seeing decisions made," he said. "Everyone is making decisions based on the best information they have at that time. New circumstances come up and more information becomes available."
Lyons said ultimately every decision comes down to "the safety not just for athletic department staff or student-athletes, but for their families and then the community impact."
Coaches won't have much in-person interaction with student-athletes for the rest of the semester, Lyons said.
Determining the financial impact of not having the NCAA Men's Basketball Tournament will be important, according to Lyons. That will directly impact the budgeting process for the 2020-21 school year.
What also remains unknown is when things will return to some sort of normalcy.
"All the coaches I've talked to, I said you need to put a plan together in case things free up in June. You need to put a plan together in case things free up in July or August or, God forbid, not until September and what does that look like," said Lyons.
Contact Jim Benson at (309) 820-3404. Follow him on Twitter: @pg_benson
Concerned about COVID-19?
Sign up now to get the most recent coronavirus headlines and other important local and national news sent to your email inbox daily.