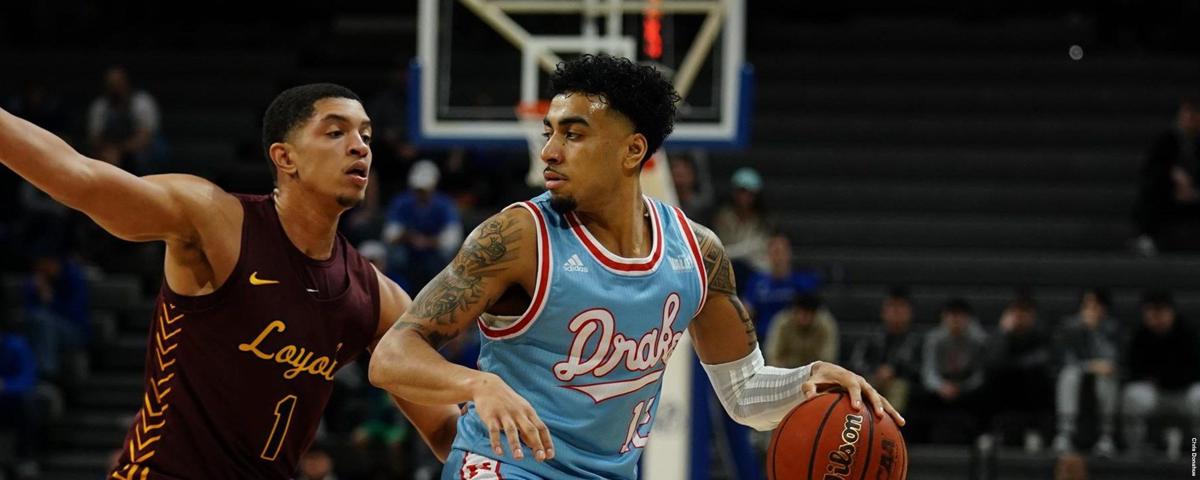 Drake's Roman Penn and Loyola's Keith Clemons were rarely mentioned among the MVC's newest impact players. They probably should have been somewhere in that conversation.
The two point guards that Illinois State will see this week have emerged as strong candidates for the MVC Newcomer of the Year Award.
The 5-foot-11 Penn, a transfer from Siena who sat out last season, has taken the reins at Drake and kept the Bulldogs (12-5, 2-2) — who shared last season's regular-season title with Loyola — as a contender.
The sophomore leads the MVC with 6.0 assists per game while averaging 12.1 points and 4.6 rebounds. The Bulldogs entertain ISU at 7 p.m. Thursday at Knapp Center.
"We were pretty excited about him last year during his sit-out year," said Drake's Darian DeVries during Monday's MVC coaches teleconference. "He did a lot of things you're seeing now in games for us. You just never know until you actually get him out there in those games. He's certainly played at a high level to this point."
Even Penn's rebounding hasn't totally surprised DeVries.
"Some of the people that had coached him previously had talked about what great instincts he has as a rebounder," said DeVries. "For a guy his size he has a good knack for going and getting the ball."
Clemons came to Loyola after leading Vincennes University to the junior college national championship last season. The 6-1 junior's debut as Clayton Custer's replacement was delayed because of knee surgery.
The Ramblers, who visit Redbird Arena for a 3 p.m. Sunday game, struggled with freshman Marquise Kennedy running the point and were 4-4 to start the season. But since Clemons returned, the Ramblers have gone 7-2 and share the league lead with Northern Iowa and Bradley at 3-1.
While Clemons' stats aren't as gaudy as Penn's — 8.7 points, 2.9 assists and 1.1 rebounds — his impact has been similar.
"He's instilled confidence in everybody and is a guy who makes everyone better," said Loyola coach Porter Moser. "Everybody's got so much confidence when he's in there, getting the ball moving, getting it to the right guys. He makes winning plays and knows how to win."
Bruninga back? Bradley is trying to deal with the loss of junior forward Elijah Childs (surgery for a broken hand) while Southern Illinois will be without Sekou Dembele for the rest of the season (broken leg).
The 6-8, 220-pound Bruninga sat out last season with a left foot injury that eventually required surgery. He developed a ligament injury in the same foot in the fall and, combined with lingering soreness from surgery, limited him to only four of ISU's first 15 games.
You have free articles remaining.
Bruninga returned Saturday and played a season-high 15 minutes in a 65-52 loss to Indiana State. He showed plenty of rust, making only 1 of 7 shots, and didn't grab any rebounds.
"Unfortunately, right now I am never going to expect anything because it's been up and down. I'm hopeful," said Redbird coach Dan Muller. "Saturday was the first game he was ready to play. He's practiced a little bit more recently. Unfortunately, we've done this enough I know there can always be setbacks."
ISU (6-10, 1-3) desperately needs more production out of its front court. Neither Keith Fisher III nor Rey Idowu have scored in double figures in MVC games for the Redbirds. The entire ISU offense has hit the brakes in a three-game losing streak, averaging 56.7 points.
Instead, the season has unraveled. 
McCarty was placed on administrative leave on Dec. 27 pending an investigation into alleged violations of the school's Title IX policy.
A letter to the university staff quoted Evansville president Christopher M. Pietruszkiewicz as saying the school "has received reports of unwelcome conduct by Coach McCarty since his arrival in March 2018" and that McCarty had been "counseled" about his behavior before a "troubling report about Coach McCarty's interactions with a member of the campus community."
The Aces (9-8 overall) are 0-4 in the league under interim coach Bennie Seltzer.
Seltzer was asked if the players have recovered from the shock of their coach being forced to the sidelines.
"We're trying to keep things as normal as possible and have good practices and go on with our day," said Seltzer. "But the matter of the fact is it's going to take some time. We're talking about dealing with it and getting over it the best we can, but at some point in time you have to continue to move on.
"Life goes on. This is the situation we've all been put in and we have to deal with it."
Moser vs. Mullins: When Loyola entertains Southern Illinois on Thursday, the Salukis won't need much of a scouting report.
SIU head coach Bryan Mullins was Loyola's associate head coach before accepting the Salukis' job in the spring. Mullins was on Moser's staff for six years, including a trip to the 2018 Final Four.
"I've had to change the whole playbook because he knows every call we have," said Moser. "We've had to change every single play."
Mullins said he talks to Moser and Loyola's players on a regular basis.
"It was a big part of my life those six years spent there," he said. "Once the game starts it will just be another basketball game. We'll try our best to win. I know coach and that group and all those guys will be trying their best."
010820-blm-spt-5isuhoops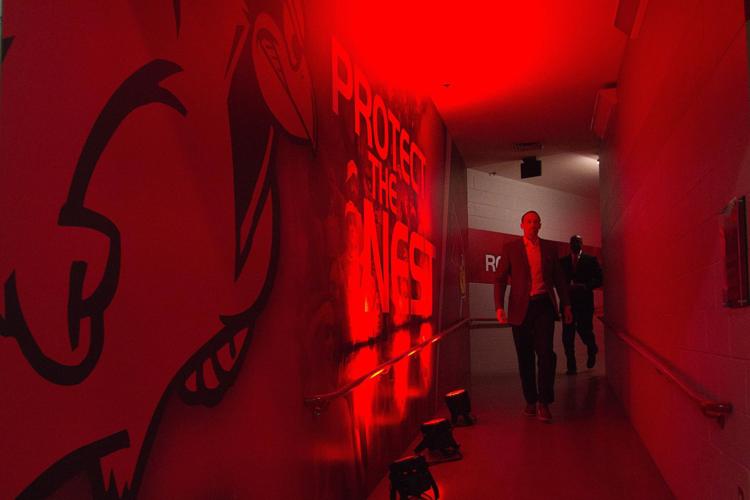 010820-blm-spt-6isuhoops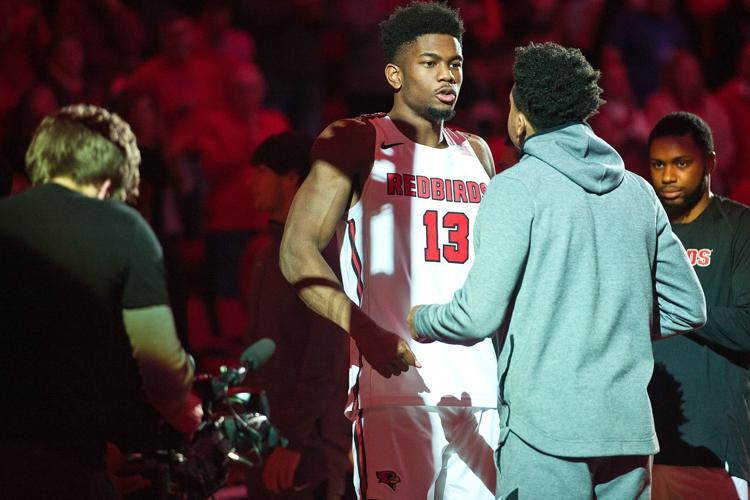 010820-blm-spt-7isuhoops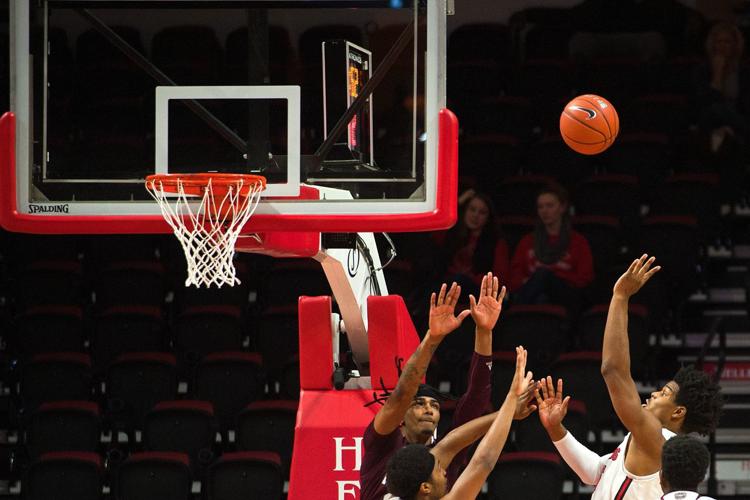 010820-blm-spt-2isuhoops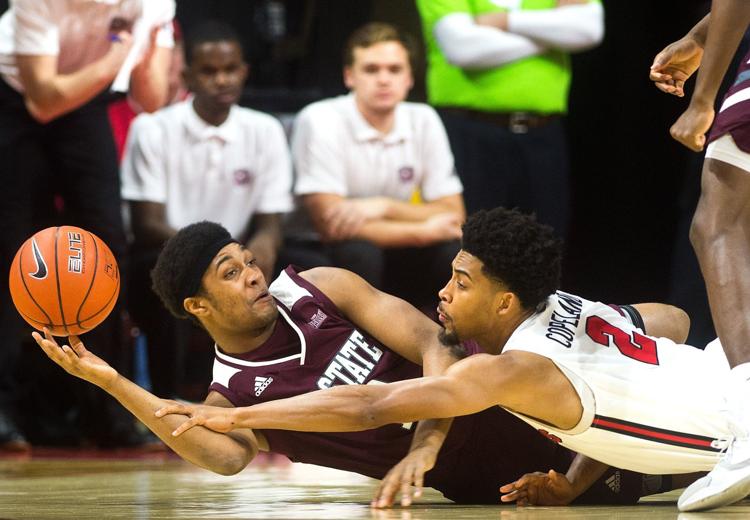 010820-blm-spt-16isuhoops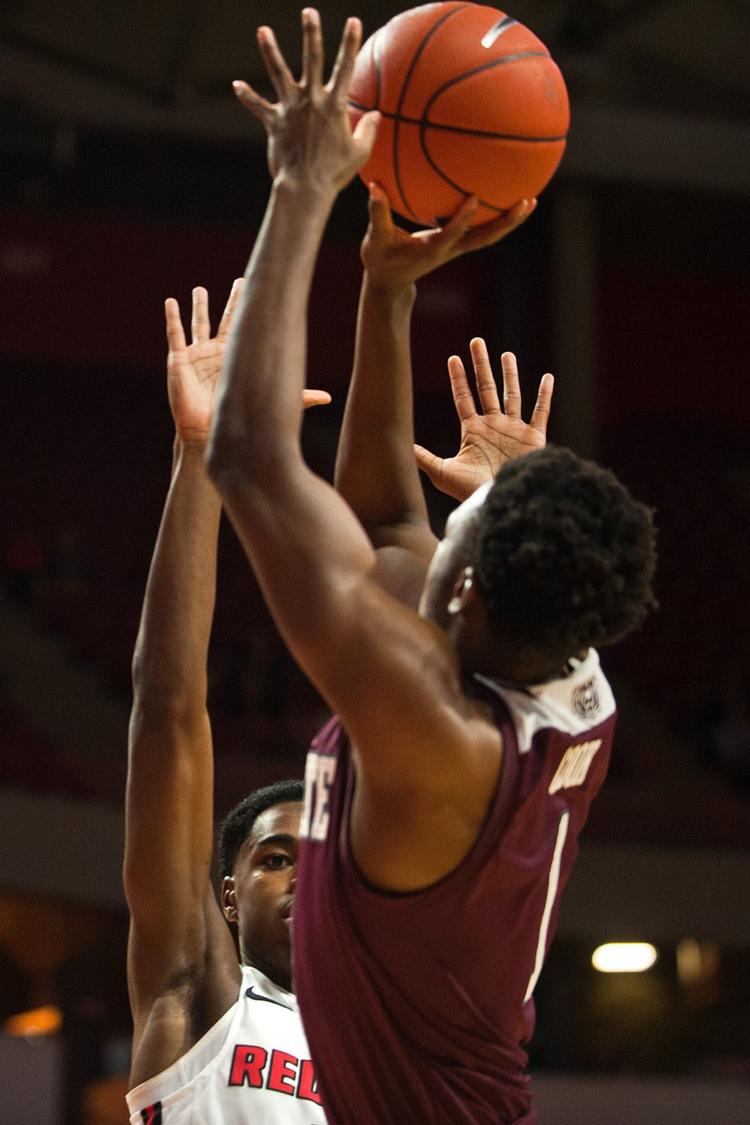 010820-blm-spt-8isuhoops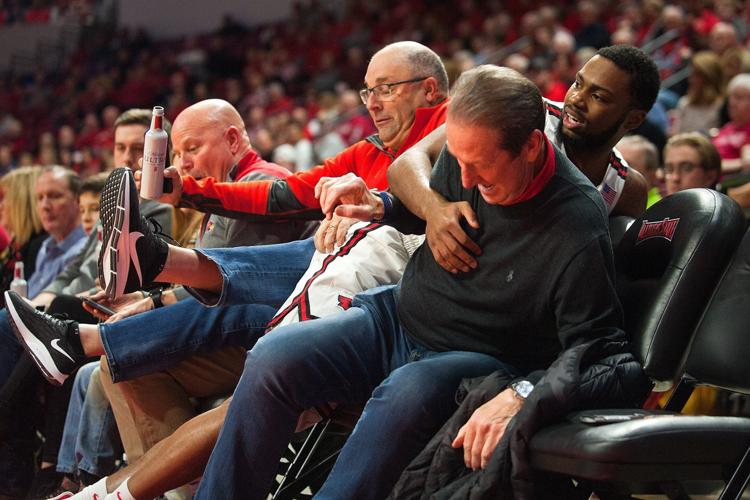 010820-blm-spt-9isuhoops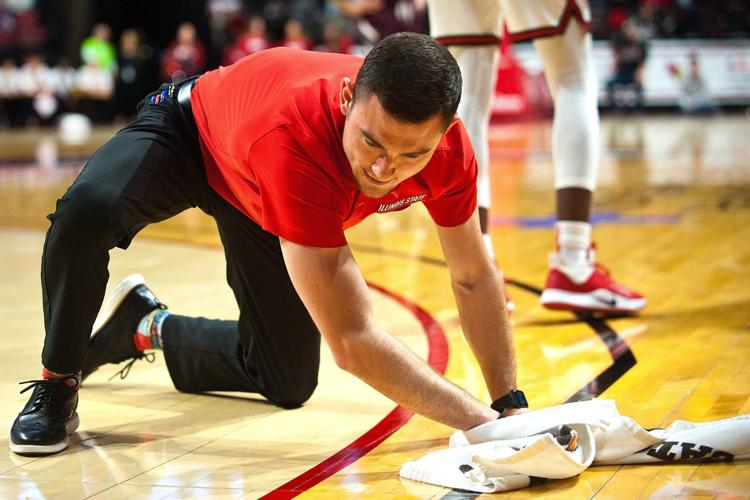 010820-blm-spt-10isuhoops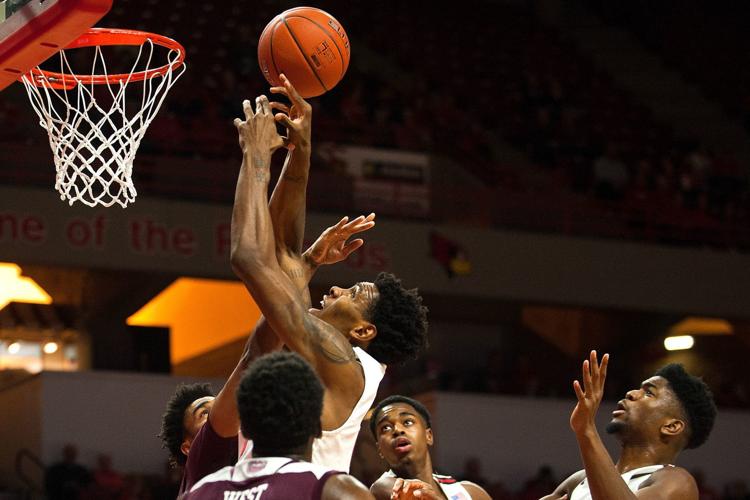 010820-blm-spt-11isuhoops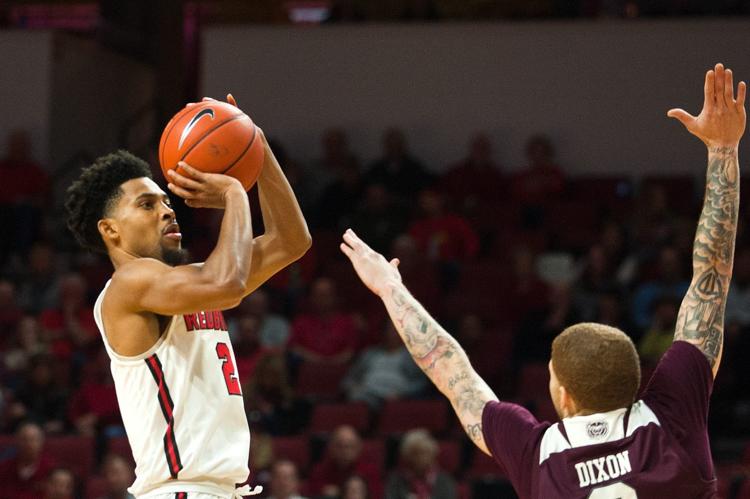 010820-blm-spt-15isuhoops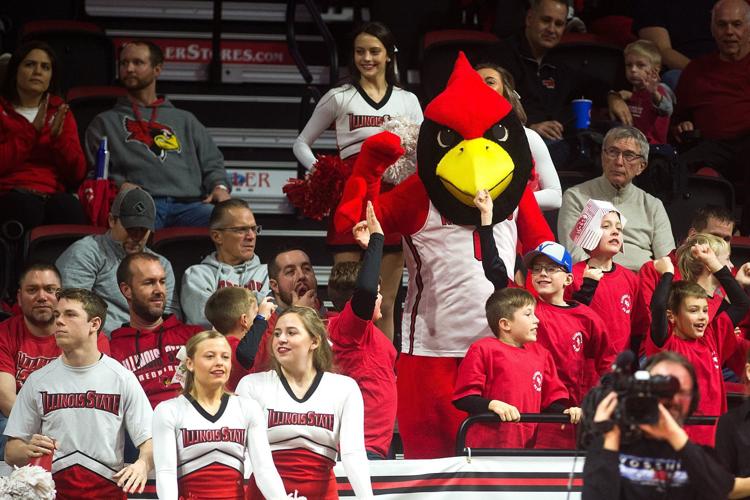 010820-blm-spt-18isuhoops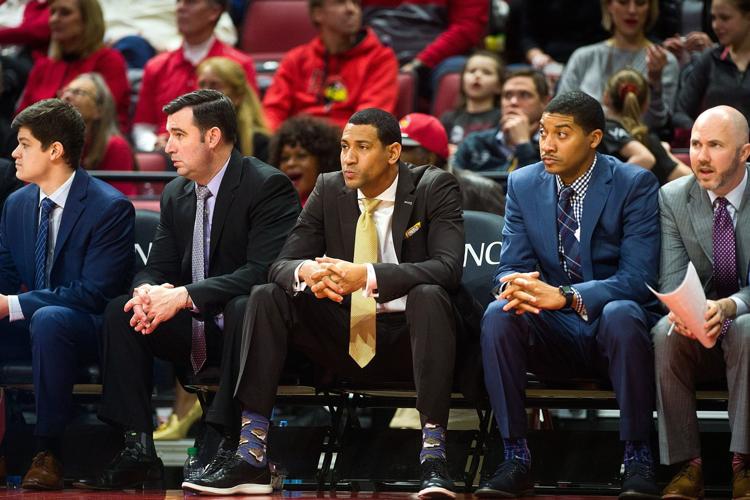 010820-blm-spt-12isuhoops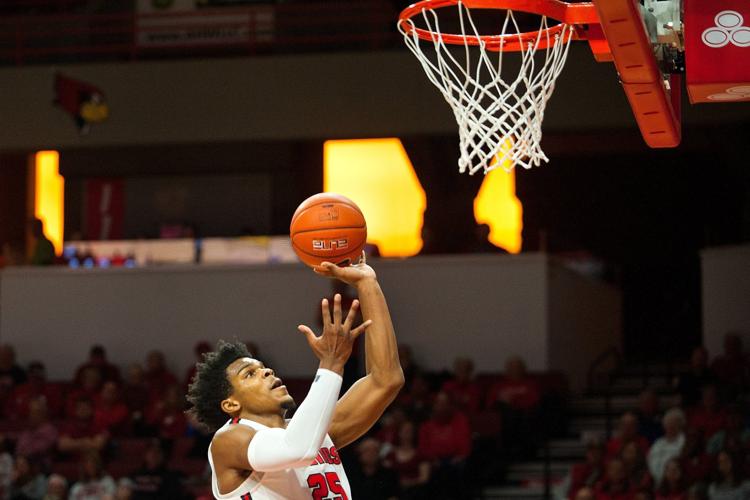 010820-blm-spt-4isuhoops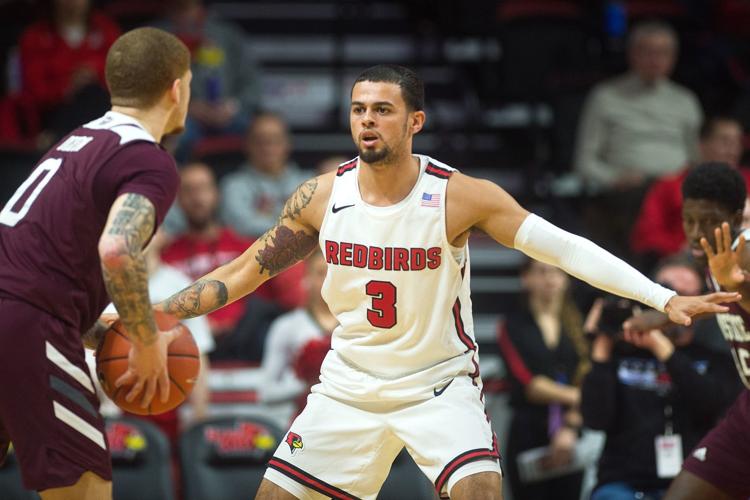 010820-blm-spt-13isuhoops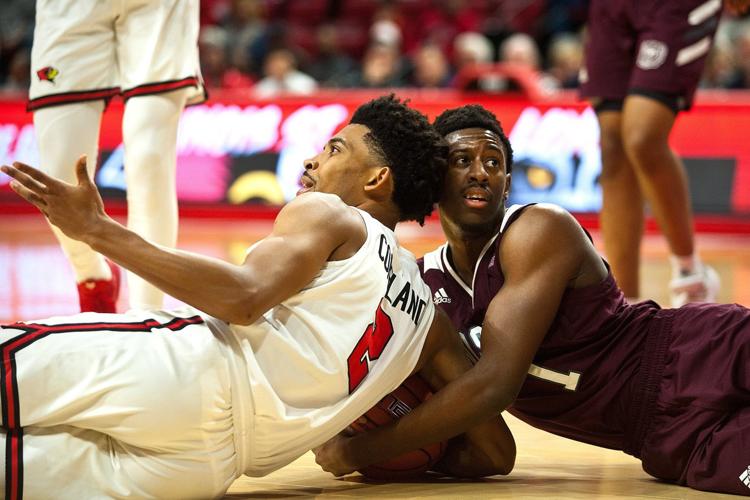 010820-blm-spt-14isuhoops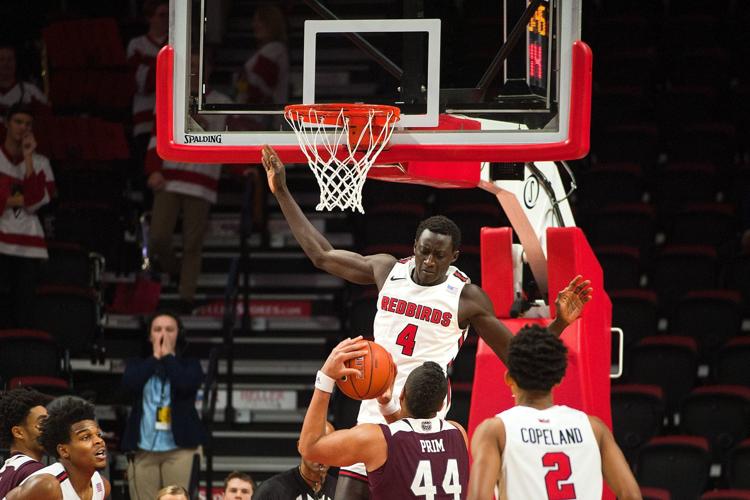 010820-blm-spt-17isuhoops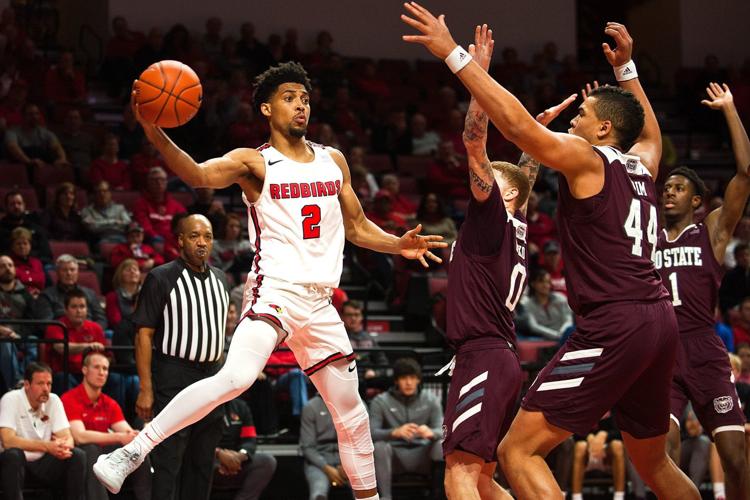 010820-blm-spt-1isuhoops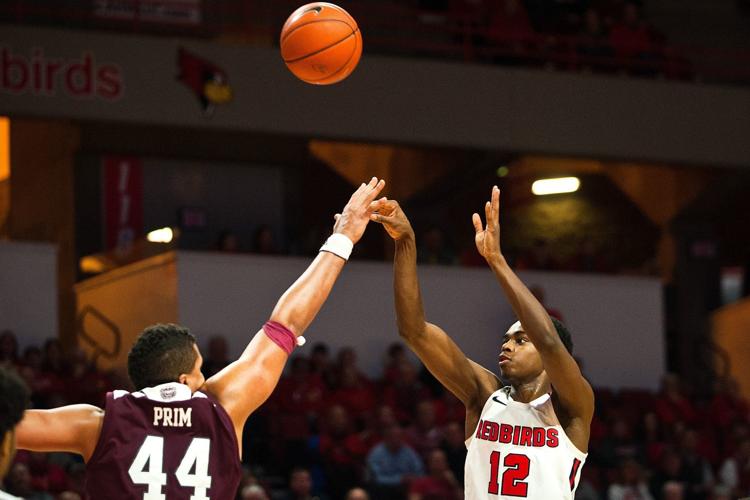 010820-blm-spt-3isuhoops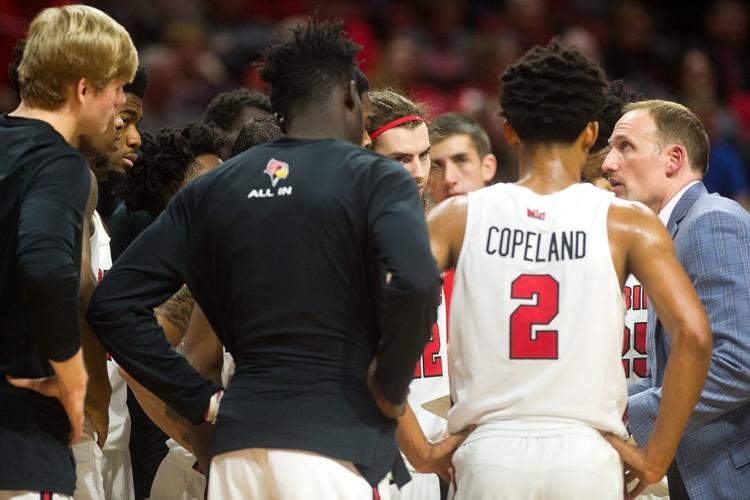 Contact Jim Benson at (309) 820-3404. Follow him on Twitter: @pg_benson