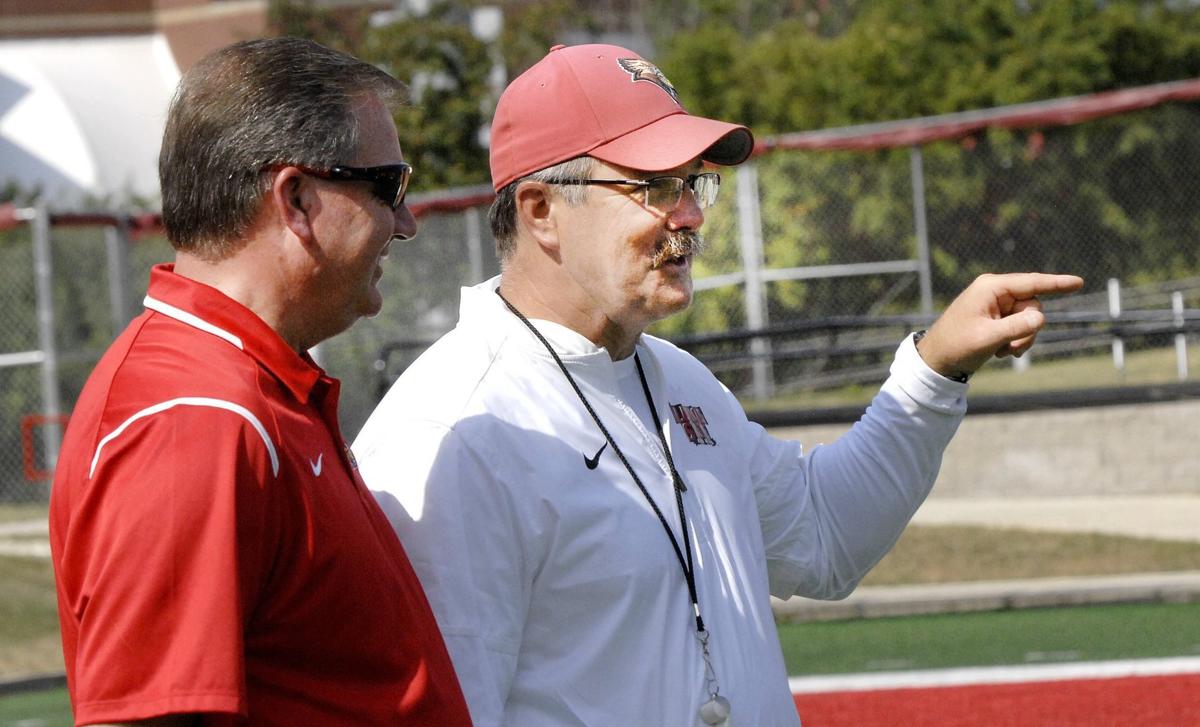 NORMAL — Illinois State director of athletics Larry Lyons said Monday one Redbird football player has tested positive for COVID-19 and is in isolation in off-campus housing.
"We did 160 tests in three groups, 101 student-athletes and 59 coaches and support staff," Lyons said. "We had one positive. It was an asymptomatic student-athlete, and that individual is isolated off campus."
Lyons confirmed the positive test came from a member of the football team who was "not living with any other student-athletes. He will isolate at home like a regular person."
Members of ISU's football, men's and women's basketball, volleyball, soccer, swimming and cross country teams were allowed back on campus in a phased return beginning in mid June.
Athletes were given a COVID-19 test and quarantined until results came back before they were allowed to participate in on-campus workouts.
"I think we put a good process in place," Lyons said. "The social distancing we're seeing during workouts has been what we've asked for. I'm pleased with how it's gone. The kids are getting good workouts during this voluntary period."
The next phase for Redbird athletes will come in mid July when incoming freshmen and transfer athletes will return to campus.
"We want to get ready for the access period men's and women's basketball is allowed to have," said Lyons. "It's more of a substantial process."
Along with COVID-19 tests for the new arrivals, athletes are given an impact baseline test for concussion monitoring.
The additional influx of athletes will require residence halls and dining center to open for incoming freshmen to stay on campus.
"We've worked through all that with the appropriate folks on campus," said Lyons.
Volleyball players will report with the basketball athletes, while football newcomers and transfers will be brought in shortly after.
The goal is to have all basketball testing completed so players are cleared for the access period that begins July 20. The NCAA has said football teams may being organized team activities on July 23.
With Illinois recently moving into Phase 4 of Restore Illinois, outdoor venues are allowed to hold events at 20 percent capacity.
Lyons said "that gave us a baseline" for whether fans will be allowed at Hancock Stadium for the Sept. 12 home opener against Eastern Illinois.
"We have several questions we need answers to before we can begin to formalize plans," said Lyons. "The plans we will put out to the public will be as close to the final plans as possible. But like anything else, we fully expect it to change."
Policies must be developed for areas such as the marching band, sideline access and suite areas.
ISU's season opener is Sept. 4 at the University of Illinois.
"There has been no discussion that game is in jeopardy," Lyons said. "I've talked with (Illinois AD) Josh (Whitman) fairly regularly. Recent conversations have been about fans in the stands. We have every expectation that game will be played based on what we know now."
10 ways Illinois schools will look different this fall
Contact Randy Reinhardt at (309) 820-3403. Follow him on Twitter: pg_reinhardt
Be the first to know
Get local news delivered to your inbox!