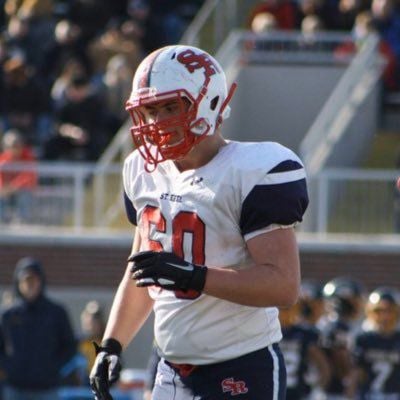 When your high school offensive coordinator is an NFL Hall of Fame defensive back, you figure to get some well-rounded instruction.
That's the case for cornerback Cam Wilson of Trinity Christian School in Cedar Hill, Texas, who learned from Deion Sanders as the Tigers won the Division II private school state championship last season.
Wilson is headed to Illinois State after committing to sign a national letter of intent with the Redbirds. Wilson joins East St. Louis tight end Scott Presson and Chicago St. Rita offensive lineman Bodie Turner as recent additions to the ISU recruiting class.
The 5-foot-10, 165-pound Wilson said Sanders taught him about "using my hands more, being more physical, also knowing about passing schemes and reading offenses."
Wilson is a two-way player for Trinity Christian. As a junior, he averaged 21.5 yards on 11 rushes, 23.0 yards on 10 receptions and 11.7 yards on 23 punt returns. Wilson also is a state champion in the 100-meter dash with a time of 10.51 seconds.
"I think it (ISU) is a good fit for me as a corner or a safety," Wilson said. "They send a lot of those players to the league (NFL) as well. It's a good opportunity for me to make it at the next level to play for those coaches."
Wilson is "comfortable" with ISU assistant coach Khenon Hall, a Dallas native who has enjoyed success in recent years recruiting the Dallas-Fort Worth area. Wilson also knows current Redbirds Jabari Khepera and Jarel Miller.
"They are happy with it," said Wilson, who also had an offer from Wyoming. "So I knew it wouldn't be a bad decision."
Presson was part of a 9-4 team at Trinity Catholic in St. Louis last season. He caught 12 passes for 233 yards and had 71 tackles and two interceptions as a linebacker. Presson has transferred to East St. Louis, which won the Class 6A state championship in 2019.
"Knowing we're going to get some of the top teams in the nation prepares you for bigger challenges in life," Presson said.
The 6-3, 230-pound Presson could play tight end, fullback or H-back with the Redbirds.
"I can play all three. That's why they really like me so much," said Presson. "I've got real good hands. I'm faster than most tight ends so I can get open. I can block, too."
Presson, who also had a scholarship offer from Toledo, also was attracted by ISU's business program. "That's what I want to go to college for," he said.
The Redbirds have another East St. Louis product in their incoming recruiting class this season in linebacker Darius Walker.
"I know a little bit (about ISU) from Darius telling my stuff," Presson said. "That's real big knowing somebody you can always count on to tell you what's going on."
Turner is a member of a St. Rita squad that finished second in Class 5A last season, losing the title game to Rochester.
"The big thing is it's top of the line FCS competition, especially in that (Missouri Valley) conference," said Turner, who was also offered by Eastern Illinois and Fordham. "ISU separated itself with phone calls every week from Coach (Mike) Banks and Coach (Harold) Etheridge. I have family who went down there so that drew the connection even more."
The 6-4, 260-pound Turner played guard and tackle for St. Rita and occasionally served as a center in practice. He profiles as an interior lineman at the college level.
"I have a baseball background. I used to be a catcher so I can really move around," Turner said. "Understanding the game more my junior year was a huge step for me. I'm working on my pass (block) setting. We're a heavy run team."
Wilson, Presson and Turner join Normal West defensive end Corey Walker, Floyd Central (Ind.) tailback Wenkers Wright, Springfield Sacred Heart-Griffin linebacker Reese Edwards and Lake Zurich safety Jack Dwyer in ISU's recruiting class.
Contact Randy Reinhardt at (309) 820-3403. Follow him on Twitter: pg_reinhardt
Be the first to know
Get local news delivered to your inbox!