NORMAL — Kyle Brennan has never been to Bloomington-Normal. However, Brennan said when he found out Illinois State was looking for an athletic director, he wanted to make the Twin Cities his new home.
That happened Wednesday when ISU president Larry Dietz announced Brennan as the Redbirds' 12th athletic director in the Division I era spanning back to 1970.
The 45-year-old Brennan, who currently serves as the University of Utah's chief operating officer and deputy athletic director for internal operations, officially starts his position at ISU on Jan. 15. He succeeds the retiring Larry Lyons.
"When I saw Larry was retiring and the job was coming open, I called every search firm in the country telling them I want this job. I saw it from a distance for a long time and it's a perfect opportunity," said Brennan.
"Illinois State, if you were describing it as a house, has great bones. It has such great coaches, staff, community support, historical success, that there's just a great opportunity to make it even better. In talking to coaches and everyone there, I really learned there are some great opportunities for us to get even better, which is exciting for me to come and work on."
Brennan didn't make a campus interview because of COVID-19, but was interviewed on Zoom. He will visit a campus next week with his wife, Beth, and their three sons — Patrick, Mac and Murphy — and hold a formal news conference.
"I know I speak for the entire University community in welcoming Kyle to the Redbird family," said Dietz. "Kyle's skills and leadership experiences make him an excellent fit for Illinois State and his terrific attitude perfectly complements a diverse and well-rounded background. I also want to offer special thanks to our Director of Athletics search committee and to current AD Larry Lyons for delaying his retirement to accommodate a smooth transition." 
While Brennan grew up in Lyndon, Washington, and went to Calvin College in Michigan, he isn't a complete stranger to Illinois.
Brennan graduated with a bachelor's degree in political science from Calvin College and earned his Juris Doctor from the University of Denver in 2001. He was an estate planning attorney in Denver before beginning his work in collegiate athletics as a graduate assistant at Northern Illinois in 2004-05. 
"At DeKalb we fell in love with the state when we got there," he said. "My wife is a Midwest person She's from Grand Rapids, Michigan, and just loved the area. I'm sure Normal is going to be a fabulous place to live and work, and we're excited to get there." 
From NIU, Brennan served as the director of compliance at TCU (2005-06) and Ball State (2006-08) before landing at Utah.
Brennan was hired in 2008 as Utah's assistant athletics director for compliance and was named associate AD for compliance in 2009. In 2011, he was promoted to special assistant to the athletic director, and in 2012, Brennan was named senior associate AD for administration. He was named the school's first deputy athletic director in December 2014.
"The schools I've worked at, Utah and TCU, were once part of the Mountain West Conference and outside of the Power 5. I've seen it from both angles," said Brennan. "At the FCS (Football Championship Subdivision) level (at ISU) we get to wear more hats and get more involved than the next level up. That's the opportunity I'm looking forward to with the staff.
"I know we all have different hats we have to wear and different things we have to do. From that standpoint I'm excited we all get to dig in and work together."
Brennan said he saw where ISU football coach Brock Spack called the school "a sleeping giant and just doesn't realize it" when he was hired in 2009.
The new ISU athletic director said he feels the same way now.
"It has a ton of potential," said Brennan. "I'm ready to get in and work with the coaches and donors and university and president to take Illinois State from being good to great."
The COVID-19 pandemic has stressed college athletic department budgets everywhere. Brennan has seen it and knows "budgets are going to be tight across the country" in the near future.
"Those changes are coming to all of us in athletics. It's our job to find a way to increase revenue," he said. "You have to look at the current revenue stream you have and increase them. You have to look for new revenue streams and you also have to fundraise. That's not unique to Illinois State.
"But I think Illinois State has a great opportunity with the community and support it has to get the resources we need to compete at the top of this conference (Missouri Valley) and win on a consistent basis."
Ups and downs are part of any job. If you find one without them, congratulations. You've broken new ground.
Brennan has a management background in the areas of compliance, facilities, equipment, events, finance, human resources and academic support. At Utah, he's directly supervised the football, men's basketball, men's and women's swimming and diving, golf and men's and women's tennis teams.
"I think Kyle will be a great fit at Illinois State and he has done an incredible job for us at Utah," said Utah head football coach Kyle Whittingham. "I can't say enough good things about him, and I believe he is a rising star in the profession. We will certainly miss him, and he will do a great job at Illinois State."
In 2017, Brennan was responsible for securing a $15.6 million gift to start the varsity men's lacrosse program at Utah, representing the largest donation in department history at the time. He also negotiated new multi-media rights and department-wide apparel contracts, which exceeded prior agreements by $20 million. 
Before becoming the COO in August of 2018, he also oversaw the external side of Utah athletics, including its partnership with Learfield IMG College. 
"Kyle is a sensational choice to lead the Illinois State Athletics Department and to elevate the program to even greater heights," said Utah athletic director Mark Harlan. "What is Utah's loss is ISU's tremendous gain as Kyle is a true leader, a man of character and integrity and, perhaps most importantly, someone full of compassion for others. I have absolutely no doubt that Kyle will do an incredible job and the Utah Athletics family will be cheering him on from afar."
---
To the Apple!

Kenneth Pierson

Mike VandeGarde
Rick's night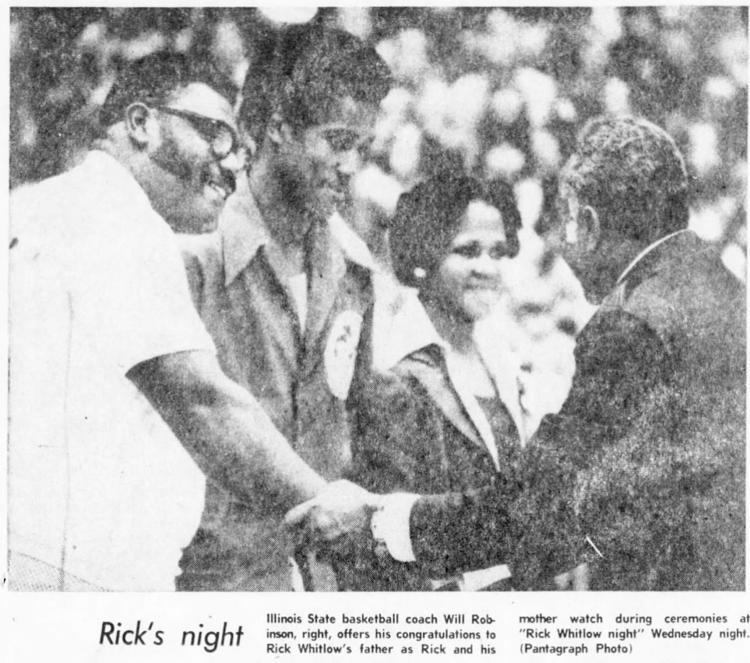 Cage coaches and star players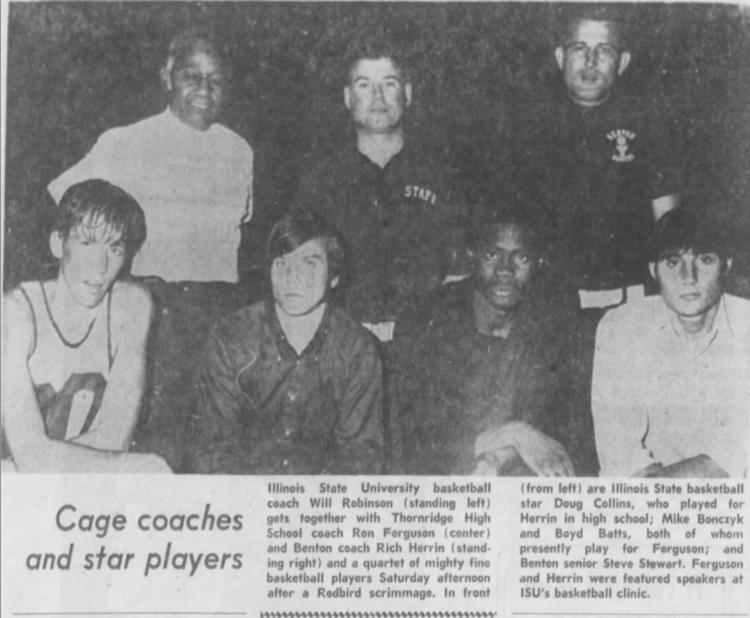 Tarise Bryson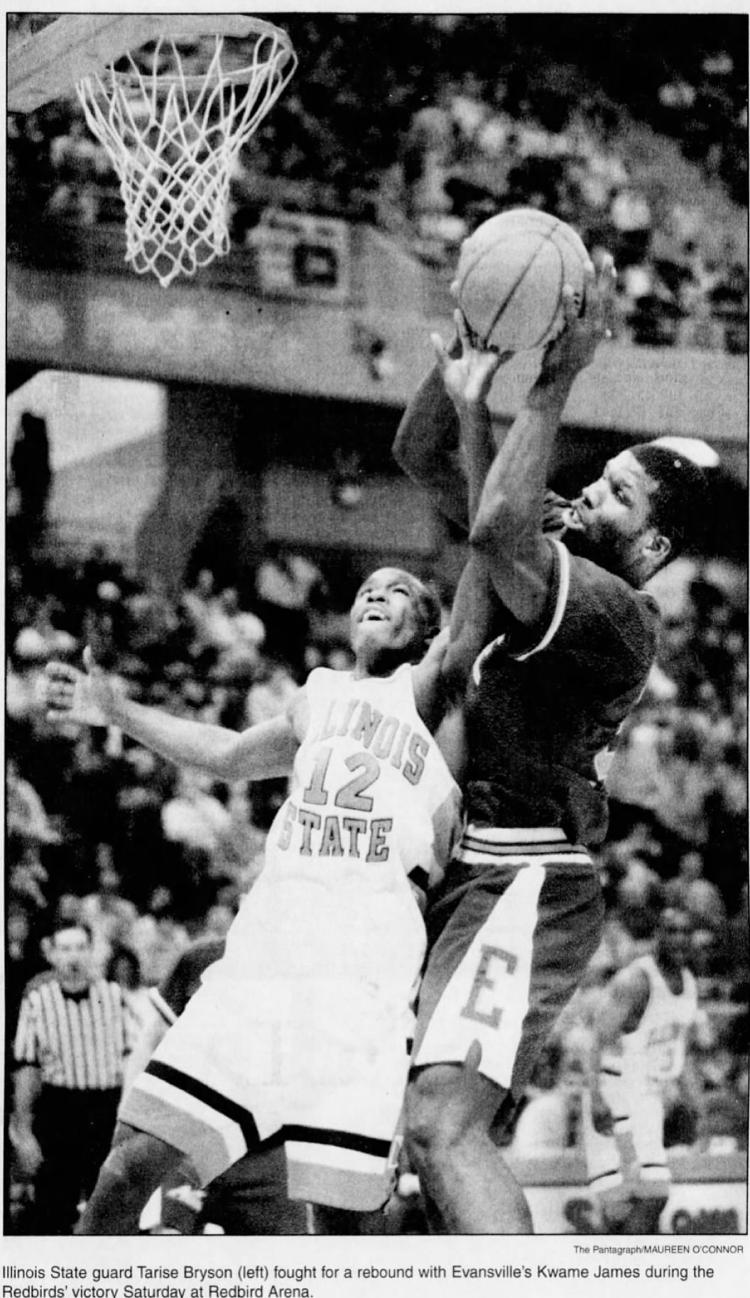 So long, Horton...Hello, Redbird Arena

Steve Hansell

ISU veterans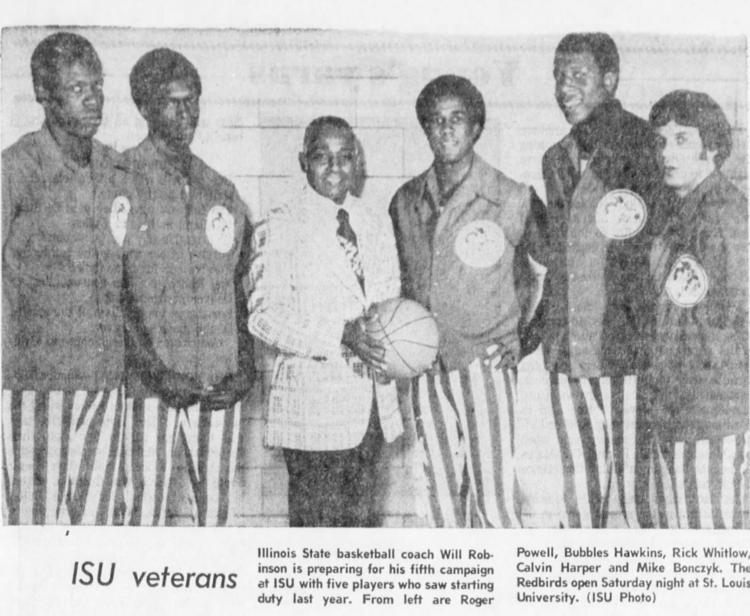 Members of the Illinois State basketball teams from 1982-85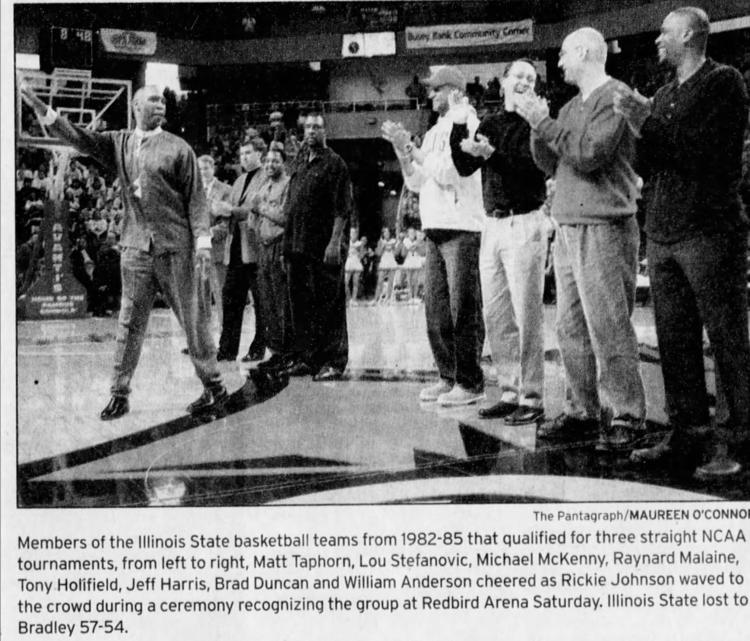 Looking for help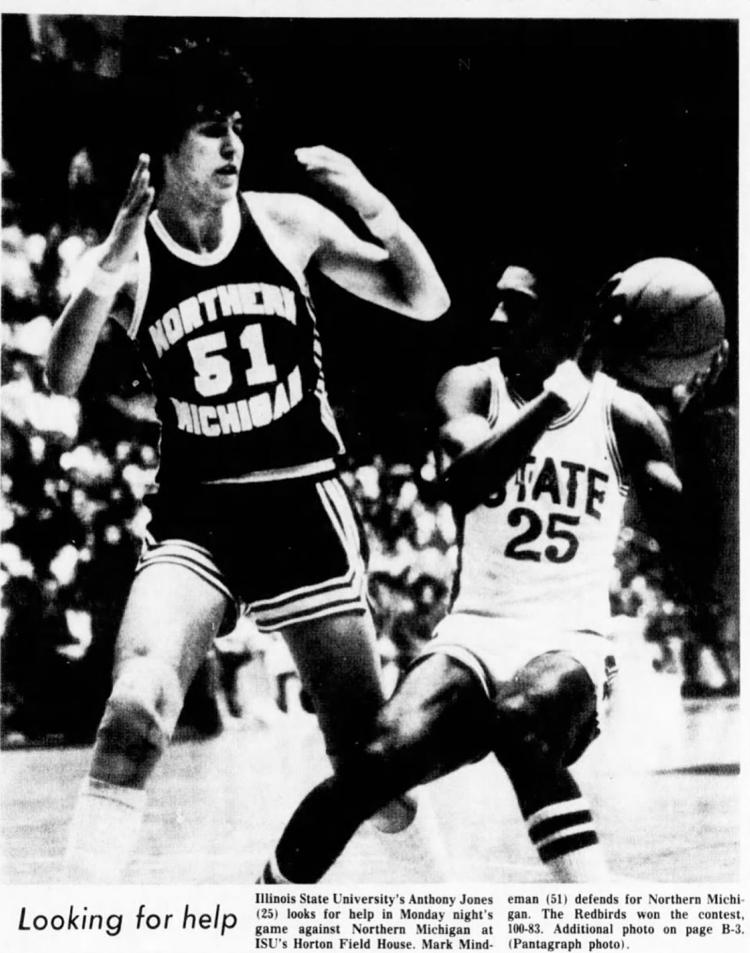 ISU basketball: How good can it be?
Illinois State basketball squad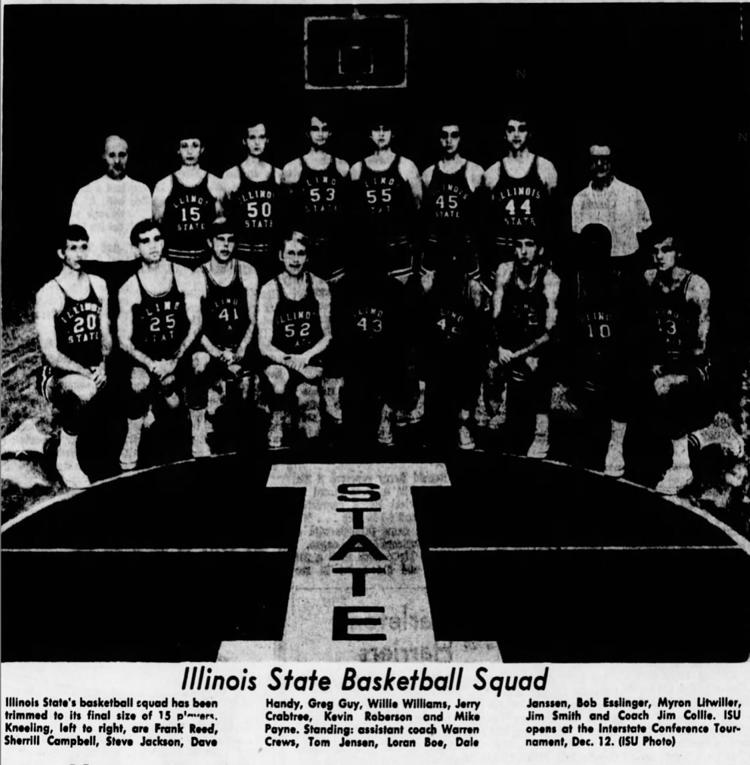 Jankovich plans up-tempo style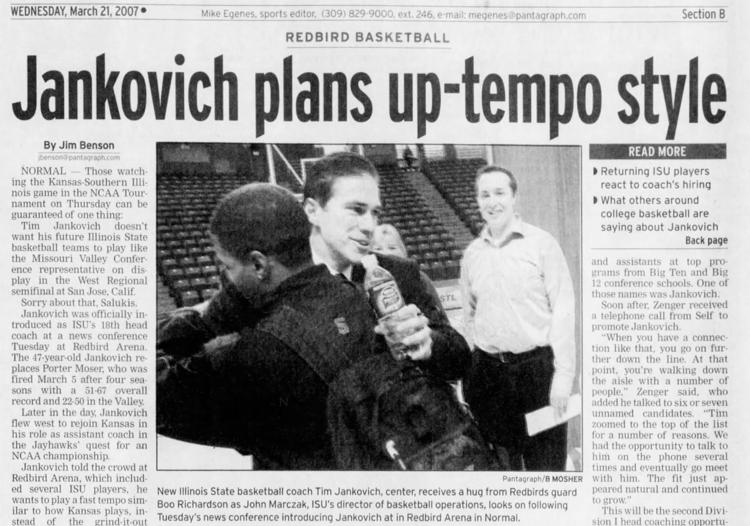 Rico Hill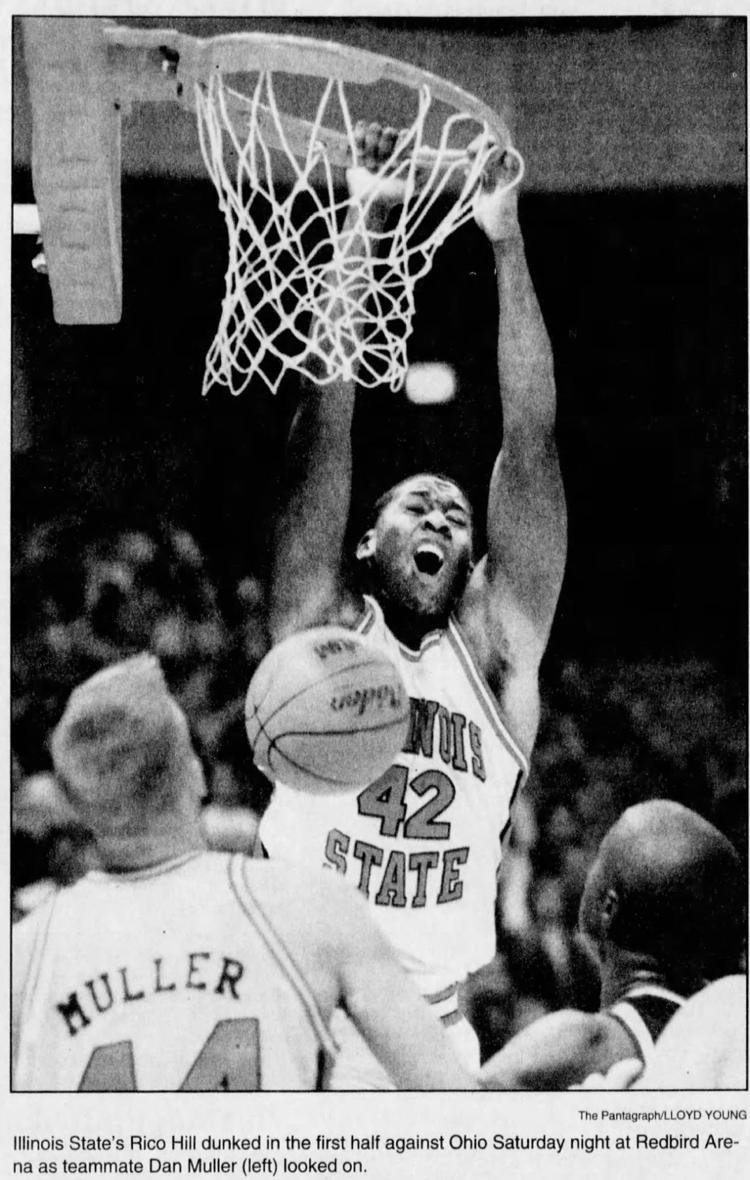 Lloyd Phillips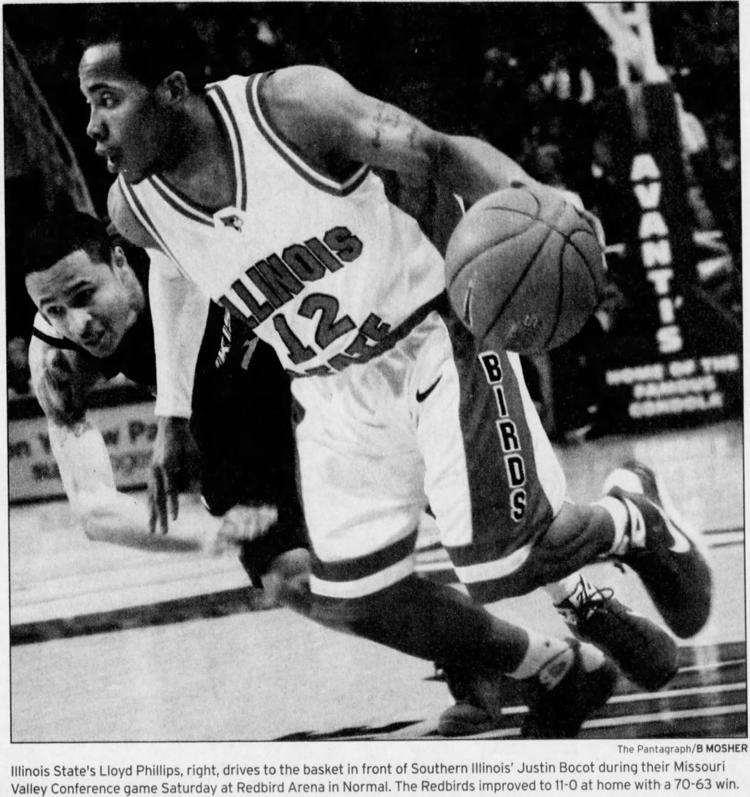 My rebound
Contact Jim Benson at (309) 820-3404. Follow him on Twitter: @pg_benson