NORMAL — A stirring comeback victory in the opener of a pivotal Missouri Valley Conference softball series had Illinois State thinking sweep Saturday at Marian Kneer Stadium.
Northern Iowa quickly shot down those ideas.
The Panthers used a seven-run fourth inning to down the Redbirds, 9-1, in a run-rule game halted after five innings. The split left ISU (28-8 overall, 14-4 MVC) still ahead of the Panthers (26-17, 16-7) in the league standings with an 11 a.m. series finale looming Sunday.
"I thought (UNI's Kailyn) Packard threw a pretty good game, but I haven't seen that team all year," said ISU head coach Melinda Fischer of her squad. "So I don't know what happened. We're trying to figure out what it was. They had a lot of things happen for them back to back quickly, and we couldn't stop that."
ISU trailed 3-0 in the opener before rallying.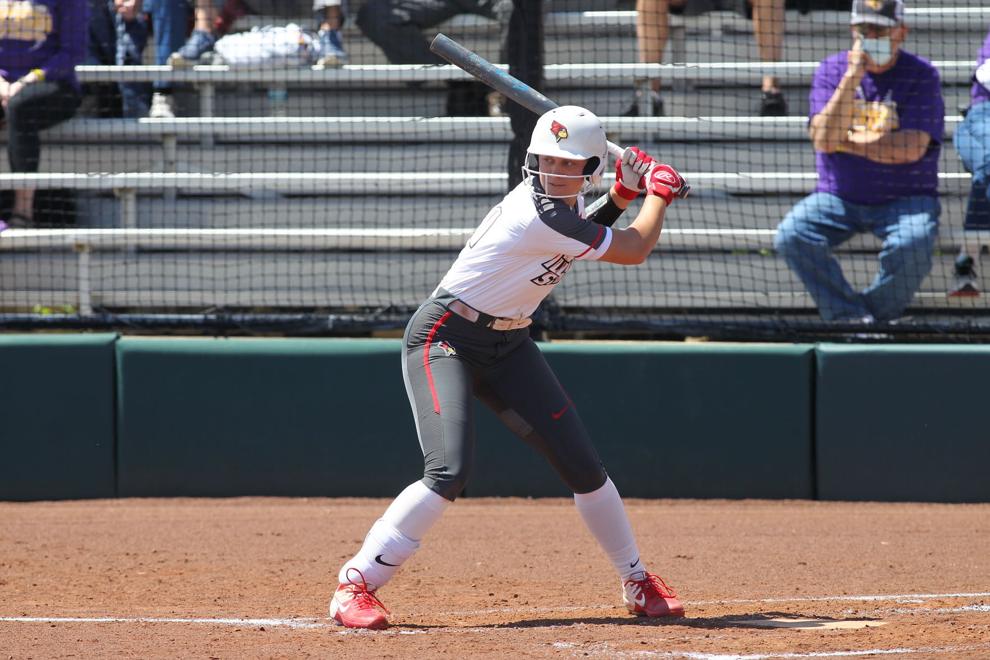 Jayden Standish's double and Mack Leonard's single drove in runs in the fourth to cut UNI's lead to 3-2. Sluggin' Sammey Bunch hit her second homer, and 21st of the season, to give the Panthers a 4-2 lead before the Redbirds struck again.
Pinch-hitter Brittni LaFountaine's single scored Standish before an error sent pinch-hitter Rebecca Moffett home with the tying run. Dayna Kennedy's sacrifice fly brought in Leonard to give ISU its first lead.
Morgan Day (17-5) took care of the rest, getting Bunch on a groundout with a runner on to end the game.
"We knew we had the chance to get runs and had to score regardless," said Standish, who had two doubles and a triple. "We knew our capability and pulled through. If one person got a hit we were going to back it up with another, so we just kept it rolling."
Day allowed five hits, including three homers, and four earned runs, but struck out nine.
"I thought Morgan did a phenomenal job of staying in the game and battling," said Fischer. "She had to do some things that probably weren't characteristic of her from the circle, but I thought she did a great job."
However, the momentum the Redbirds had in their dugout was short-lived.
UNI scored single runs in the first and second off Leonard (10-3) before the Panthers knocked her out in the fourth. UNI had six hits, all singles, and three walks against Leonard and reliever Hannah Ross.
ISU's only run off freshman Packard (17-5) came in the bottom of the fourth. Andrea Coursey got a triple when UNI right fielder Sammy Moss dove for the sinking liner and let it get by her. Spenser Strandgard's groundout plated Coursey.
Leonard had two of ISU's three hits against Packard, who struck out nine and walked one.
"She was a good pitcher. I will give her credit," said Standish. "We definitely could have and should have pulled through that second game and got a rally going, but it didn't seem to work out. Our goal is to forget about it and come back tomorrow stronger."
ISU has shown an ability to do just that this season, going 6-1 in games following a defeat.
"I expect us to bounce back. Regardless of the outcome, I don't think they're pleased with how they attacked it and how they performed," said Fischer of the second game.
Contact Jim Benson at (309) 820-3404. Follow him on Twitter: @pg_benson