NORMAL – "Let's go, talk it up. Eyes on your keys."
"We gotta turn up. That a way Dillon. Let's go Damien."
"As a young player, he wasn't quite that assertive. He's really asserting himself the last two years," ISU coach Brock Spack said of Uphoff. "He's a very good leader and he loves football."
While Uphoff exudes confidence on the field, he is less certain of what 2021 will bring.
"Playing in the spring complicates a lot of things," he said. "I have some tough decisions to make."
Uphoff's size (6-foot-3, 195 pounds) and skill have attracted attention from NFL teams. Draftscout.com ranks Uphoff as a fifth to sixth round draft pick.
Talk of the NFL Draft being pushed back from its scheduled April 29 to May 1 has subsided as more FBS conferences have decided to play a fall schedule.
ISU will begin its eight-game Missouri Valley Football Conference slate on Feb. 20. The final regular season contest is scheduled for April 17.
If the Redbirds qualify for the FCS playoffs, they would have a first-round game on April 24 with the FCS national championship game slated for either May 15 or 16.
That poses an obvious conflict for anyone hoping to be selected in the NFL Draft.
"I'm still weighing my options, but there is a possibility I won't be playing in the spring," Uphoff said. "I'll keep working my butt off and try not to think about that. If it happens, it happens. Stay humble and stay hungry."
Former ISU defensive players Romeo McKnight and Devin Taylor transferred to FBS programs in order to play in the fall and enhance their professional prospects.
Uphoff "considered that a little bit" before deciding to remain at ISU.
ISU defensive backs coach Cody Deti believes Uphoff could bolster his NFL chances by playing in the spring.
"It's repetitions. Getting his play on tape is going to be the biggest thing," said Deti. "Those eight games are paramount."
According to Spack, NFL teams "like his length. He runs well and he's a good athlete. And he's a pretty tough kid."
With the departure of Taylor and the graduation of safety Luther Kirk, who is now on the Minnesota Vikings practice squad, Uphoff is the most experienced member of the Redbird secondary.
ISU also returns Charles Woods as a starting cornerback, while safety Clayton Isbell and cornerback Jarrell Jackson have ascended to the first unit.
"Clayton is a really good football player. He's just young. He needs to study the game more," said Uphoff. "Jarrell is a fifth-year senior. He knows what he's doing. We've got really good guys back there.
"No matter who is on our defense, we're going to be good because of how our coaches coach. We have really good coaches."
Uphoff, who also contributed two interceptions and seven pass break ups in 2019, deems it vital for the Redbird defense to play with enthusiasm.
"Part of my game is cheering on my teammates," he said. "I get excited for my guys on the sideline, and I want to see them do well. I like a lot of energy on our sideline and on our defense. Energy is contagious. It helps you make plays."
Deti appreciates Uphoff's supportive nature.
"Christian has a big love for the game. He wants other kids to succeed regardless of where they are on the depth chart," said Deti. "He's the most experienced guy we have on the back end.
"I'm looking for big things from him. He's learned the game. He's engaged in terms of his assignments, and he understands what's going on."
Spack has witnessed Uphoff make better use of his athleticism through added experience and knowledge.
"He's always been a good athlete, but he's turned into a really good football player," said Spack. "He's one of the best safeties we've had."
Uphoff also has shown a knack for returning kickoffs. He averaged 29.5 yards on six returns in 2019 and brought back a kick 100 yards for a touchdown in 2017.
"That's what you have to do at the next level. As young players, you have to play special teams," Spack said. "He's a really good kick returner. But it's hard to do that when he's a full-time DB now."
Uphoff maintains the disappointment of not playing fall games is eased a bit by the knowledge of a Feb. 20 season opener.
"Definitely it's good we're going to play," he said. "It's easier to wake up in the morning and get ready to practice when we have a date for our first game."
---
🏈 17 Illinois State University football photos from the archives
Angie Vallejo is pulled down by unidentified Illinois State tackler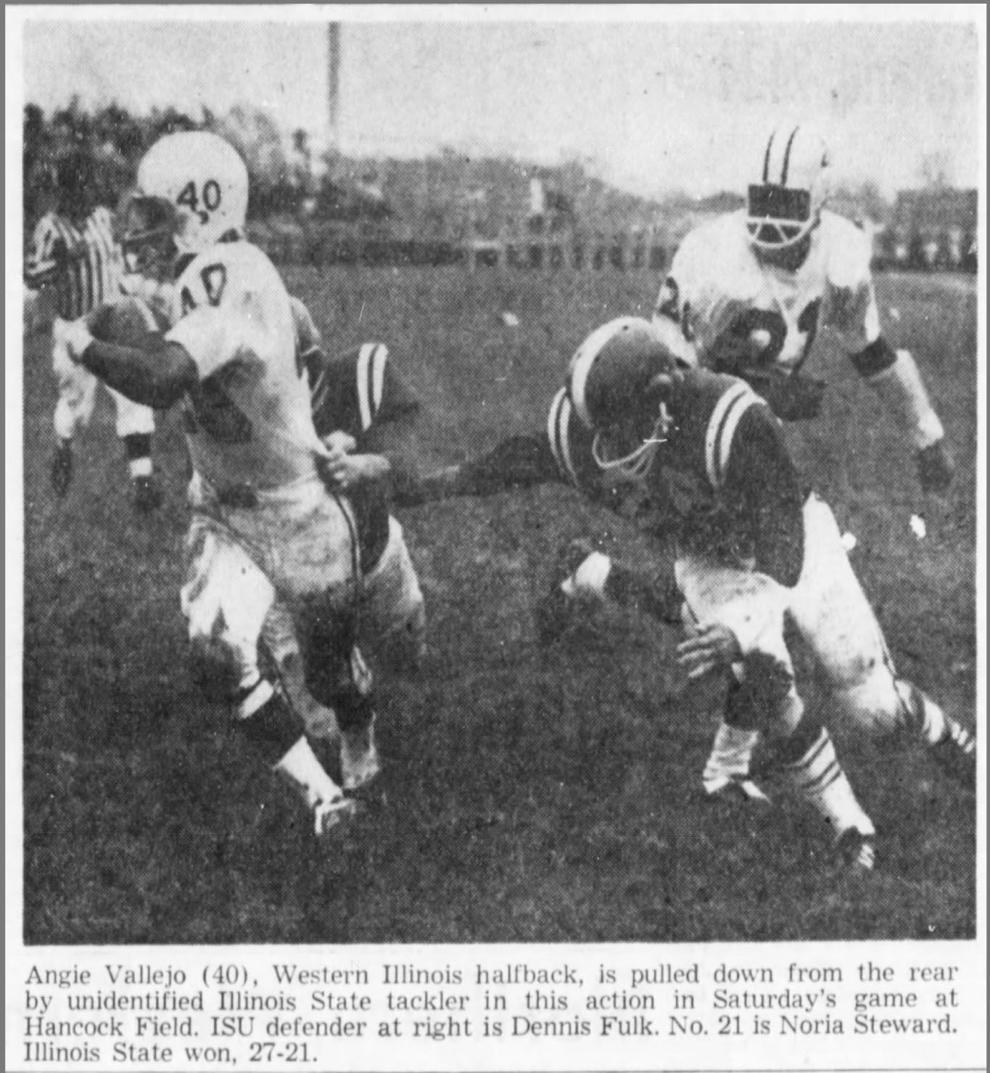 Ask a Pro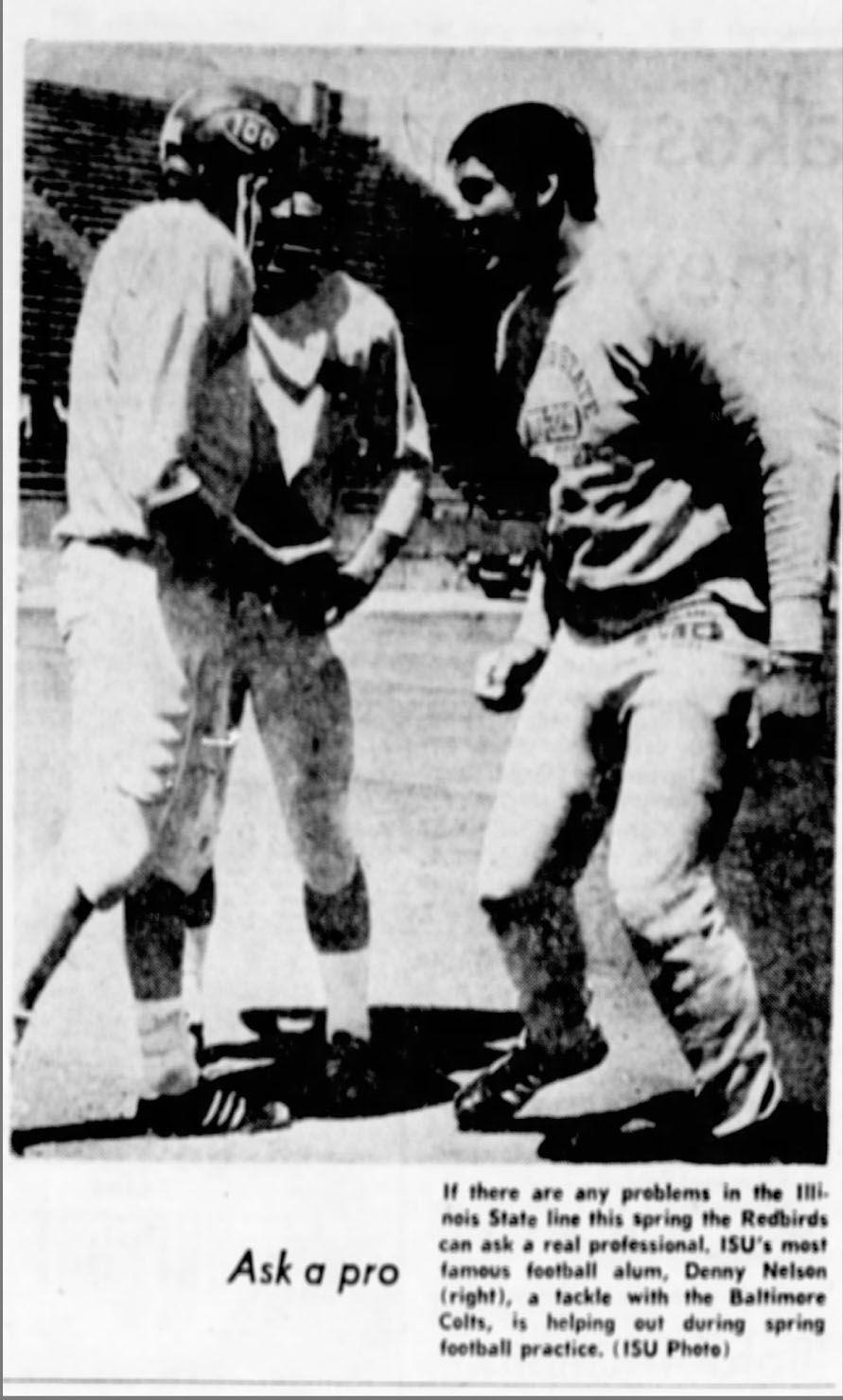 Bates Hooked for Tackle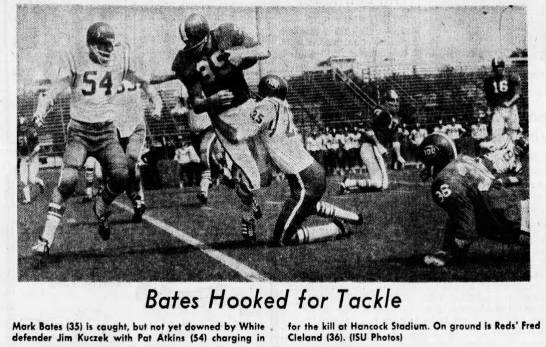 Captured Redbird
College bound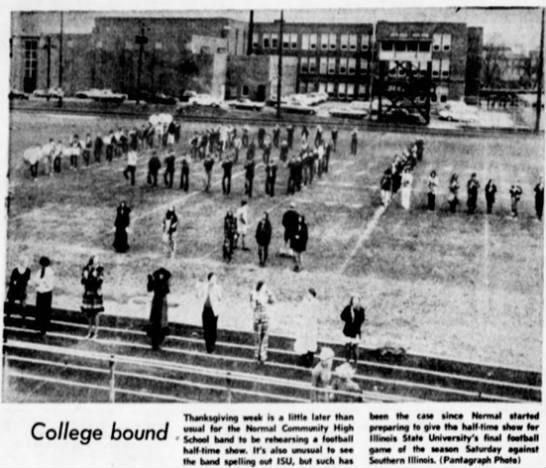 Coming through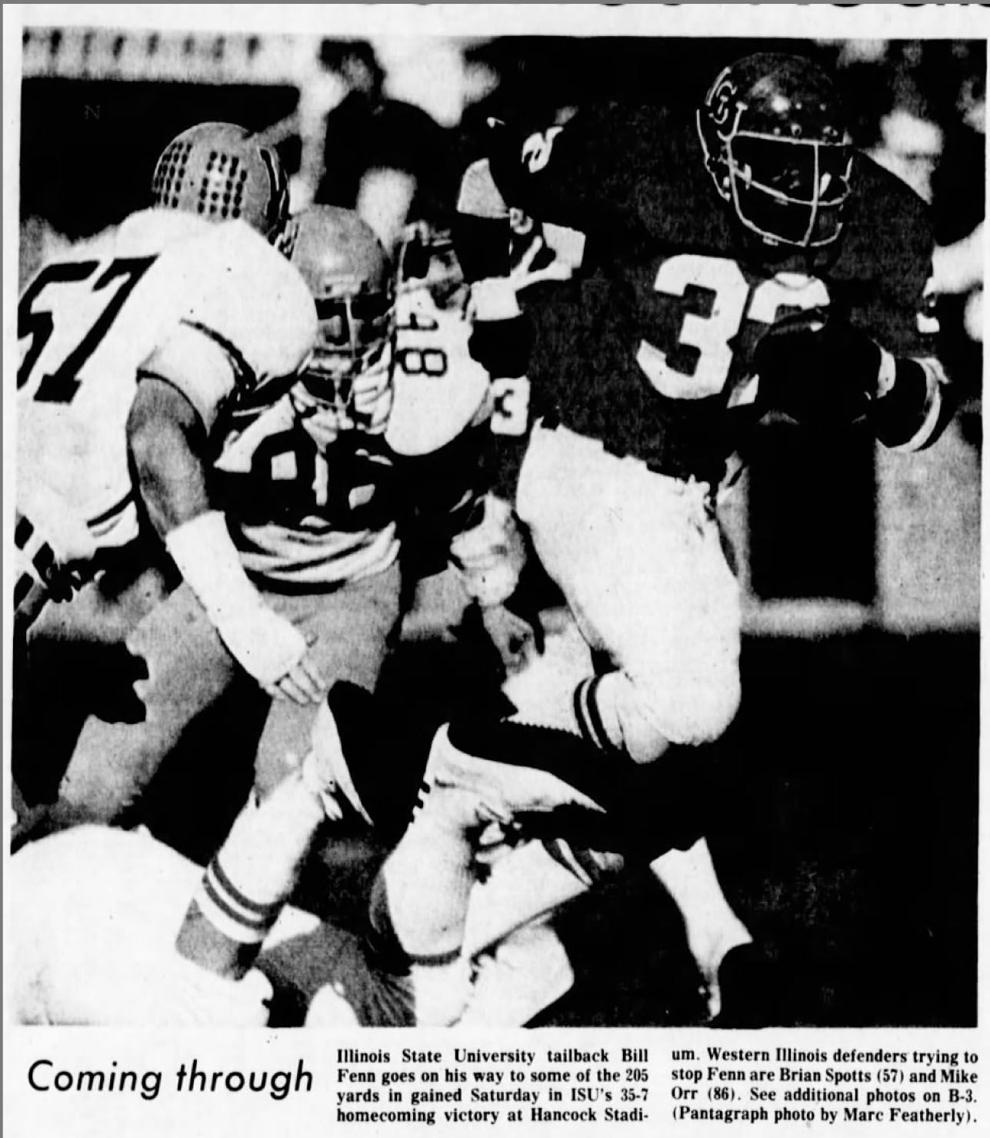 Forcing mistakes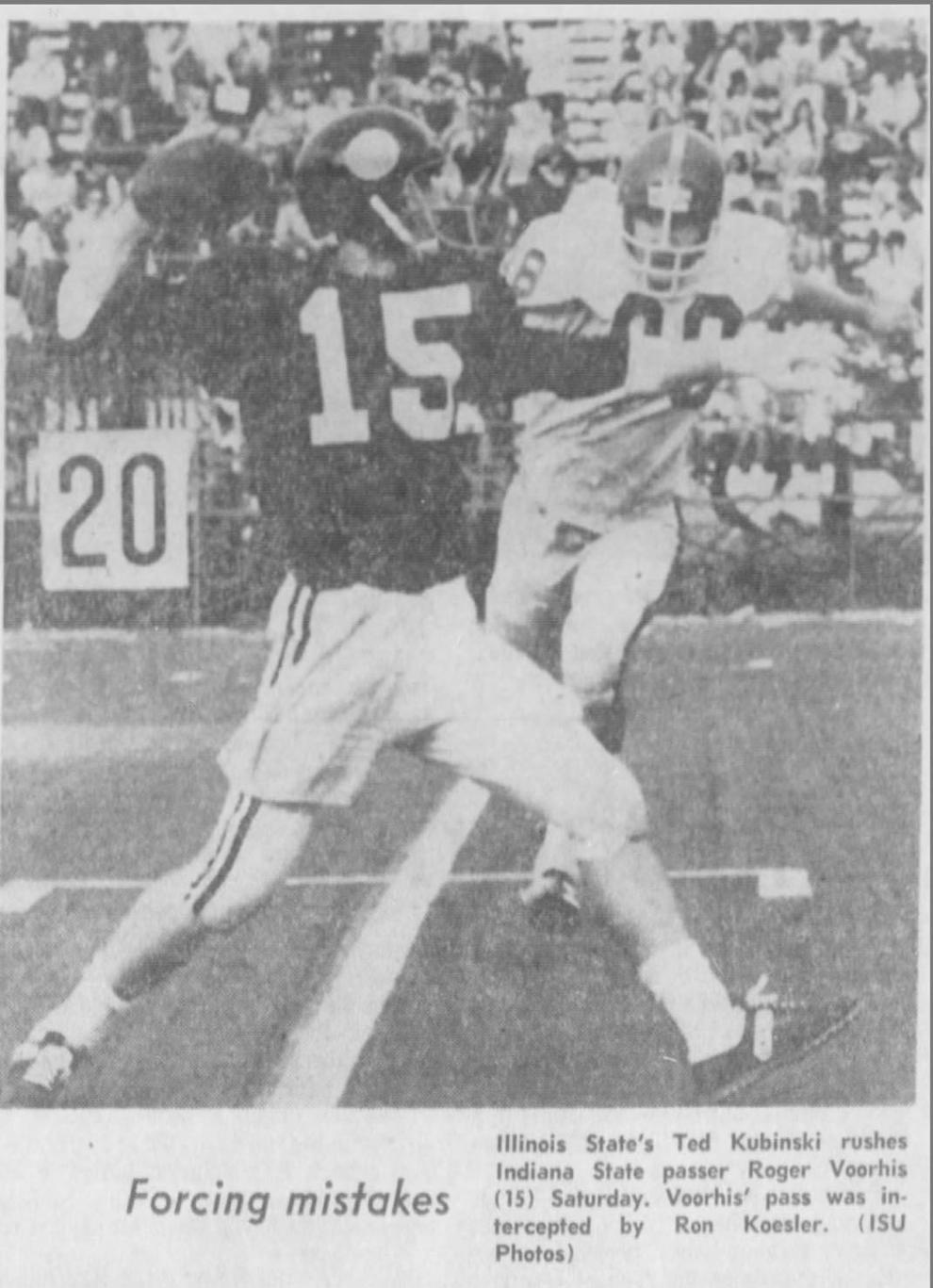 Illinois State University's John Rahn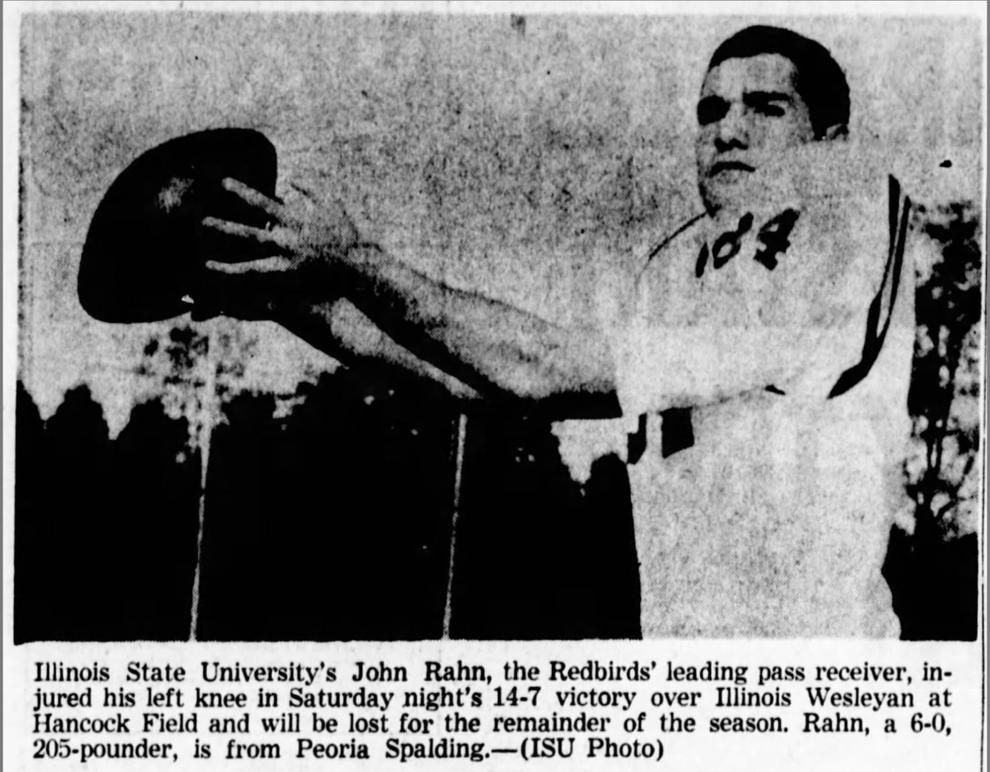 Making a point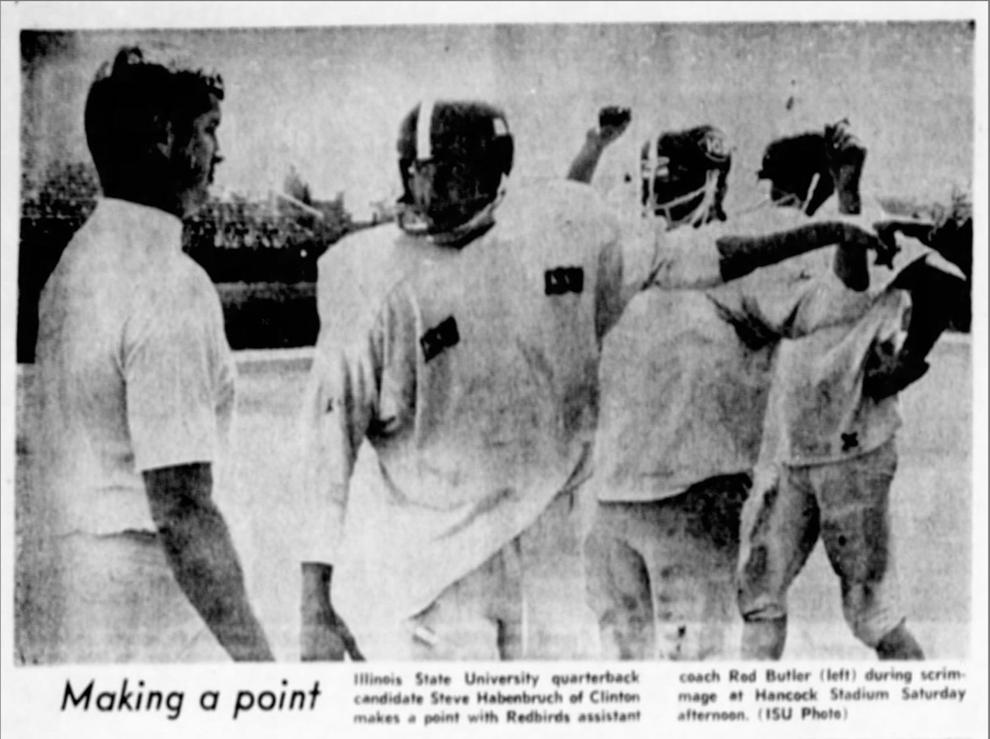 Optimism for future teams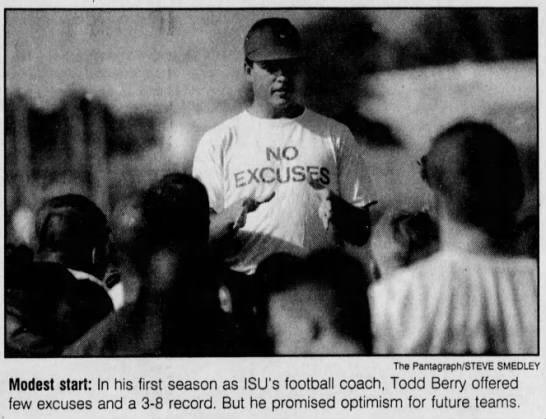 Redbird Stopped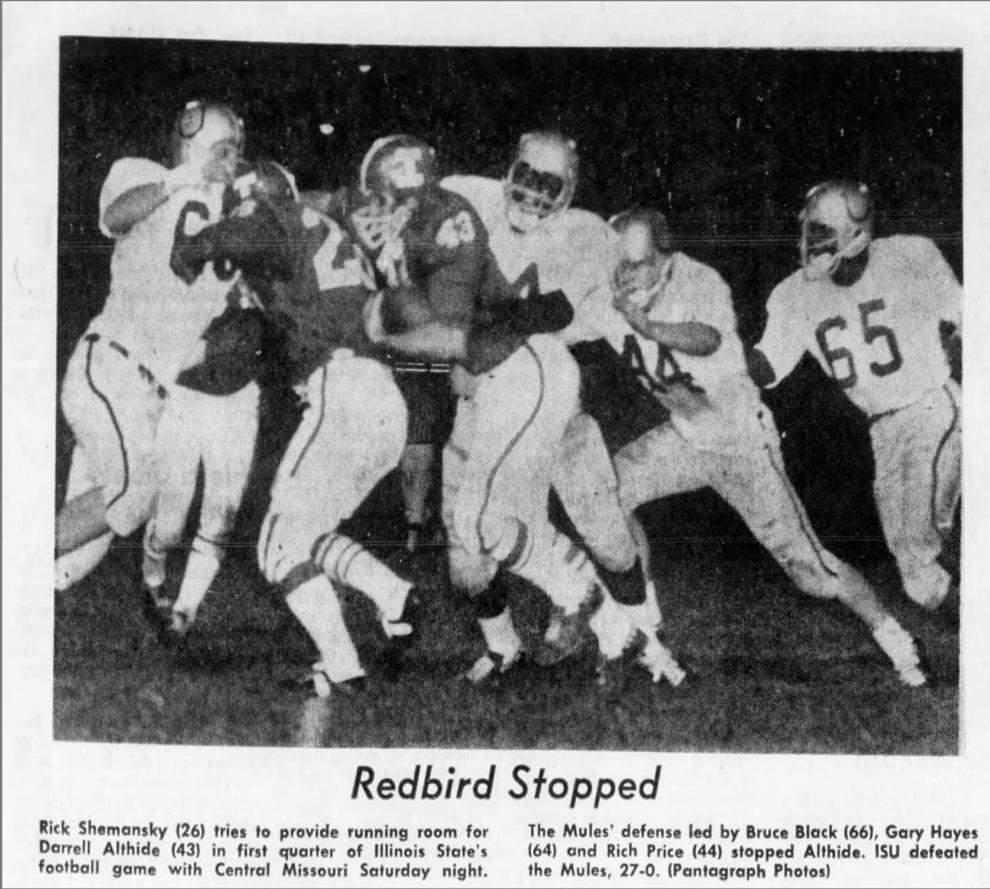 Redbirds' Deep Defenders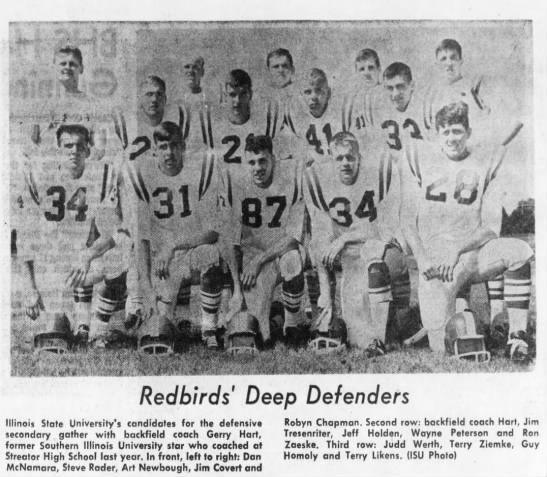 Redbirds, Get Their Kicks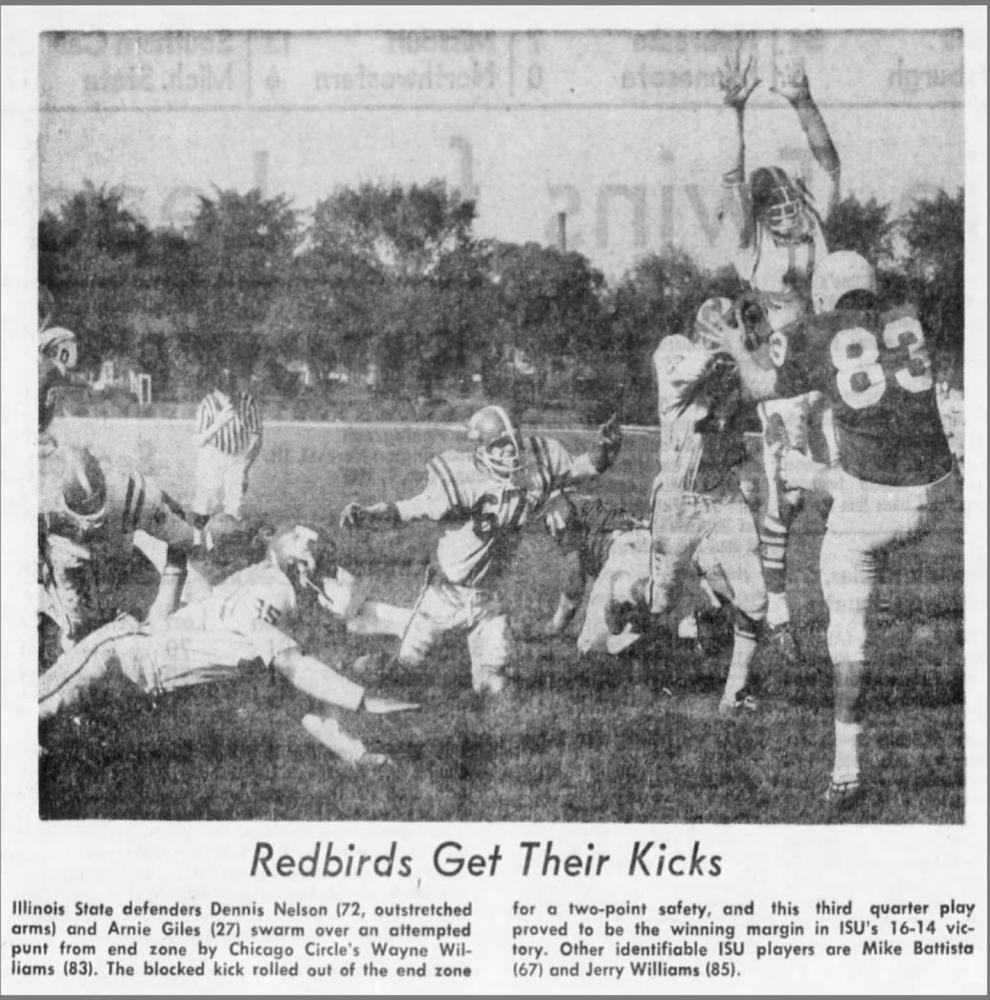 Spectator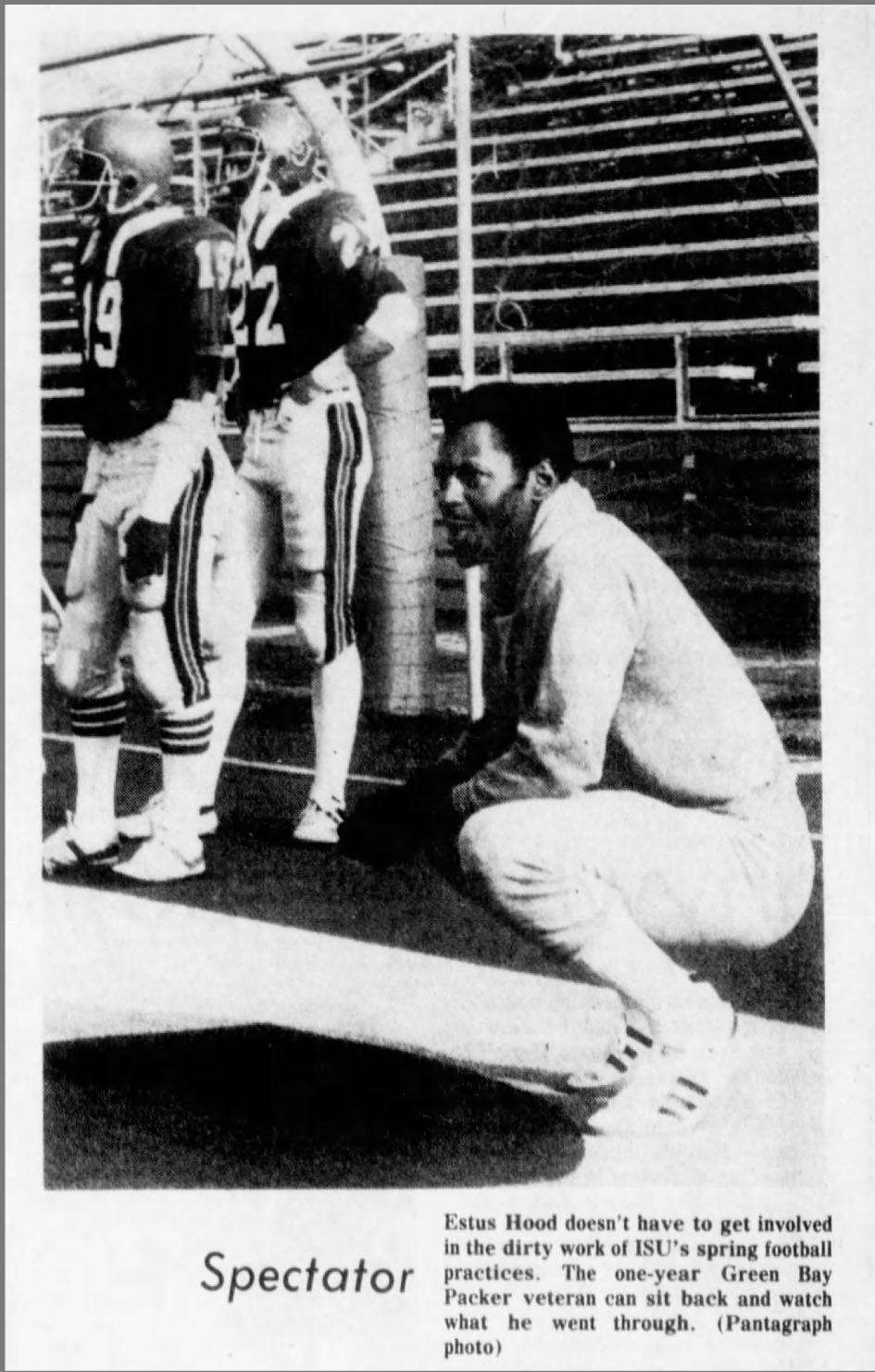 These coaches will guide ISU football team this season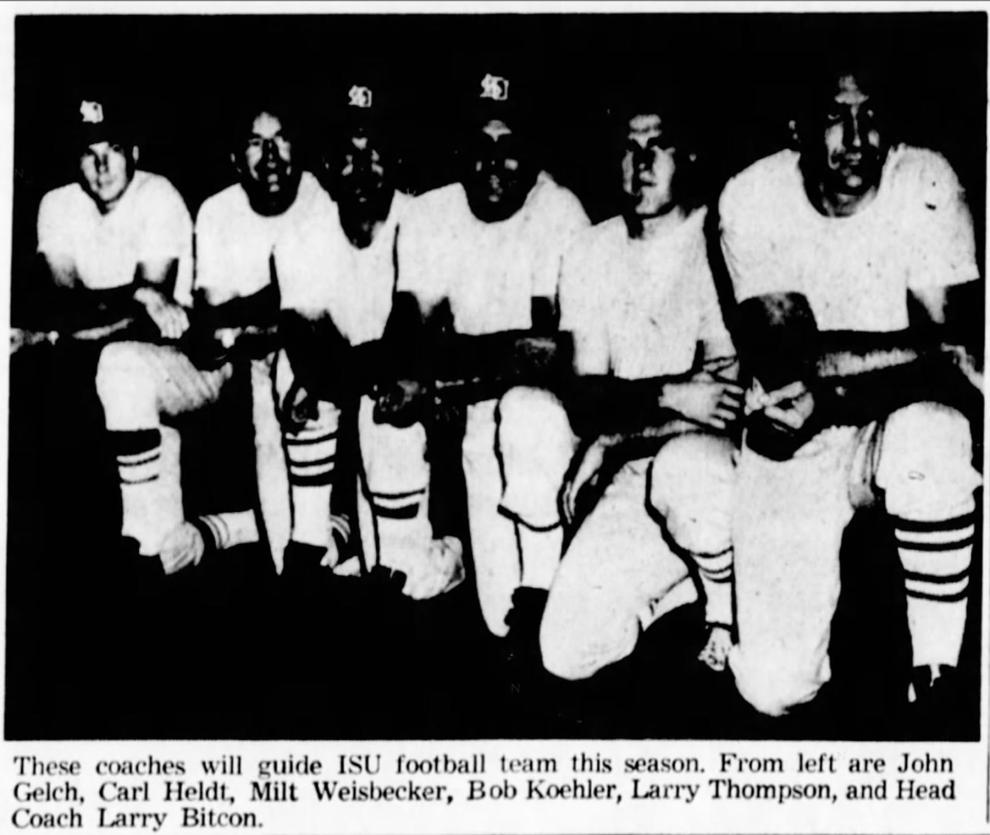 These Redbirds will pump you up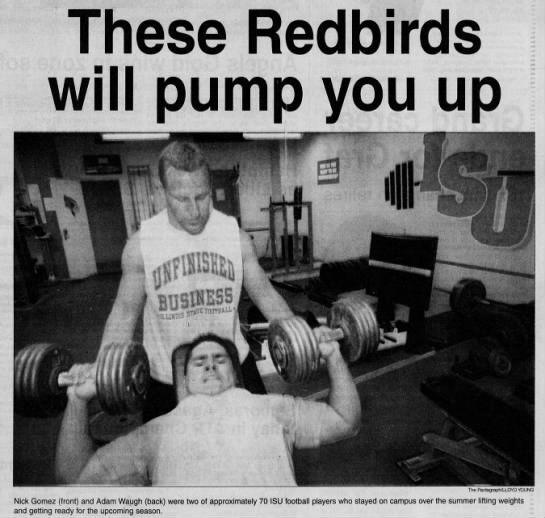 You'll Hear it Today on WJBC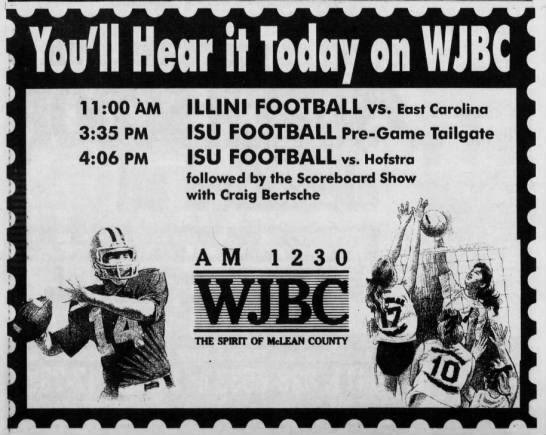 Contact Randy Reinhardt at (309) 820-3403. Follow him on Twitter: pg_reinhardt