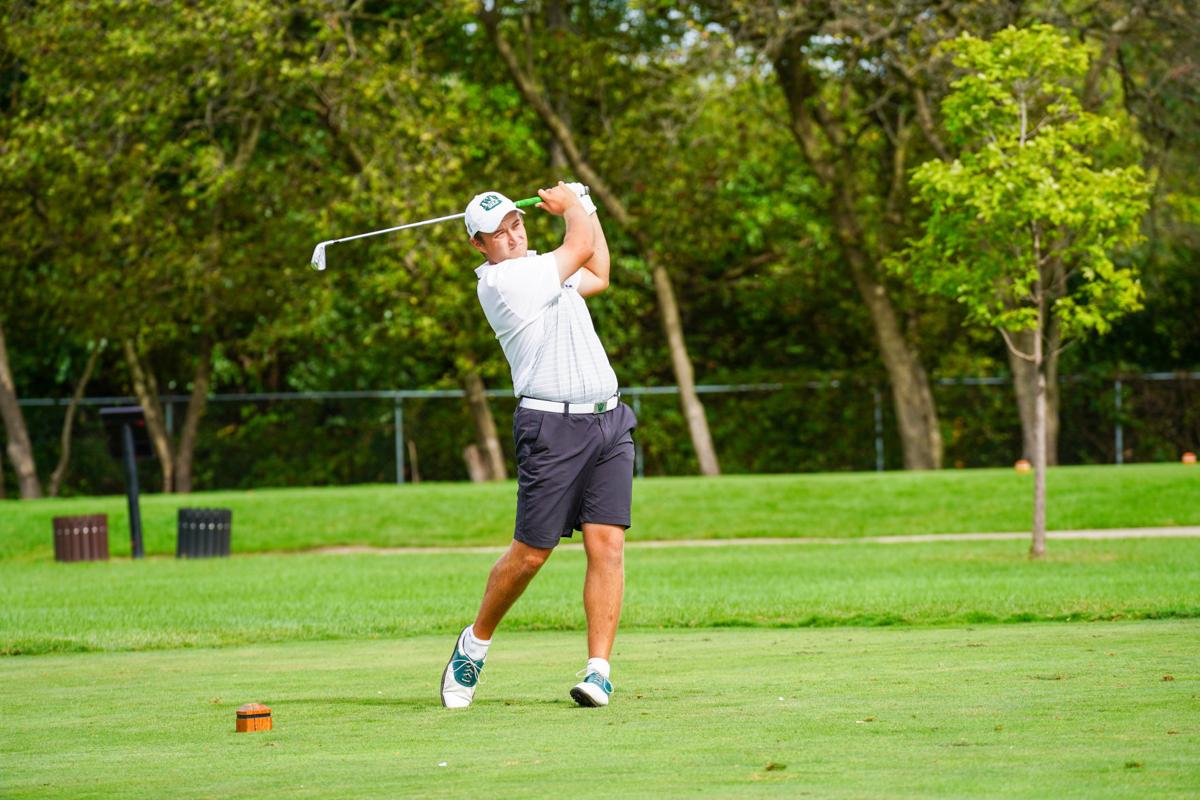 BLOOMINGTON — Rob Wuethrich's sensational junior season for Illinois Wesleyan's golf team got even better Thursday.
Wuethrich was named among five finalists for the Jack Nicklaus Division III National Player of the Year Award presented by Golf.com, the Golf Coaches Association of America announced. Finalists were also announced in Division I, Division II, NAIA and NJCAA.
Recipients of the award will be announced during the Memorial Tournament scheduled for July 13-19 at Muirfield Village Golf Club in Dublin, Ohio. 
Along with Wuethrich, the Division III finalists include Emmet Herb of St. Thomas (Minn.), Jason Li of Carnegie Mellon, Drew Mathers of Huntingdon, and Cade Osgood of Southwestern (Texas).
"I have a special place in my heart for this award, and it's always been a highlight for us at the Memorial Tournament when we have the opportunity to recognize these young men," Nicklaus said. "Like so many student-athletes around the world, these golfers have been stripped of competition, championships and other moments to create lasting memories. I am delighted to see that the GCAA and Golf.com have worked to keep this well-deserved honor moving forward."
Wuethrich, a Normal Community High School graduate, posted a scoring average of 70.2 and finished the season ranked No. 1 in the final Golfstat NCAA Division III rankings. He had four victories coming at the College Conference of Illinois and Wisconsin Preview, Gordin Collegiate Classic, Golfweek Fall Preview and the Tim Kopka Memorial Tournament.
Wuethrich, who was the 2018 Illinois State Amateur runner-up, helped IWU capture the Division III national championship a year ago. The Titans were ranked No. 1 in the country before the NCAA canceled spring sports in March because of the COVID-19 global pandemic.
"The Jack Nicklaus award is such a prestigious award for many reasons. Simply put, Jack Nicklaus embodies the gold standard in the game of golf," said GCAA President Greg Sands. "It's extremely exciting to see these student-athletes be recognized for their hard work, commitment, and dedication. On behalf of the GCAA and our entire coaching community, we are thrilled to honor this award during such unique times."
Contact Jim Benson at (309) 820-3404. Follow him on Twitter: @pg_benson