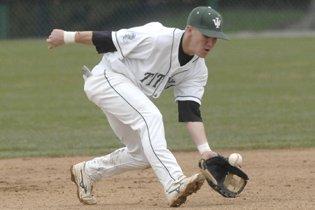 Illinois Wesleyan junior second baseman Brett Moore has earned first-team all-Central Region honors from the American Baseball Coaches Association.
Moore batted .383 and committed only four errors in 194 chances.
IWU junior outfielder Kraig Ladd received second-team honors, while senior designated hitter Kevin Goshorn and junior outfielder Mike Morrissey were part of the third team.